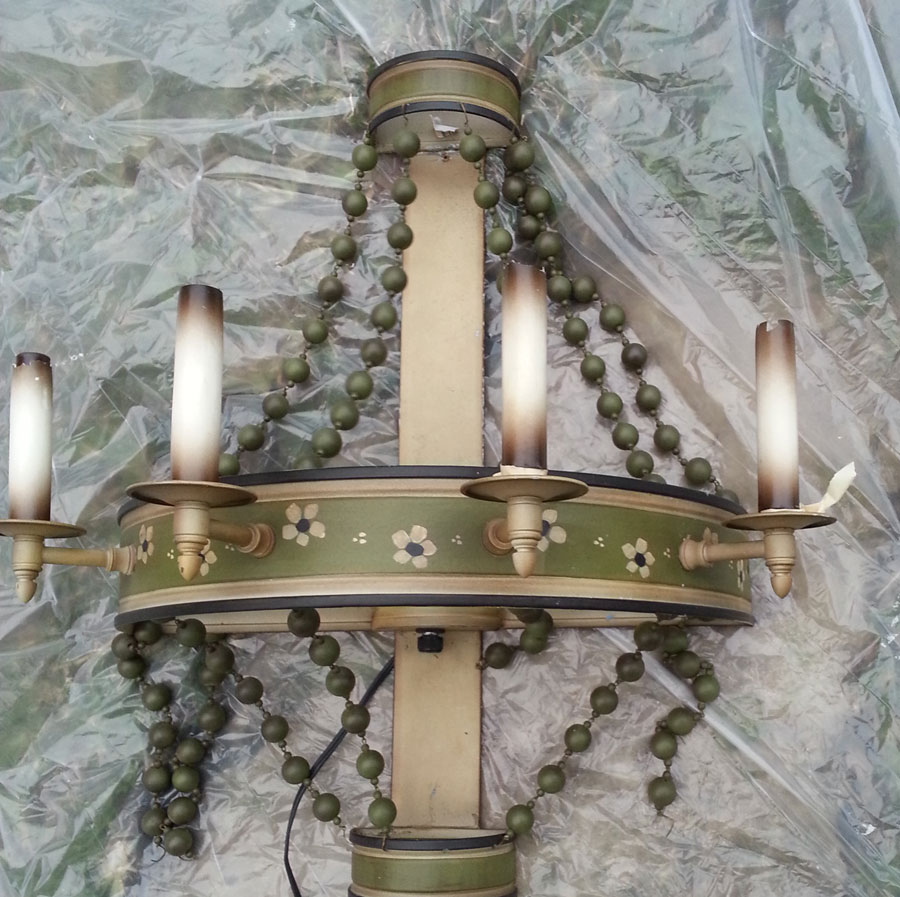 Want to see my new light fixture? Don't be jealous!! It was one of my thrift store bargains. Looks pretty bad, huh?  Apparently no one at the thrift store wanted it. Everyone saw an ugly light fixture. I saw a deal!
So how do you spot something special? Well I look at the shape and design of the piece and ignore the color. Color can usually be easily changed with paint. I sprayed it white, then dry brushed some gray paint on it.
So look for something with a lovely shape that needs some paint. That is where the bargain is found. This was about $38, but had it been the right color, it would have been much more.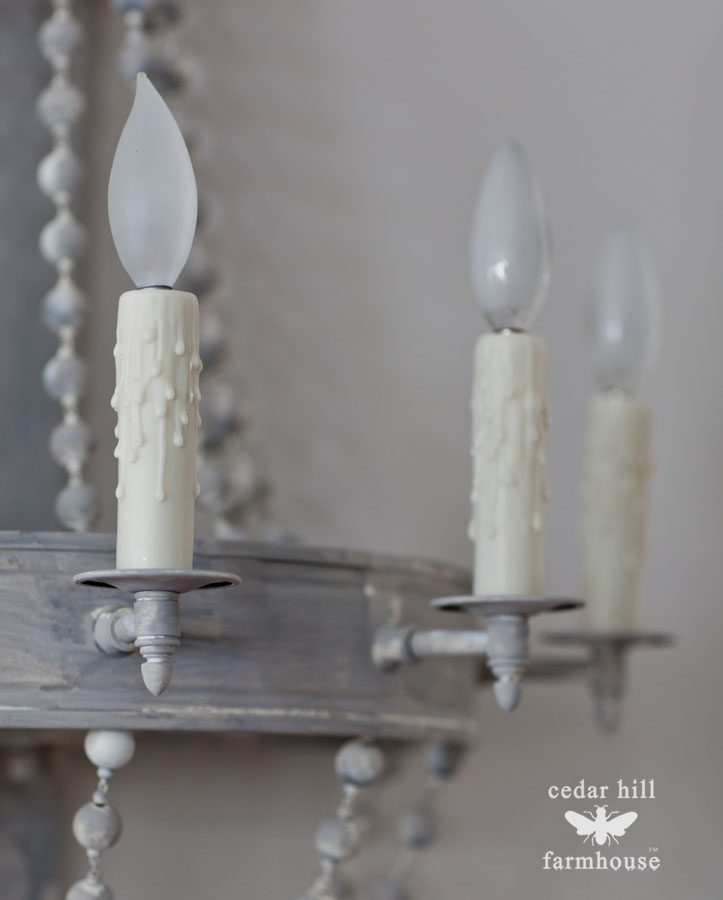 Next I changed out the candle sleeves for something much prettier. Well, what do you think? This one required no wiring, because it plugs into the wall.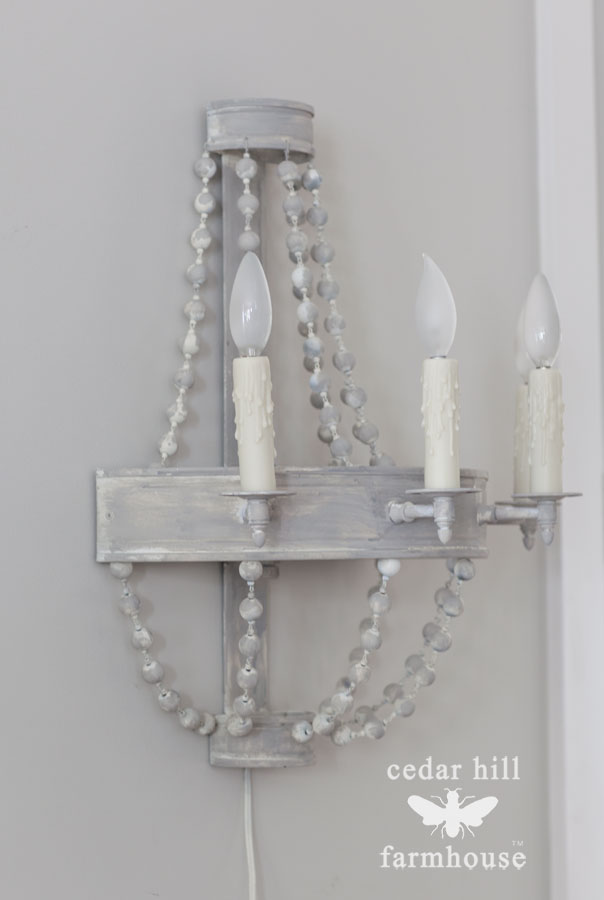 I've got it in our downstairs hallway, where it can get dark at night. Yes you can see the cord, but I chose to ignore it. That's right, I'm not a perfectionist. If I were I would never get anything done. Yes I risked it not working when I got it home, but if you are at the thrift store you can always ask if it works, or better yet, ask if you can check it with their outlet.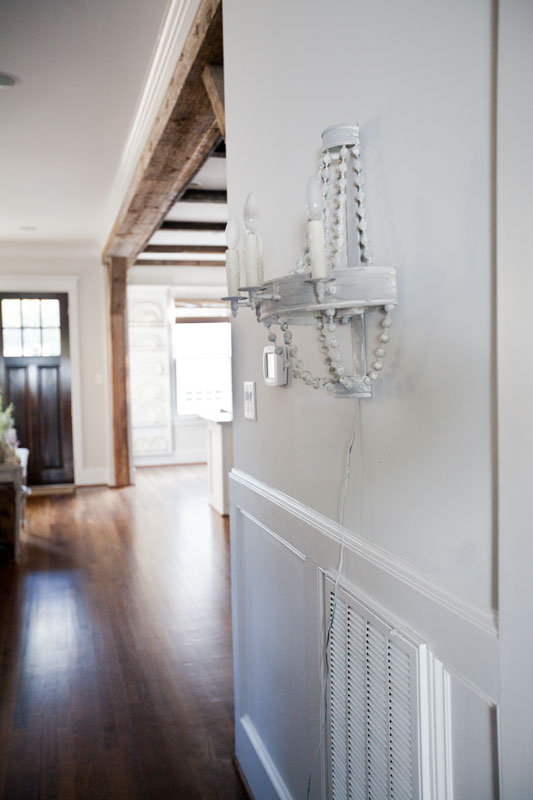 I don't think it's a big deal to get things rewired, but I haven't done that yet.
While we are on the subject of sconces, want to see the other bargain sconces I've found for a bargain?
These were found on Craigslist. They are amazing, and I got them for a great price since the owner bought them, then decided not to use them.
These were not a fabulous deal, but then again they were. What I mean is that they were reasonably priced. Not super cheap, but not ridiculous either. Yes I love a bargain as much as the next person, but I am also willing to pay for quality. So I didn't mind paying for these.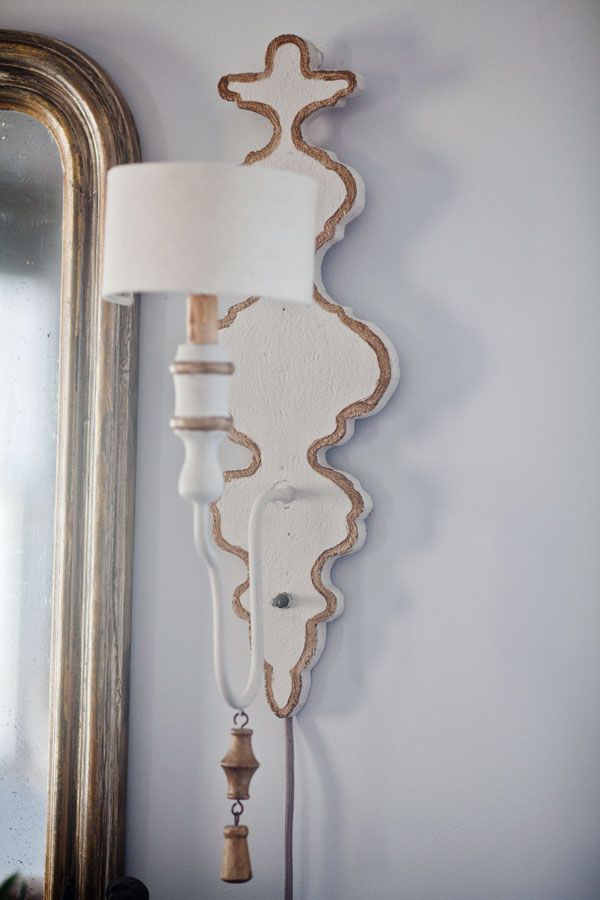 Just keep in mind if you are going to find a bargain, that means there will be something 'wrong' with it. Either it needs paint or new fabric or you have to drive to the other side of town to pick it up. But as they say, "It was so worth it!"