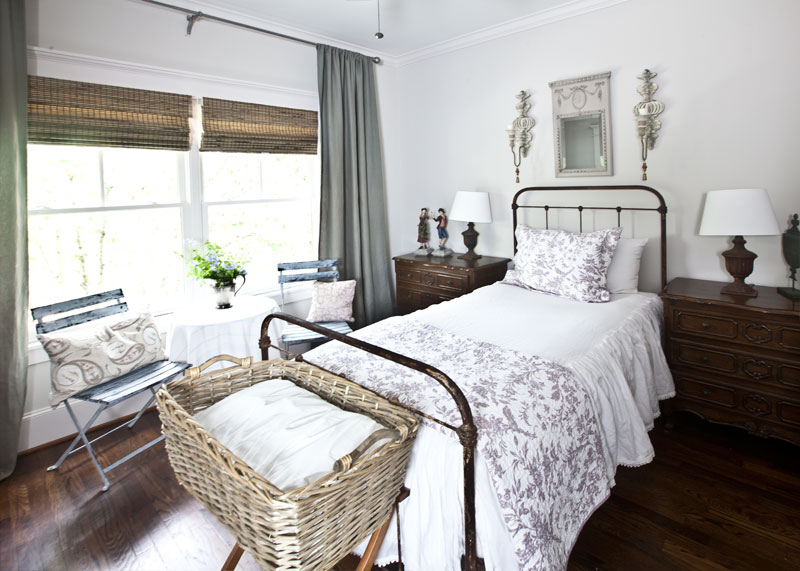 I love giving something a new look, and today I'm going to paint a mirror.
Paint transforms! It really, really does. So painting things is one of the things I do to save money all of the time.  I loved the mirror below, but it didn't work with the gray sconces. But I didn't want to paint this antique mirror. So… I moved it to another room. Post coming soon. Turns out it looks much better in its new space.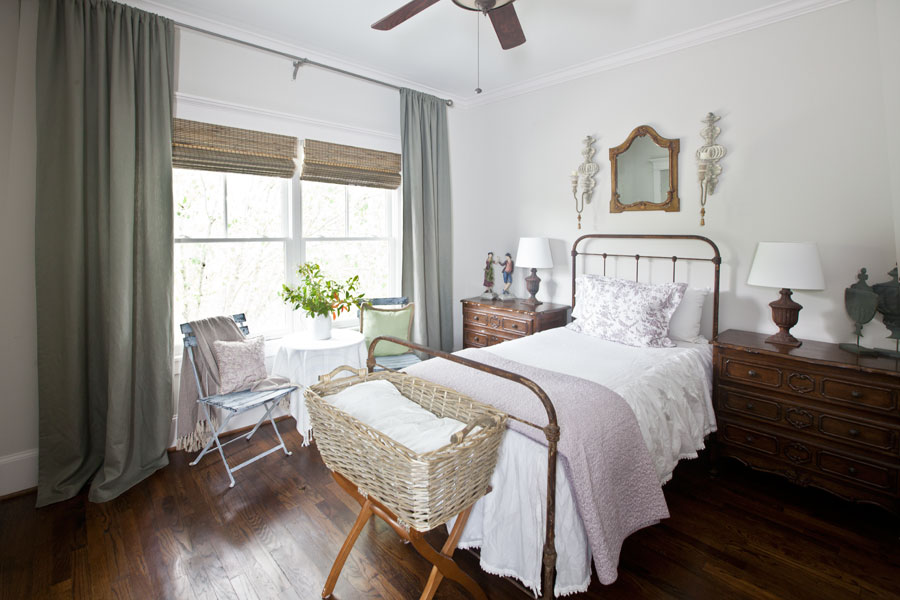 Here's the mirror I decided to move above the bed. It's the wrong color. The yellow color did not work in this bedroom.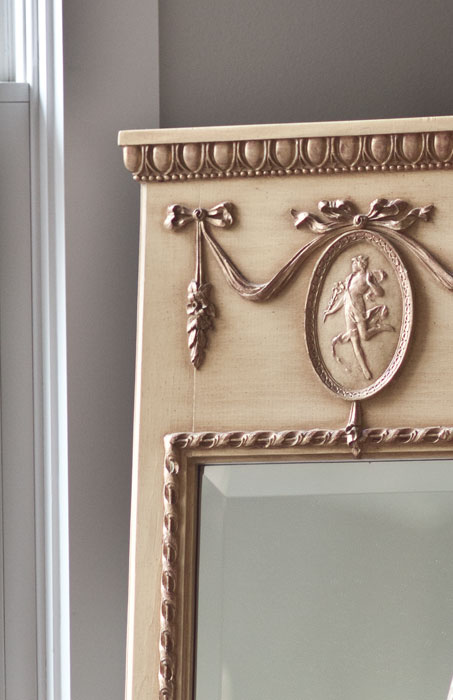 So I painted it.
First I taped off the glass so I wouldn't get paint on it. This is the part that is worth your time. The tape goes down fast and keeps you from getting much paint on the mirror. If you do get paint on the mirror, it's easily cleaned with a razor blade or even with water on a cloth, but be sure to not remove any paint from the frame. The razor blade is the best method until you are sure the paint has completely cured (a couple of days.)
Then I painted the frame with chawk paint in color Stanley.
Be sure to use a bristle brush and not a foam brush to apply the paint.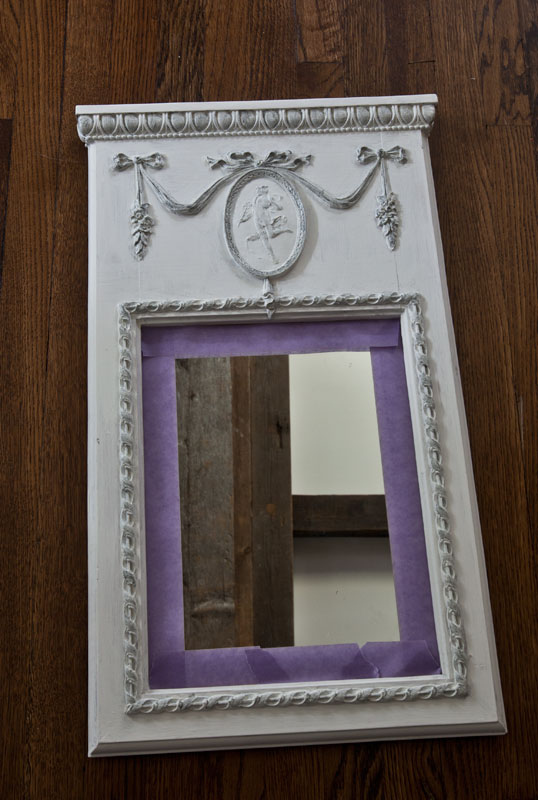 I thought the color looked a bit flat, so I added a coat of antiquing wax. Howards wax in Walnut. I brushed it on, waited a few minutes, then wiped off the excess. I like to use a brush to apply the wax versus a cloth. I believe you don't waste as much wax that way.
I'm very happy with the look.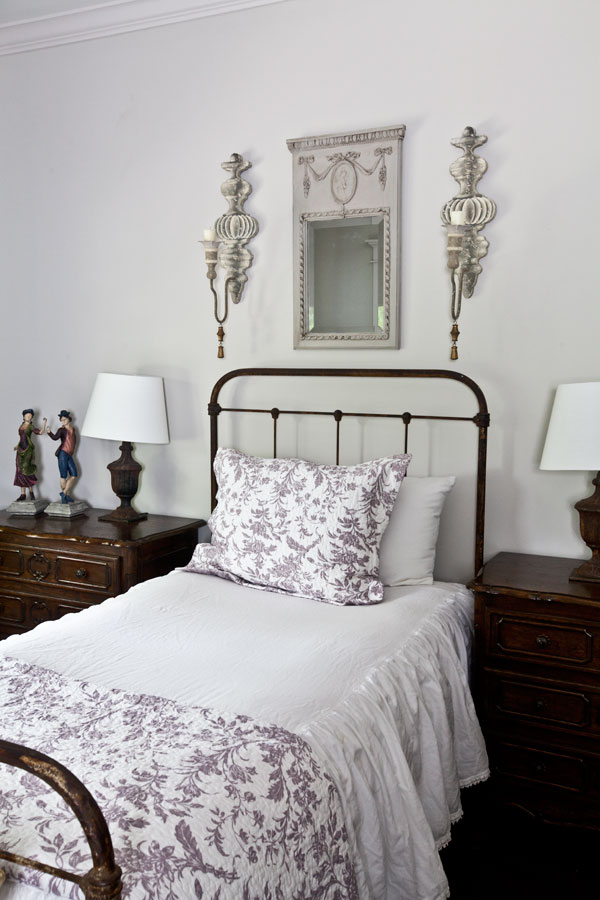 Of course when I'm finished with the post is not the time to notice that the lamp shade is crooked. Oh well, I'm not perfect, and I'm not a perfectionist. Besides this is my daughter's room and I'm not allowed in here very often, so this is going to be all of the photos I will get from here for awhile. #bloggerproblems
This is part of the DIY Tips and Tricks.