Do I start with a confession or wait until later? Hmm, maybe now is the time to admit I didn't actually time this and it might take a bit longer, but it was still really quick. Okay I feel better!
I had a very dark basket on my wall. Now the reality is that in person it looked totally fine to me, but in the photos, it ended up looking to dark. If I didn't have a blog I might have left it alone. But most of you visit me here, not in my actual home, so I wanted to make it a bit more inviting.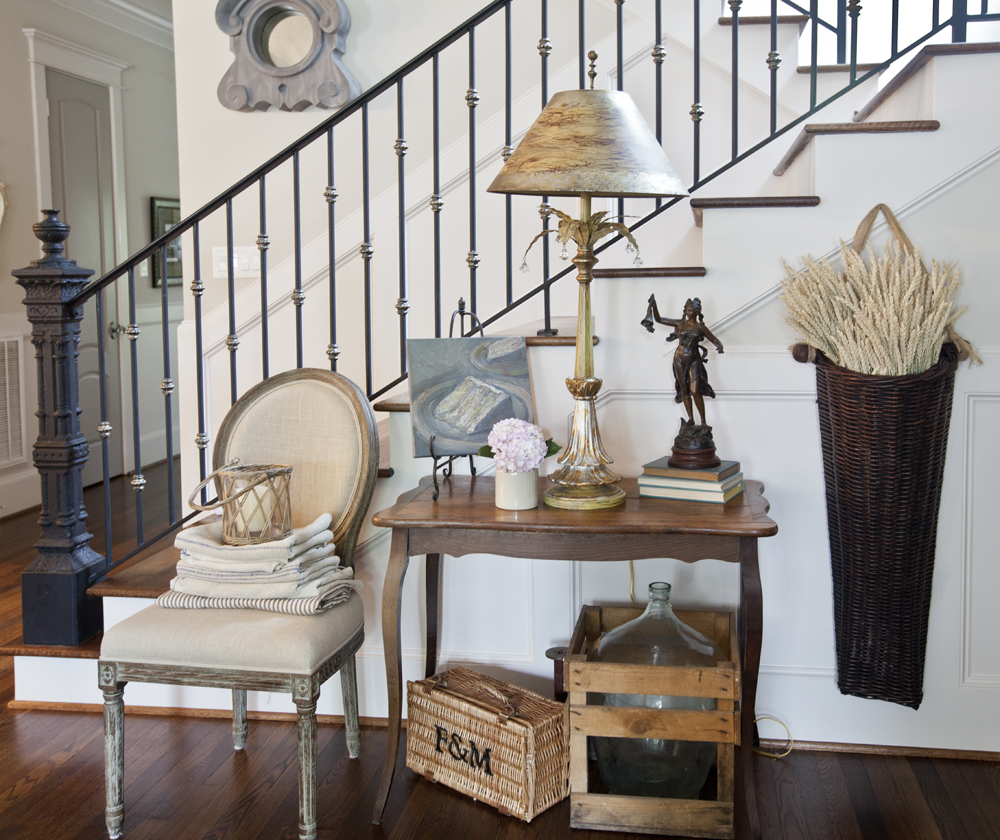 And it occurred to me that you might be wanting to lighten up a basket at your house. I am sure there are many ways to do this, but I am always looking for one of easiest and fastest ways without compromising on quality. This is an approach that worked for me.
The paint I used chawk paint in the color Stanley.
So I did not take in-process photos and I will apologize for that.
The process is simple. You make a color wash, which simply put is diluted paint. So if your paint is water-based like latex or chawk paint you simply add water. The more water, the less opaque the color will be.
I used 1 part paint to 3 parts water, and then stirred it completely to incorporate the water.
Now you do need to be careful, because the paint is much more drippy. It will splash a lot, so I went outside and used a plastic sheet to protect my grass.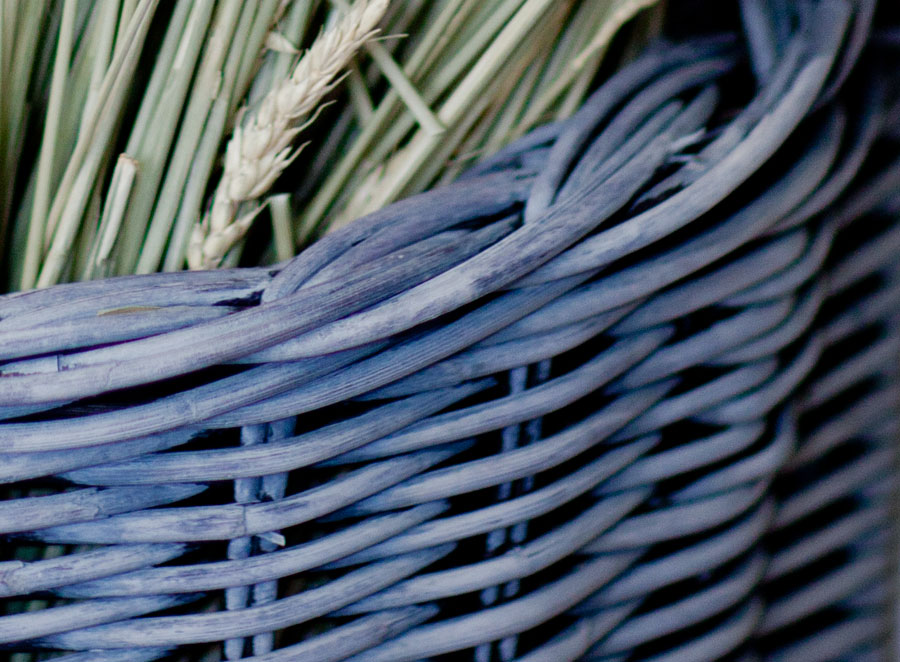 I brushed on a coat of paint then went to do something else. I have found that a paint wash does dry a lot quicker than just a regular coat of paint. When I came back, it needed another coat of paint so I brushed on a second coat of paint.  As you can see in the detail photo, the basket is showing through a lot. The paint is not completely covering the basket. That is what a wash does. It allows the original finish to show through in places without sanding or distressing.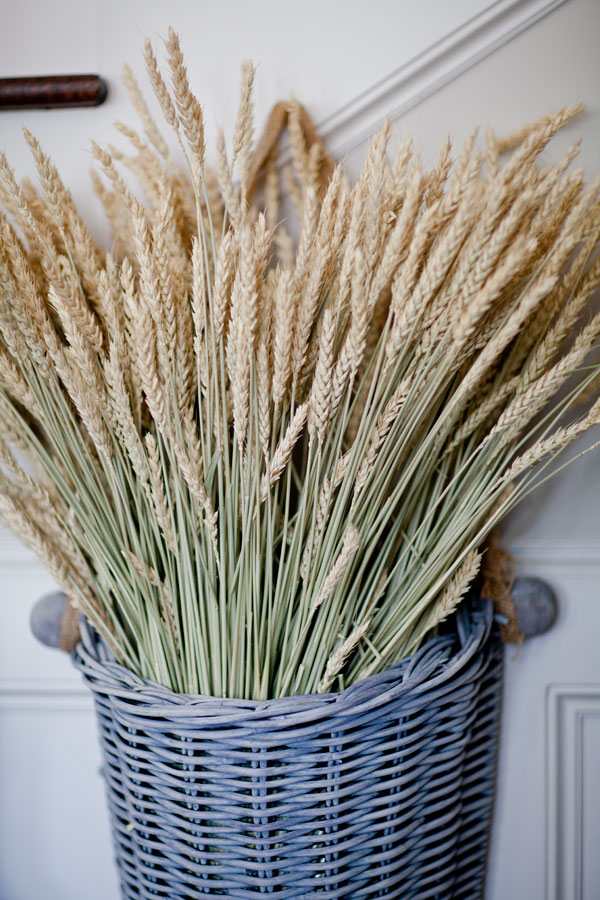 Here's another close up of the basket. I did a sloppy job applying the paint. I did not worry about doing a complete job. Imperfections are encouraged! And the color wash spreads better than paint because it is thinner. And you can see the before and after below.
It is a quick project, and active time painting was close to 10 minutes (maybe 20). I did not count drying time.
This is a great way to update an baskets if you are looking for a new look. I used a gray paint but you can use a white. I used a gray paint because the wicket would naturally gray over time, so it looks pretty natural.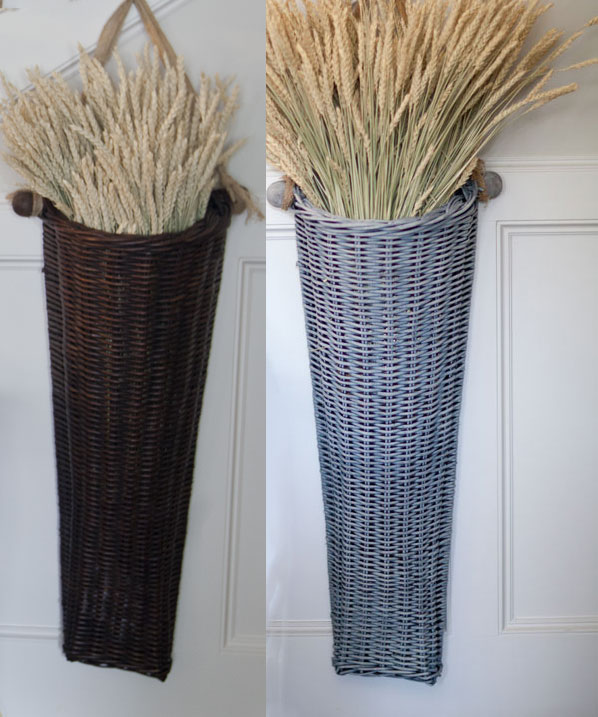 I have several more baskets I am thinking about redoing.   Just keep in mind that it will probably work best with a paint that has a flat finish like a chawk paint.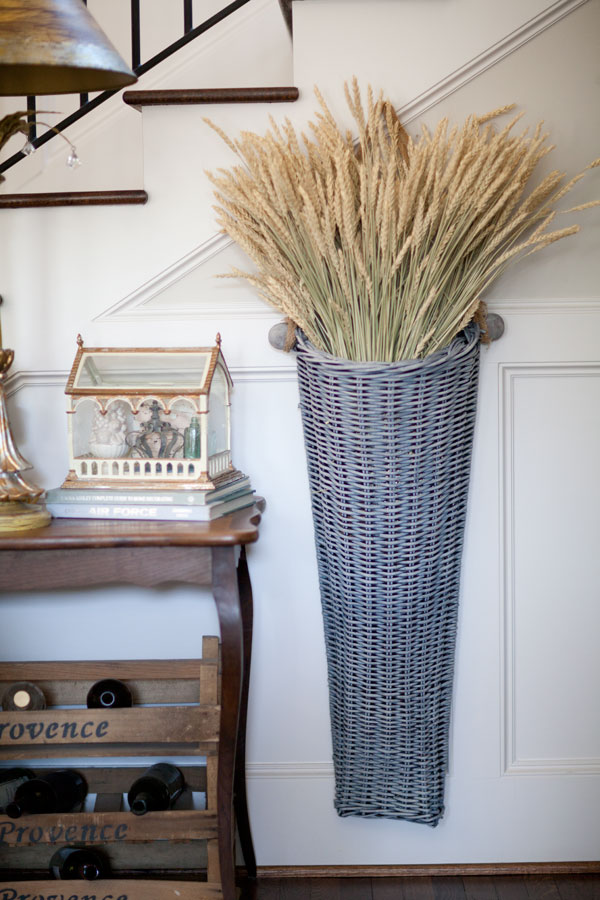 So I know some will be concerned that they might want their basket back the way it looked before at some point. So the question becomes is it reversible? Well yes and no. I think once the paint dried, it is probably going to be difficult to remove. However, you can go over it again with another wash. So if I wanted this basket brown again, I could do the same thing again with a dark brown paint.