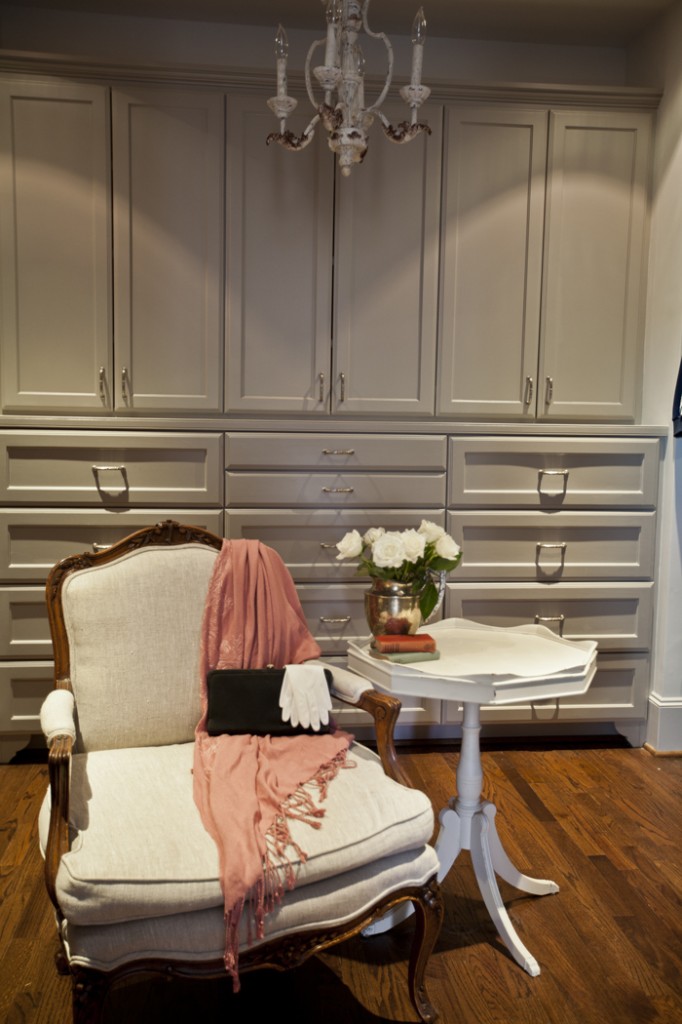 I love the look of white, cream, and oatmeal fabric in a room, but it can look a bit flat where there isn't any color. I have decided that my neutral rooms would look a lot better with a touch of color.  Adding just a touch of color still allows the room to keep a neutral feel, but gives it a little pop.  This is my theory at least.  Here are 4 rooms with a before and after photo showing the neutral room with and without a touch of color. Here we go.
The first one is my dressing room.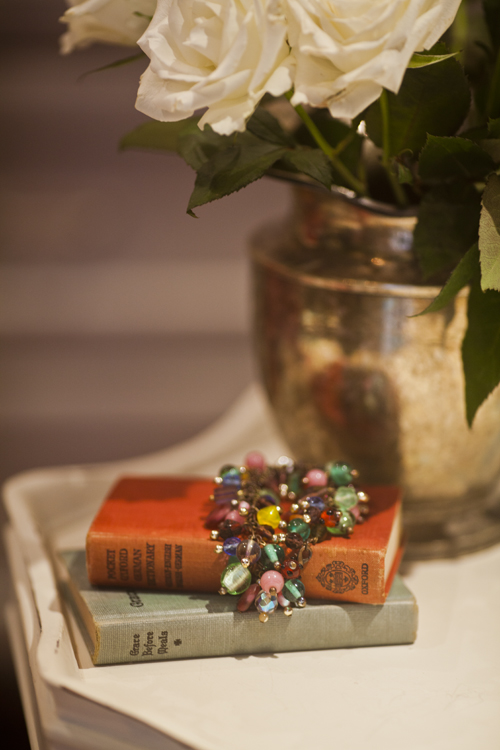 Well this one may not count, because you still have the color of my clothes in the background in this room, but here is the before.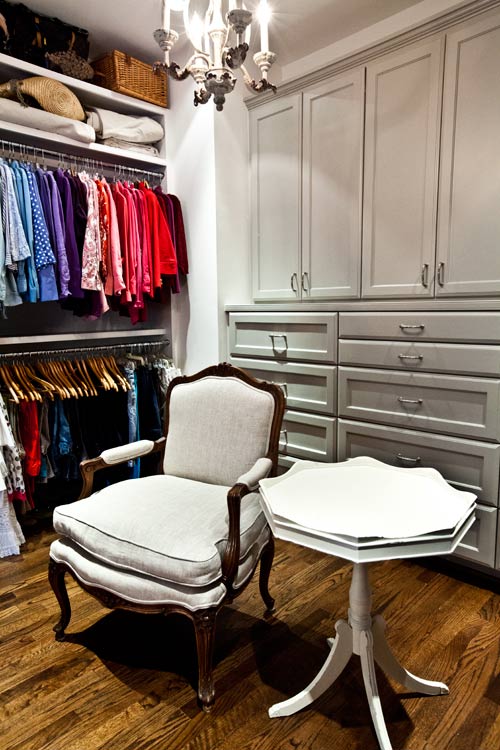 Next is my bathroom with a more comfy chair, a throw, some flowers and my cup of lavender.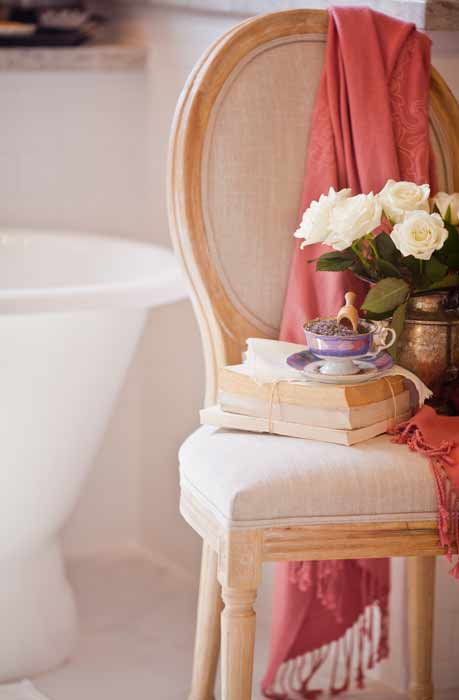 I really like the more comfy chair in the bathroom, and the color really adds some interest in here.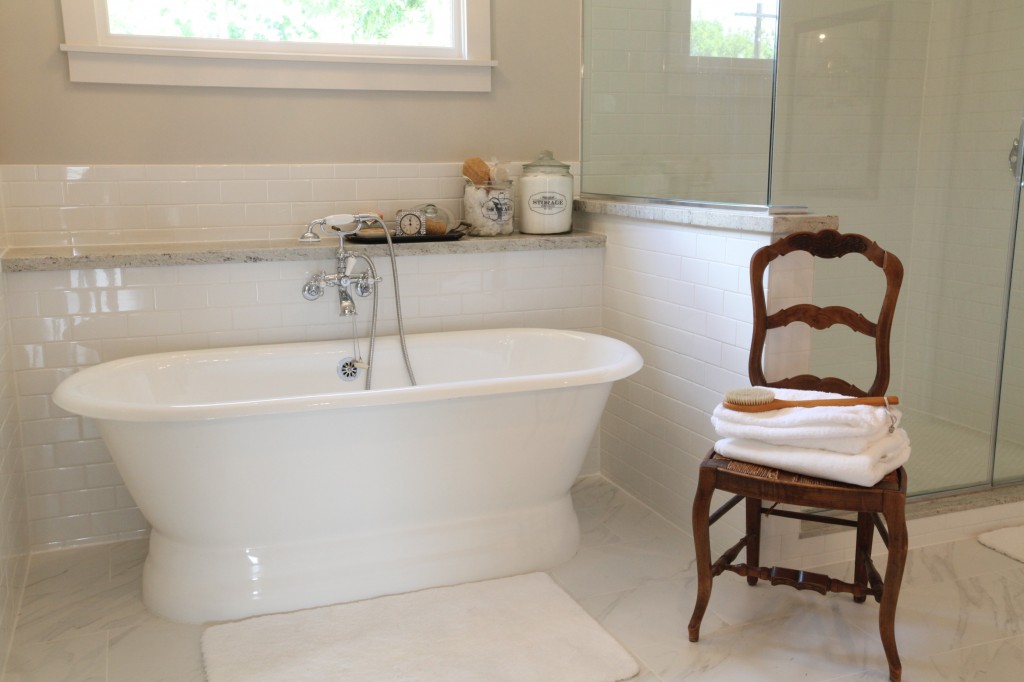 Next is the living room. I really like the color on the room. I added the blues when I did the Cozy home tour.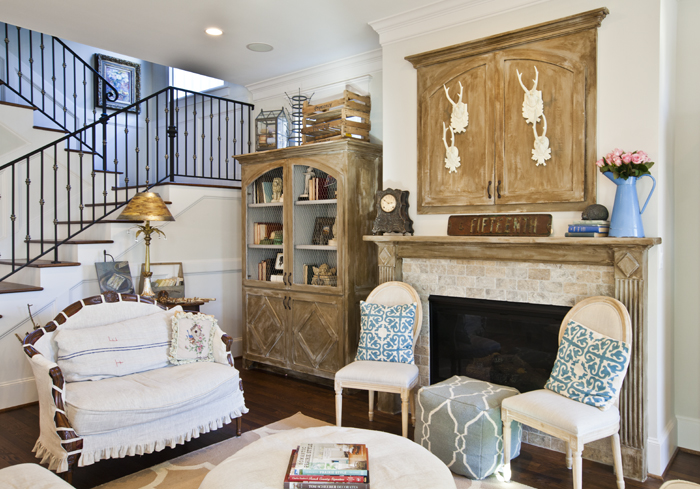 Here it is without the color.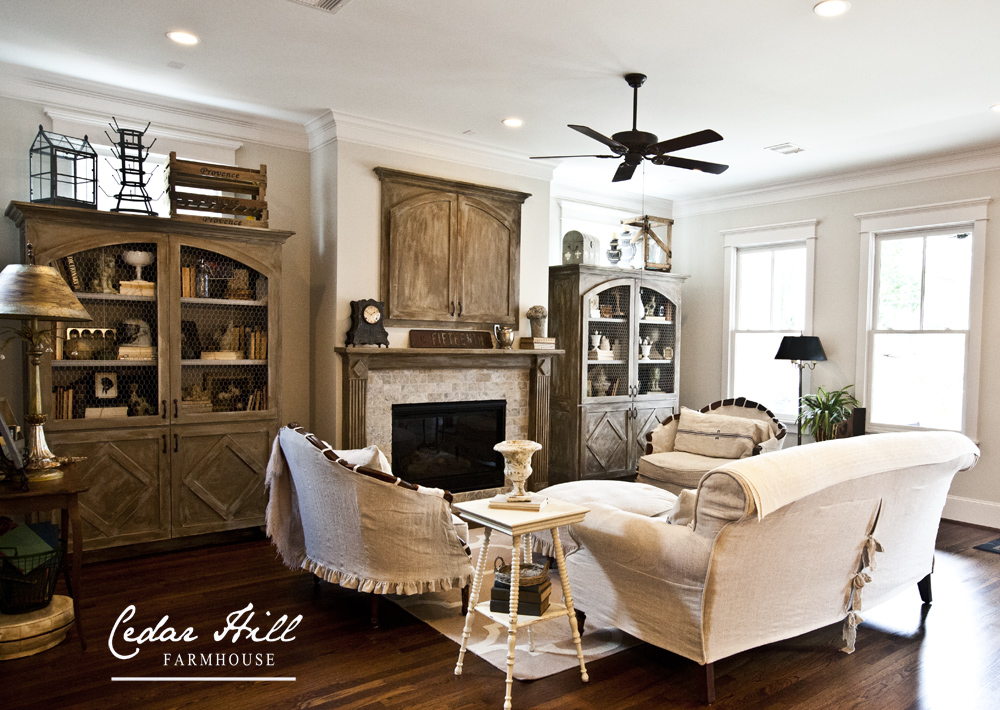 Okay some of you didn't like the blue pillows here. I agree! I actually ordered the pillows, and then found I didn't like the color, but I had a blog post to do, so on the chairs they went.  Uggh. So here is another photo without the pillows.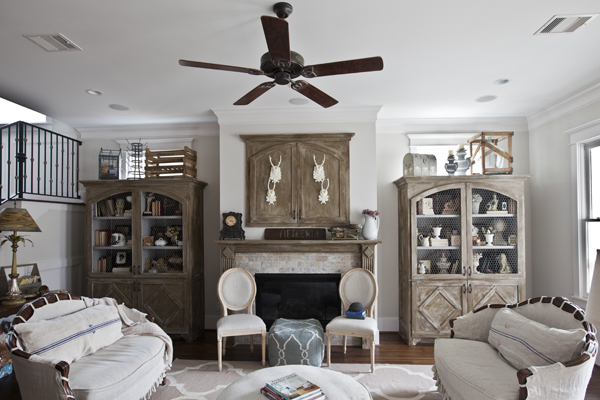 I actually have some beautiful new pillows that I will be showing you soon!!
Lastly here is the kitchen with a little bit of color.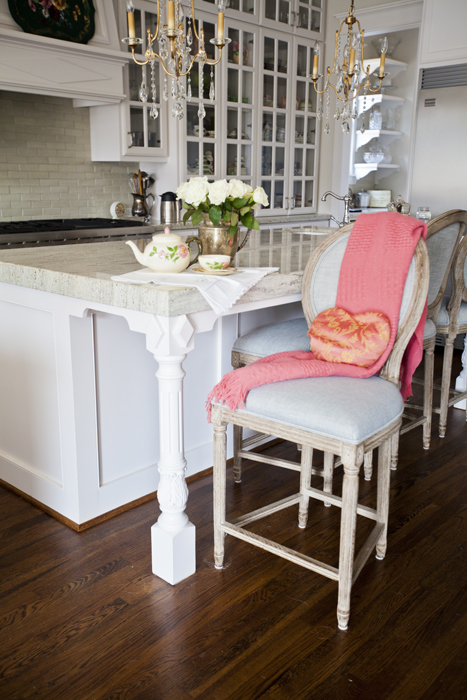 Here is the kitchen before I added the kitchen counter stools and the color.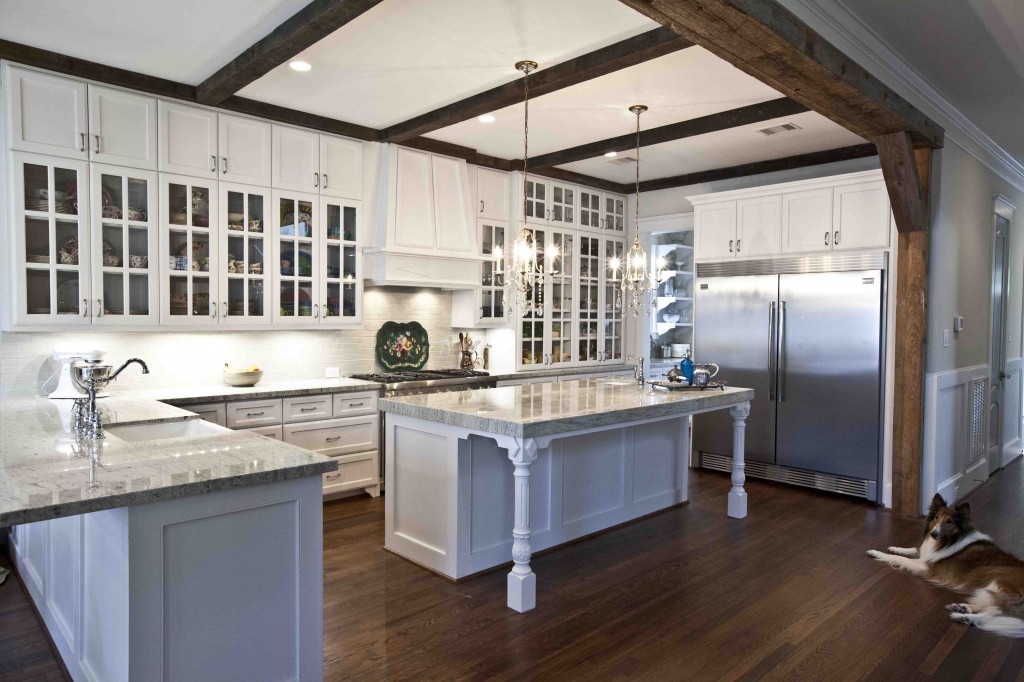 Well what do you think?  I'm convinced that a touch of color makes a room come alive.  Stay tuned while I make some adjustments.  I just got some fabulous colorful items I'll be introducing in upcoming posts.  I'll be working to balance it so that the house stays neutral but has some interest at the same time.
Don't forget to join me for the Cedar Hill Farmhouse curated collection going on now at Joss and Main. Just click on the image! (contains affiliate link)