As often happens here I played musical chairs with some furnishing in my house. I added new curtains to the dining room (reveal coming soon) but then came the dilema of where to put the curtains that were in the dining room. They are beautiful, heavy gray linen curtains and I wanted them to go in just the perfect spot, so I put them in my daughter's bedroom. Today I'm talking about these curtains and how to hang curtains to make the window look bigger.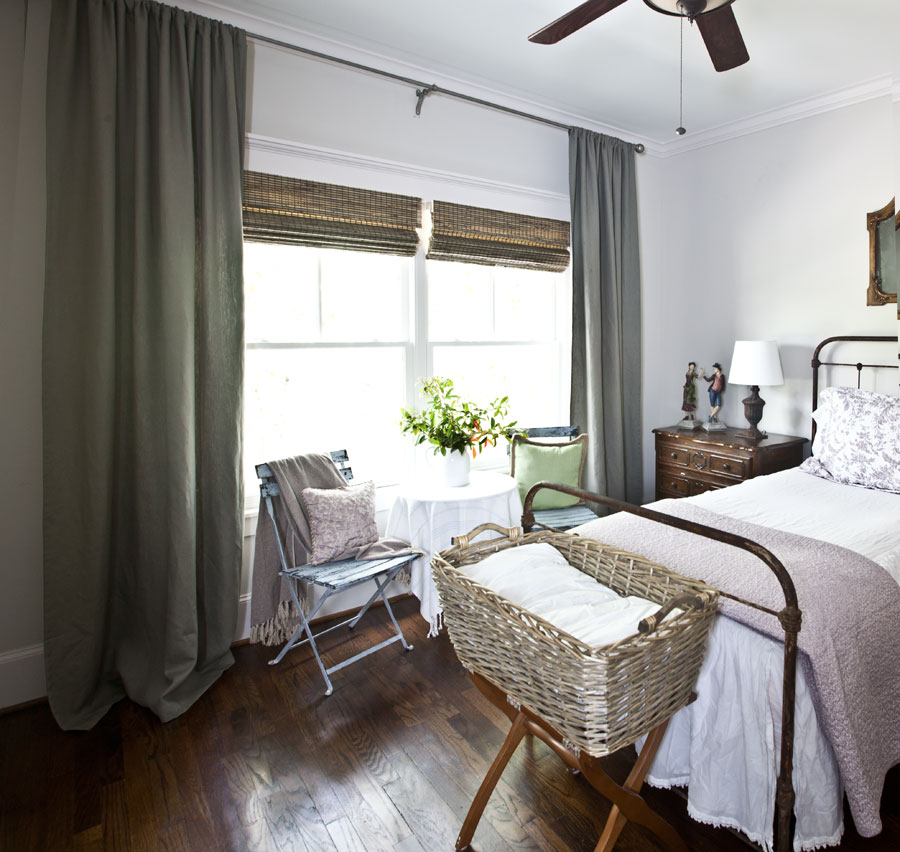 I think they really added a cozy factor to the room, and repeated the gray in here. Here are some of the other gray elements in here.
Here's the armoire where we hide her TV.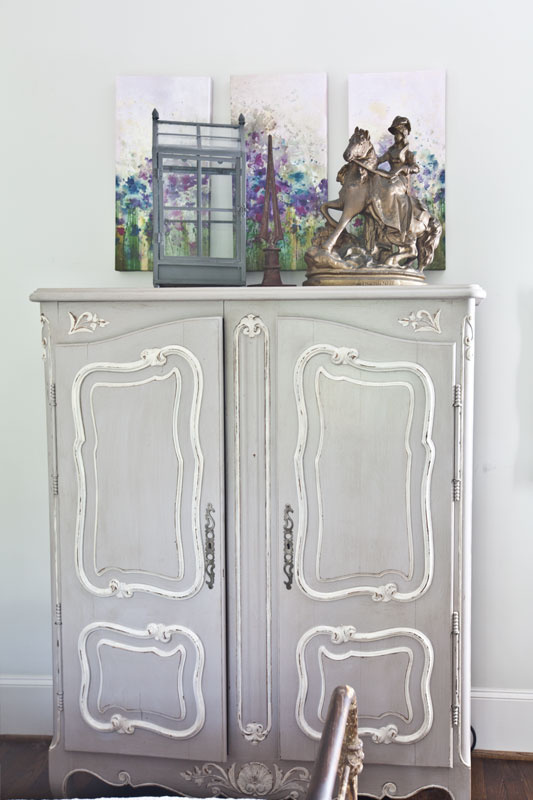 Here are the gray doors to her closet.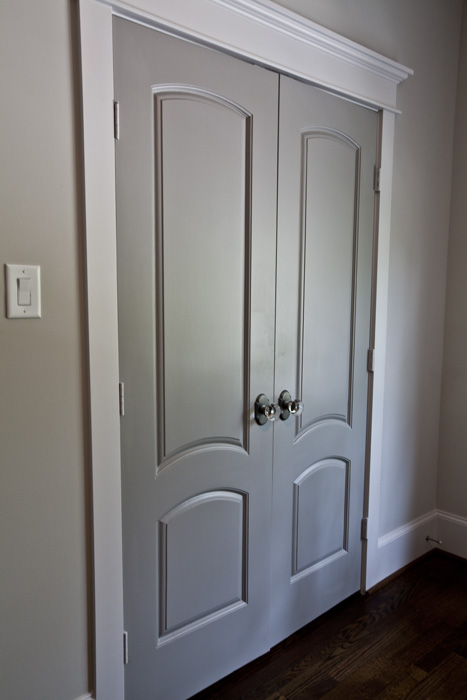 Now let's talk about hanging the curtains.
Here is a photo before I added the curtains.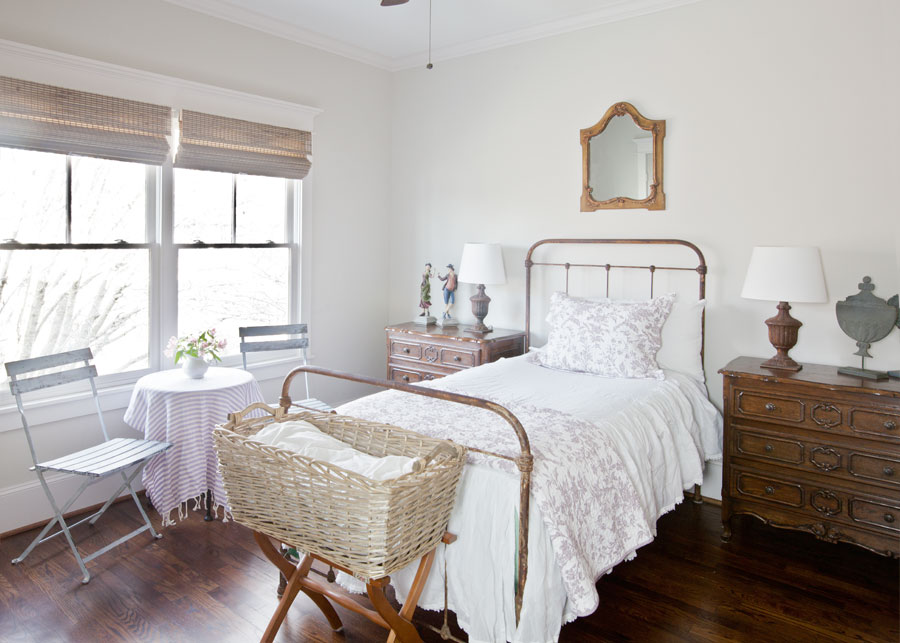 And here it is after. I really don't like the curtains to cover the windows at all and these don't. I don't want any of the light blocked. These are also hung close to the ceiling. Putting the curtain rods up as high as you can makes the windows feel bigger and makes the ceiling feel taller. Now the windows feel like they take up the whole wall, but they don't. The curtains are dark and if they covered the windows they would really darken the room. Using them on the sides of the window rather than covering the window adds softness to the room, without making it darker. At night-time, we leave the curtains where they are, and simply pull down the shades.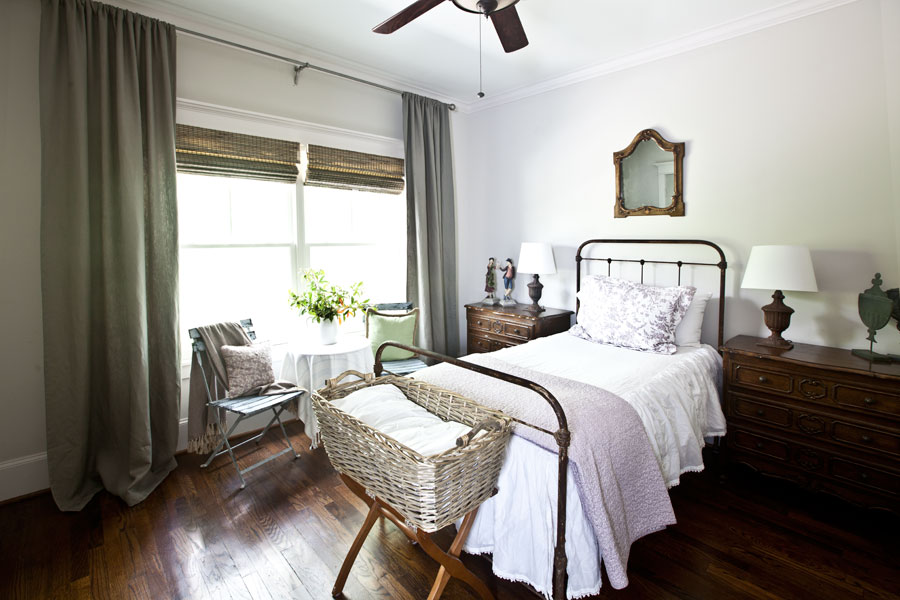 I like the look of the curtains with about a 1 inch trouser break. They touch the floor like trousers hitting a shoe, but are not pooled. They don't need to be re-fluffed when you vaccuum like a curtain that is pooled. The casual look works for today's home.
The curtains were provided by Ballard Designs.