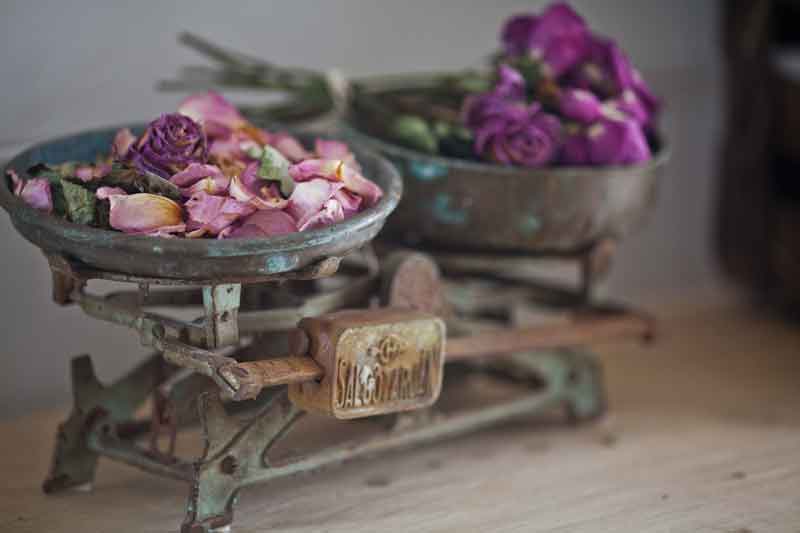 I love vintage things. I think it is the romantic in me.  The old version of things looks so much better than new things. One day Mr. CH said something annoying. I mean I was really annoyed. Honestly I don't even remember what he said; I just remember my response. I said (I might have yelled it.) "Don't you understand that my goal is to get rid of everything plastic in my life?"  As soon as I said it I realized how overly dramatic it sounded.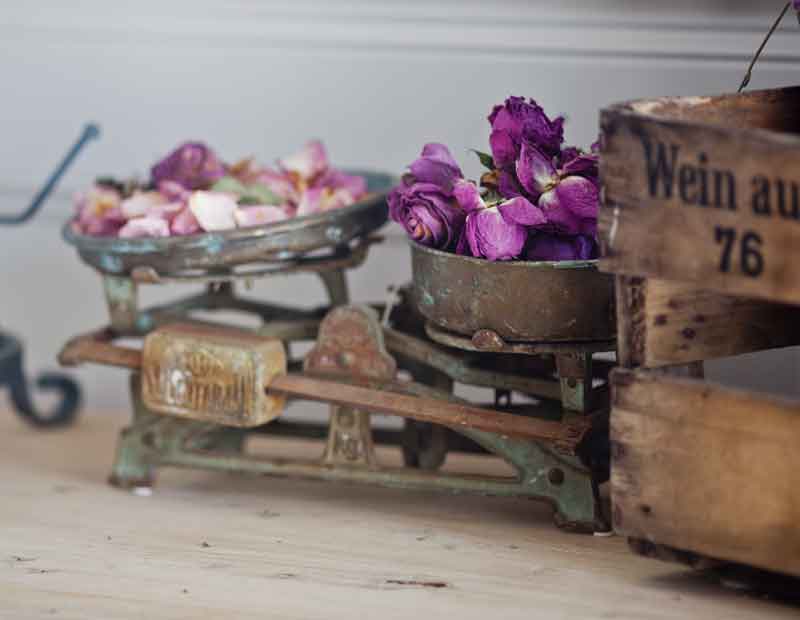 I think I laughed at myself for a solid ten minutes.  I mean really, as much as I dislike plastic, it's in everything, except super old stuff like this vintage scale.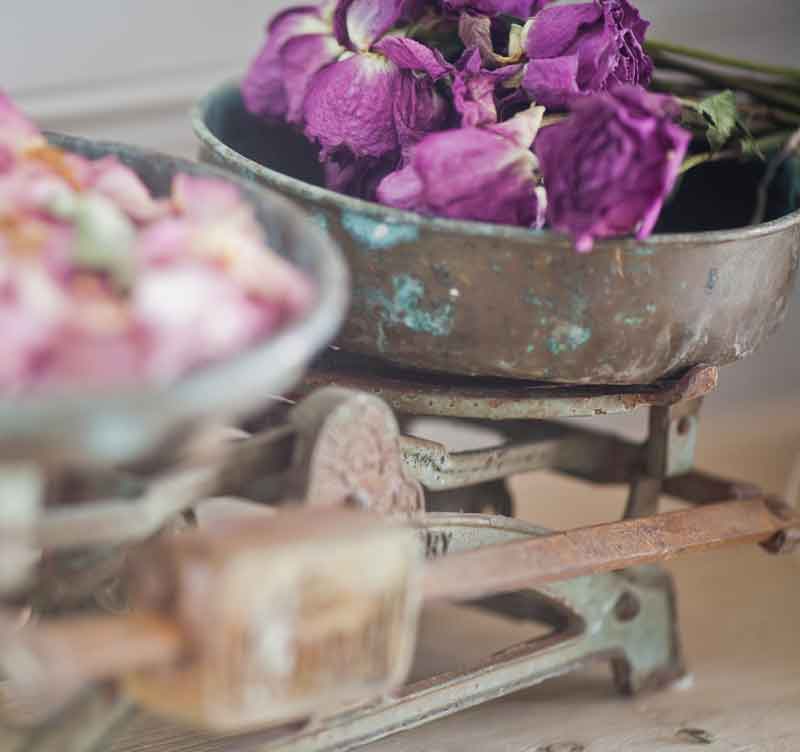 It has NO PLASTIC anywhere on it. It's very old and European.  I found it at Round Top, which is where I find all of my favorite things. I wasn't sure what to put in here, so I filled it with dried rose petals. Anything natural and/or old I think would work. The dried rose petals add some nice color.  If you are wondering where you can find your own antique scales, I would start with eBay. If you go to antique shops and resale shops, it will be hit or miss.  They might have it, or they might not.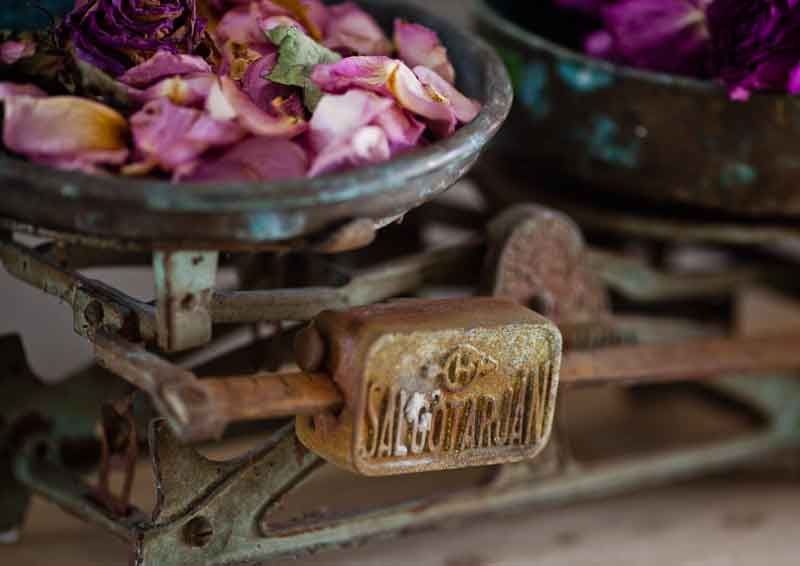 Even though vintage scales are difficult to find, I think they are well worth it.  I mean you can put anything in them, and they are super interesting even with nothing in them.  I used dried roses in mine, but you could put most anything small in them.