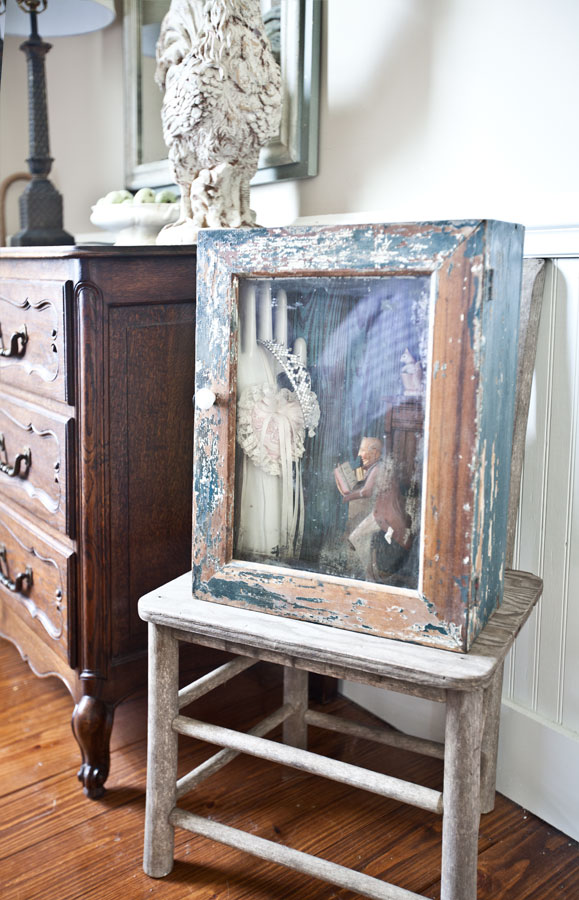 What is it about miniature anything that seems to charm us to no end? I love little things and just love looking at them. The thing is that if you have a lot of little things sitting about on top of your furniture, they can look messy and cluttered. So today we are talking about how to display small things.
This cabinet is quite old and the things inside are also mostly old. We inherited so many things from my in-laws and I tried to keep as many things as I could. Many of the things in this box are from them, the little doll dresser, and the old man reading the book.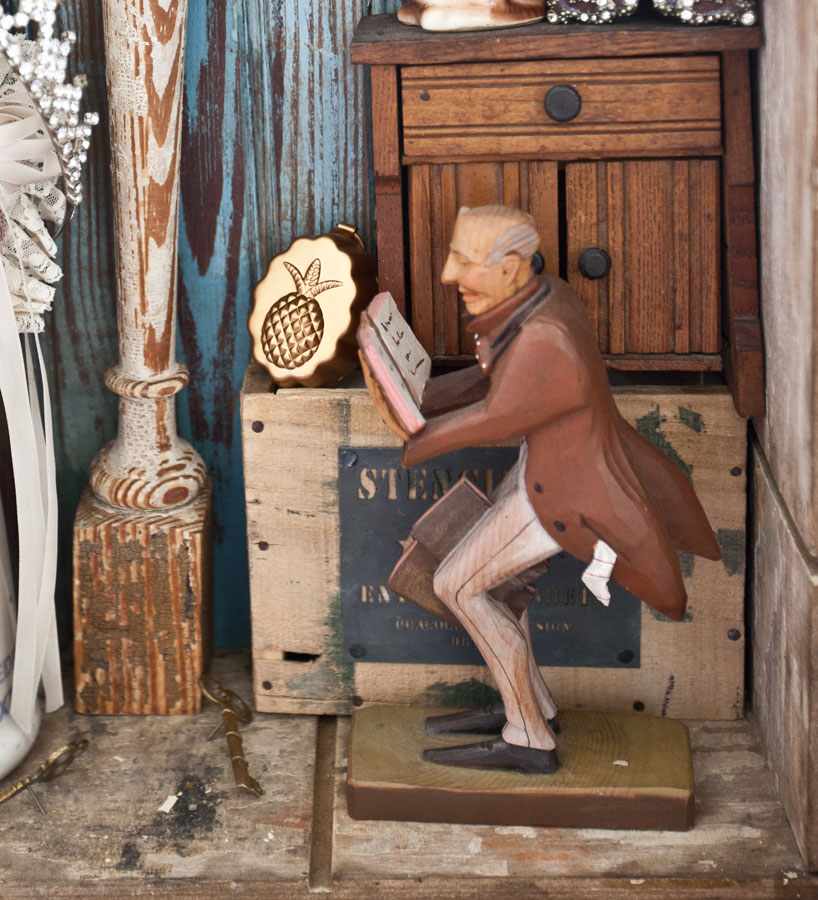 The vintage hand mold I found somewhere. I also happen to have a tiara. Everyone needs a tiara.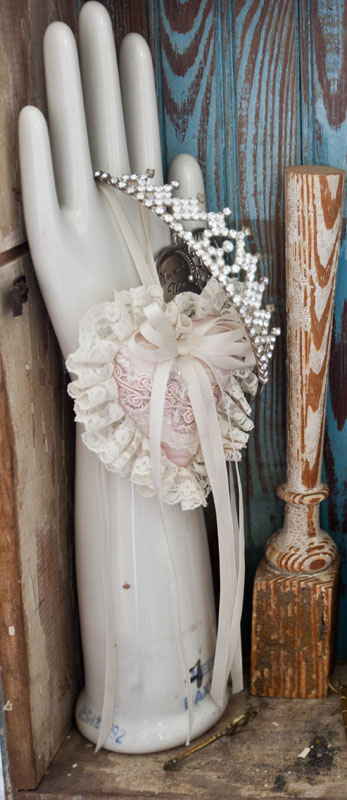 The kangaroo salt and pepper shakers were from a trip they took to Australia in the 70's. The girl in the frame is my mother-in-law when she was a little girl.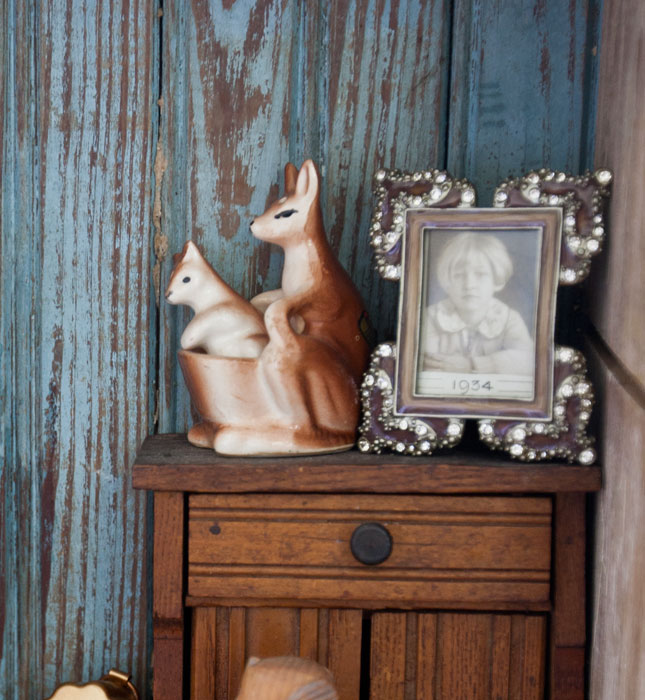 I just love all of these little things, and I really enjoy being able to keep all of these memories together not hidden in a box, but displayed where we can enjoy them every day. I forgot to mention the old cabinet is one I found at the thrift store.