No matter the size of your bathroom, you can decorate it. Obviously the bigger it is, the more options available to you on the decorating front.
I have room for a chair so I put one by the tub awhile back.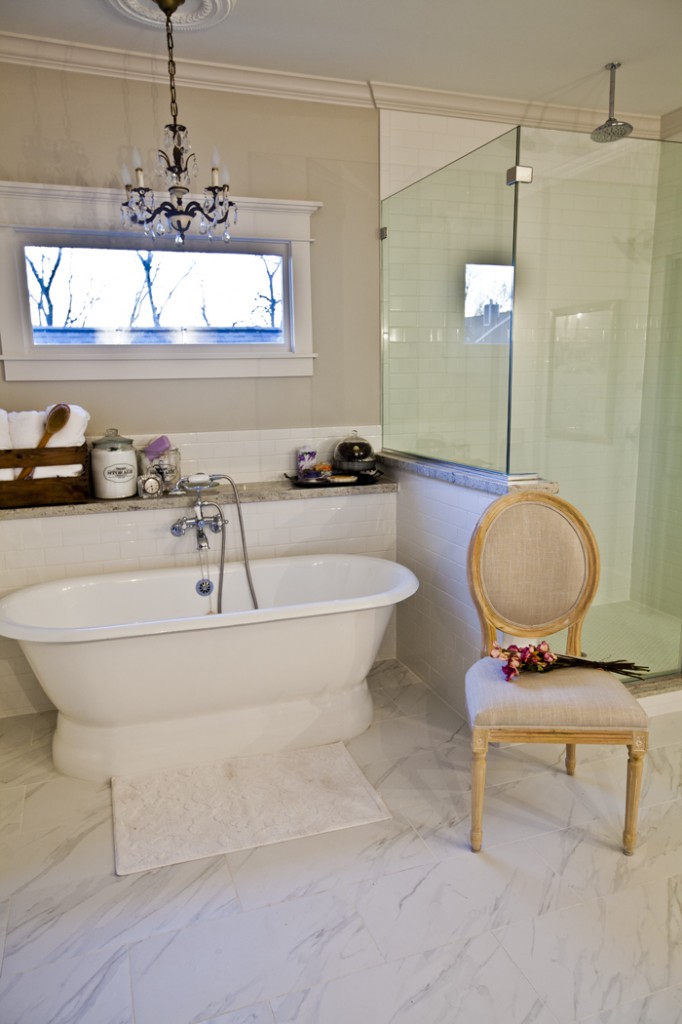 Then we added the little vintage table so we had a place to set soaps and a towel. See? It is coming together.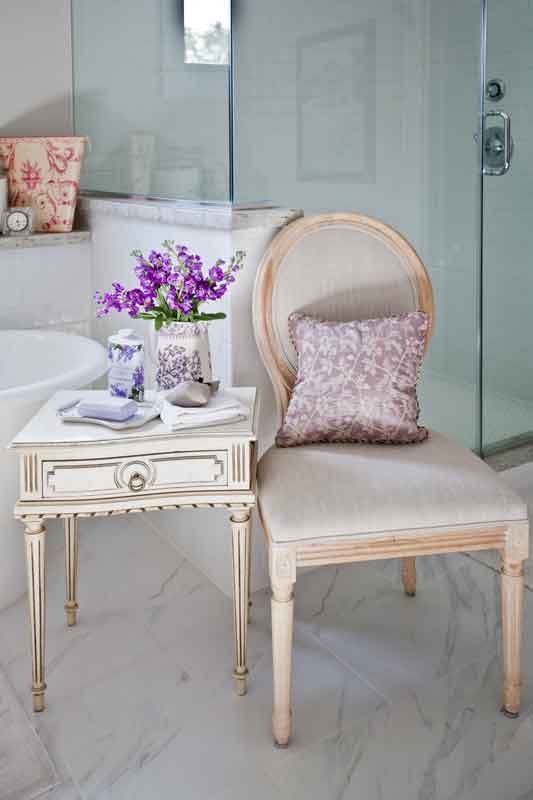 Then I moved a different chair in here from the closet, because I've got something new going on in the closet. I really like the look, but felt I needed a bit of color in here.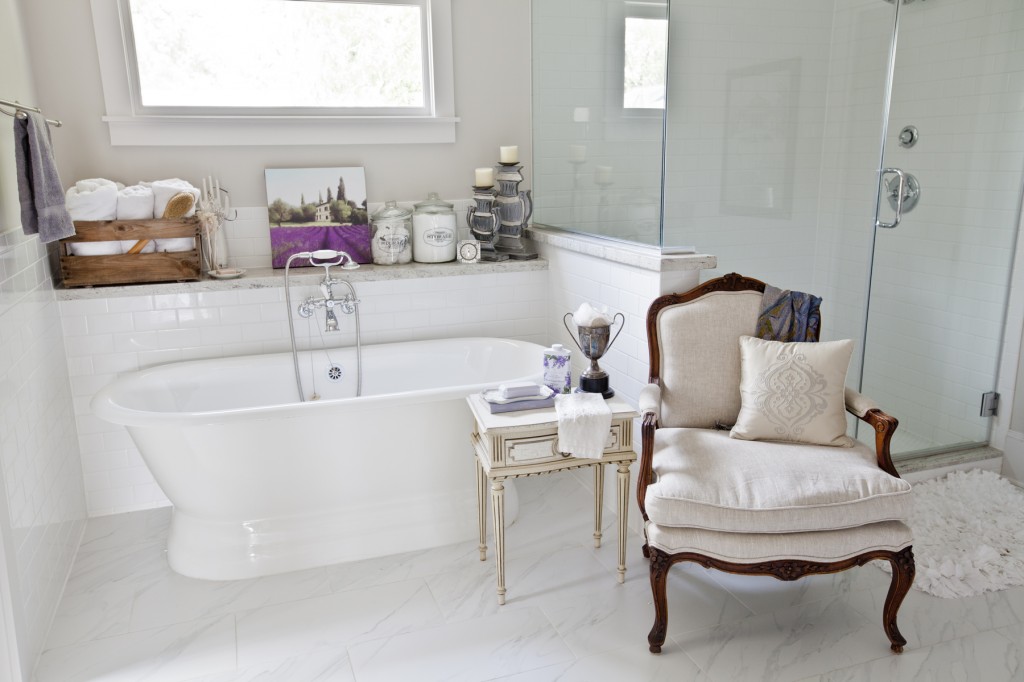 So now comes my favorite part — a bit of Lavender for the room.
Turkish T contacted me about providing some of their gorgeous products, and you will see why I said YES!!  The purple robe is so scrumptious and soft.  Note the fun striped lavender towel on the tub, and the rolled towels in the basket. They are all so fresh looking. I feel pampered just looking at all of these soft, comfortable towels.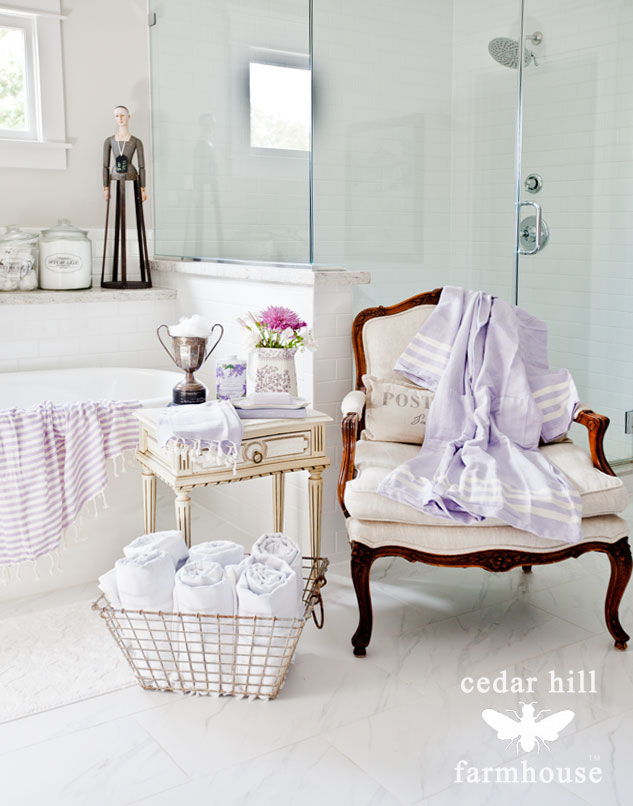 Below you see another white before photo. Calm, but still needing a bit of color.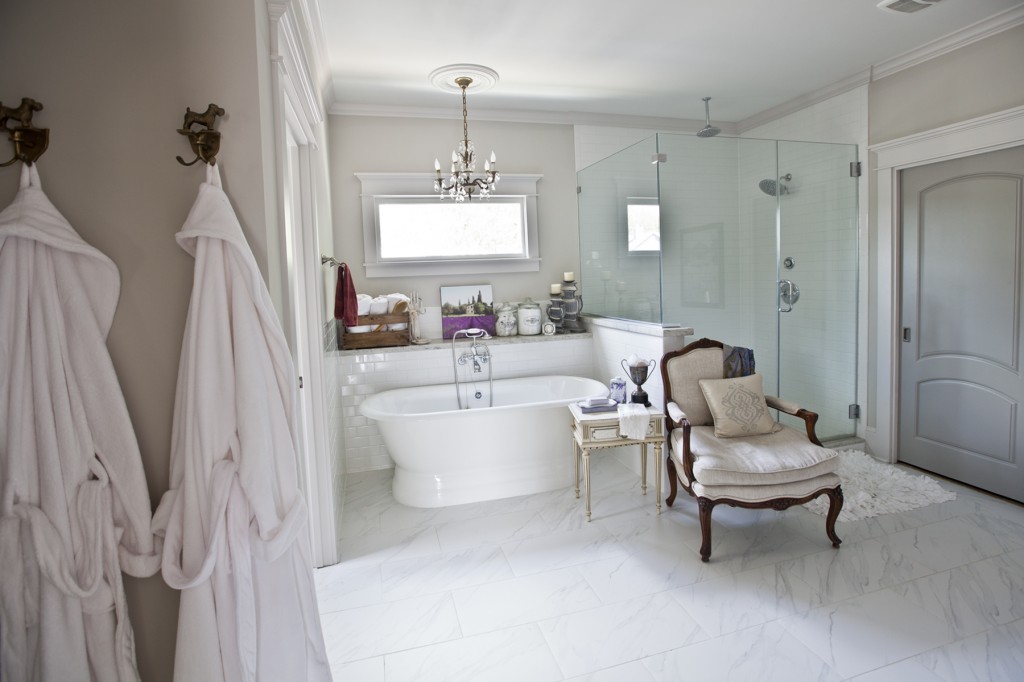 Now see the room again, with just a pop of color. Notice I didn't change out anything big, I just added a few towels and a robe.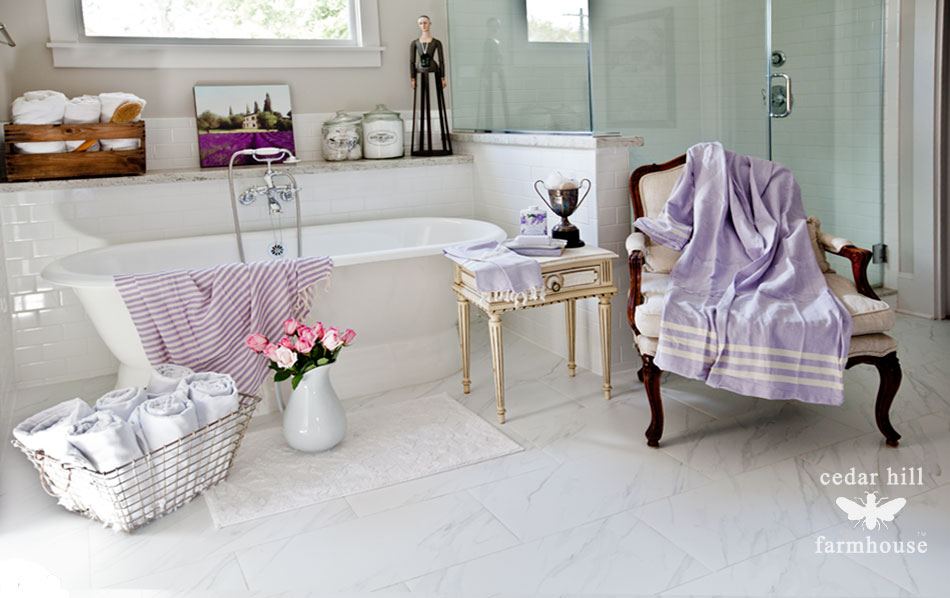 Below you see the tasseled hand towel in lavender. They don't look like any other towels that I see. The fringe and texture give them a very upscale feel.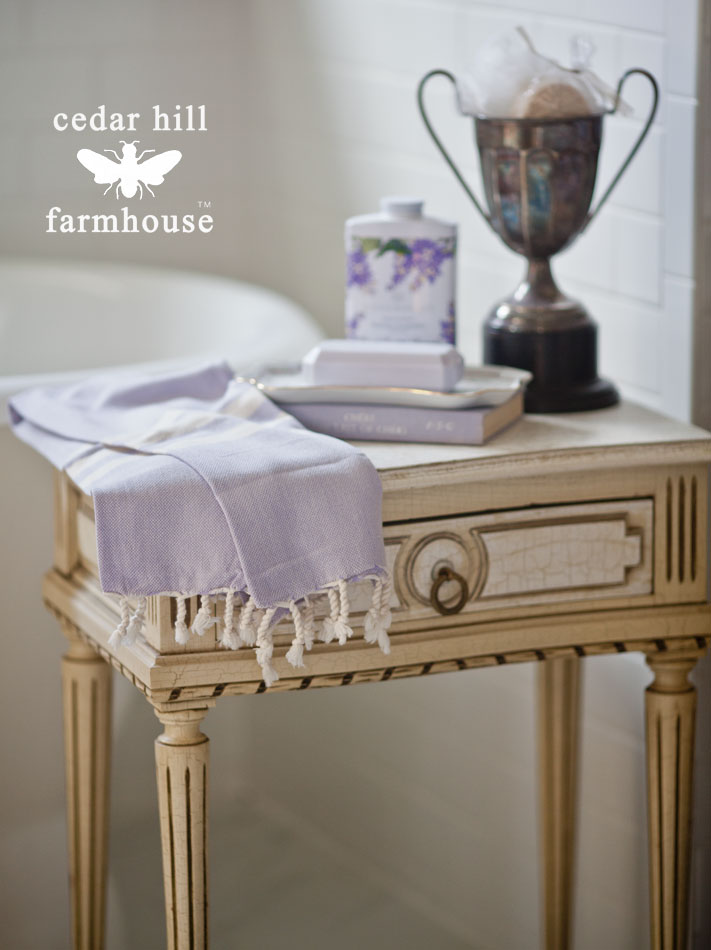 The robe is just scrumptious!!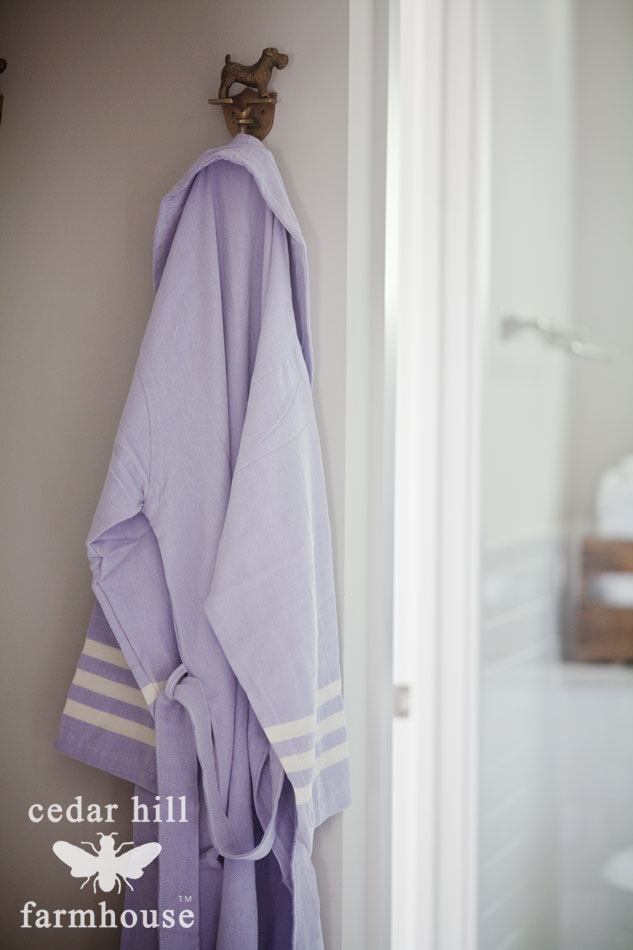 So here is why I really love these towels – they are versatile.  They are NOT just towels; you can use them as towels, you can wear them out at night as a wrap, they can be used as a throw on a bed or chair, or even as a tablecloth, or throw on a table.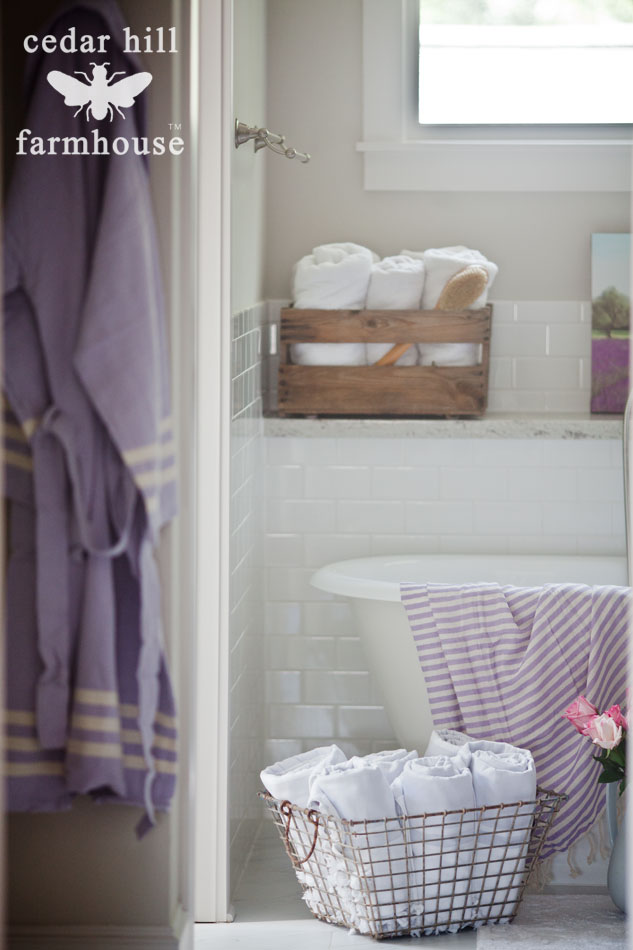 For more ideas, you can check out SIMPLE DECORATING IDEAS FOR THE BATH
Products were provided by  TURKISH T. Opinions are my own.