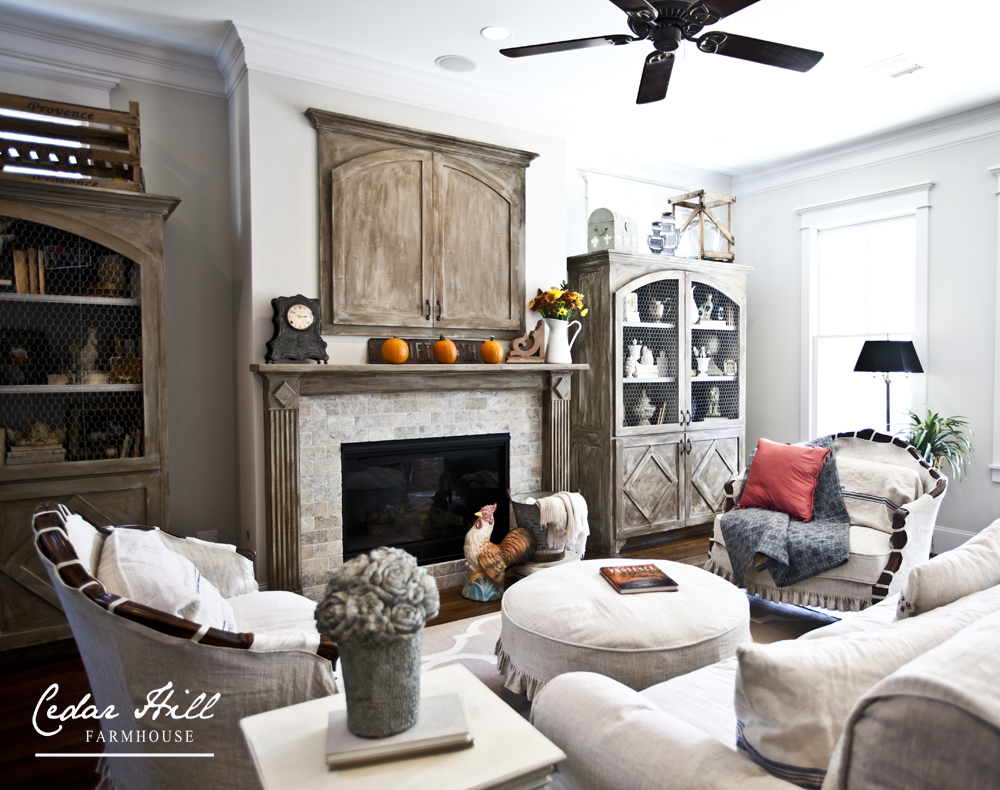 I like simple.  I like natural. I like real.
I think that sums up my approach to styling rooms.  Yes I could have spent a lot more money and a lot more time styling the fireplace for Fall, but why?  Here is what this area looked like before.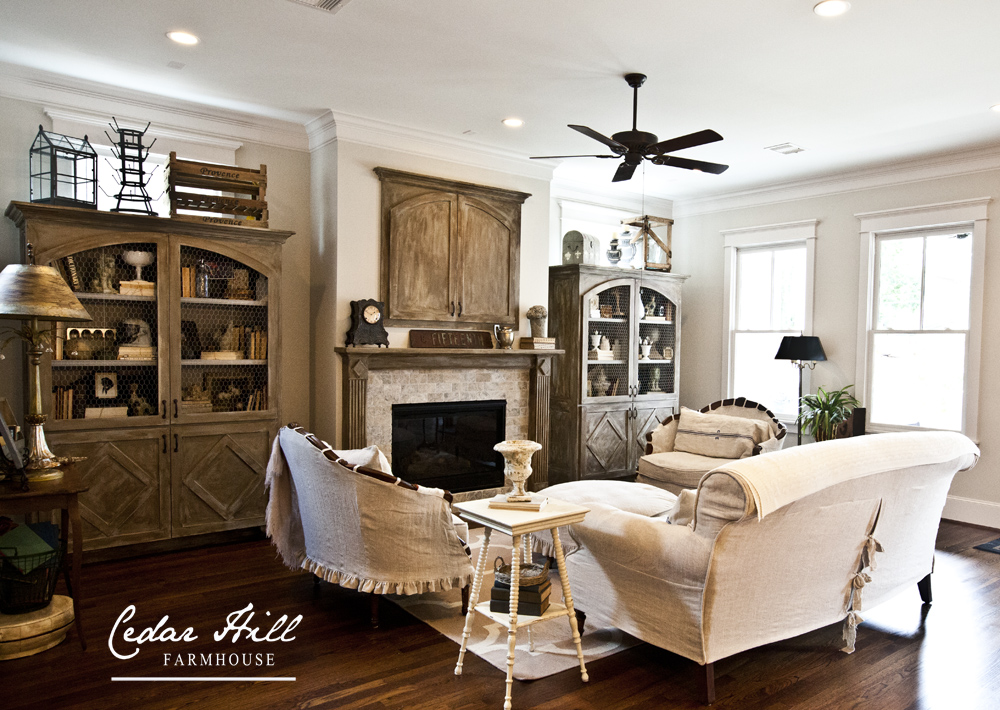 The first thing I did was to add a pitcher full of fresh mums.  Fresh flowers are ALWAYS in fashion, and these mums add the fall colors I was looking for.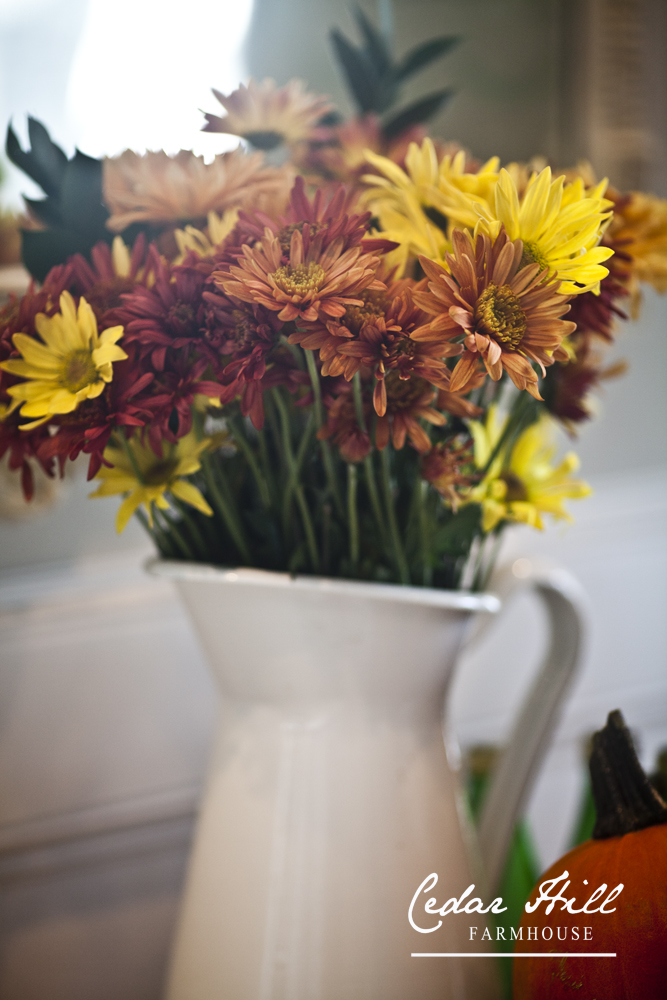 I also added three small pumpkins to the mantle. Simple, natural, and real.  For the three pumpkins and the flowers I spent less than $15.

To repeat the fall colors I moved a rooster next to the fireplace, and added the vintage olive bucket.  I added a wooden box under the vintage bucket to give it some height and so the bucket wouldn't be the same height as the rooster. Also notice I used big accessories on the floor. Small things would have gotten lost.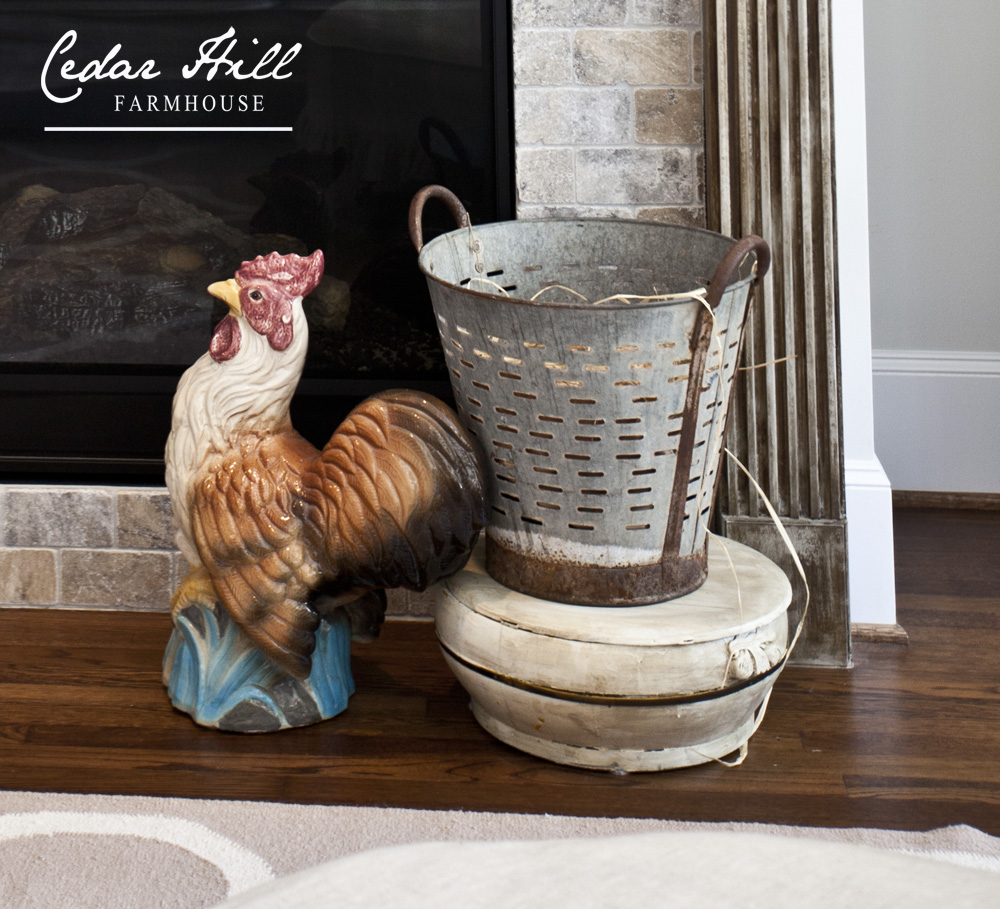 After looking at the bucket from a distance, I decided it would look better and more cozy with a neutral throw added.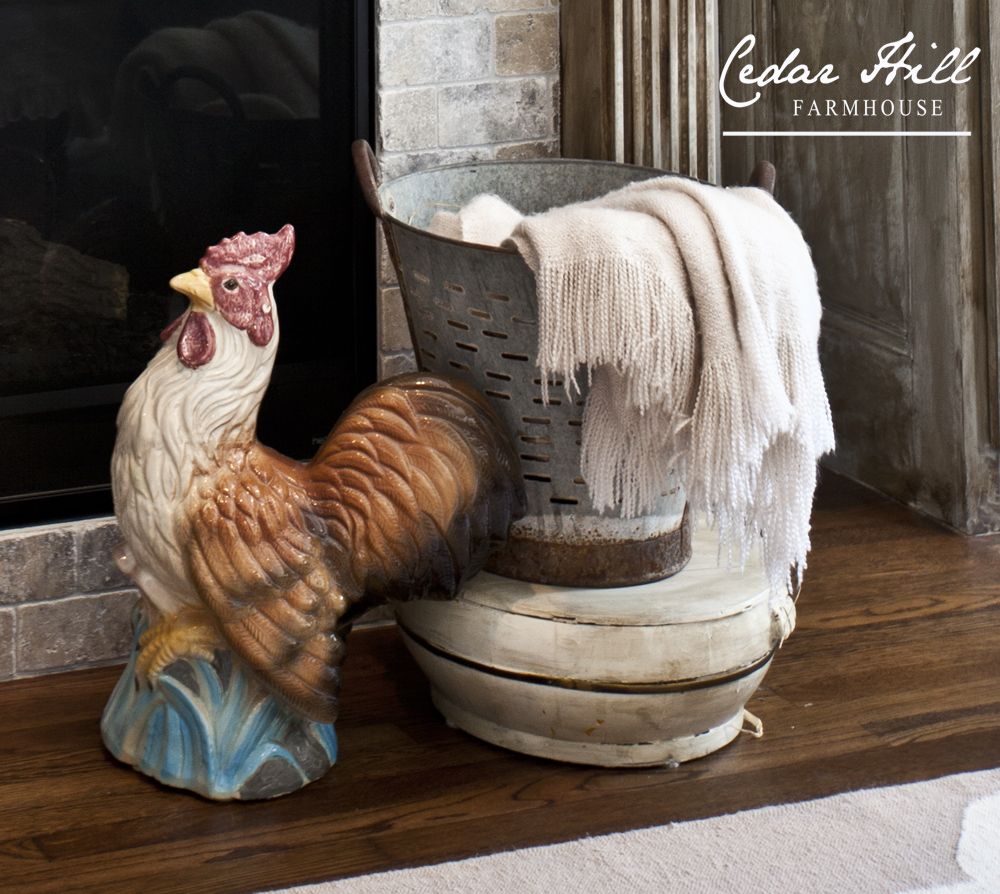 I also added some color with the quilt, a pillow, and a gorgeous coffee table book about Provence that I love to peruse.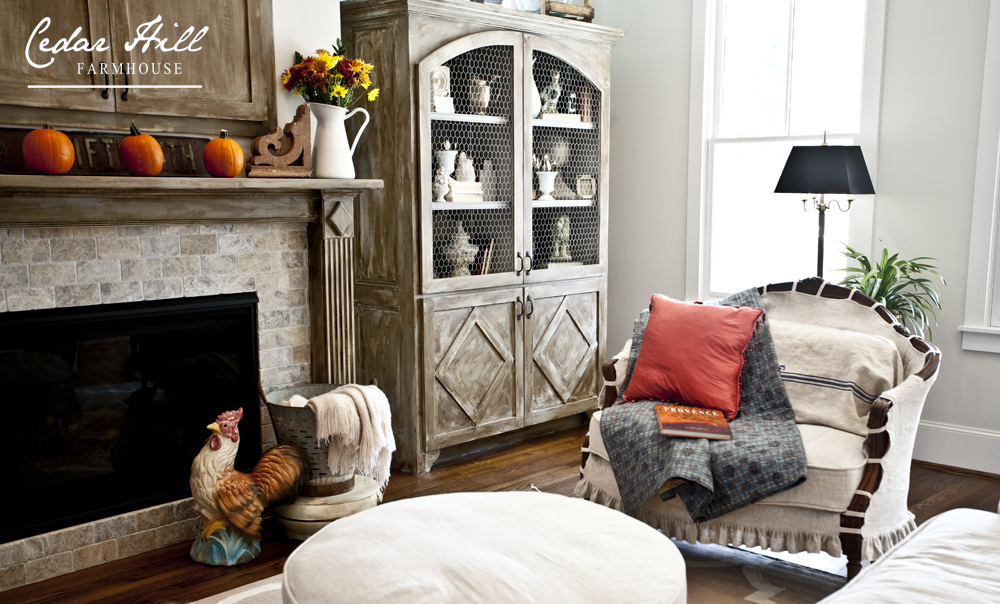 So that's my approach to fall vignettes, simple, natural, and real. Throw in $15 for supplies, and about 15 minutes and boom. you're done. Be sure to check out the other homes on our home tour. Each one will provide some tips or how to information.