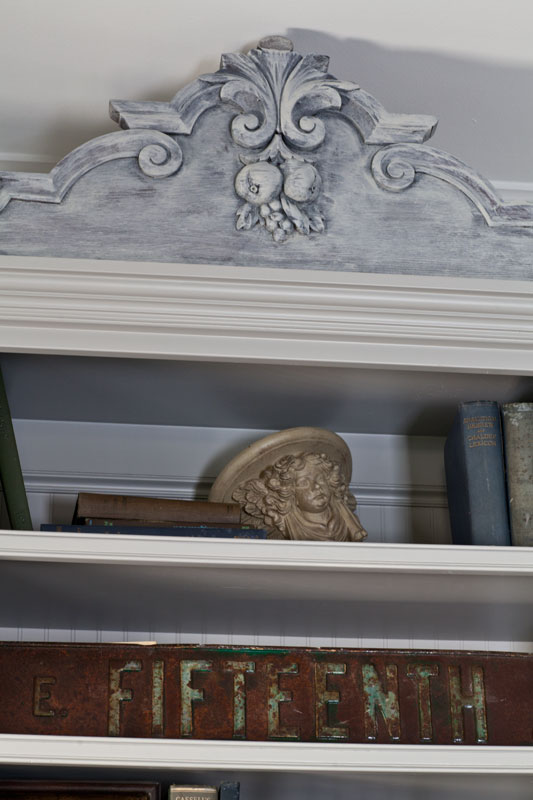 I recently asked my readers on Facebook if I should paint this pediment or leave it alone. As is often the case, they were split on whether I should paint it or not. But one astute reader said, "The fact that you are asking tells me you have already decided you don't like it, and will be painting it soon." Give that woman a cigar! Or a bowl of ice cream or something.
She was right. I was tired of it.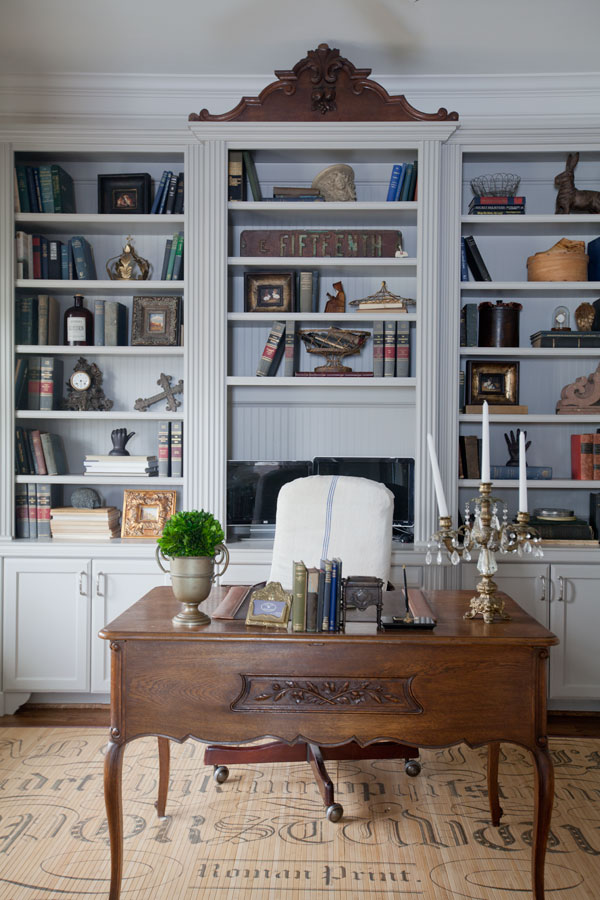 If you were one of the many that voted for me to leave it alone, let me apologize to you right no. I painted it.
I think it looks pretty fantastic. It blends with the bookcase now, but the detail still shows up very well. Why? Because I used a color wash.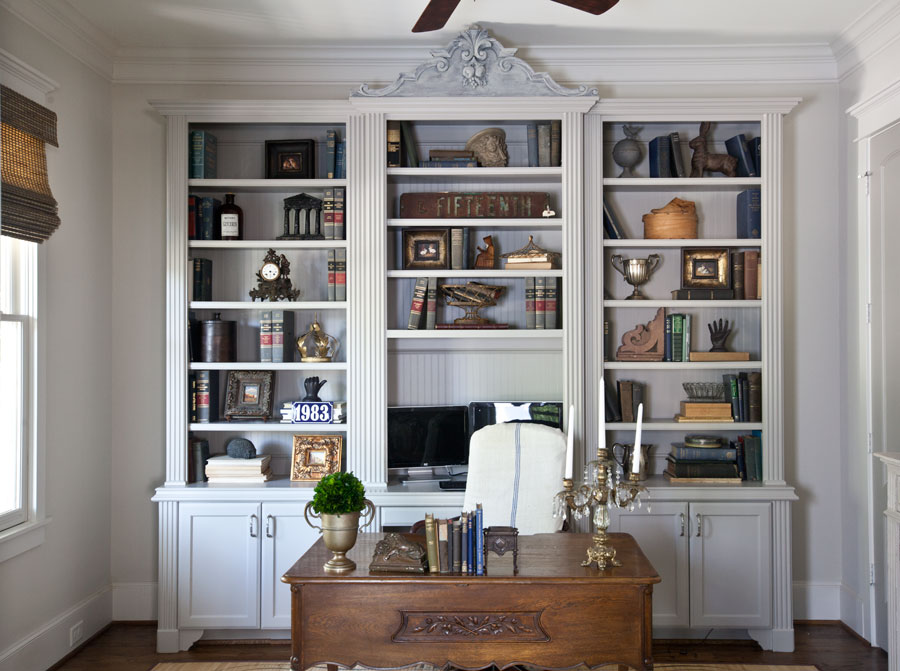 It is not exactly the same color at the bookcase but close. I think if it were exactly the same you might not notice, and a lot of the detail would be lost.  Okay so how did I do it? I mixed about a 1/4 cup paint with a tablespoon of water. I used chawk paint in the color Stanley you can purchase here.
Stir up your paint and test a spot on the back of your piece. Then add water or paint to adjust for the consistency you want.
Now if the wood has a sealer on it or a poly coat, this technique won't work. The wood needs to be able to absorb the paint. If the paint beads up, then you will know that your wood is sealed in some way. You can try removing the sealer, but honestly, I just use move on to another technique if the color wash isn't working.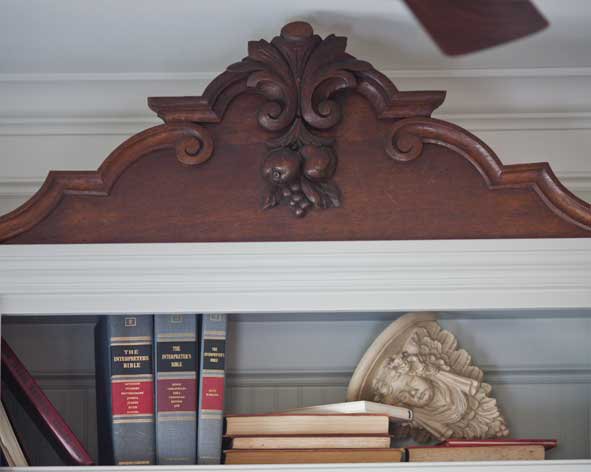 The paint thinned with water becomes a cross between paint and stain. Brush it on very thinly. In the raised areas, I added a bit more paint, but didn't in the crevices. So the raised areas became lighter, and the recessed areas stayed dark, since not a lot of paint made it in there.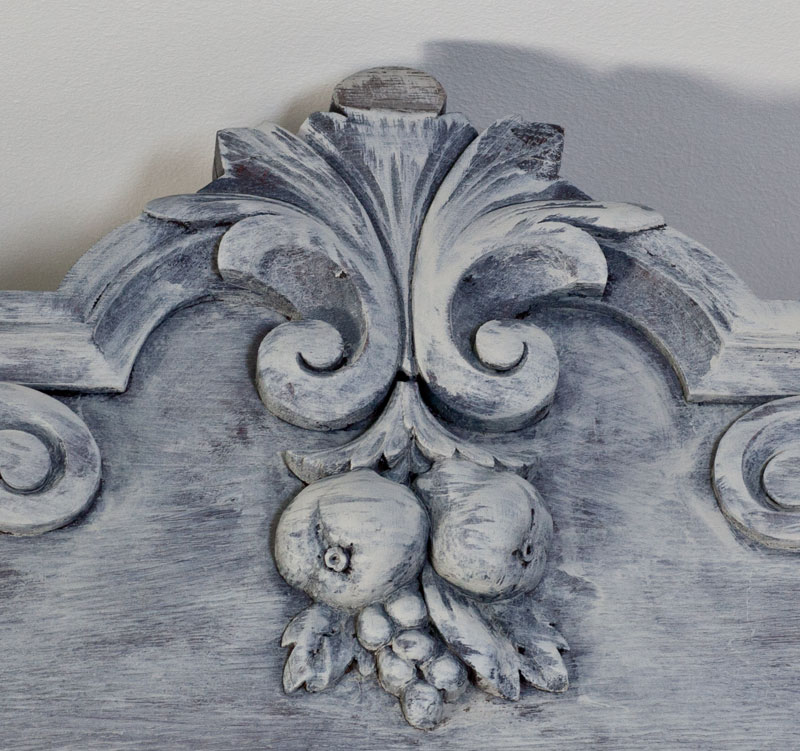 The main point with a color wash is that the paint is thinned and you are putting on a very thin coat of paint. It is going to show off any detail better than a regular coat of paint.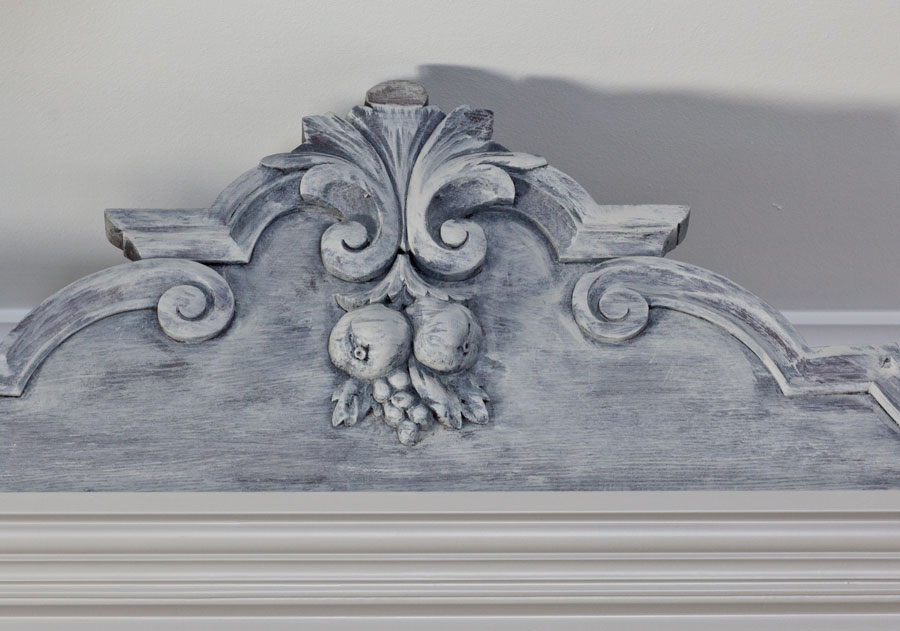 It will look uneven; that is the look you get with a color wash. If you try to even it all out by applying more paint, you will end up with a regular paint finish. I did not use a latex paint for this technique, I used a chalky paint. If you use a regular latex, your paint may not stick.