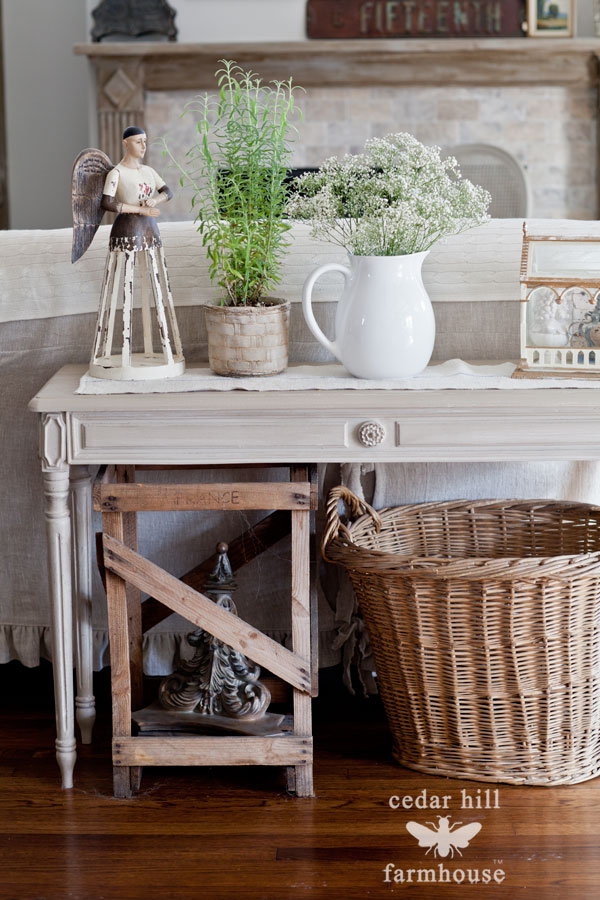 Does the fact that I got a new Swedish table have something to do with the fact I am discussing Swedish furniture today? Maybe.
Well Swedish ffurnitureworks so well with French that I thought we should talk about it for a bit. First off, I am really thinking this console behind the sofa made a big difference in the room. From Wisteria, it was very reasonably priced. When I talk about Swedish furniture, it's the Gustavian furniture that I adore. It is similar in may ways to French furniture, but is often painted white or gray. It tends to be simple, while at the same time, very elegant. I always wondered why Gustavian furniture looked so French to me, and now I have my answer. Gustav III, 1746-1792, spent a good deal of time at Versailles.
Well that explains a lot. That explains why Gustavian furniture looks so French to me, and why I adore it.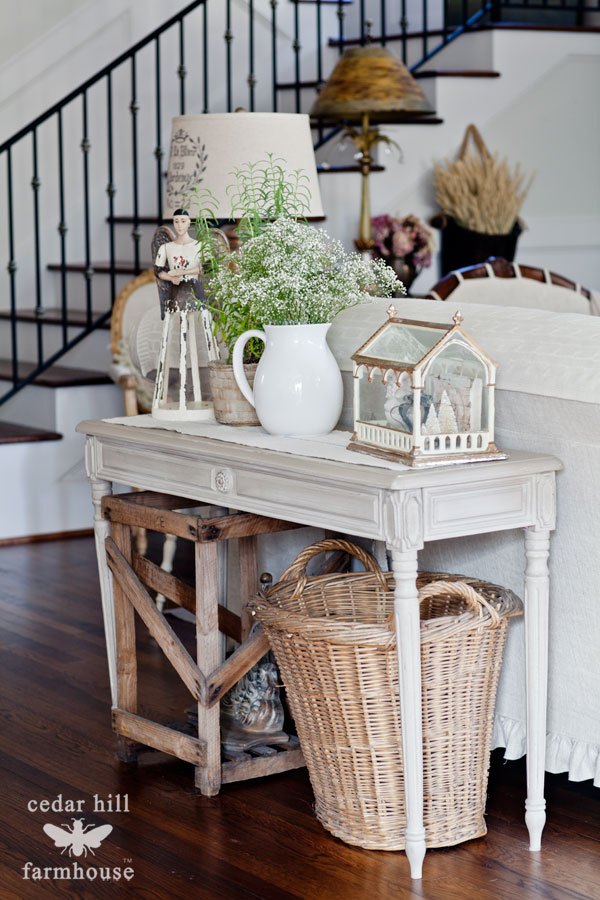 Now as much as I adore Gustavian furniture, I am going to tell you, the real stuff is very difficult to find. There just wasn't as much of it made as the French stuff. Well I am assuming that, but either way, I just don't see it very often. My Swedish pieces are all new.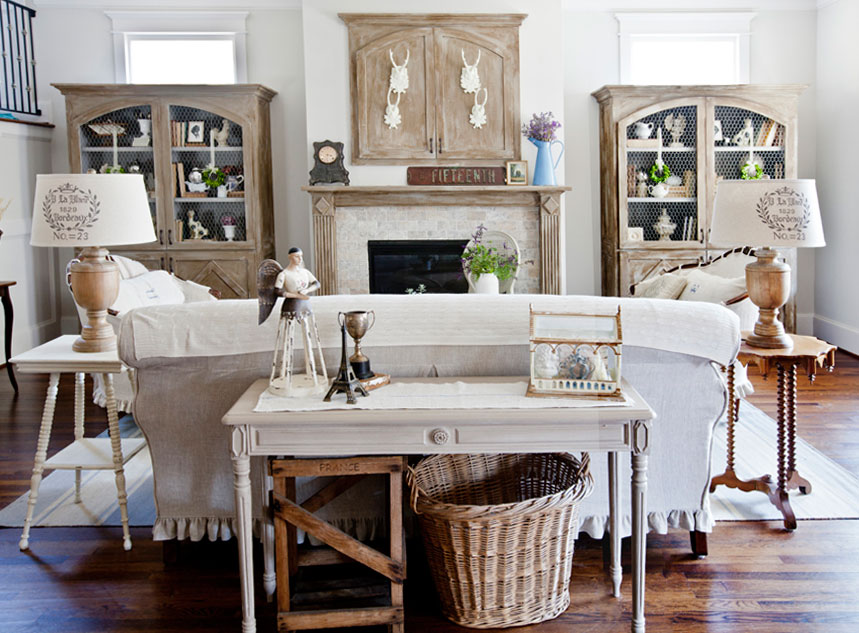 The Gustavian style is similar to Louis XV furniture with it's straight legs.
Here is a little lesson for you. The curvy chair below is in the Louis XIV style. This style has very curvy legs. It is, of course, a vintage reproduction. Were it a true Louis XV, the price would be exorbitant.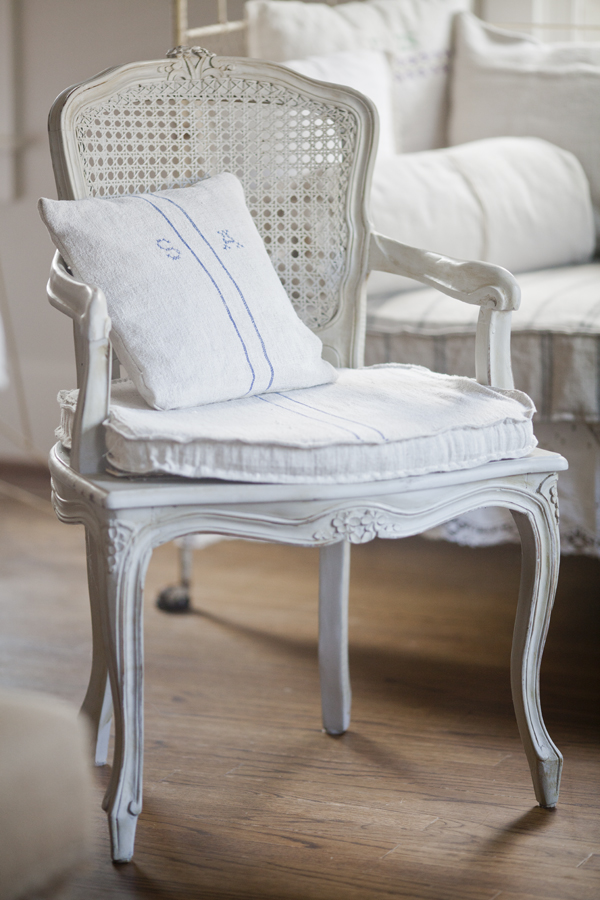 Contrast that chair to this Louis XVI chair with its straight legs. Again this is a repro, not an original Louis XVI. Note how the legs are very similar to the legs on the Swedish console.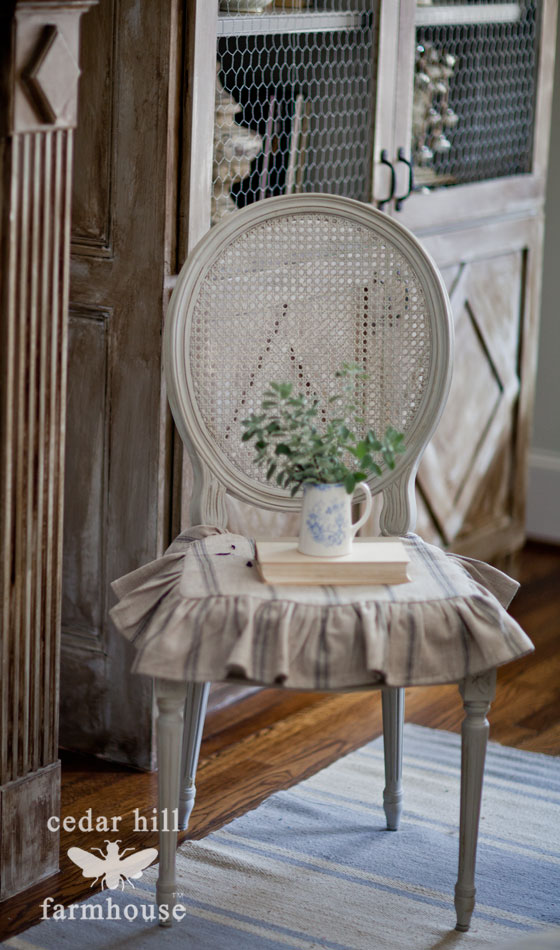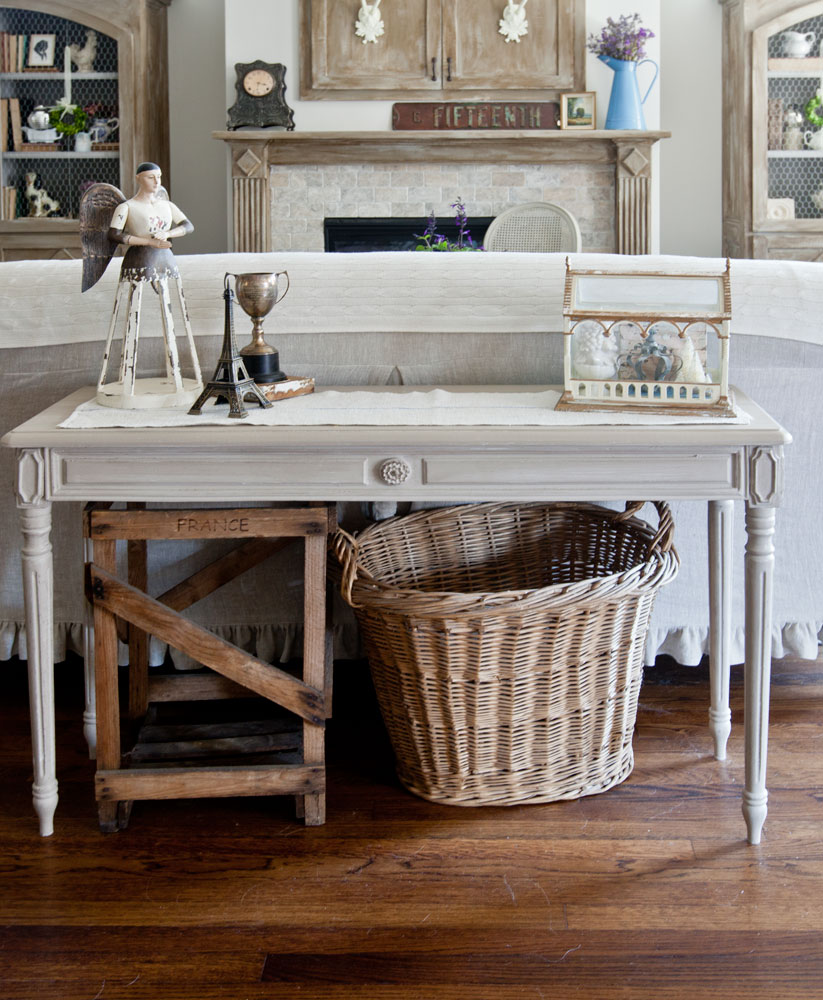 The bench below is considered  Gustavian, another reproduction. This is one of my very favorite pieces of furniture because it is so unique. The ottoman, I believe is considered French, but see how the legs look almost the same as the ones on the bench?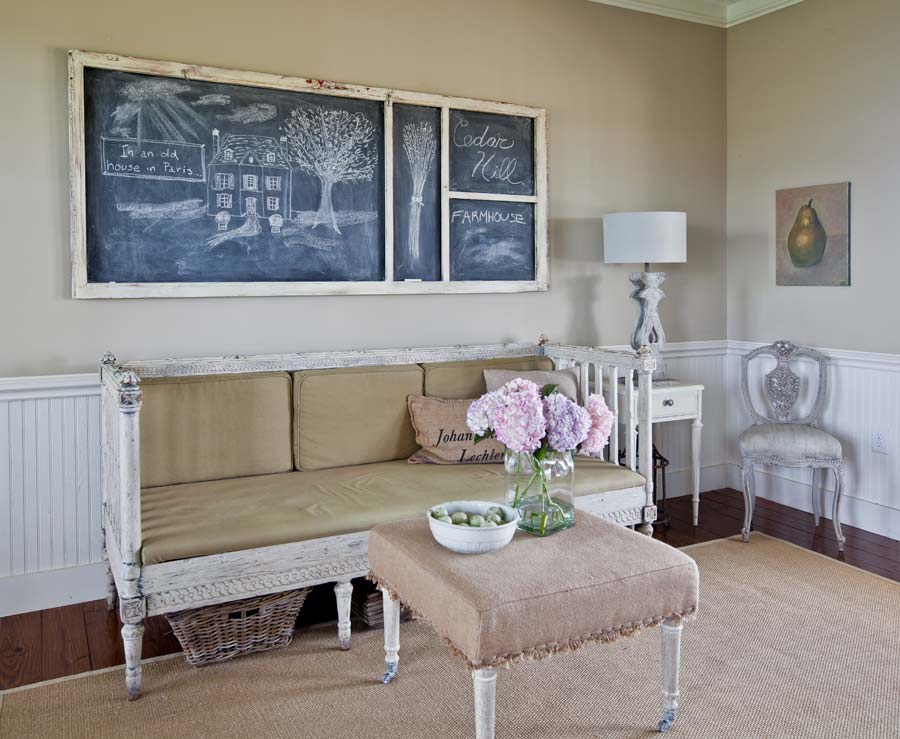 Below is a detail on the bench.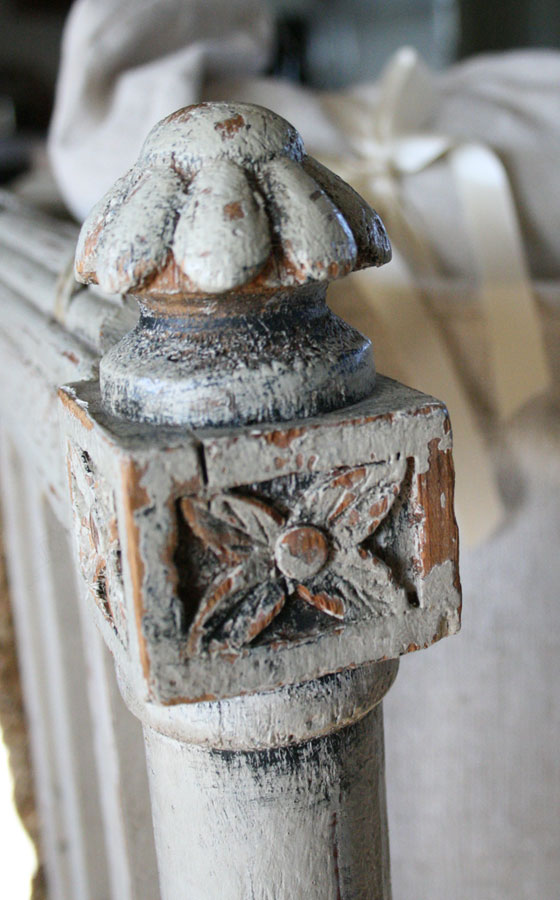 This Swedish Mora clock is also Gustavian, and reproduction.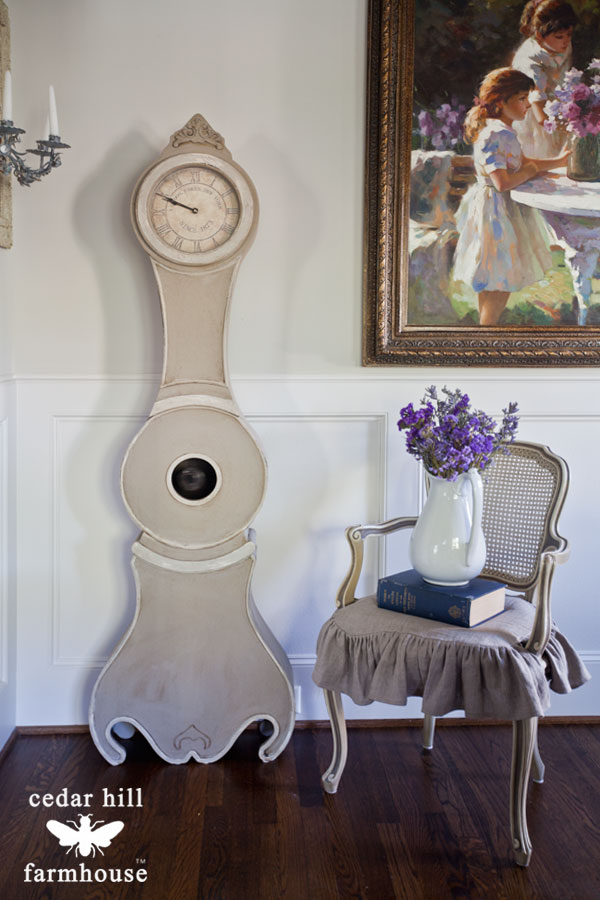 While we are on our "Is it French or Swedish?" tour, we'll take a look at my bench in the bedroom. Which do you say it is? I looked on the Aidan Gray website and found…. nothing. So I am going to take a stab at it. I am thinking it is Gustavian. What do you think?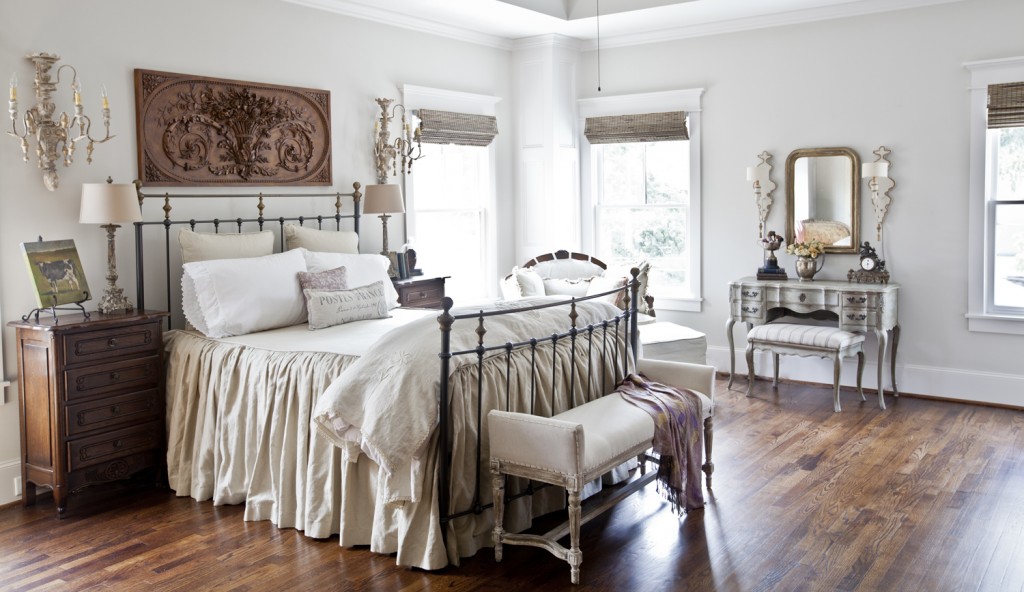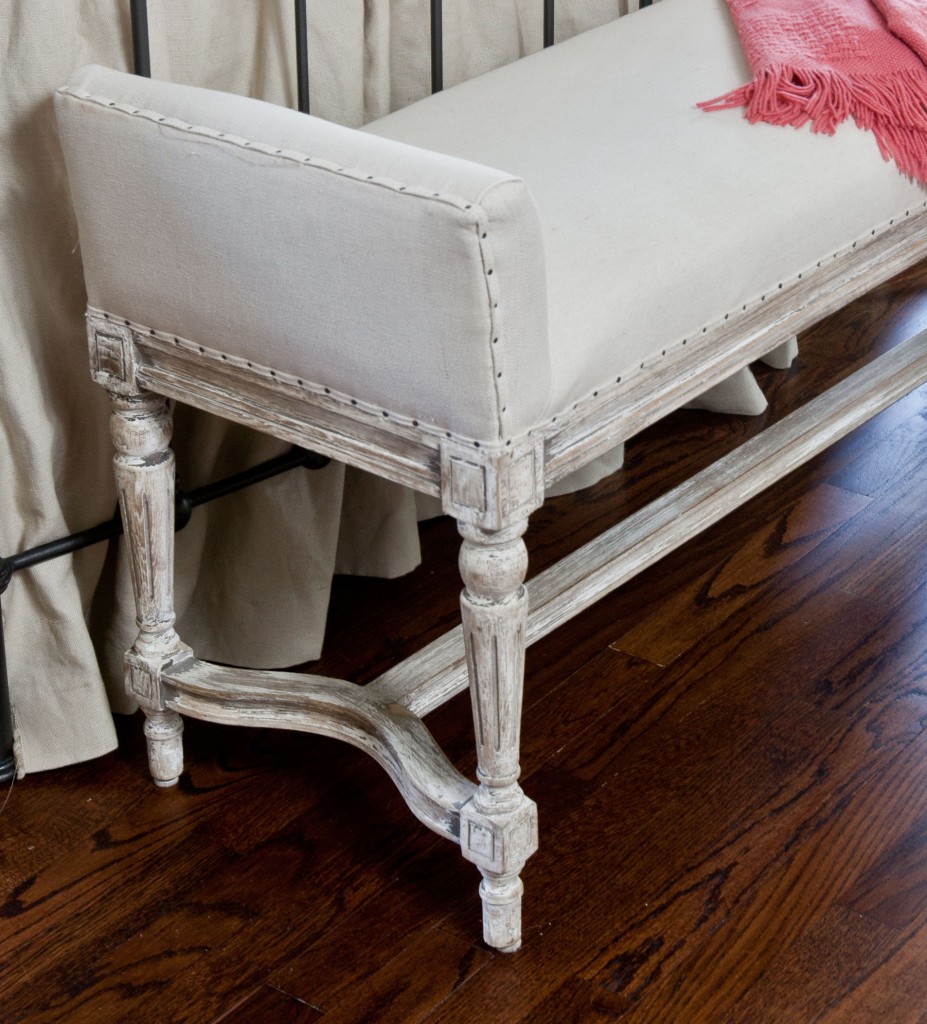 Okay last one. What about this chest?  I found it at an antique store and it was billed as French. But I think it might be Swedish. It's an antique and was already painted gray. The paint is very old.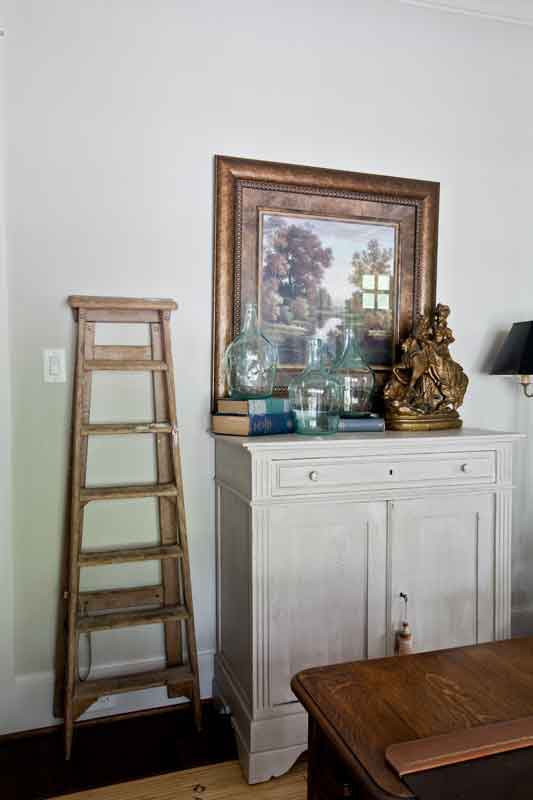 Gustavian furniture is my new obsession. Can you tell?