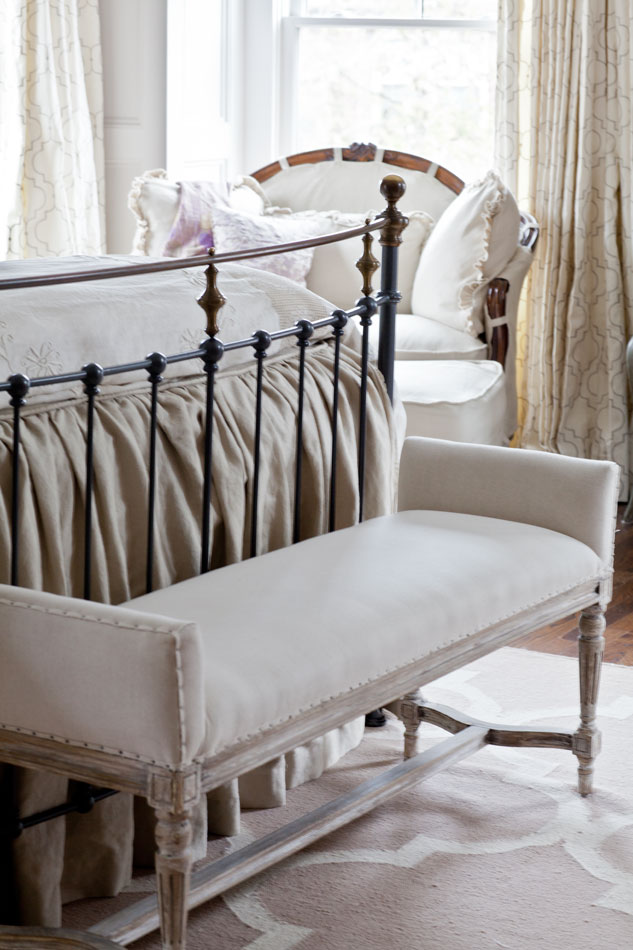 Sometimes I think a change to a room will have a big effect and then. it fizzles, while other times I completely underestimate the impact a change will have. This was a 'wow' moment for me. I ordered some curtains for my bedroom. They are fairly simple in pattern, neutral and classic. I think we sometimes think that you have to have a big splashy print to impact a room in a big way, but that is simply not true. Neutral and subdued can also make a big impact.
The curtains are an off-white with a gray Moroccan key pattern.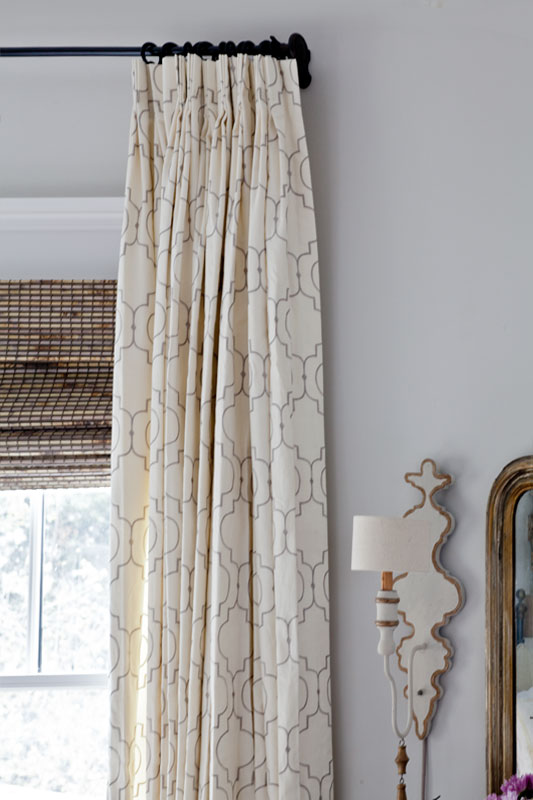 Here is a before photo.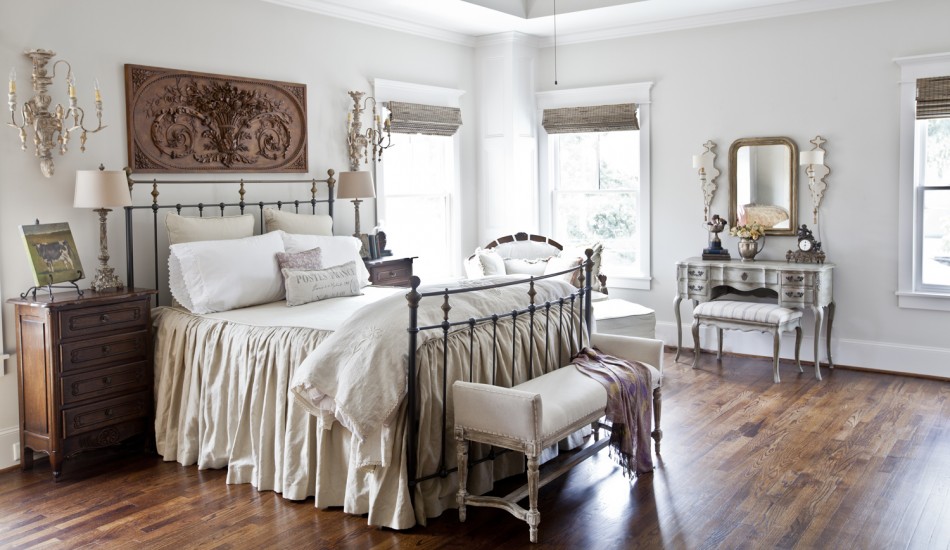 And here is an after photo.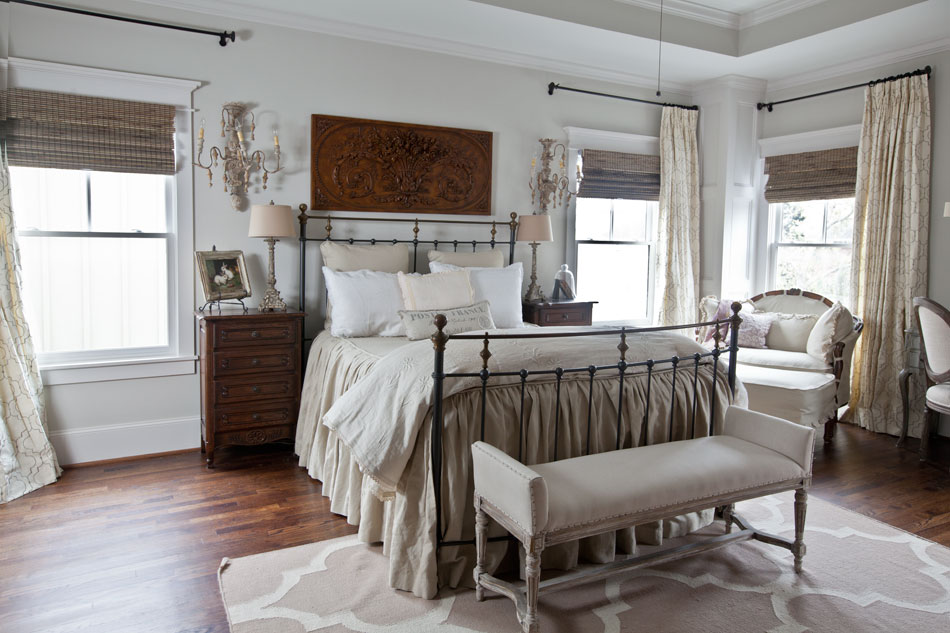 Here is another photo.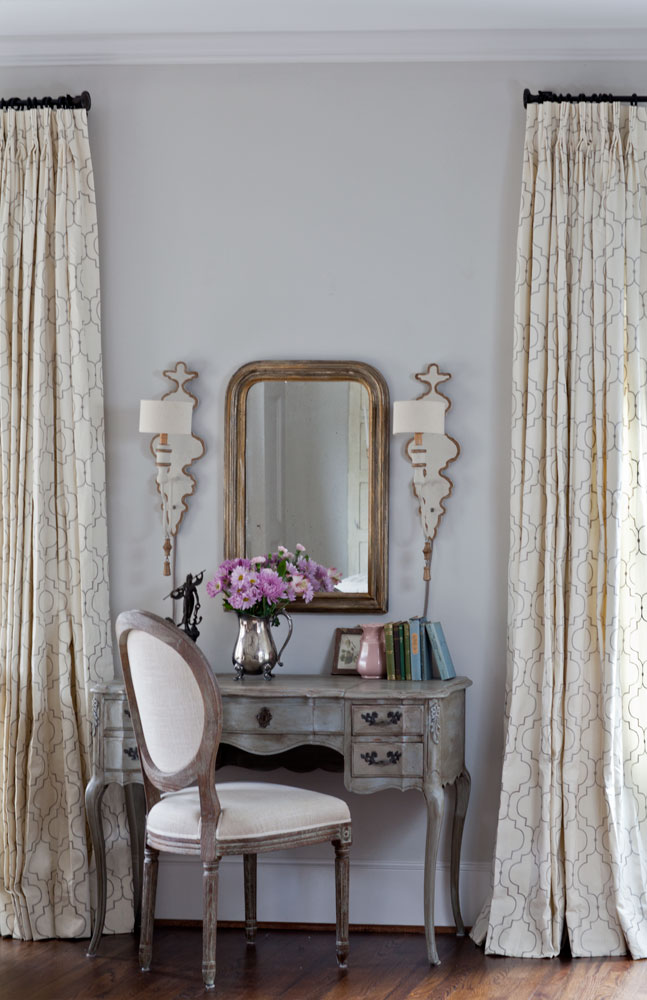 So yes I am suggesting that you can add instant elegance and warmth to a room using curtains. The trick is finding the right kind for the room. I wanted to show you that even neutral fabrics can really add to a room. Of course you can add elegance and warmth using curtains with color as well.
What makes these work for this room? The color and tone coordinate with what is in the room. The curtains are hung close to the ceiling. The pleats give the curtains a more tailored and formal look which works in this room.
I like to hang the curtains as high as I can. I also try to hang them so that they don't actually cover the window. The rod extends well past the window on each side. The curtain rods are oil rubbed bronze. I really like the way the fabric works so well with the natural shades.
I think the trick is to find the right fabric for the curtains. Of course you can take your cues from the other fabrics in the room. The more color and patterns in the room, the more difficult the selection can become.  I do like color on the curtains if it makes sense for the room.
If you want more information about how to purchase these curtains, I am including a link here. These curtains were provided by Bali Blinds.
Fore more info about these curtains, click here. >>BALI BLINDS