This post is sponsored by LAURA ASHLEY.
Pillows are an excellent way to change things up without a big expense. Usually you don't need a new chair or sofa, you just need a new pillow or throw to change up your look. Just store your off-season pillows in the closet and rotate pillows as the seasons change.
Check the Decorating Tips and Tricks Episode on Pillows!


I have been buying Laura Ashley products for a long time. Did you have any Laura Ashley fabrics way back when? Well the patterns are all updated now for a very current look. The thing Laura Ashley kept in their patterns is a sense of charm and warmth.
Did you know that LAURA ASHLEY has a blog? They are featuring my photos HERE.
This pillow is one of my favorites for spring. I love all of that gorgeous embroidery. It's so delicate and beautiful. It's harder and harder to find pillows with this kind of detail. I love this wisteria pattern in the duck egg blue. This pillow is perfect for spring, but you could use it all year round too. I have links to all of the products shown at the end of the post.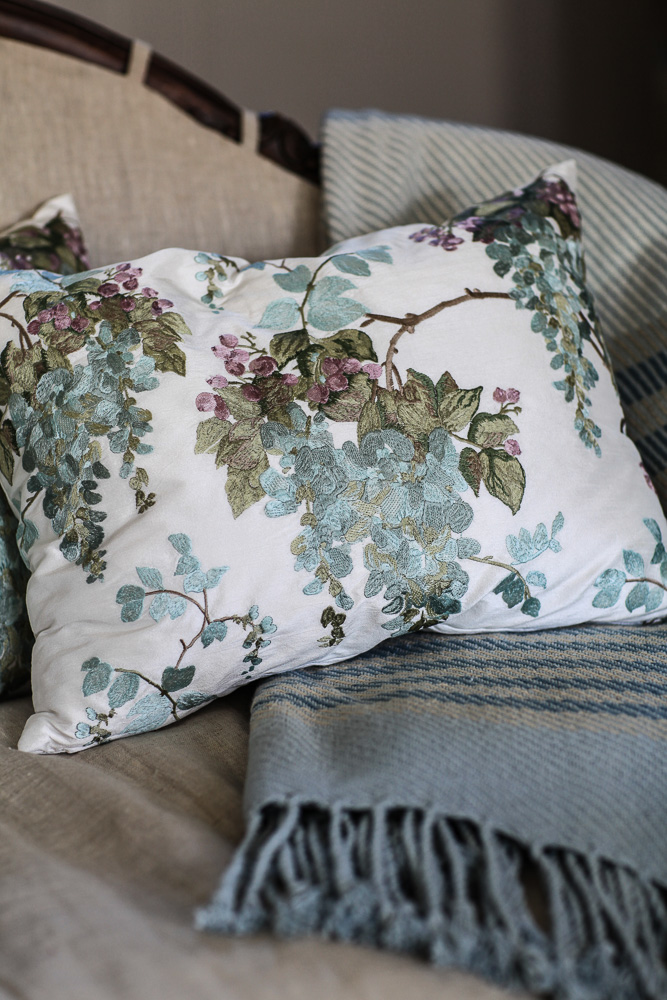 It goes so well with my linens and grainsack fabrics. It's fun mixing lots of blues together.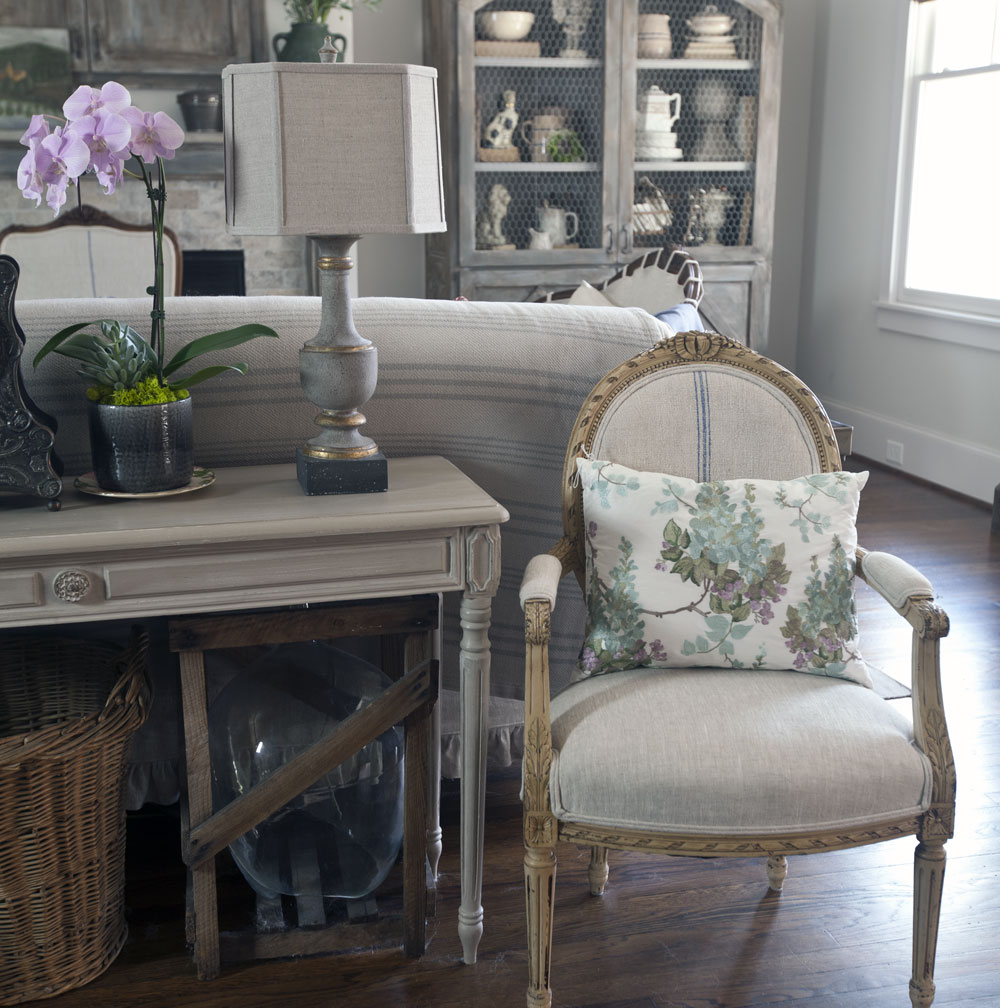 Here's the view into my living room from the kitchen. I love the way the pillows welcome you to come sit. The soft colors work beautifully in a neutral room. Pillows do that, don't you think? They invite you to come sit down and linger.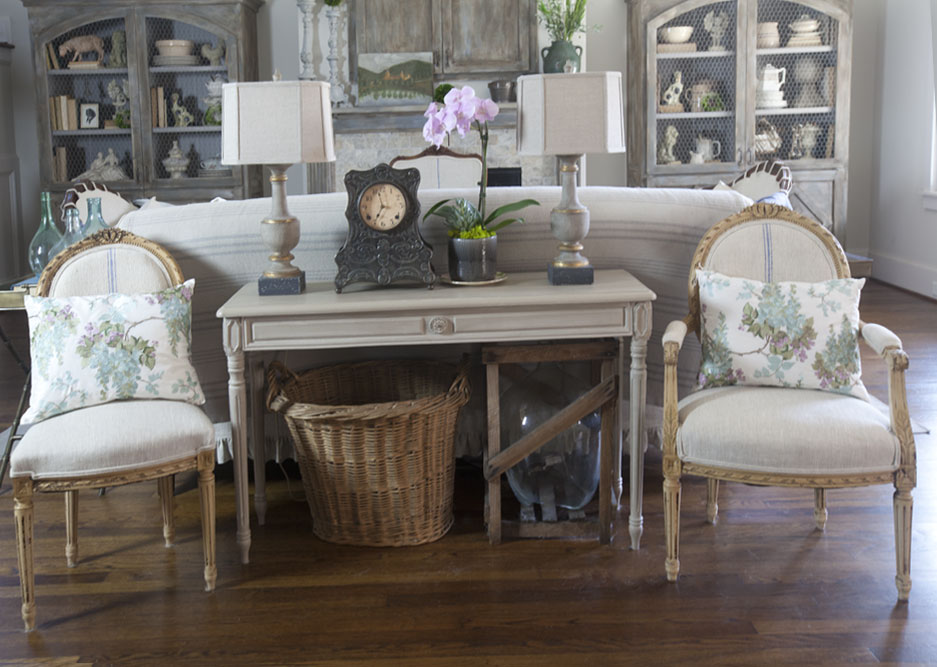 Upstairs in my bedroom, I've got another Laura Ashley embroidered pillow and a textured blue throw. I love to change out my pillows as the season change. Here I'm transitioning from winter to spring.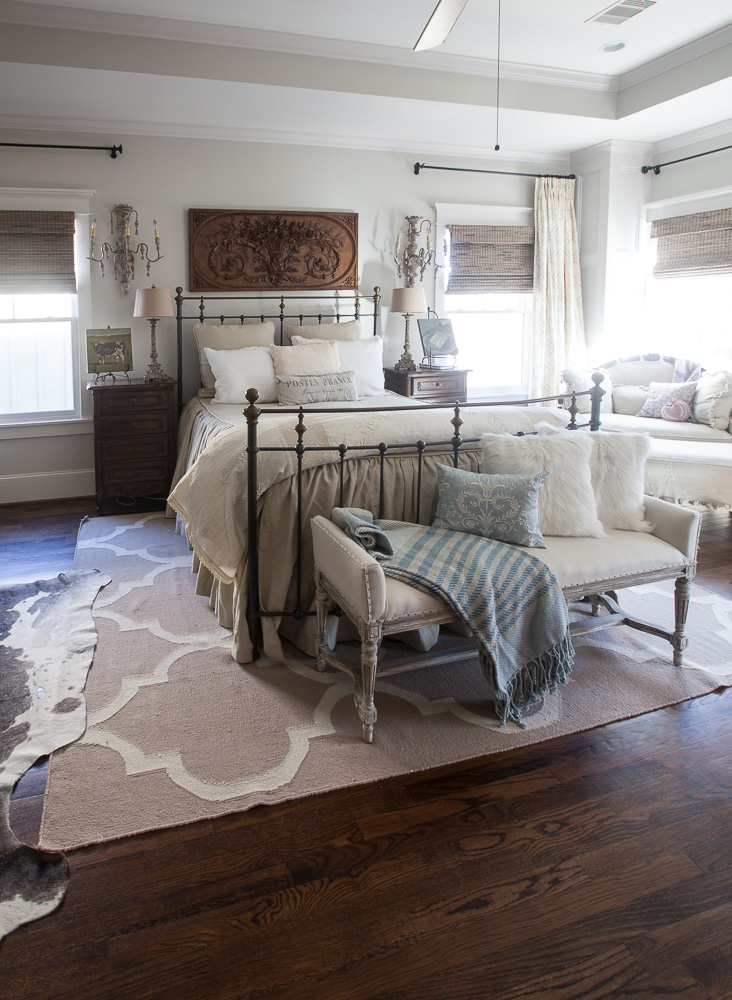 The blue pillow is so elegant with it's soft blue and gray color. The throw works beautifully with the blue pillow.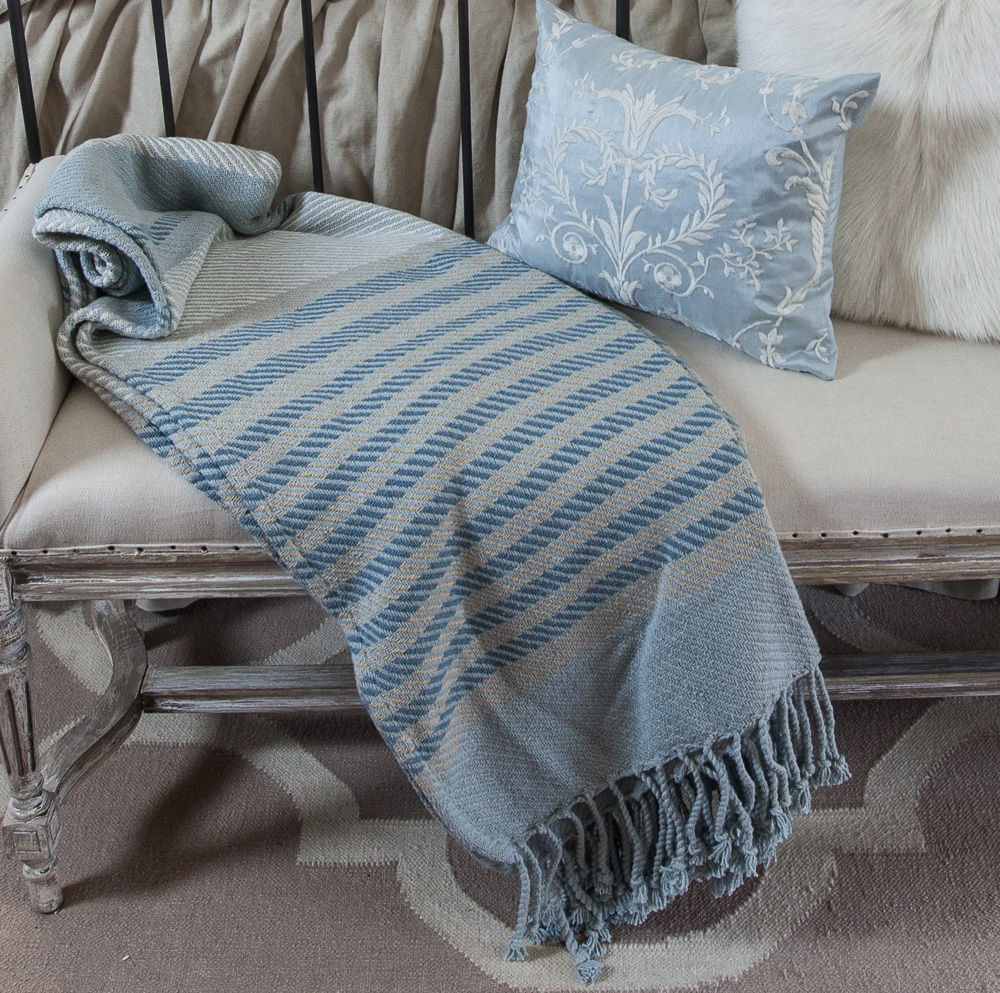 This is what I call quiet elegance. It doesn't shout at you, but yet, the pillow is classic and upscale. I really tried to zoom in on the pillow, so you could see the details.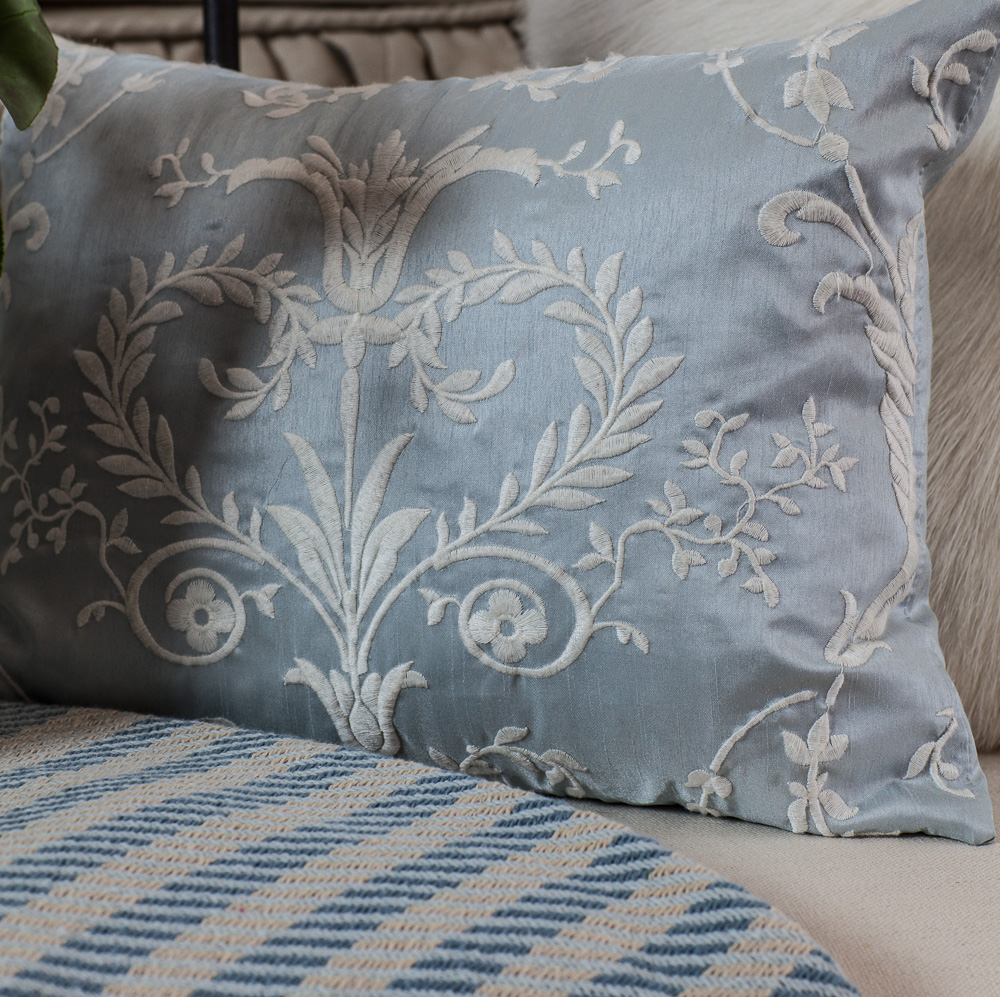 I'm also crazy about these blue and white round pillows, and the matching blue and white throw.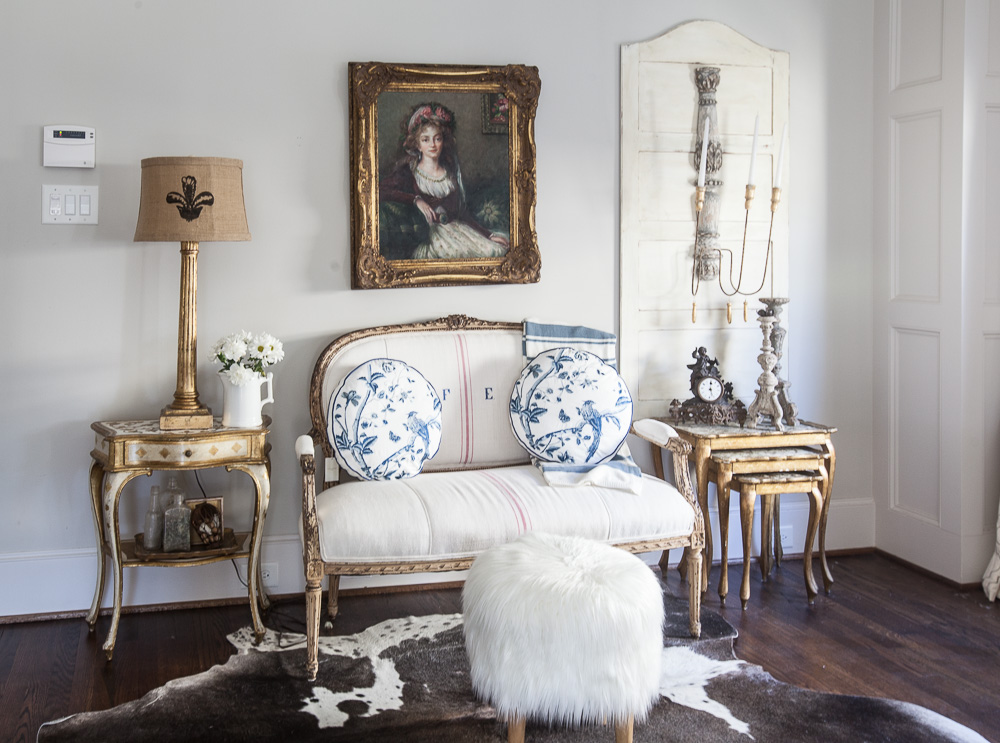 These pillows are also embroidered. Are you sensing a pattern?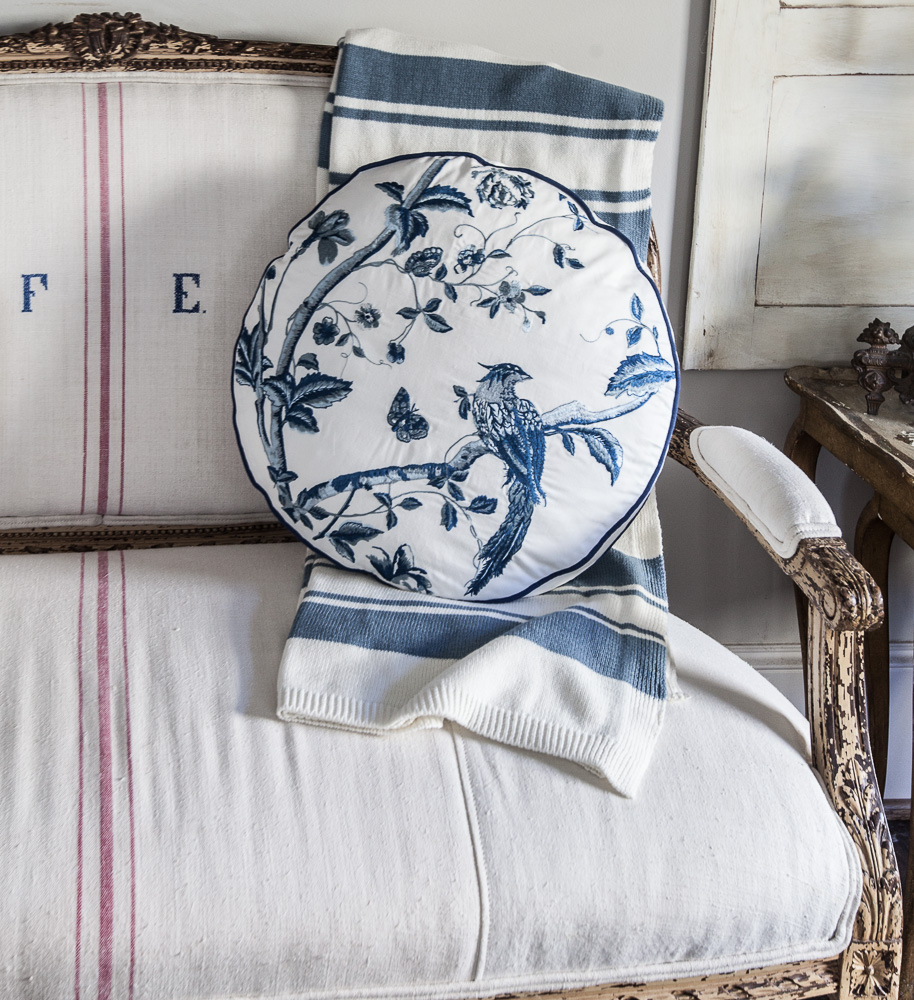 There are several shades of blue embroidery floss used in the design.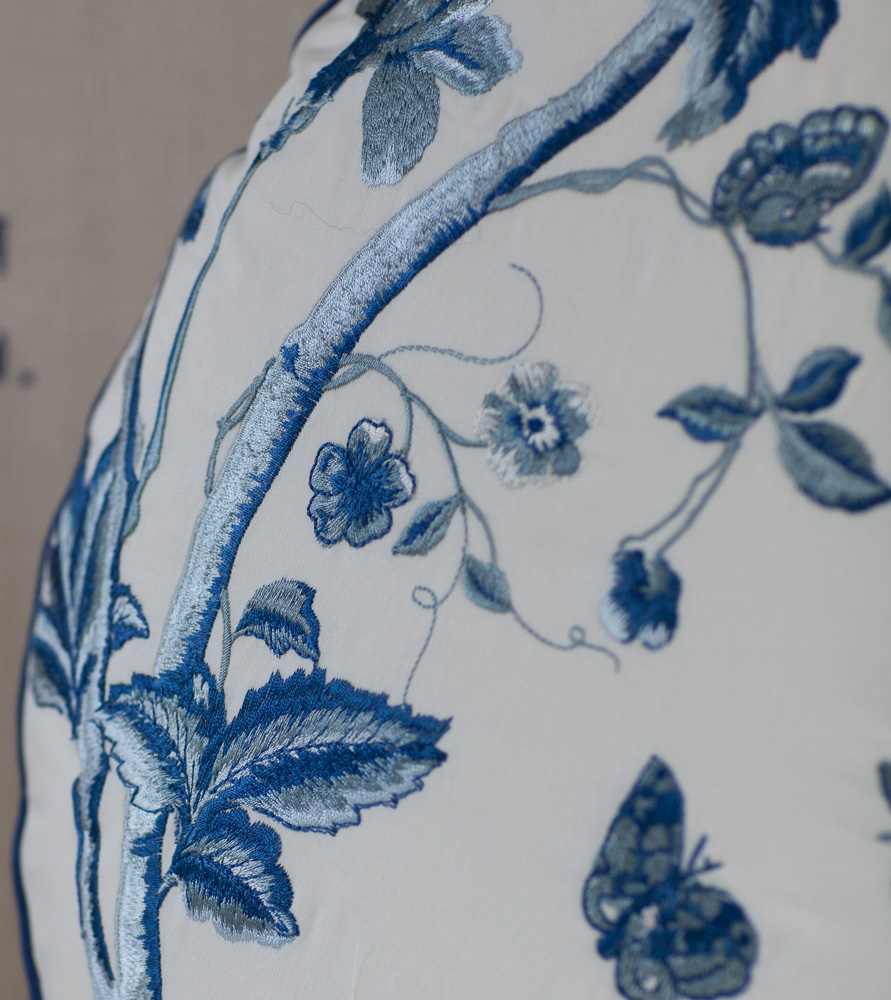 Products links
WISTERIA PILLOW IN DUCK EGG BLUE
ROUND BLUE AND WHITE BIRD PILLOW
JOSETTE PILLOW (The link goes to a gray version of the pillow. I couldn't find the blue one on the site.)
GRAY AND BLUE STRIPE BLUE THROW