Charred Wood Tabletop 
This is such a fun project, no really! This post is sponsored by Home Depot, all opinions are my own. Learn how to make a charred wood tabletop for your own table.
We love hanging out on our porch, and it's so wonderful to have a table top that holds up to the weather and looks gorgeous. Here's a look at the finished product after we finished the job. I was so excited to have the charred wood tabletop for our porch. The old tabletop was not holding up to the elements.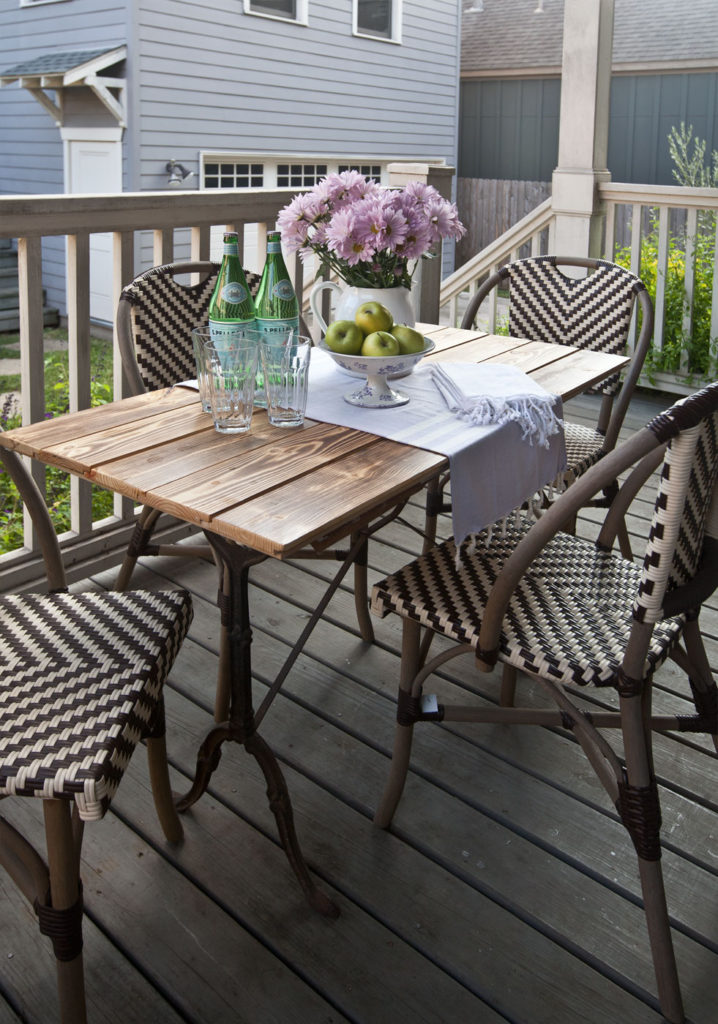 Below you can see that the fancy crackle finish I used was not doing so well outdoors exposed to moisture. It had peeled away in places. It was time for a change.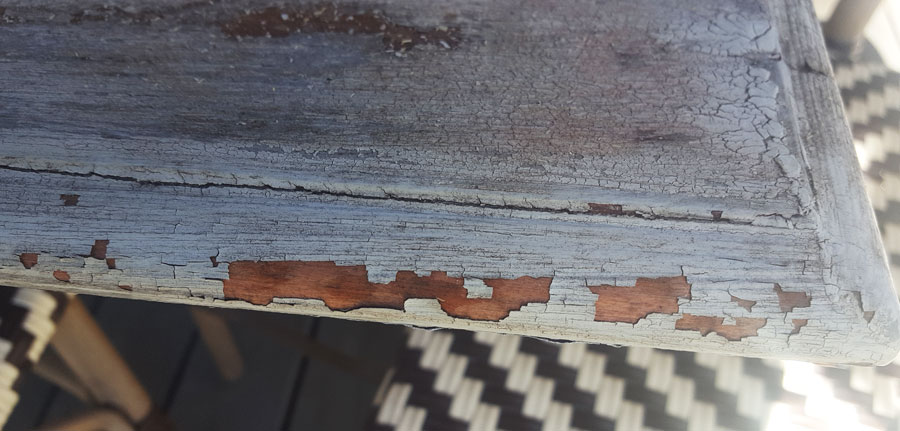 I've very pleased with how the project turned out. I don't use our power tools very often, so I don't do anything that's too complicated. This was so simple. For complete instructions, click on the full tutorial on the HOME DEPOT BLOG, CLICK HERE.
The boards I used are the charred wood boards. I ordered them online from Home Depot, and they came right to my front door.  Free shipping is available for orders over a certain amount.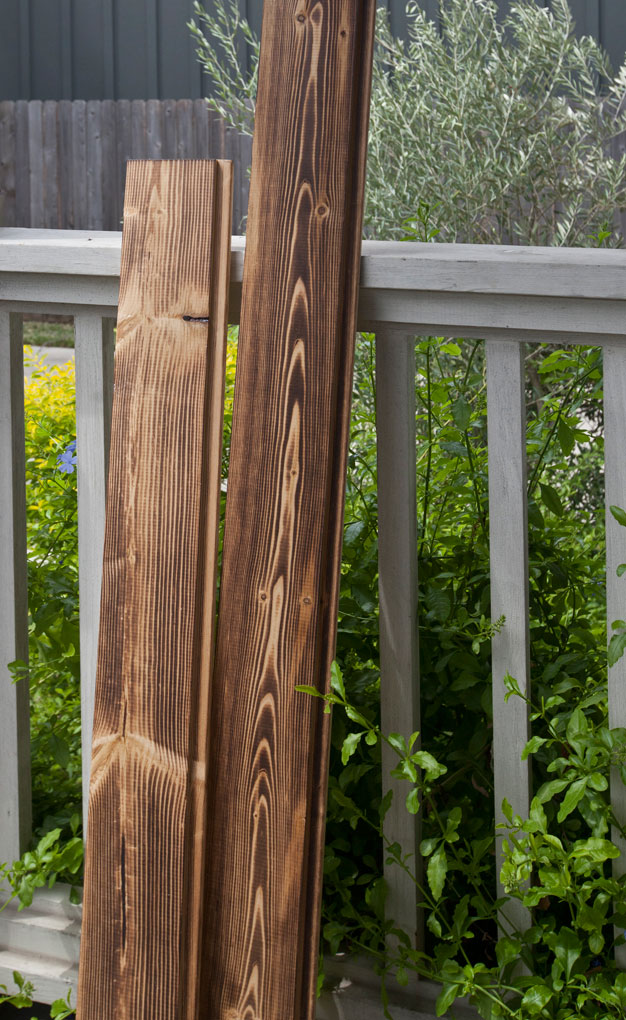 The wood grain is so nice. You can use these boards not just for a table top, but also they can be used like shiplap on your walls. I made the table about a month ago, and it's been on my porch all this time. The top still looks exactly the same, so it's held up well being exposed to the elements on my covered porch.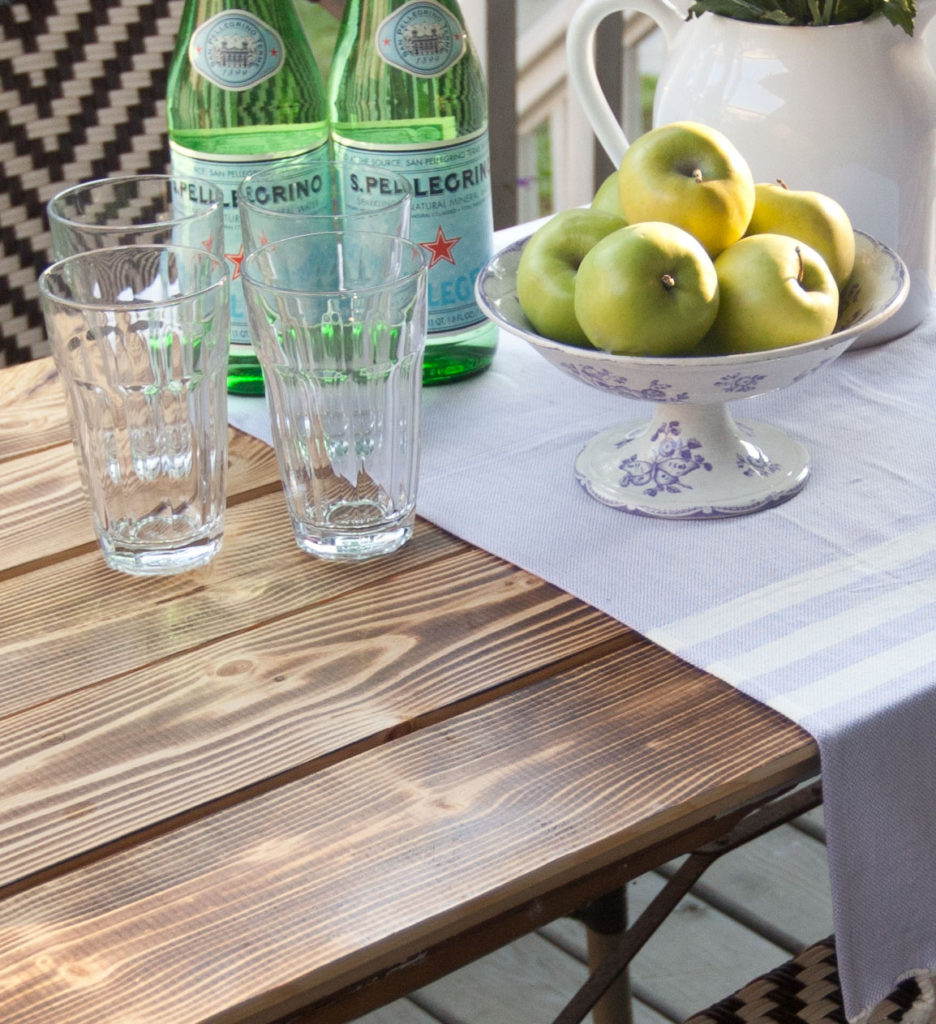 I found all of the supplies I needed for the project at Home Depot. Here's the link again to the tutorial, and it includes a link to the charred boards also. CLICK HERE.
You don't want to miss today's podcast episode –
EPISODE 117 THINGS TO DO NOW FOR CHRISTMAS