I talked about the trends for 2017 HERE a few weeks ago. But today, I am discussing them with Yvonne and Kelly on the podcast. Things got a bit heated when we discussed gray paint, marble and subway tile. Yvonne said they were out, but I disagreed. Kelly just put marble in her kitchen, so I am thinking she also felt marble was still in. I love Yvonne so I don't mind when we disagree. I always enjoy discussing interior decorating with these two. It stretches me to hear their opinions.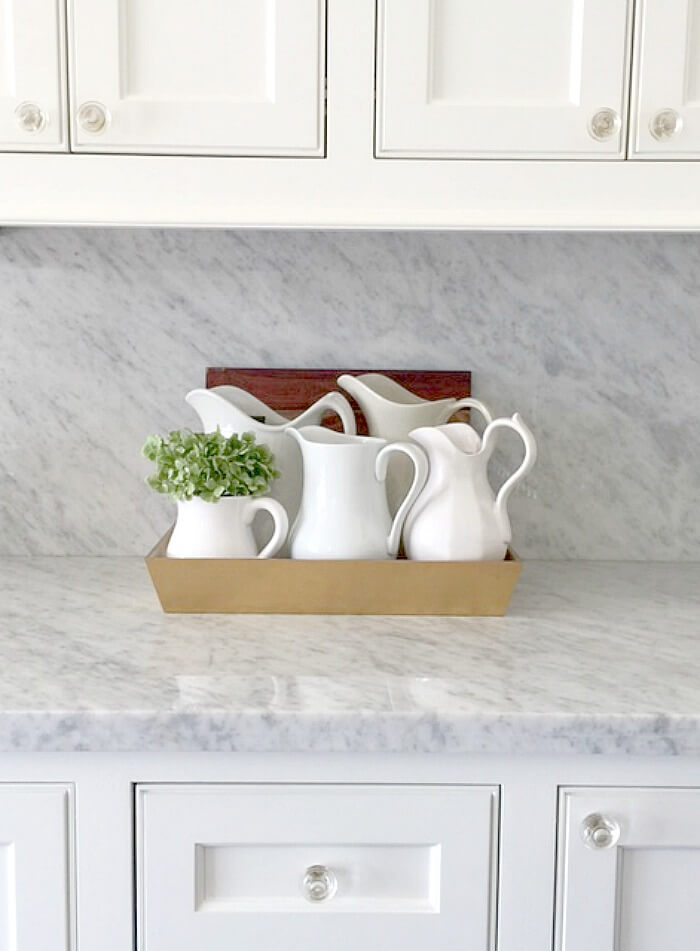 I love this marble countertop from Kelly's house at My Soulful Home. 
One of our sources were saying some things were out. But some said the same things were in. If you find 10 websites that say (for example) marble is out, I can find 10 that say it is in. I think the biggest issue for me is about who the experts are and who gets to decide what is in and out. I think the magazines used to be the ones who said what was in and out. They set the tone, but now, they are not the only ones setting the trends. Now their voice is just one opinion. Now bloggers and instagrammers affect trends as much as the magazines do. So now rather than 10 voices saying what the trends are, there are literally thousands.
Plus consumers are more sophisticated. They are not automatically following every trend just because some expert told them to. Look at the fashion industry, there are so many more choices now. Everyone doesn't dress the same any more.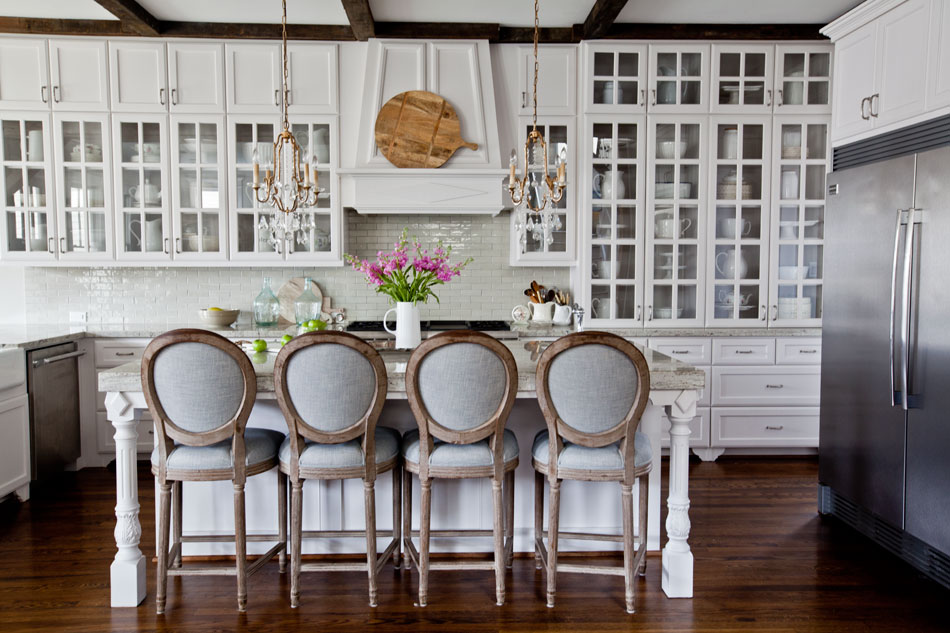 Although some sites are saying the following are out, many said they are still in. I agree these things are still hot. Here's a list of items that are on the 'hot' and 'not' list.
stainless steel appliances
brass
marble
white granite
subway tile
gray paint
neutrals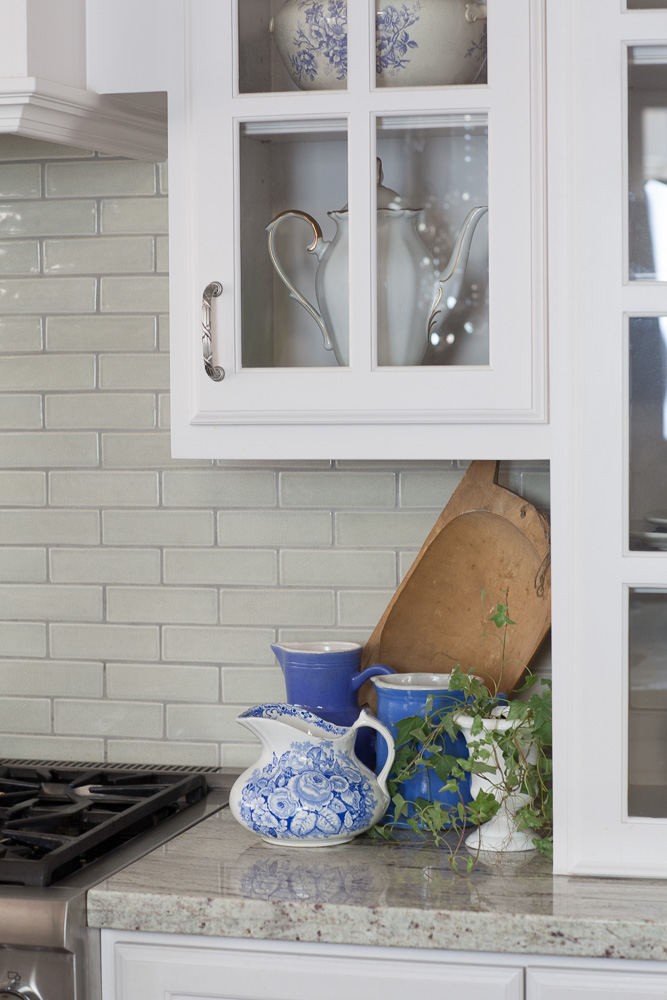 Although we did NOT agree on what was out, I think we did agree on some cool new trends.
Wallpaper including new re-positional wallpaper! Repositional wallpaper (this wallpaper cannot be put over textured walls)
White walls
The color green
The color blue
Mixed metals
butterflies
Maximalism or More is more (anti-minimalism) Check out the Country Living article, CLICK HERE. 
My big take away is do what YOU want. Absorb the trends you love, leave the rest behind. Be aware of the trends, but not controlled by them. So many of the comments you are leaving say the same thing. Bravo!!! Now tomorrow I'm talking about a super cool trend that I am incorporating!
If you want to hear the very lively discussion of what is in and out, be sure to listen below.
If you want to hear Yvonne's take on the trends, CLICK HERE.
The winner from my January giveaway is Debbie Jones in Colorado!!! I heard back from her, so I'll be shipping her prize in a few days!!!! Yes there is a winner every giveaway. If I can't reach the winner, I always choose another winner. Congrats Debbie!
Leave a comment on this post and you'll be entered to win.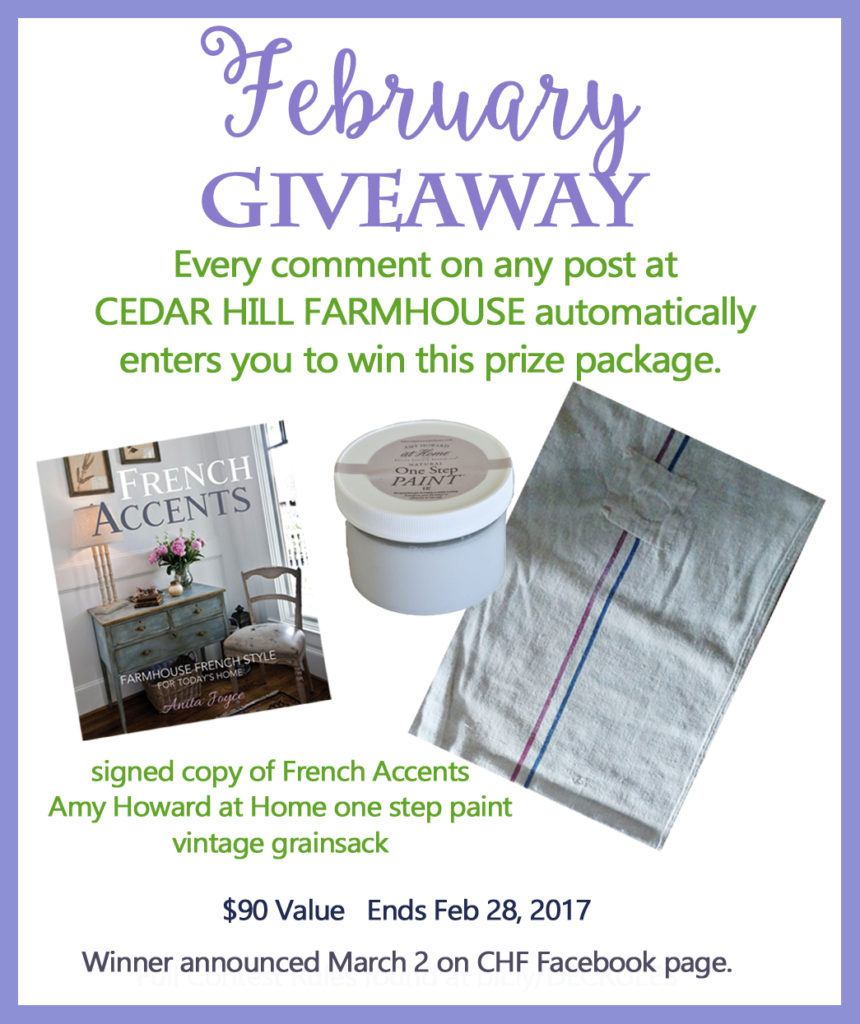 (I am being compensated for this event.)
If you are going to be in Houston on Saturday   CLICK HERE FOR INFO., come join me at the Heights World Market for a fun Valentine's Day Craft.
You can subscribe to our podcast in itunes here.
Subscribing means you'll never miss an episode.  Rating & reviewing let's know how we are doing.  If you do subscribe, rate & review as a thank you we'll enter you to win a signed copy of my book, French Accents. Email and let us know you did & we'll enter you in the giveaway.