I've been reading a lot about the trends for the coming year. The thing is, there's a lot of conflicting information out there.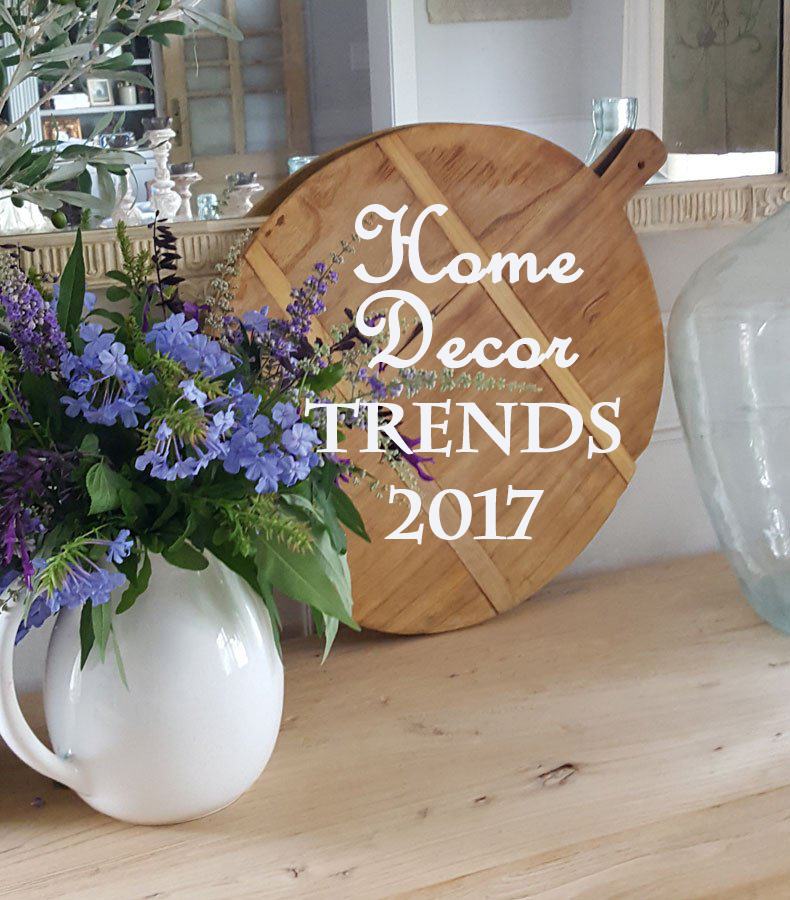 So I thought we could discuss some of the trends and see what you think too.
Gray
Gray is it out or in? One magazine said 'out' and one said 'in'. Personally I don't think it's going anywhere. The harsh gray may be on it's way out, but the softer gray is now firmly established as a neutral, so really think it is going to stay. My walls are a very soft and warm gray (Agreeable Gray by Sherwin Williams and I think this color will continue to be super popular.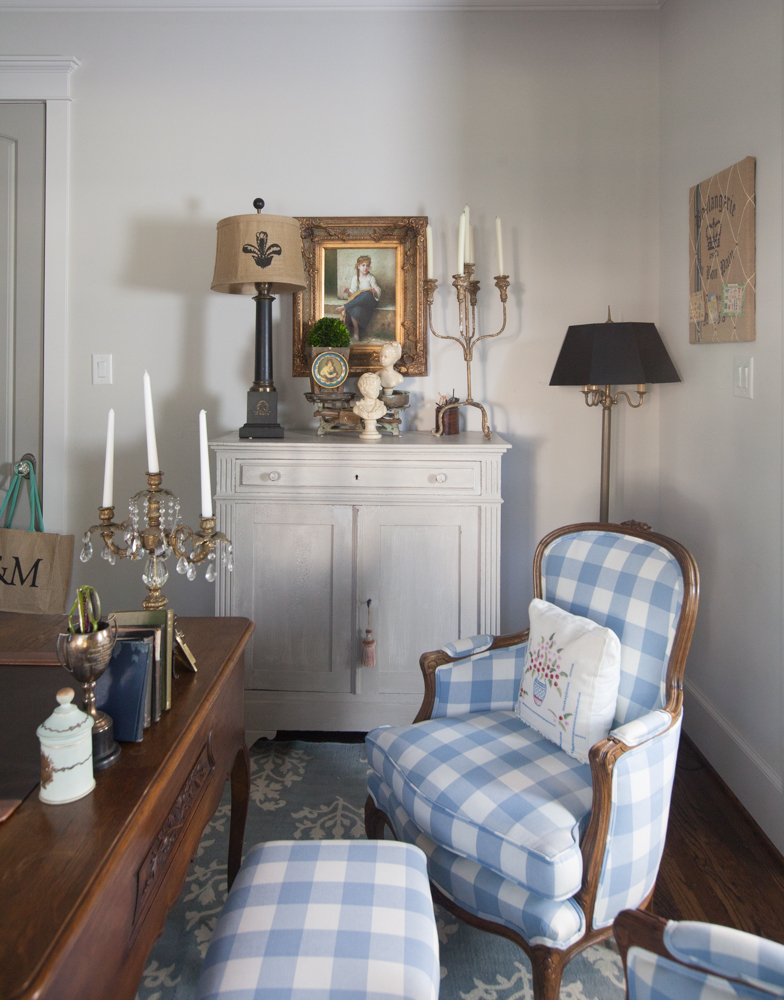 White walls
Either you love them or you hate them. They look a lot like primer painted walls, but then they are also remarkably refreshing. We did white walls in the mountains and it looks so clean. This trend is heating up and I believe it will continue to be strong in 2017.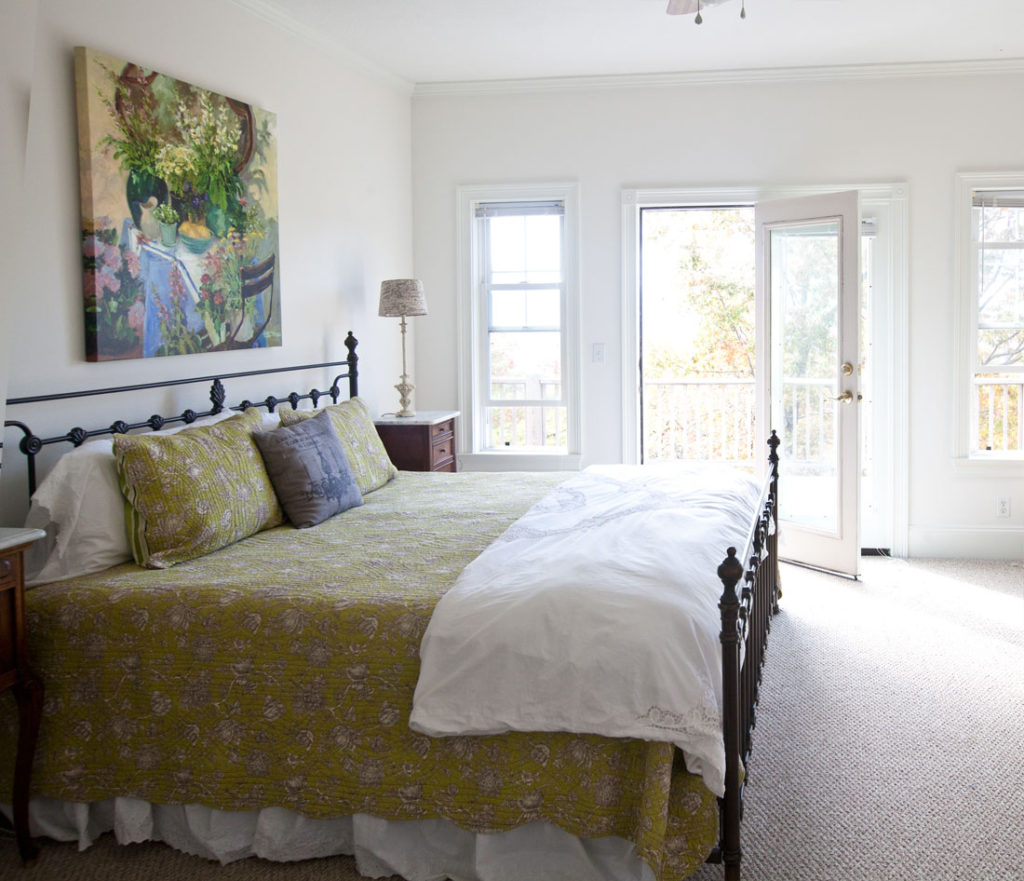 Neutrals
I hear they will be hot again this year. Neutral colors come and go in the trends, but are always in style.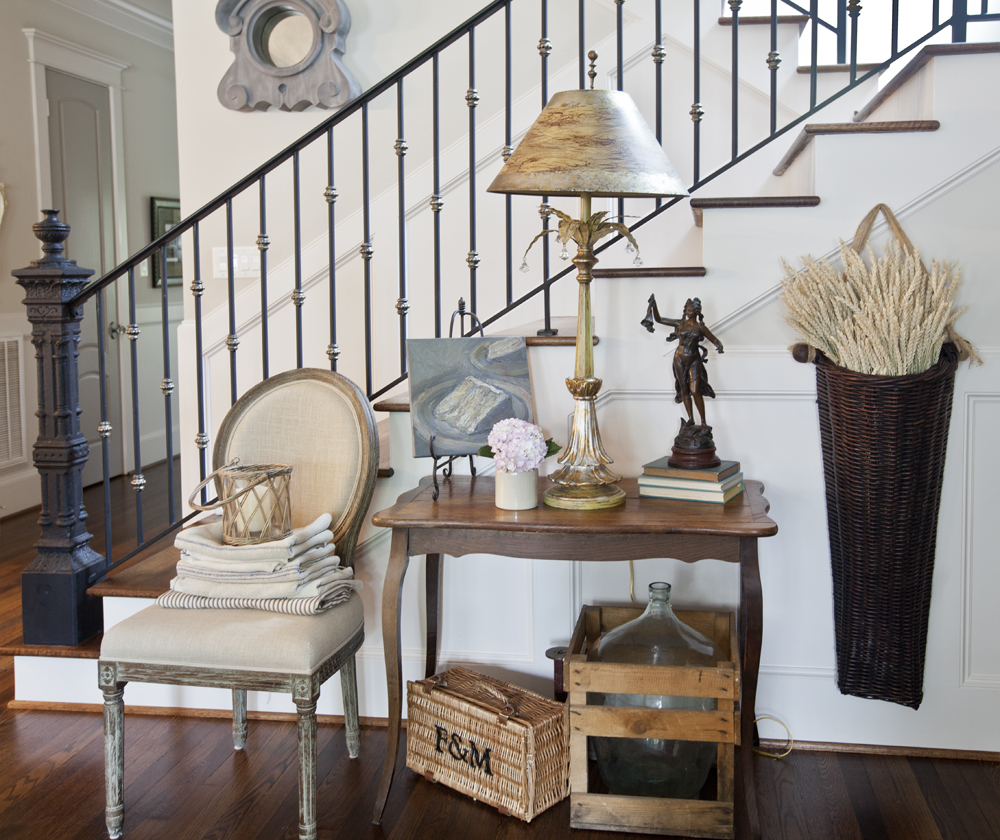 Furry Pillows
Fury pillows and rugs are in too. Texture, texture, texture is so popular today.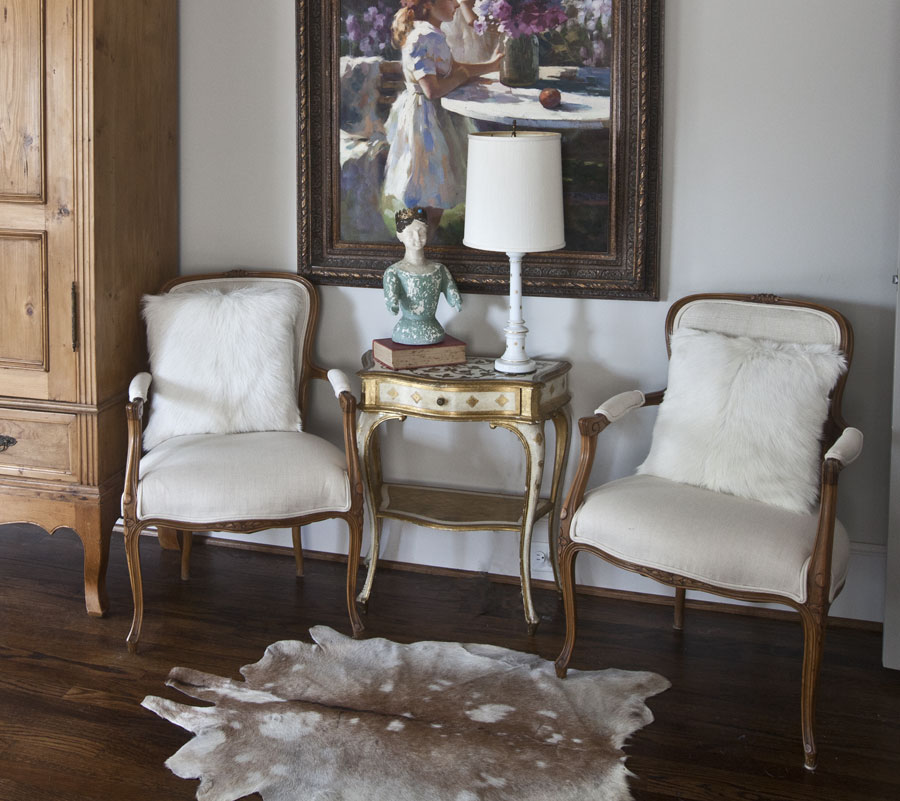 Marble 
It's the look that is in, whether it is real or faux.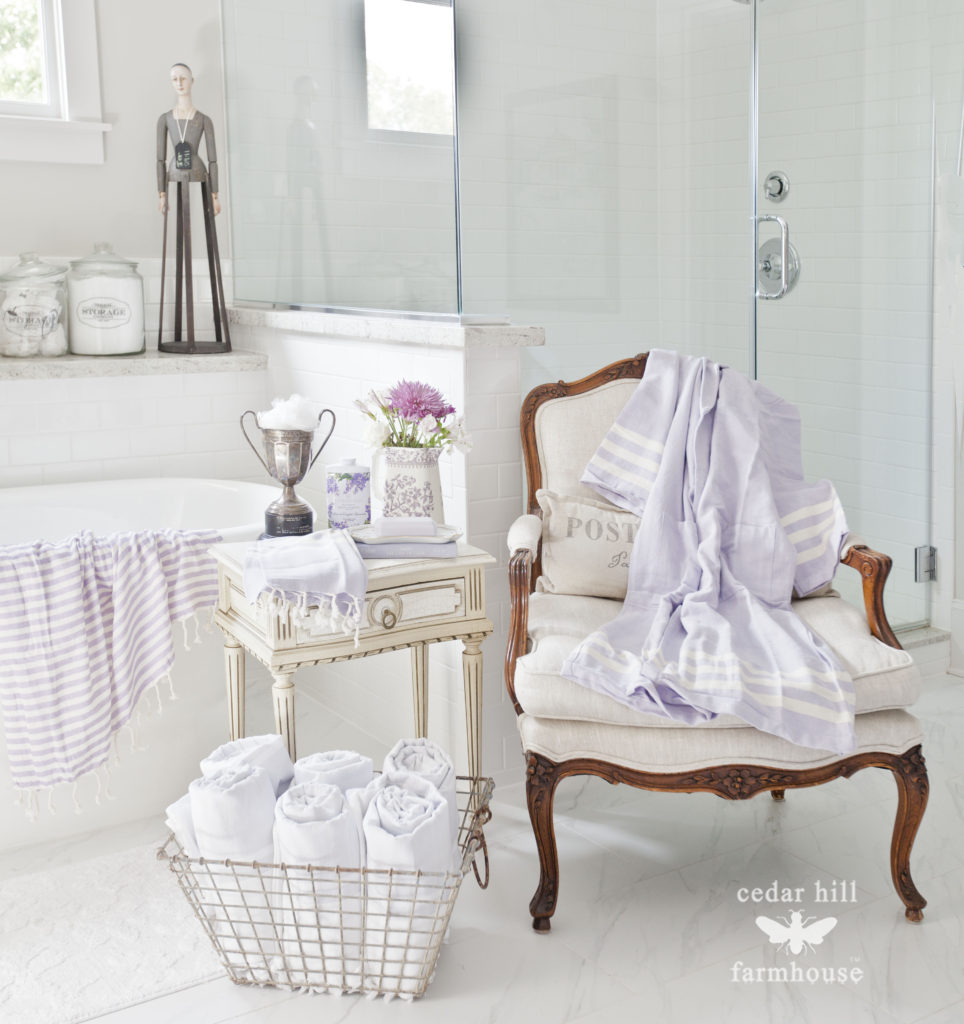 Farmhouse Style
This is, of course, the Fixer Upper effect. Farmhouse style is still all the rage this year.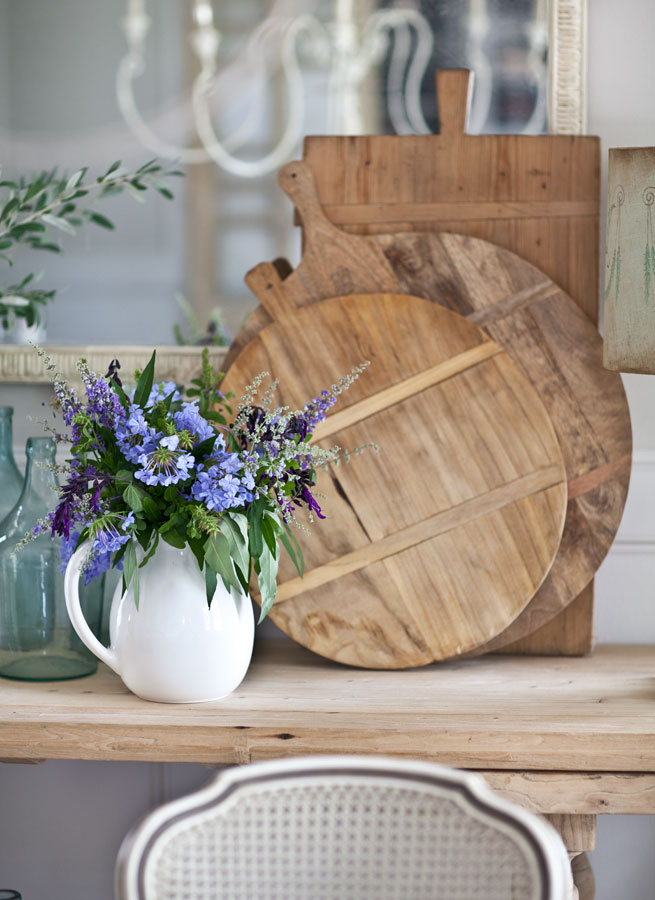 Some other things that are going to be on trend this year include Wallpaper, mixed metals, cerused wood,  and brass.  Cerused wood (in case you haven't heard of it) is wood that has white liming wax pushed into the grain, then wiped off.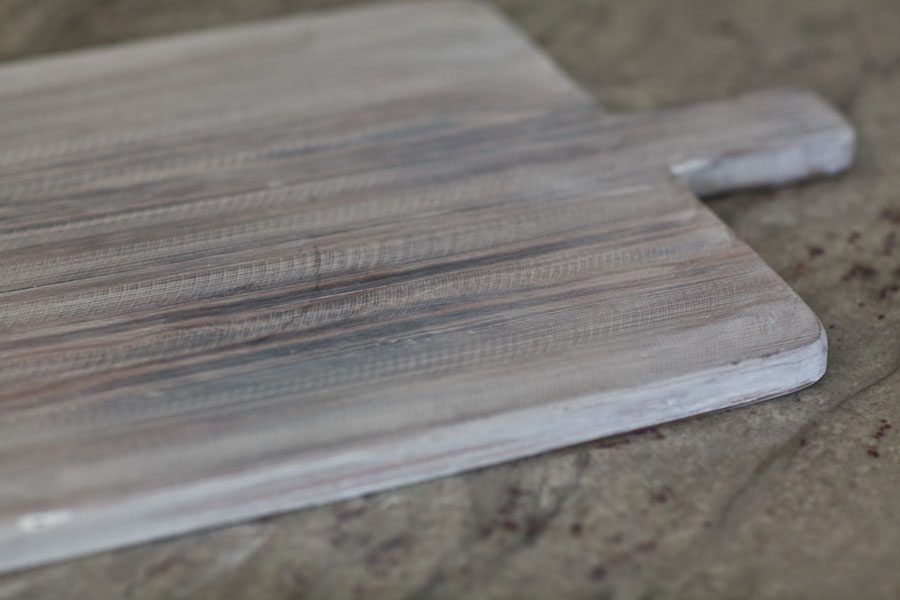 What's out?
Ikat, Chevron, and Oversized furniture
Now having said all that, here's my take. Google 'home decor trends for 2017′ and you are going to see a lot of articles. But there are so many contradictions, it's ridiculous. I saw that subway tile was out one one site, but another site said it was in. One site said marble was out, while another said it was in. The same with gray and jewel tones.
Are you getting the point? No one knows for sure what will take off and what will die on the vine. We are all guessing. I personally think the days of a few designers dictating the trends is long gone. These days, anything goes in many aspects.  Anyone with a big following on Instagram can influence trends without any design degree or even a blog. The times they are a changin'.
So if you like something that is on the 'out' list, if you want it, go for it. Someone, somewhere probably has pronounced it is 'in'. And even if they didn't, who cares?
Don't forget the new giveaway. Just leave a comment to enter!