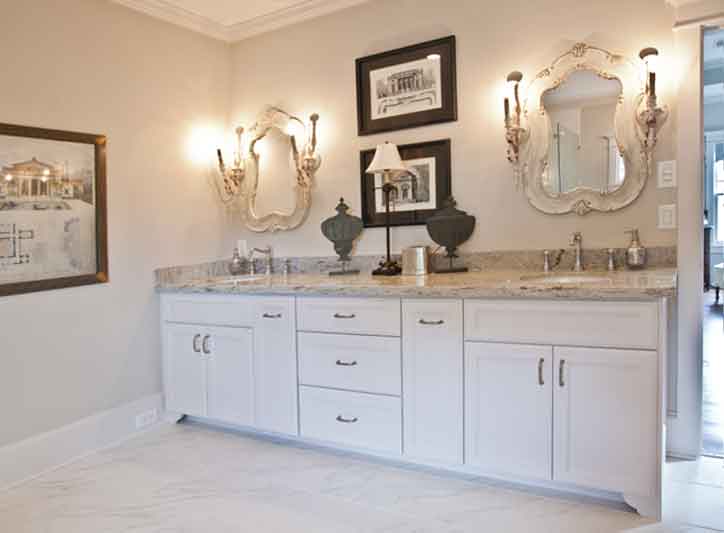 I've mentioned that my bathroom is hiding a secret.  The girls' bathroom also has the same 'secret.'  A lot of you have guessed the secret, but I'm going to show it to you today.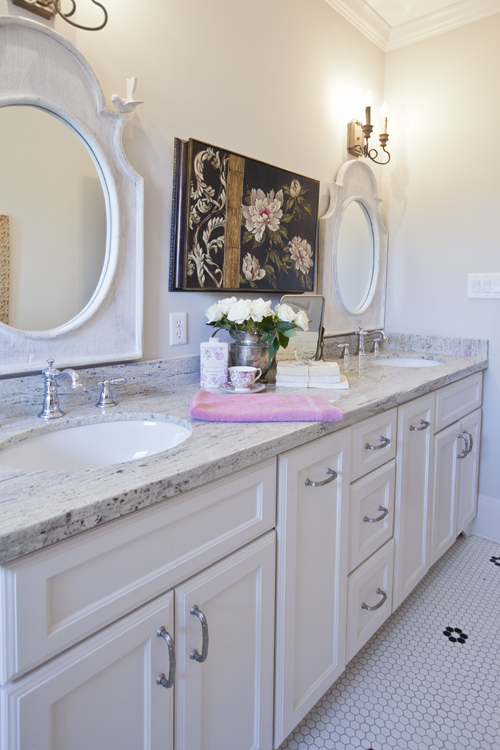 One of the things that I don't like is seeing electrical cords and modern devices.  And so I asked my builder to add these pull out drawers that have built-in electrical outlets.  I love the idea of hidden electrical outlets in the bathroom.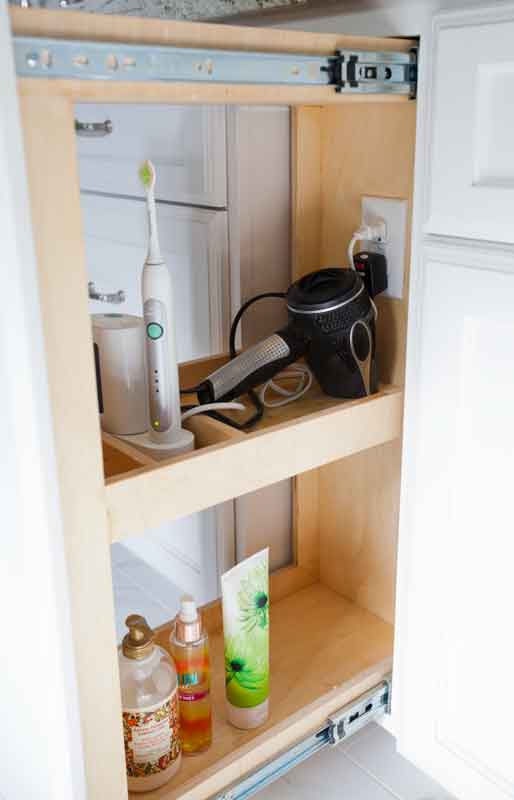 We can keep our hair dryers and electrical toothbrushes plugged in, but out of sight.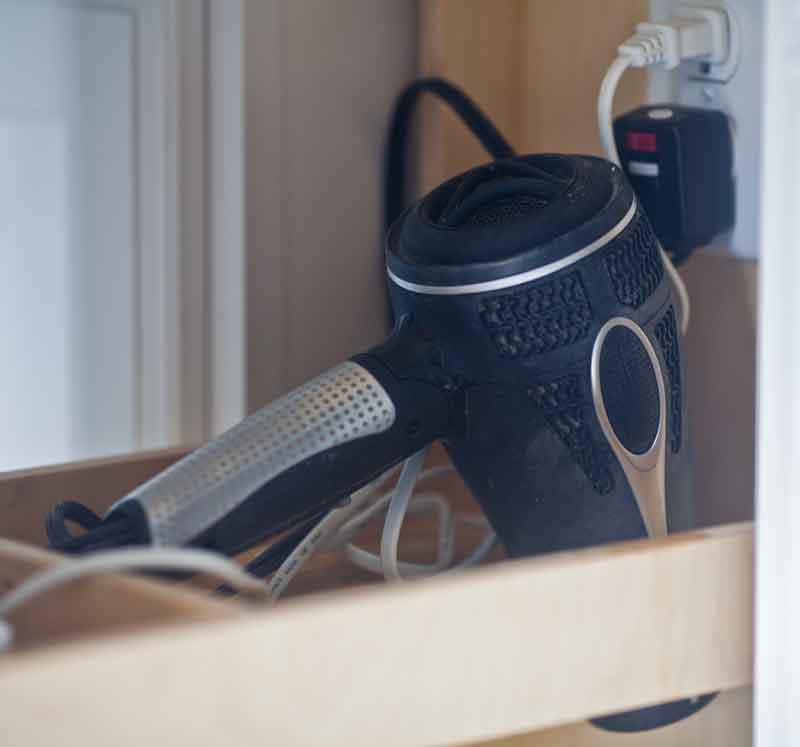 They cut a hole in the drawer for the hair dryer to sit in, and a little divider to keep the toothbrush from falling over.  This isn't something pretty to look at, but it does its job, and keeps unsightly things out of sight.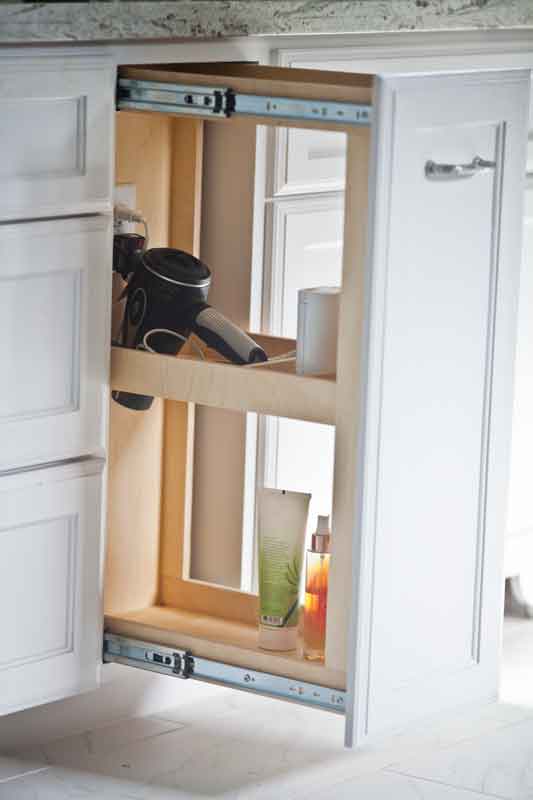 You could also add a little cabinet on the wall to hold your tooth brush.
If you think you might be building a house in the future, I suggest you keep a list of things that you want in in that house. Then when the time comes, you'll be ahead of the game, rather than scrambling around trying to figure out what you want,  while your builder is tapping his foot.  Just something to think about. 🙂