I spent last week in London, and it was wonderful. This was my first trip to London, and wow did it impress. We stayed at Aragon House, which is on the location of Catherine of Aragon's dower house. This was where she lived after her first husband, Prince Arthur, died, but before she married her second husband King Henry VIII. This isn't the same building she lived in, but it's on the same location. I just love all of the history here.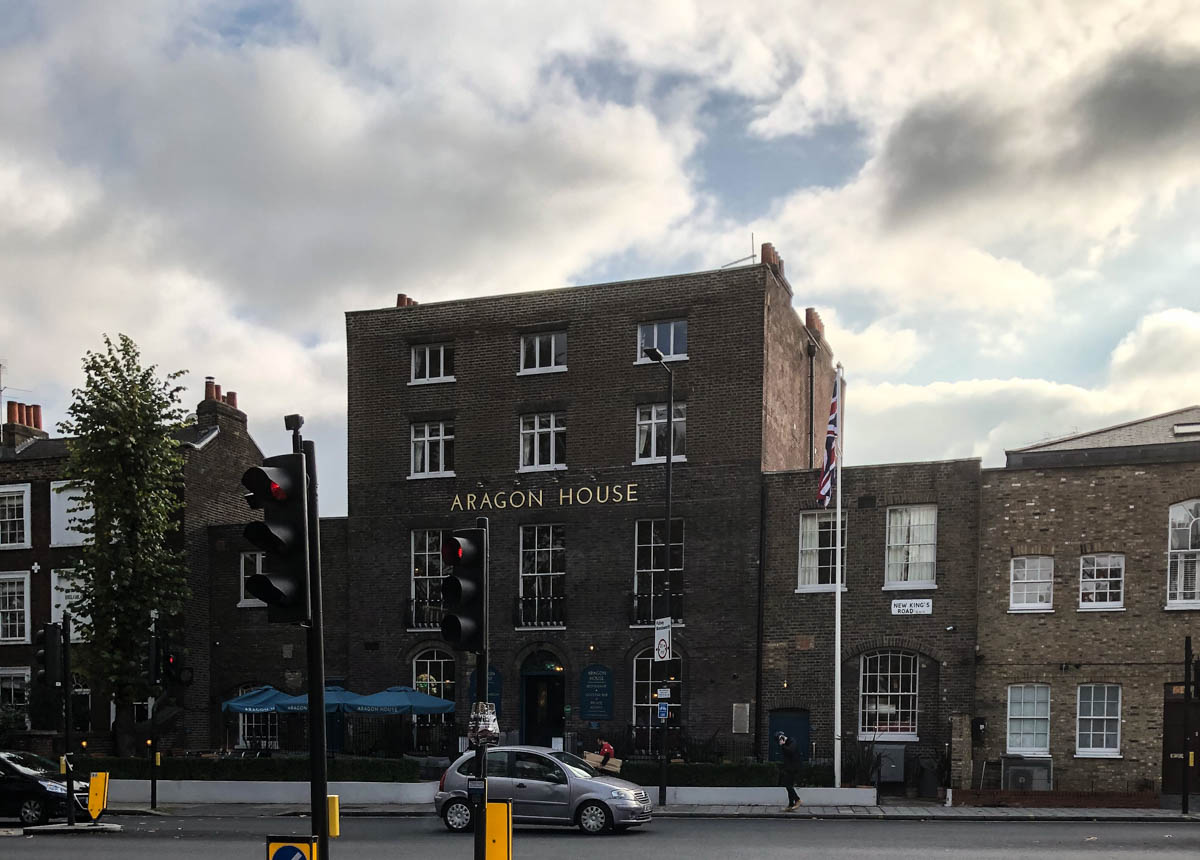 This was such a wonderful neighborhood in London with lots of green spaces, so it felt a lot like an English Village, rather than an inner London neighborhood. We were just a short tube or bus ride to all of the fabulous places.
This was my car in London! Well, not really, but I did enjoy spotting such a charming car. I was so happy I didn't have a car there, but if I did, I would want one exactly like this one. Using the tube and the buses was definitely the way to go. I actually prefered the bus to the tube, even though it was slower, because you could see the city as you traveled. Sit up top for the best views.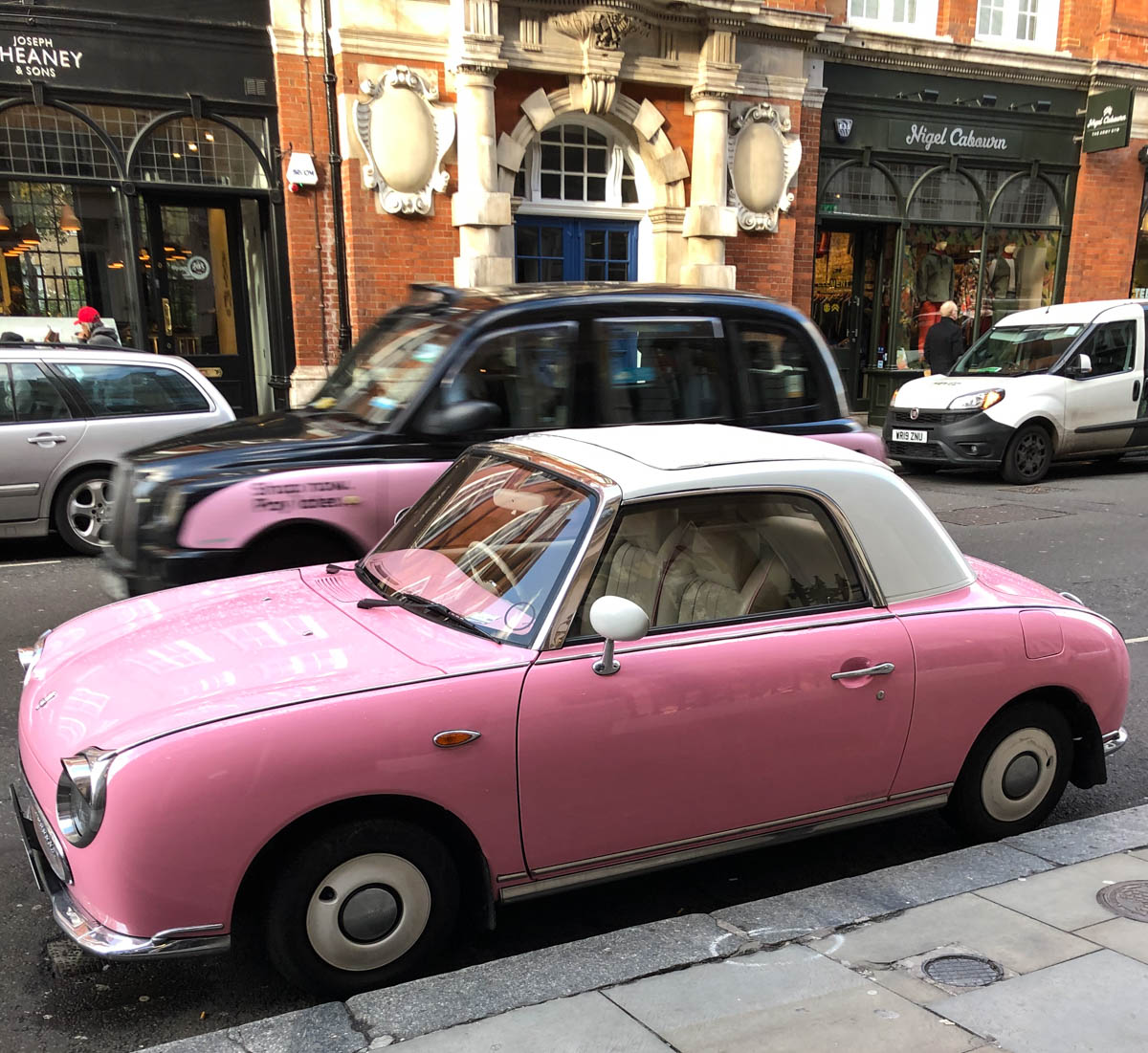 I love tea, so I did my own 'tea tour of London'. Today I was featuring my visit to Harrods. Just look at the goodies I found at Harrods. This was my first time to visit, so my first impression was 'Wow, this place is massive.' It's covers 5 acres of ground with seven floors, and 330 departments. It's the largest department store in Europe with over a million square feet of space. It even has its own postal code, SW1X7XL (with an emphasis on the XL or extra large.)
Harrods was established in 1849 by Charles Henry Harrod near the Crystal Palace. At that time, it mainly sold tea and groceries. In 1851 it moved to the current location on Brompton Road. By 1880, it was a growing department store catering to wealthy customers. 1881 was a tragic year for Harrods, when the building burned to the ground. A bigger, better Harrods was built in 1901, which is the current building.
In 1898 (before the fire) Harrods debuted a moving staircase or escalator that frightened a lot of customers. To revive them, the staff offered brandy, which I suspect was a big success.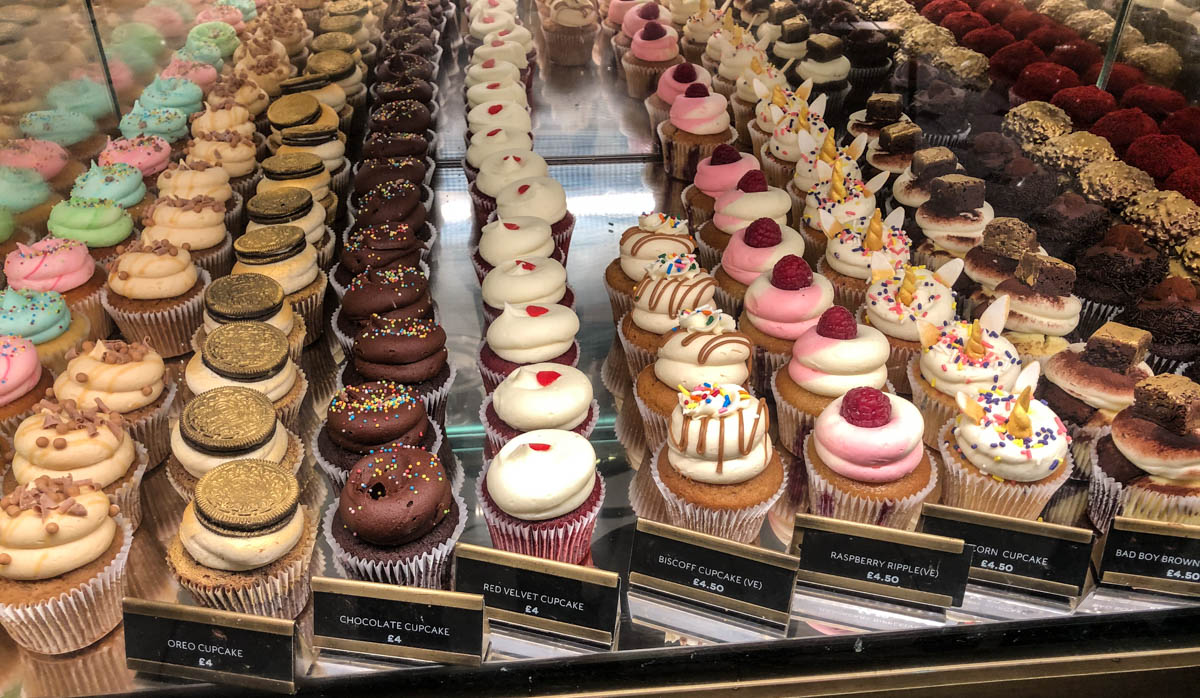 Their motto is – all things for all people, everywhere. That's very ambitious.
There were so many luxury brands there in all of the departments, but I spent most of my time in the food hall. When the sign said 'food hall' it sounded like a mall food court, but it was nothing like a food court. It was more like, well nothing I had ever seen before. Everything was displayed so beautifully and elegantly. The selection was massive, especially their tea selection. It was like Neiman Marcus on steroids with food.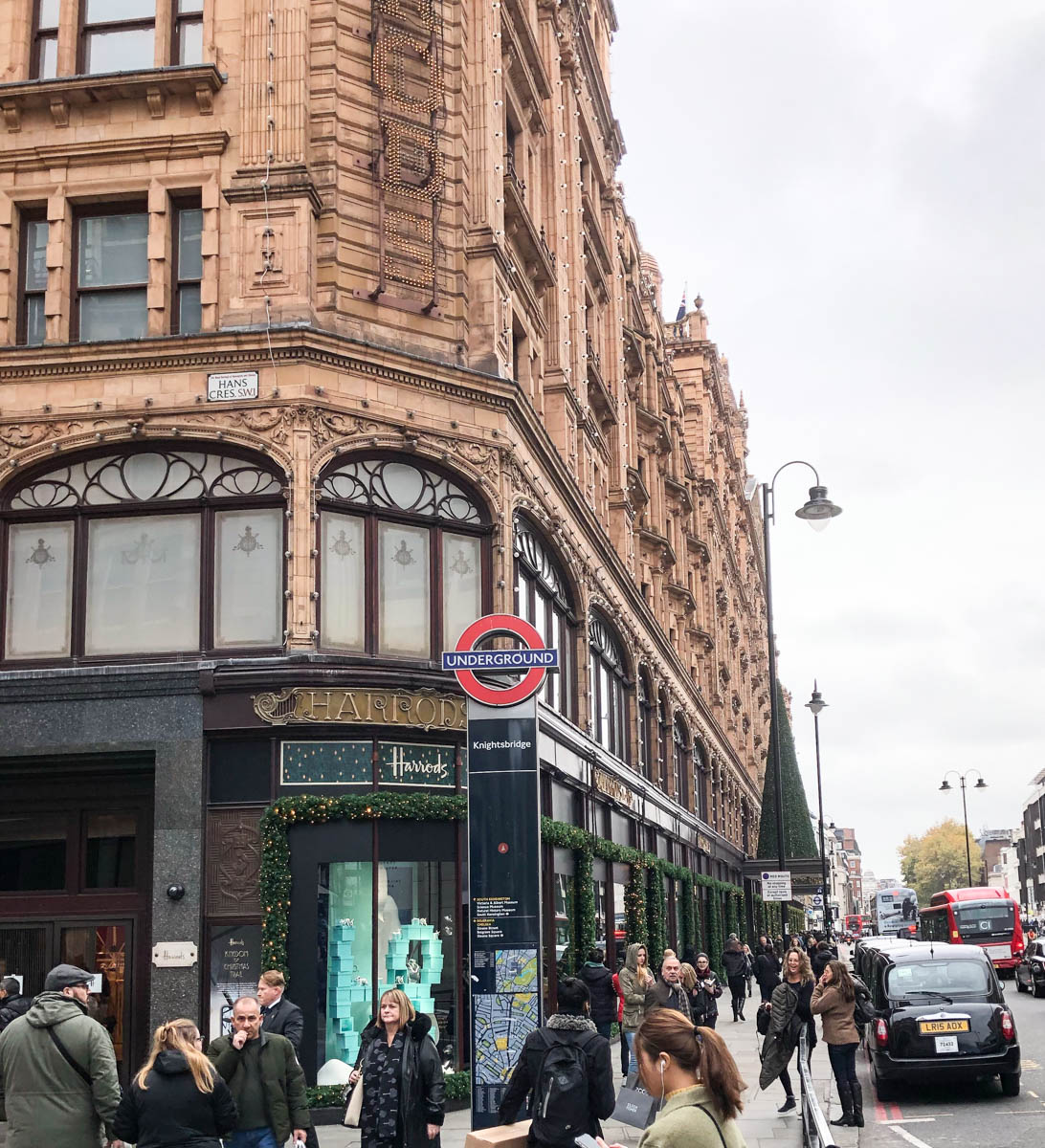 They had so many beautiful displays of teas, biscuits, meats, fruits and so much more. With Christmas so close, I can understand why it was packed. I think many people were buying Christmas gifts, or souvenirs. Just take a look at the store. Every tin looked like a luxurious treat. I'm drinking Harrods tea as I write this.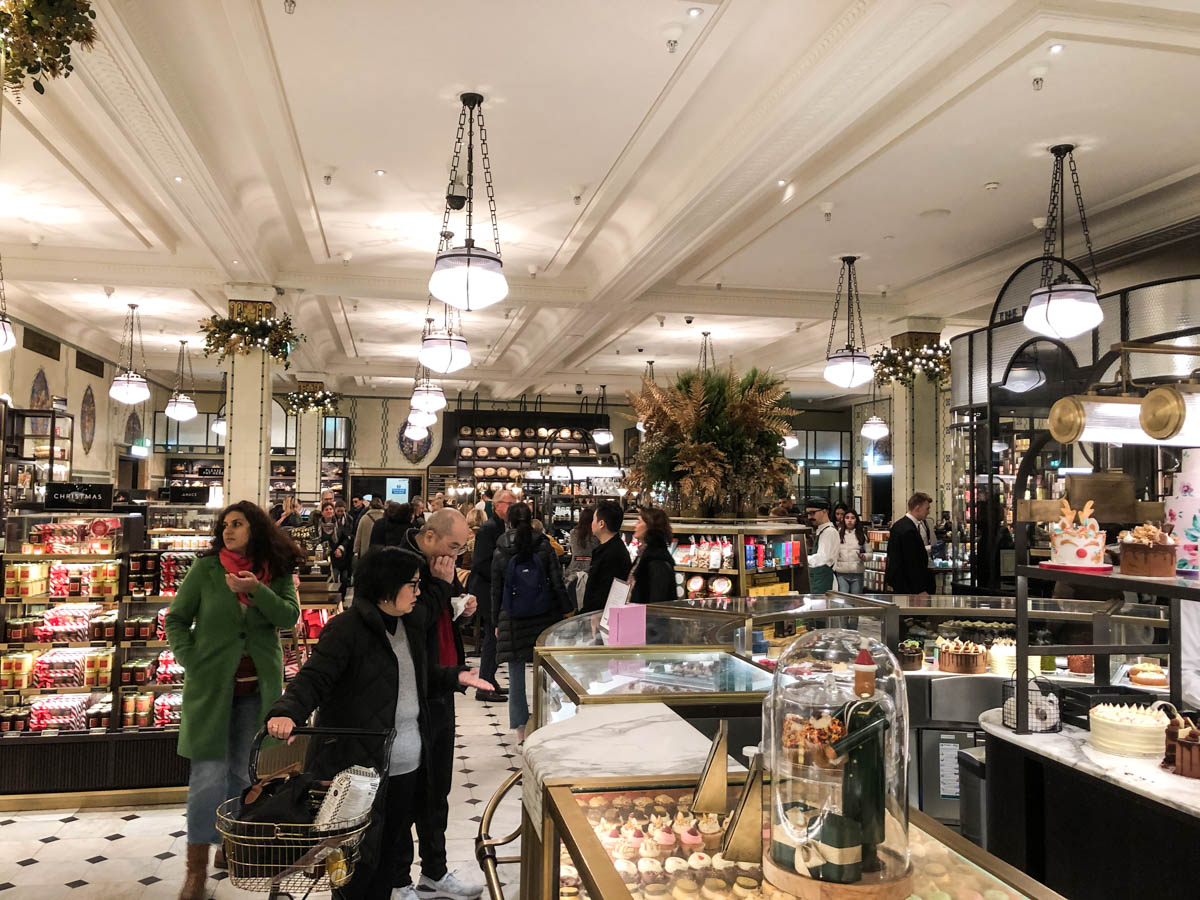 And why not just stop and have a cuppa while you are here? Sadly I didn't stay for tea at Harrods, but I did buy some tea. I mean really, how could I leave without buying something? They had prepared foods ready for take out, coffee, tins of biscuits, chocolates, candies, tea, breads, fresh fruit and vegetables, and an amazing bakery. Normally, I'm gluten-free, but I made an exception with some goodies from here, a chocolate tart with salted caramel, and a chocolate cake with fudge icing. It took us a few days to finish it off, but we did.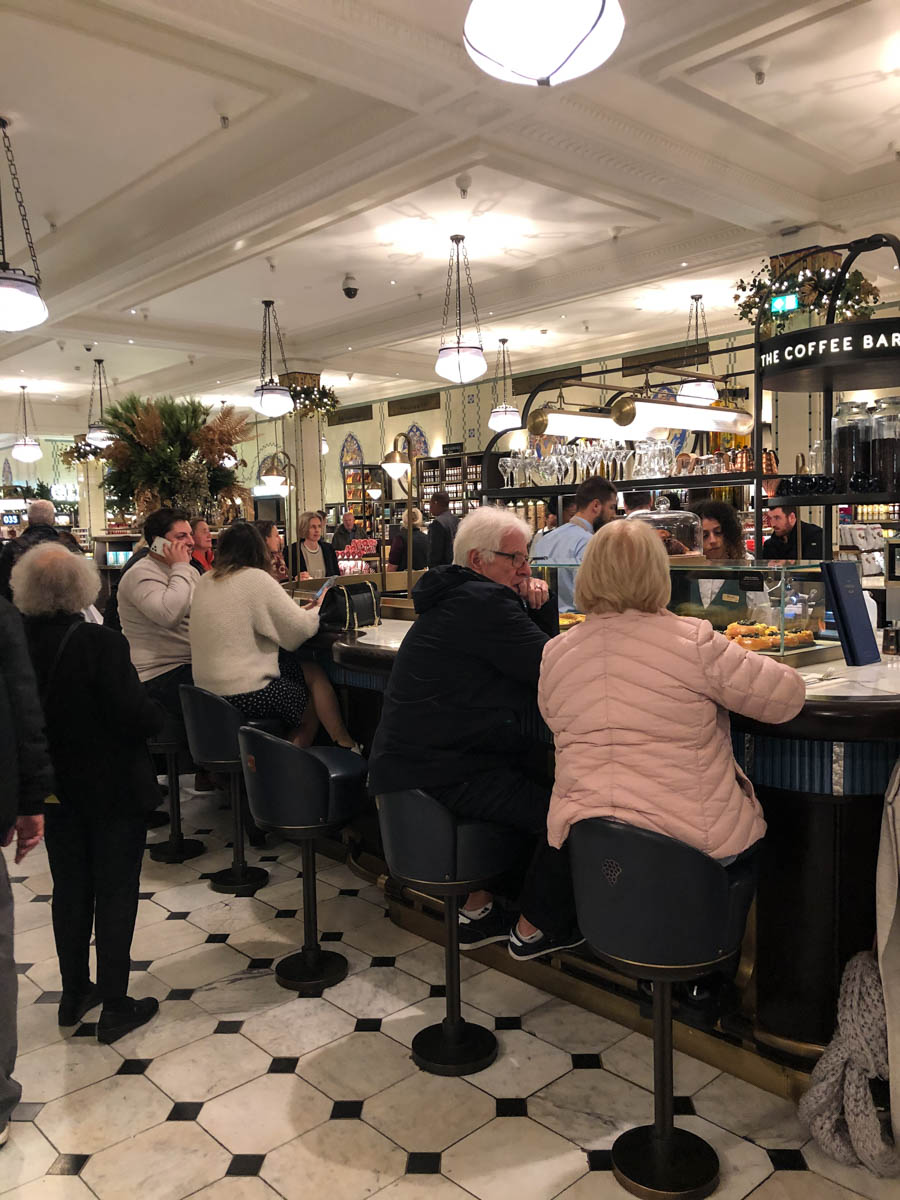 Years ago, I would take care of my neighbor's cats when she went to London. As my reward, my neighbor, Barbara, would bring me back tins of tea from Harrods. Barbara was a delightful person that loved tea as much as I did. She traveled to London often, so I got quite a selection of teas over the years. I was always excited to see what teas she would select for me each trip. So after years of drinking Harrods tea, it was a special treat to finally visit in person.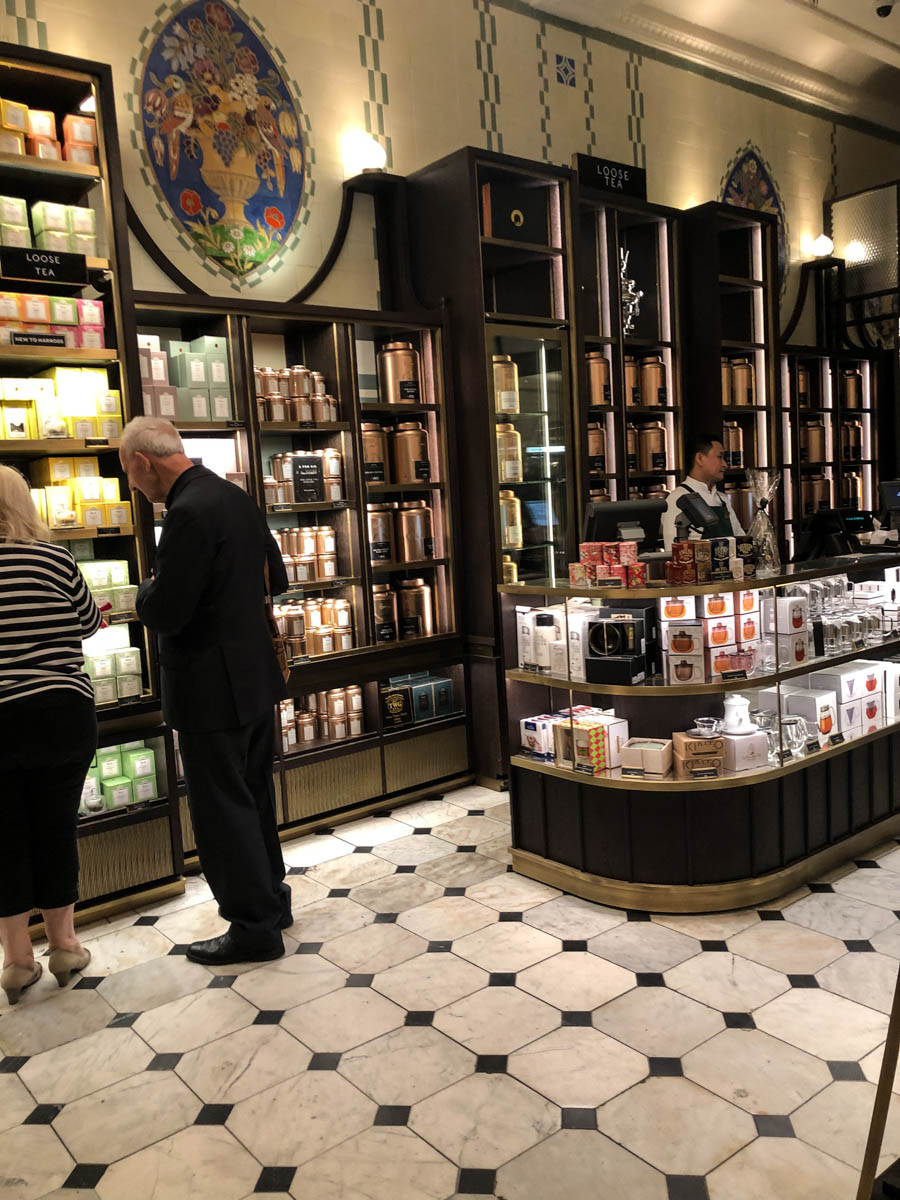 If you go to London, I highly recommend a trip to Harrods. Get a tin of tea to enjoy when you get back home. Just like there are good and bad wines, there are good and bad teas. Many of the so-so brands taste bitter to me, but the good teas, like Harrods, have a smooth taste. Yum!