I hope it's hammock weather where you are. It was a beautiful day when I shot this photo. The breeze was blowing and Molly was in her element. Soon, it will be so hot that she will not want to come outside. The heat is too much for her fur coat.  The post is sponsored by CALICO.
I wanted some pillows for our new hammock, and I thought I would go for a floral motif. I love the fringe and how it sways in the wind. It really is as relaxing as it looks to swing in the hammock with the breeze blowing, the birds chirping, and the smell of cut grass (compliments of my husband) wafting in the air. When I was trying to convince him to buy the farm, he asked what we would do out here. I didn't have a good answer, but we soon found out – chores.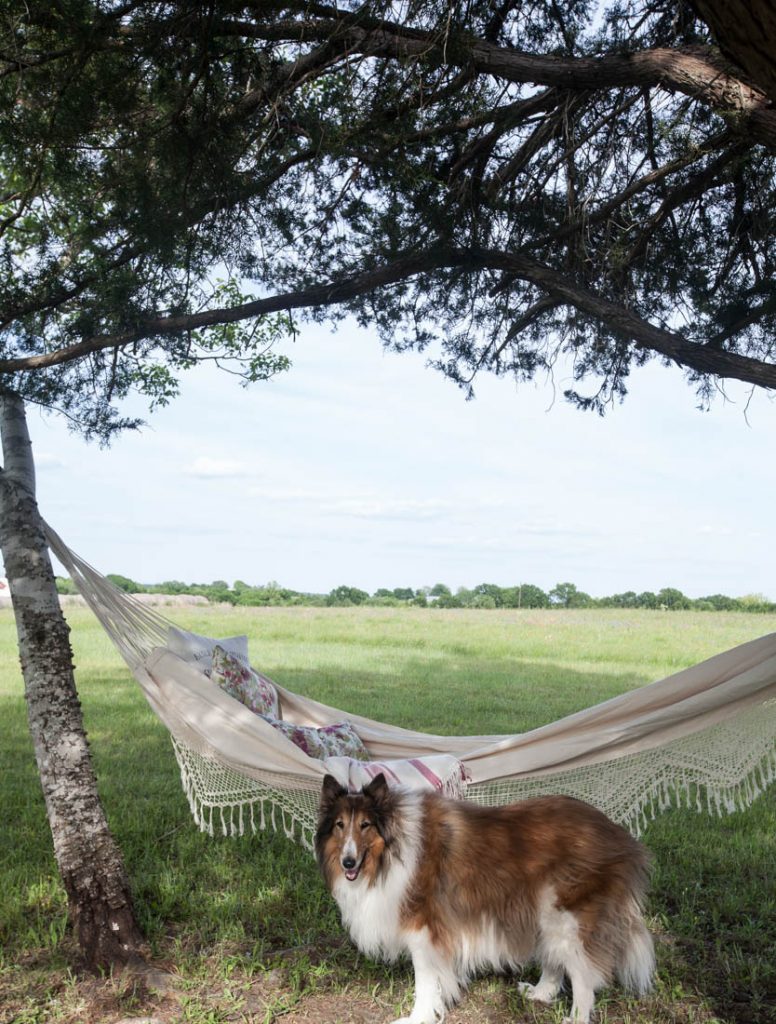 A lake house might have been better!
This fabric has the look of a watercolor painting, but it also feels a little abstract.  I like the pinks and greens. I like how it reminds me of the grass and hay in the fields. This fabric is called Westerly and the color is Grapevine.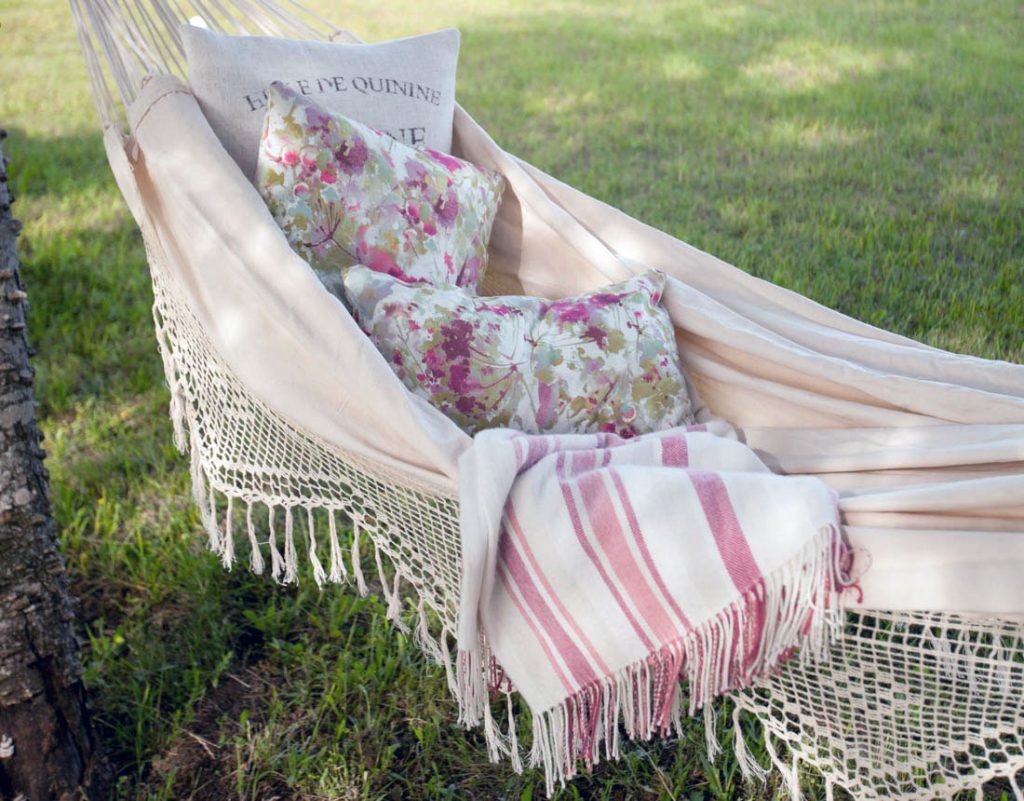 This is the spot where we always hang the hammock. You can see the hay bales in the distance. Beyond the hay bales you can see the neighbor's barn. Our place is at the end of a private road. There are 3 houses on the road including that barn in the distance. The other house on our road just got new neighbors and we're excited to meet them. They own some restaurants, so I know I like them already.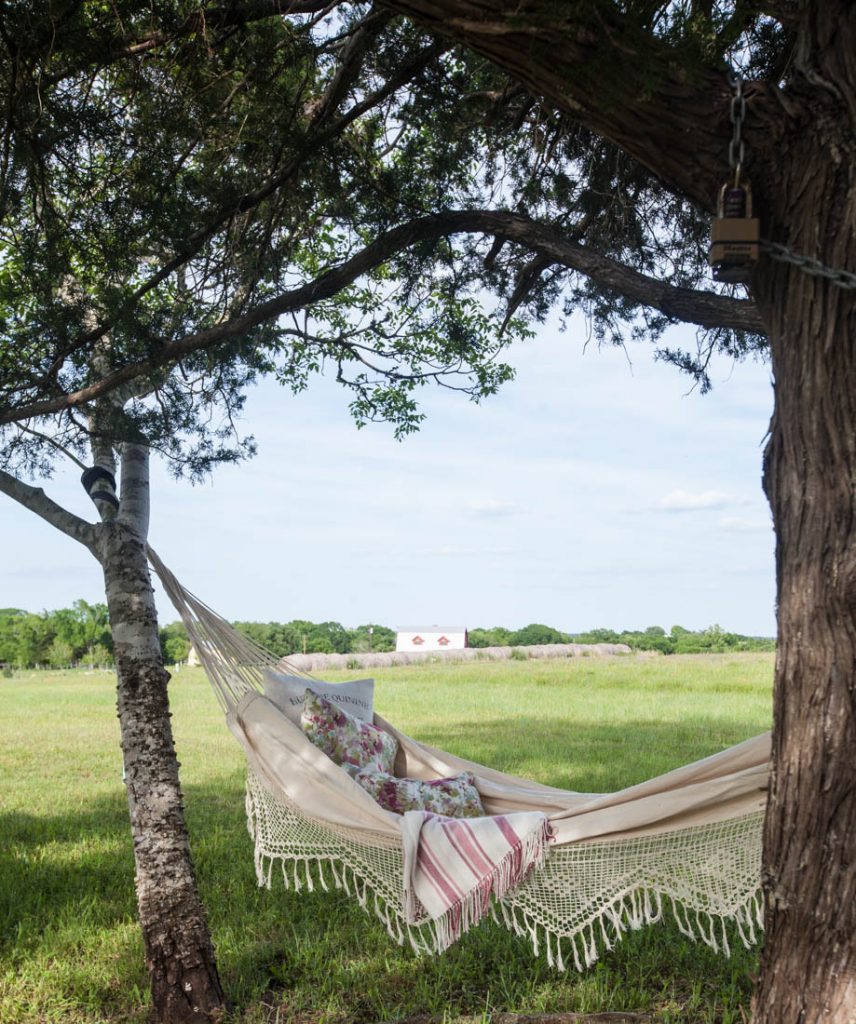 If you missed my other country project, below you can see the pillows I made for my French settee. CLICK HERE to see more.