So I'm finally showing the rest of the guest quarters today.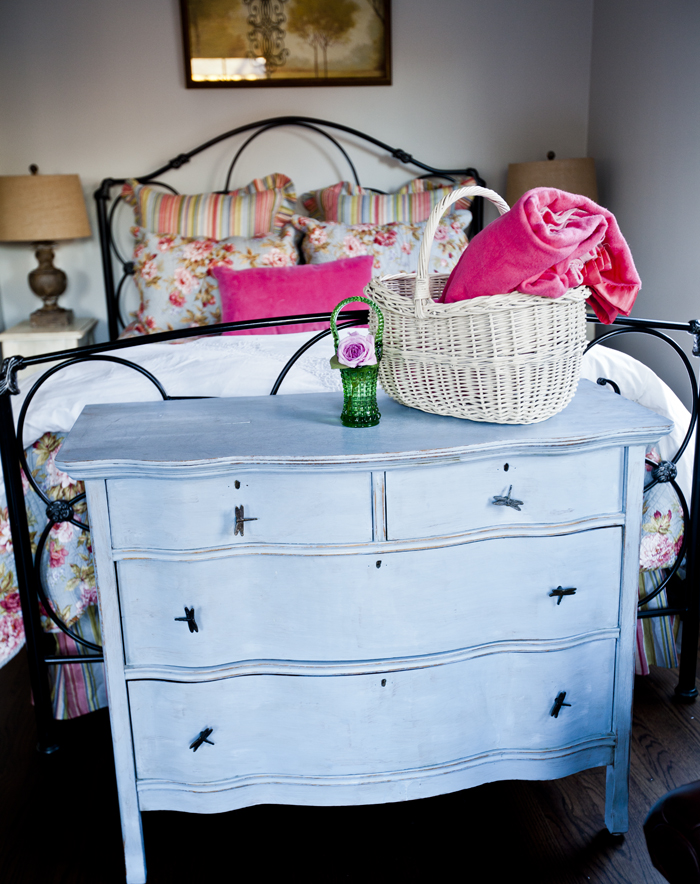 You saw the kitchenette here,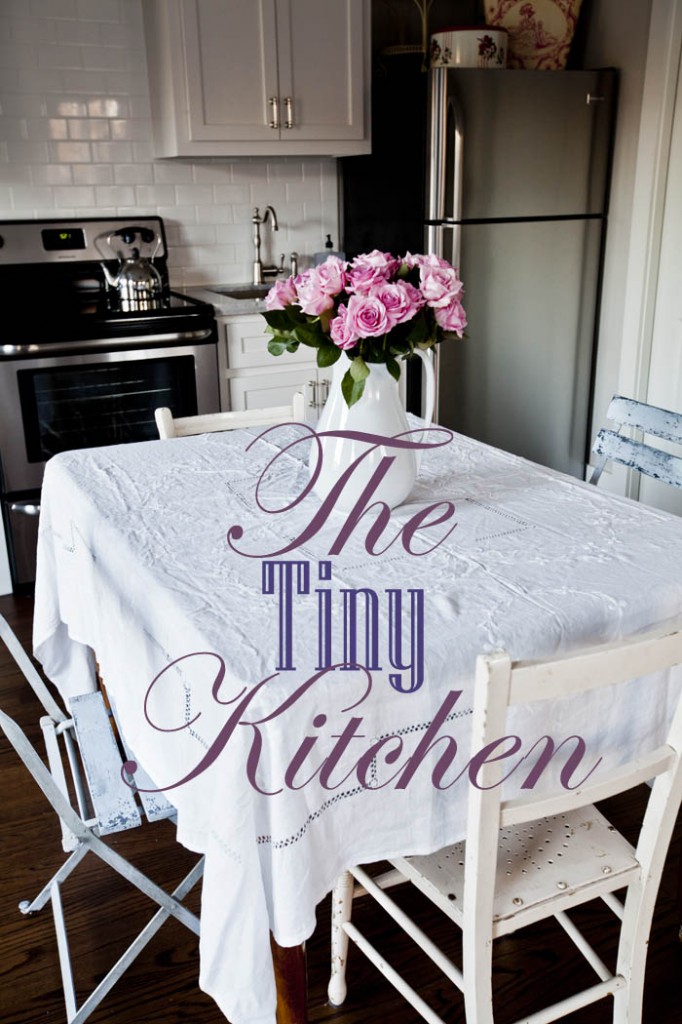 the craft corner here, and here.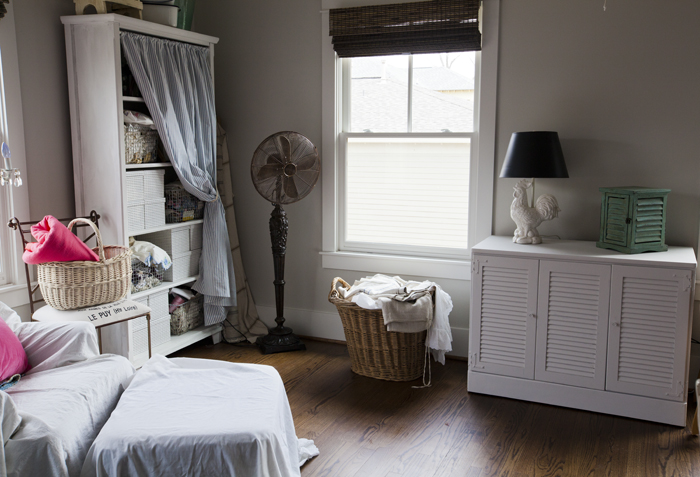 and the bathroom here,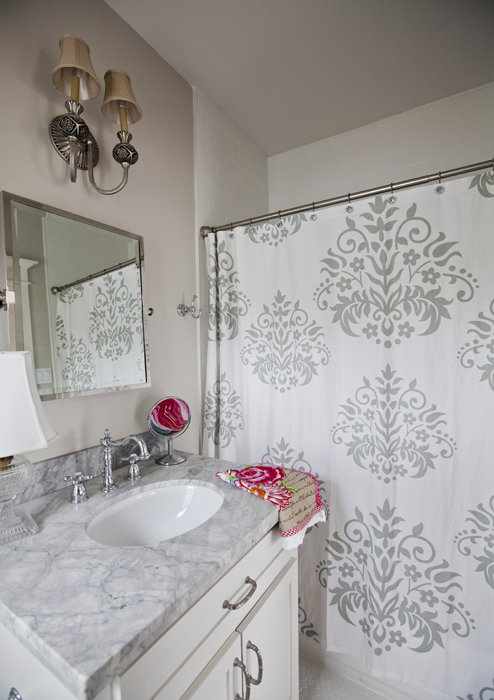 and now we are going to move onto the rest of the quarters.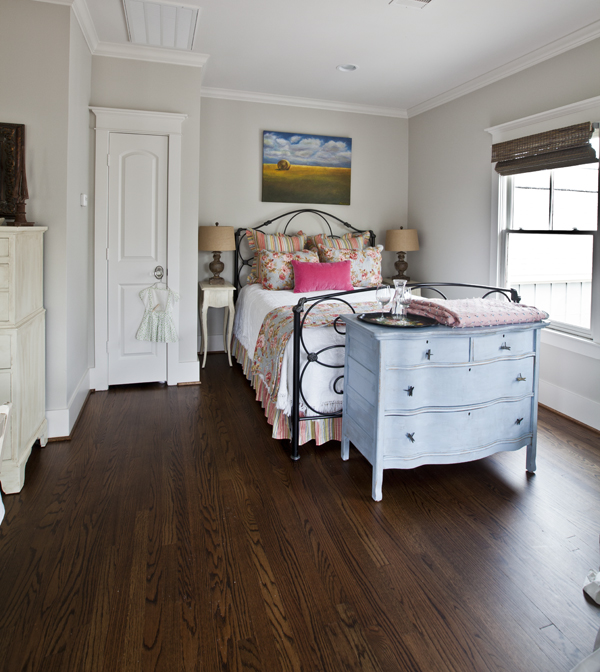 Tucked in a corner, I've got a queen size bed. This is really more of a work room for me, but if we need to use it for guests, the bed will come in handy.  The chest at the foot of the bed is for guest clothes and for holding a suitcase. I know from my FB page, that readers felt I should move the chest to a wall and not block the foot of the bed.  I agree that when looking at the photos it does look better to not have the chest in front of the bed, but in person it seems just fine. This is just another example of how sometimes something that works in person may look odd when captured in a photo.
And I just found somethings at Round Top, so this photo is already out of date!
I moved the painting from the farm to here. I love this painting and I think it looks so much better in with this bedding.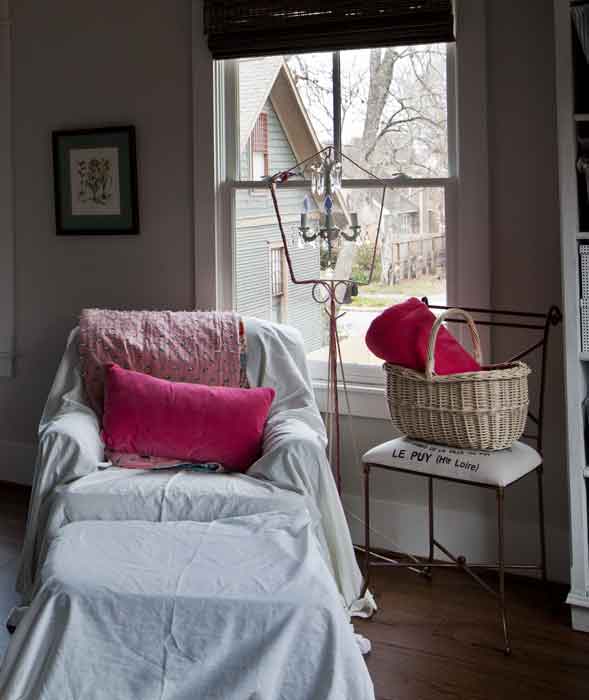 The leather chair is covered in a vintage linen sheet. I am still deciding what to with the chair and ottoman. It belonged to my mother-in-law, and I am trying to find a way to keep it to make Mr. CH happy.  I got rid of so many of her other things, I am trying to make an effort here.  It's a comfortable chair. Some readers have suggested I paint the leather, but just the idea of slipcovering it is causing enough of a stir at our house.
Notice the blinds in here?  They are were provided by my fabulous friends and partners at Blinds.com.  For information about which blinds I chose and why, click here.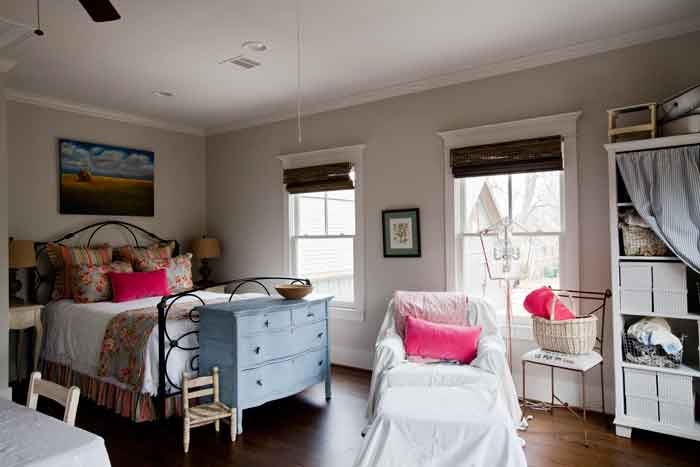 Well, it's a start. I still have a lot I plan to do in here. If you have any ideas on what you would like to see me do, feel free to leave your ideas here.  I always enjoy hearing what you have to say.