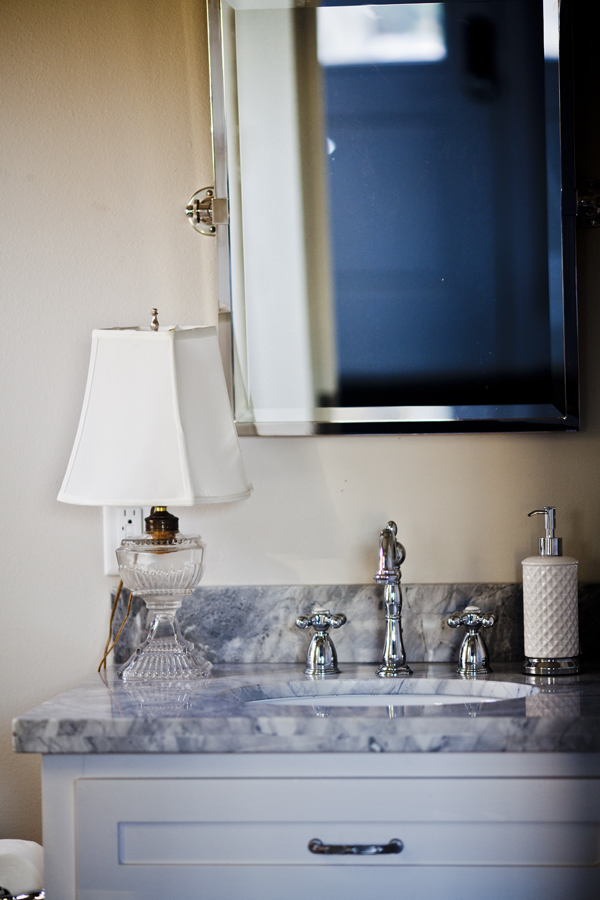 Our new guest quarters are small as you might imagine, which means the bath is also small.  I went simple and elegant in here, while trying to keep the budget tight.  The floor is a hex ceramic tile, and we used a subway tile on the wall in the bath.  We went with Moen fixtures in the shower because of their reliability.  Echoing the material used in the kitchenette, we used quaritzite in the bath for the countertop.  As with the kitchenette, the cabinets were site built.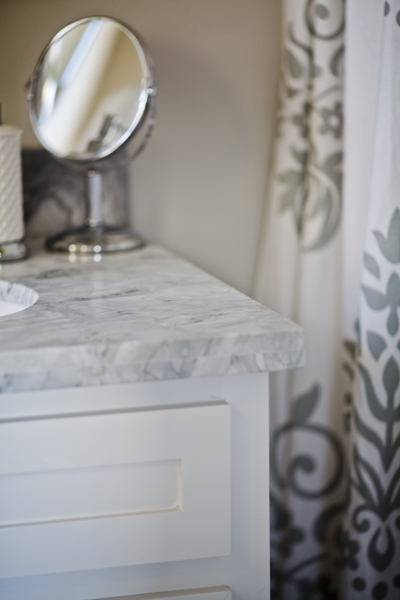 The mirror is from Pottery Barn (not a sponsored post) and I think it is really beautiful.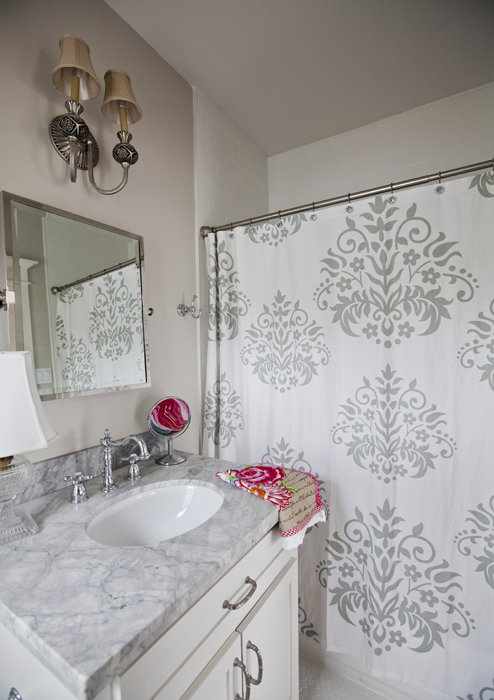 As I mentioned in the post here, the window curtain was made from a vintage pillow case. You can see that post here.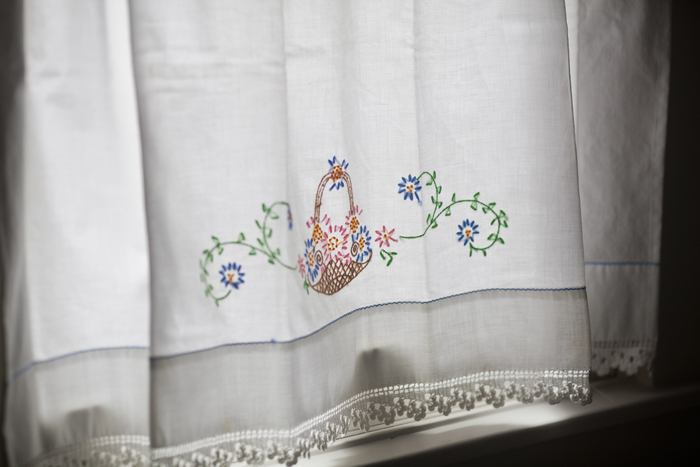 The shower curtain was something I found at Target (not a sponsored post).  I usually make my own stuff, but I found this shower curtain to be quite charming and I was short on time.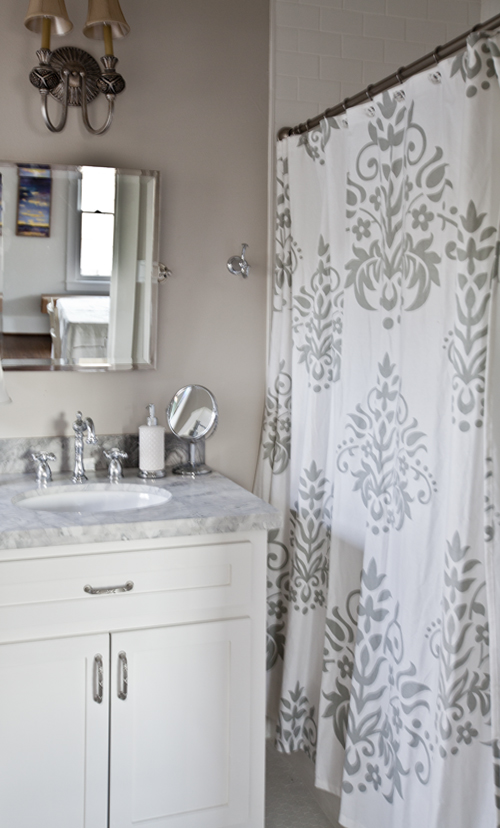 The room is quite tiny, but functional for one person.
In the main house, I went with a very old world look, but decided to go with more of a contemporary look here. Why not mix it up a bit, right?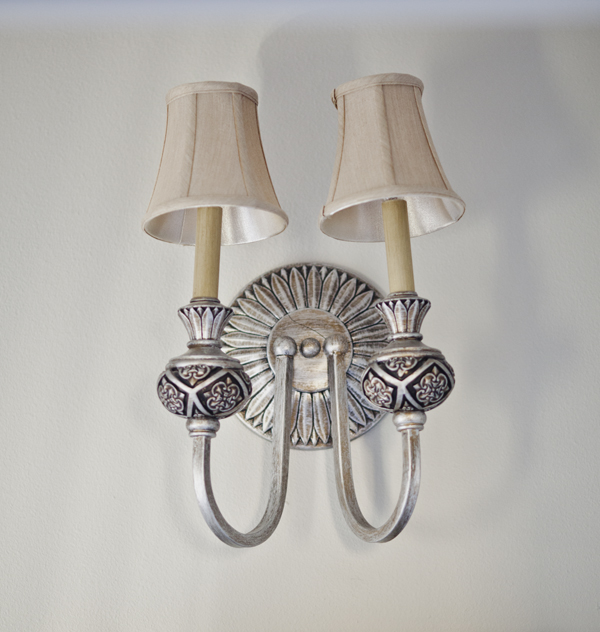 I love different looks, although I do feel it works best if you stick with a particular look and style for consistency of your home. Here since it is in a different building, I thought it would be fun to deviate a bit from the look of the main house.  Still the flooring, trim work, and much of the tile is the same as what is in the main house.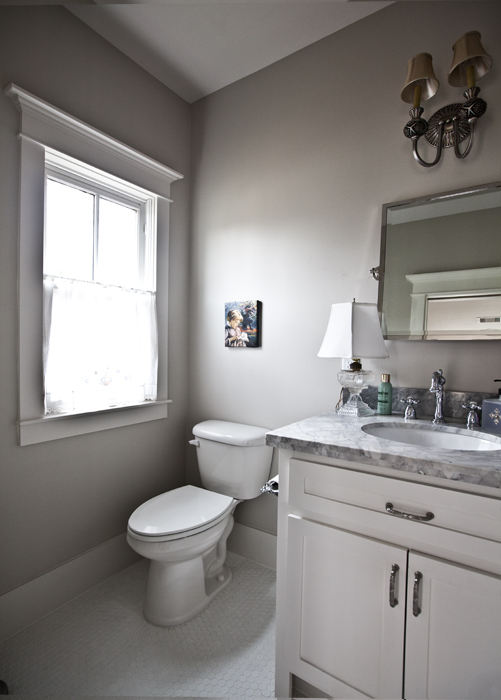 I hope you come back to see the rest of the guest quarters.  You can see the kitchen here and the craft corner here.
I also wanted to announce the winner of the Decor Steals gift certificate,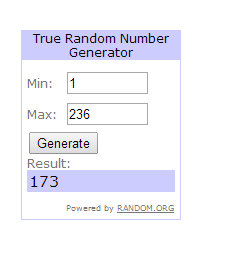 Heather Guerard!! If you are Heather, please get back to me, right away. Your inbox is full, so my email bounced.  I need to hear back from you in 48 hours, or I will need to select a new winner.  If you know Heather, please help her out, and give her a call!! Heather you can  email me at anita(at)cedarhillfarmhouse(dot)com.  Of course replace the (at) with @ and the (dot) with .