Some of you thought I was 'cray cray' when I sold a piece that was in my study, but I can assure you I am still in control of my faculties.   Really.  It's just that I fell in love with this really old, old French gray cabinet. It's very old and I love the gray finish too.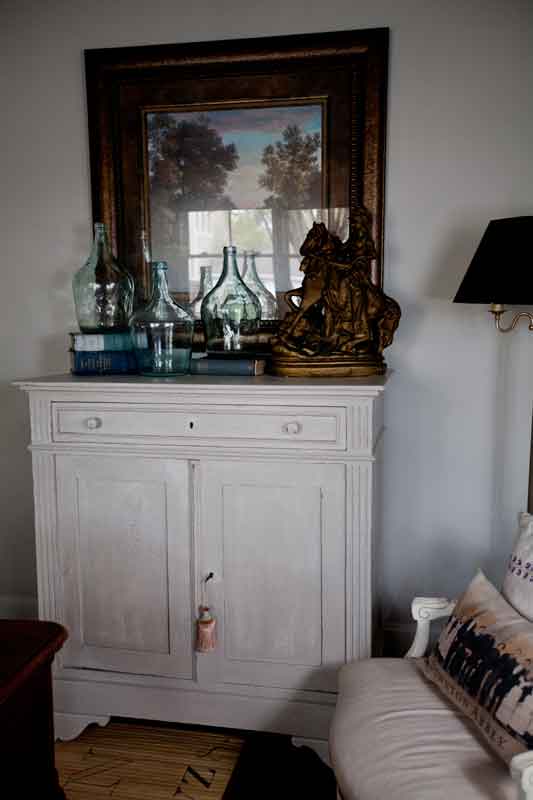 Here's what used to be in here. I love this piece but I didn't think the mahogany finish went with all of the gray, and to keep it meant I would need to paint it.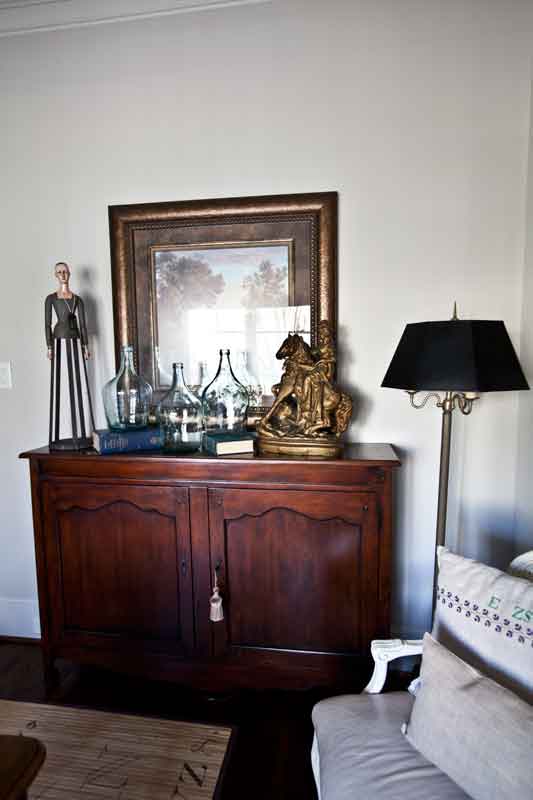 Well, sure I could have painted it, but I was so drawn to this gray cabinet, I couldn't say no.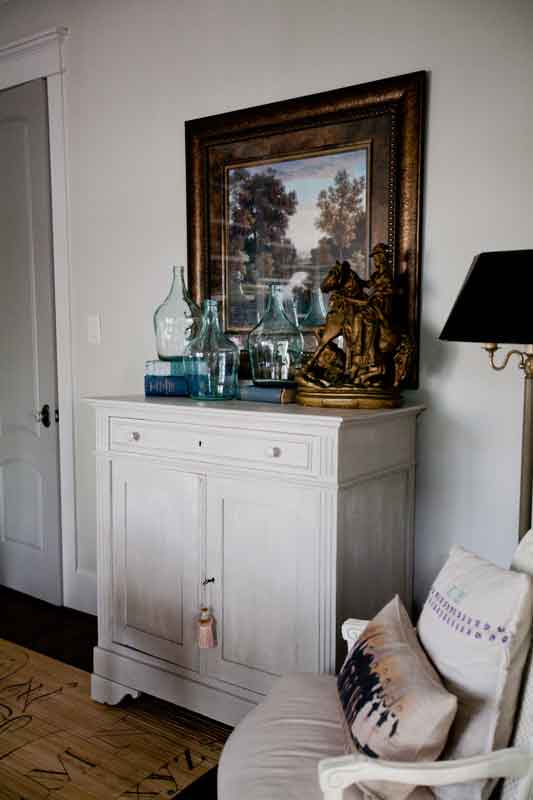 I don't think you can tell from the photos, but the fluting on the new cabinet goes beautifully with the fluting on the bookcases.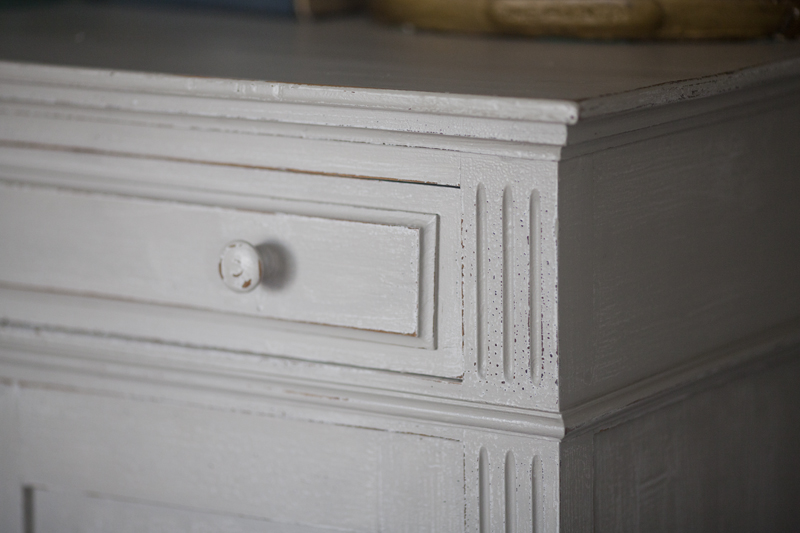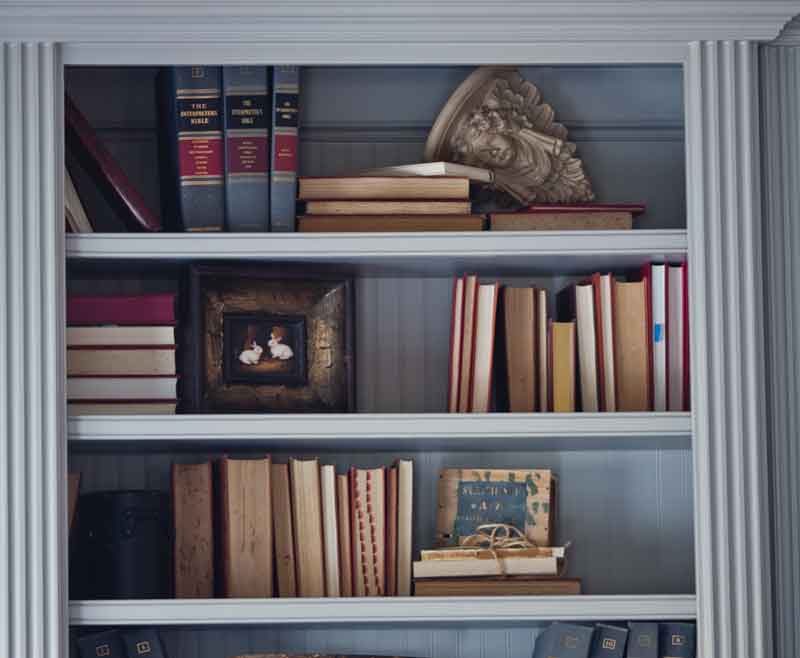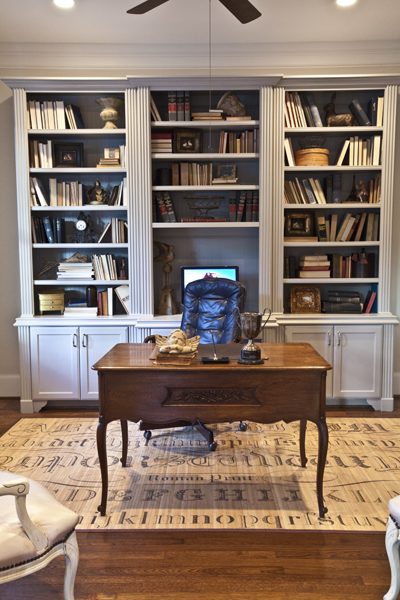 These antique cabinets seem to always have an old key to make them even more special.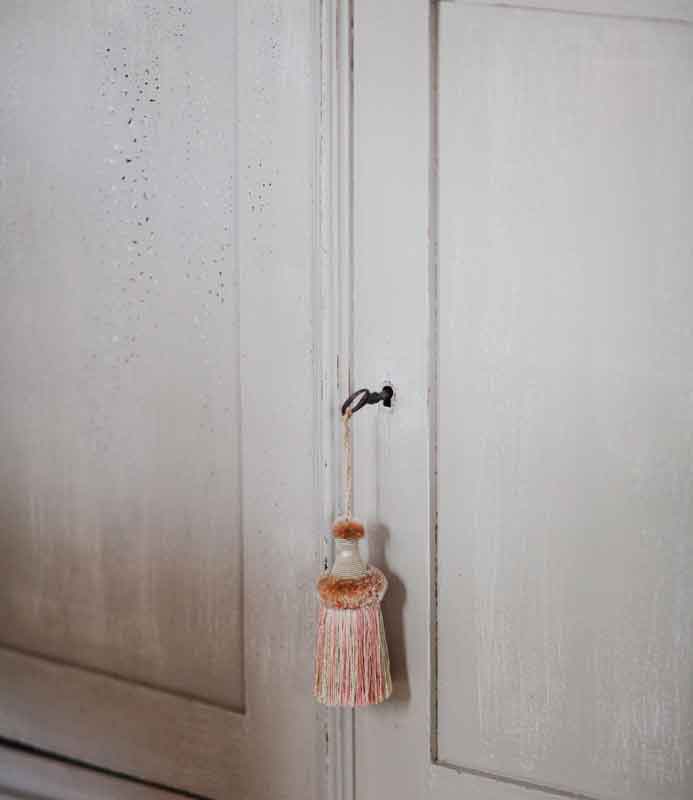 I recently found these 3 old wavy glass jars at Round Top. I really like them in here.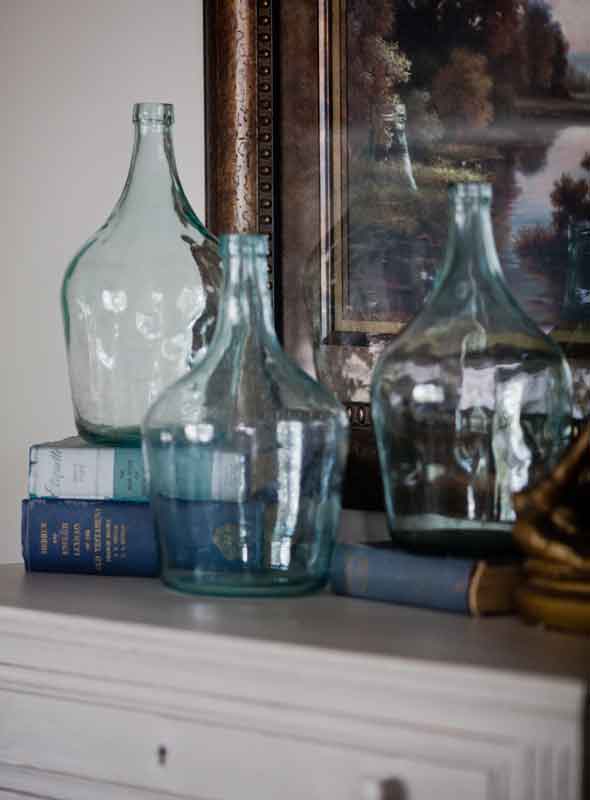 Since my husband uses this office also, I tried to not make it too frilly.   And so there you have it. A new French cabinet to replace the old one.  In case you are keeping score, I sold the old one and I made $250 in the sale. The new cabinet was $500, so really it just cost me $250.  Yes I know I lost money on the deal, but if you are going to keep pointing that out, we're not going to get along very well, hee, hee.