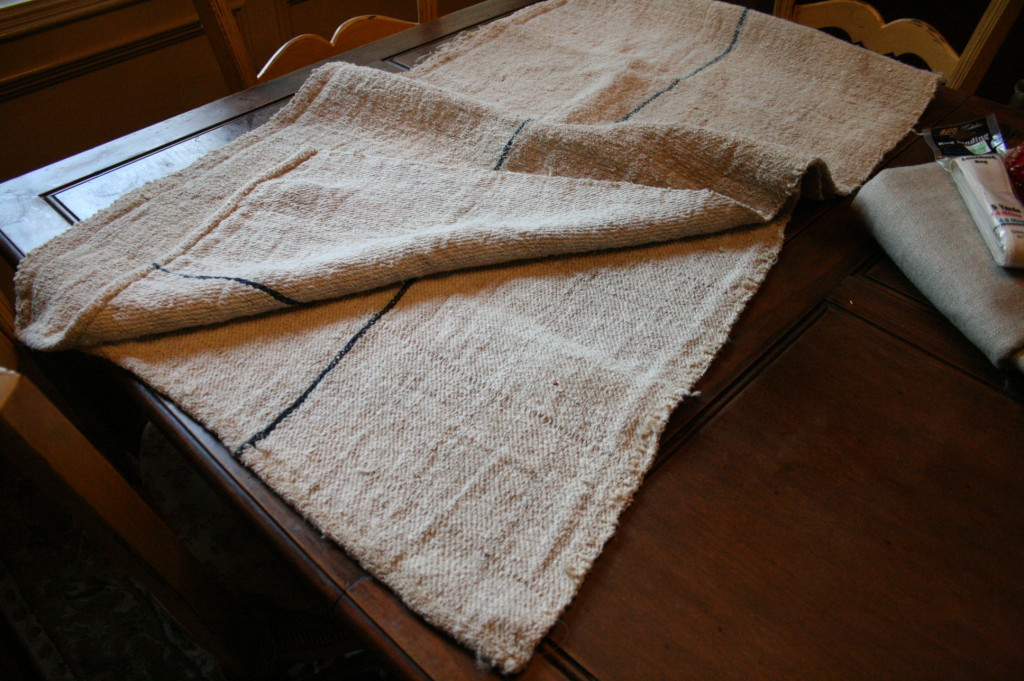 I love using grainsacks for all kinds of projects. Today I'm using a grainsack to make placemats. So of course I made these late at night without taking photos, but I have a different grainsack I am showing you to illustrate my point. The grainsacks are sacks or bags. Basically when they were made, someone took one long piece of fabric, folded it over, the sewed up the sides. So when you are making something with the grainsacks you have to go backwards, and rip out those seams, until you have one long piece of fabric. Once I had a long piece of fabric, I simply cut it into 6 equally sized pieces to make the placemats. The width of fabric is 20 inches. Each placemat is 15 inches x 20 inches.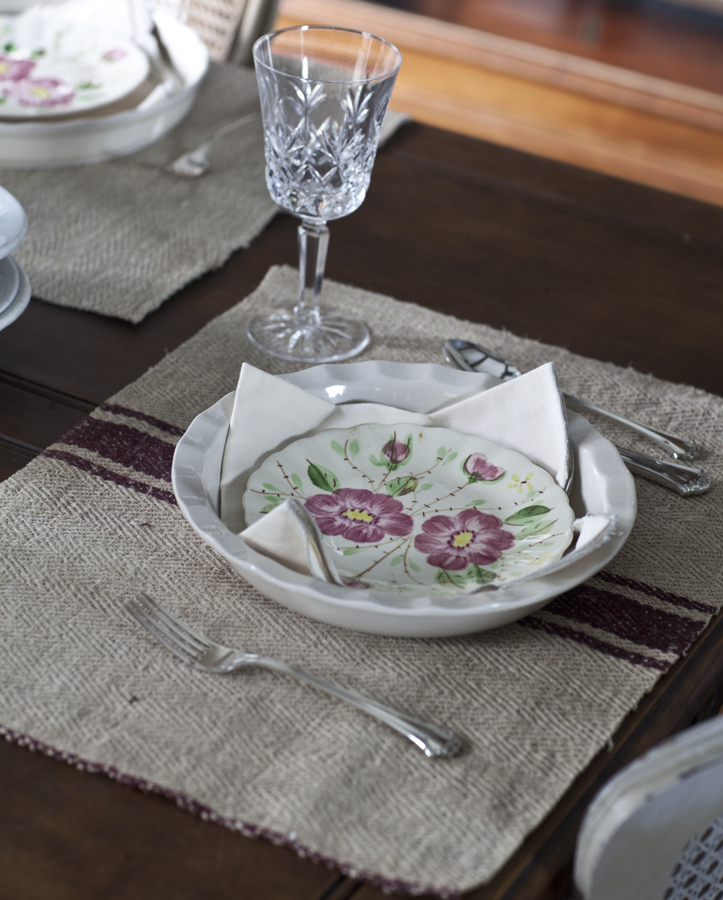 I will reinforce the cut edges so they don't unravel, but in the photos, I haven't done that yet. This grainsack made for some very oversized placemats that I love.
The reason I used grainsacks to make place-mats is because most of my place-mats don't look very good after they have been laundered.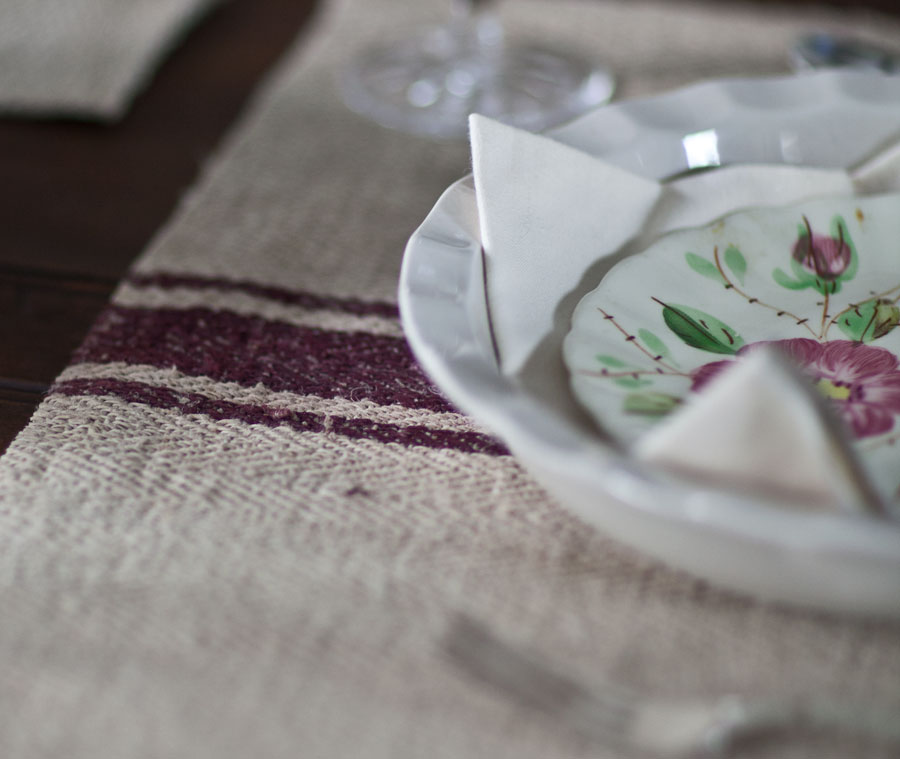 I'm not sure how these would fare in the washing machine, but they should clean up with soap and water if needed.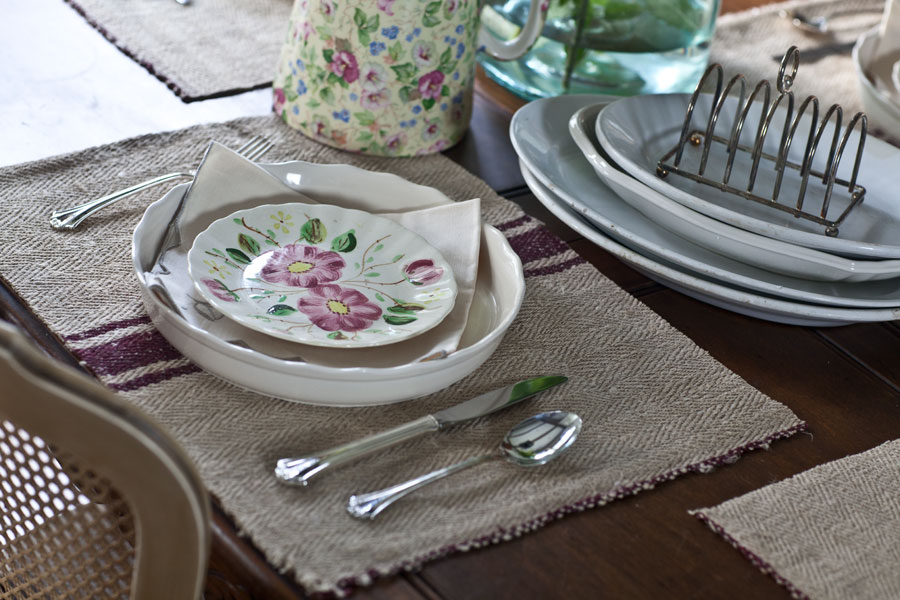 I'm pretty pleased with how these hemp grainsack place-mats turned out. I do plan to add a stitch to reinforce the edge, but you could just add a few drops of glue along the edges to keep them from unraveling, if you didn't want to use a sewing machine.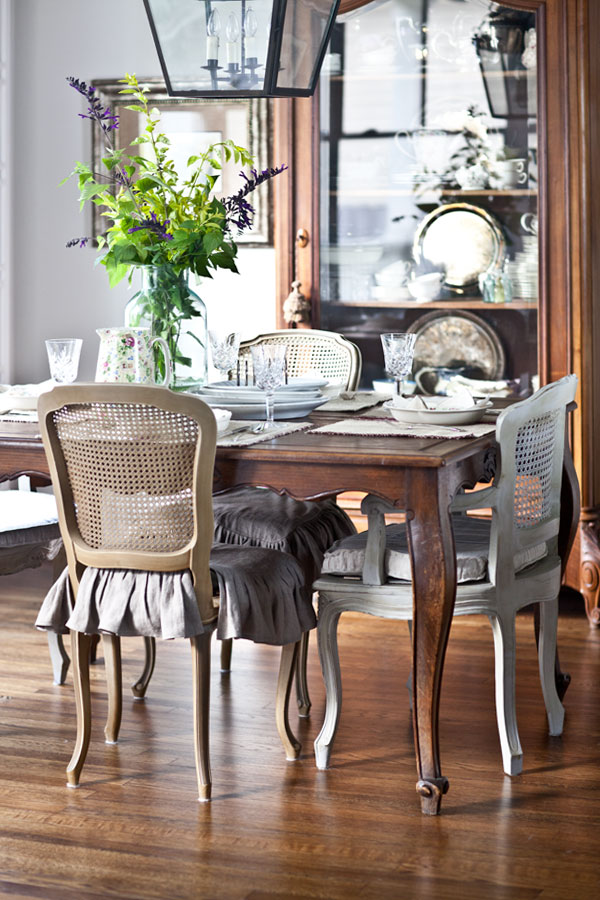 Well, I know sometimes people say my projects are too easy, but really, is there such a thing? I love easy.