This used to be my favorite room in the house, now it is my favorite room any where.
This is my bedroom. My super cool addition is this vintage Italian lamp I found at the thrift store for about $100.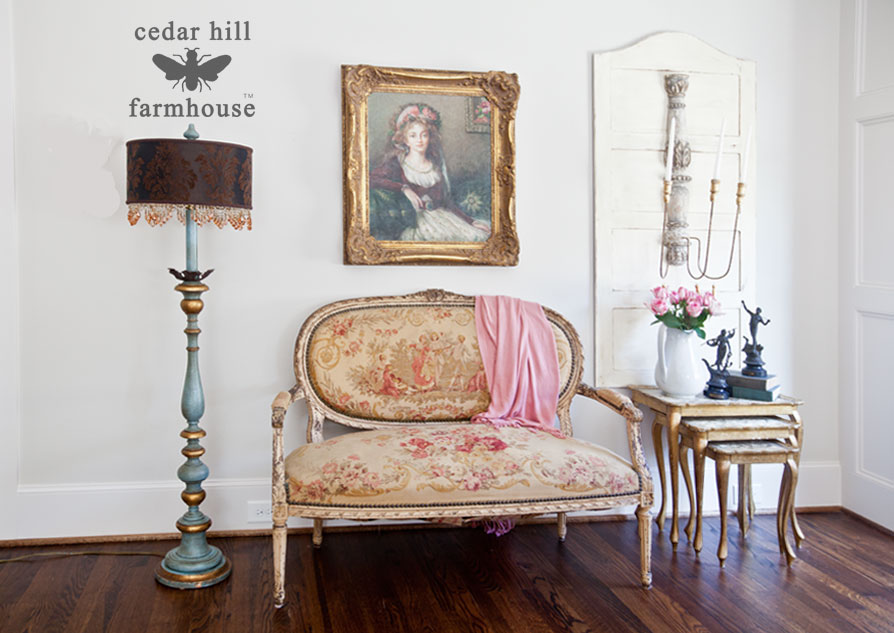 The lamp was made in Italy. The paint appears to be original. The lampshade was pretty meh, so I replaced it with one I had in the closet. I think the shade ended up being perfect for the lamp.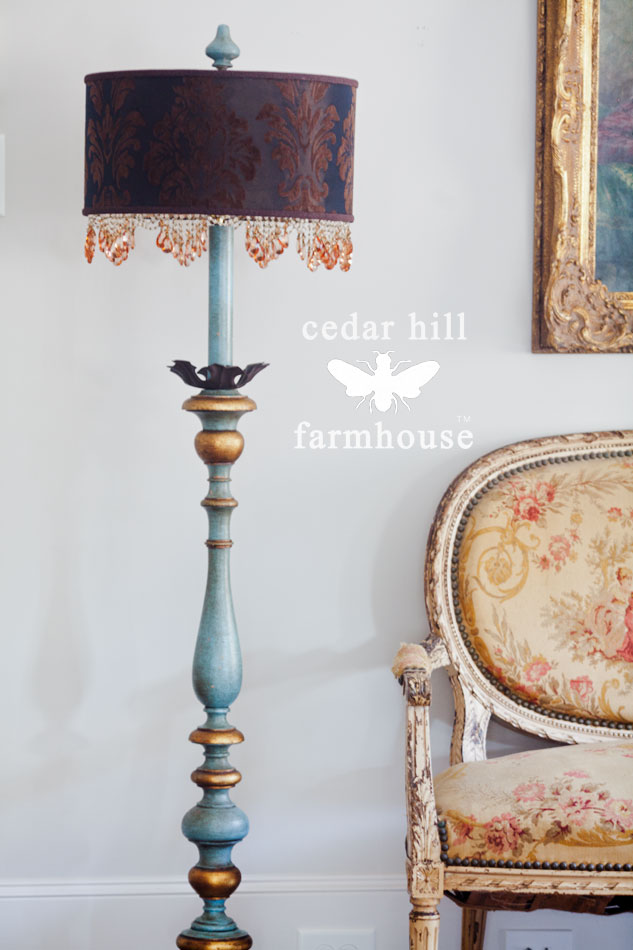 All of the gilding on the lamp goes well in the room, especially with the gold on the antique picture frame.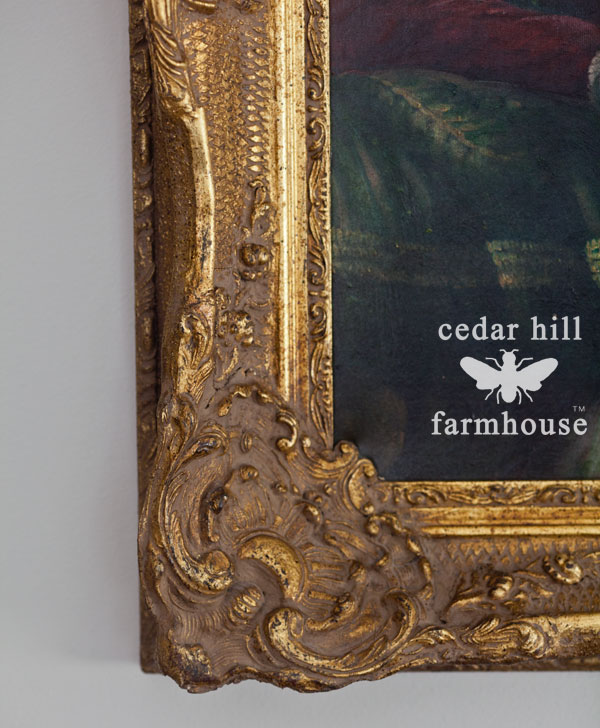 I mean I love the beaded fringe on the lampshade.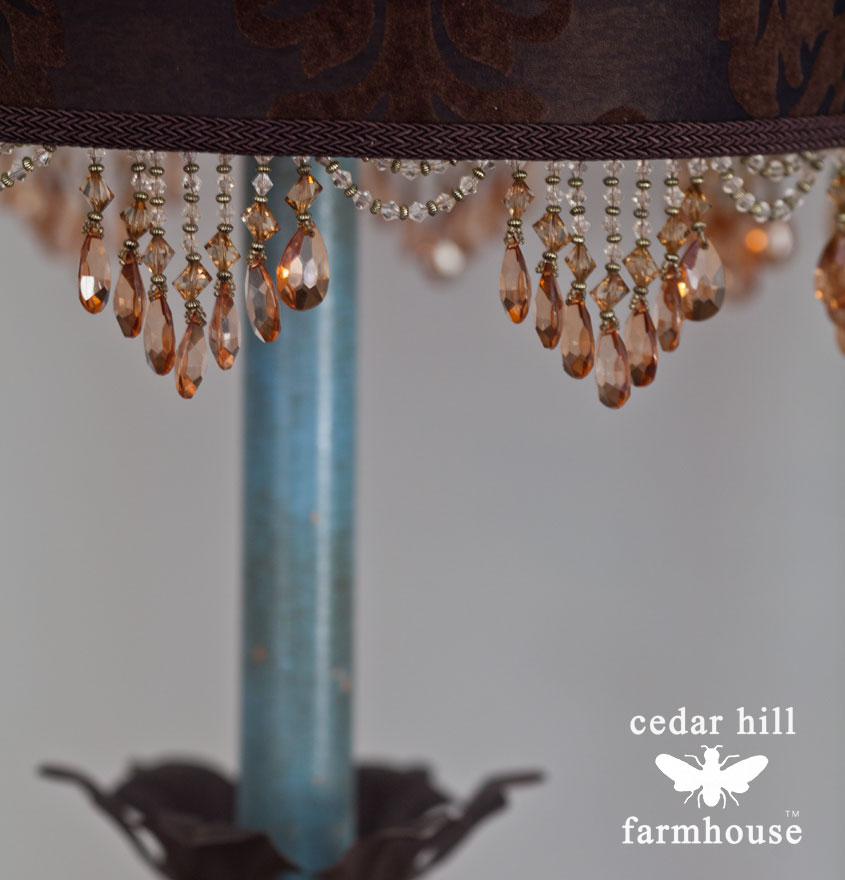 I know I'm talking about the lamp, but what I really want you to see are the layers of details on this side of the room. You have the statues below which are antique French statues. You can see more about them HERE.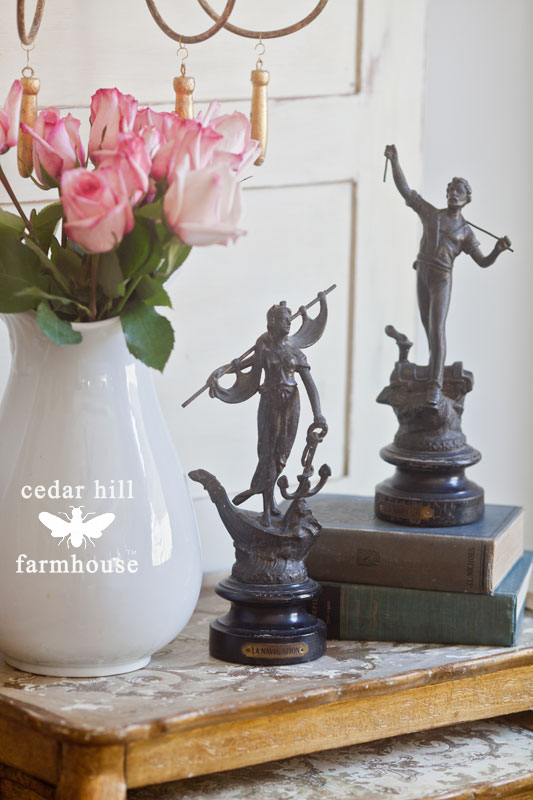 Then you have the vintage settee with original tapestry seat, the antique French lady painting, the vintage lamp, the Florentine nesting tables, and the wall sconce attached to the old door.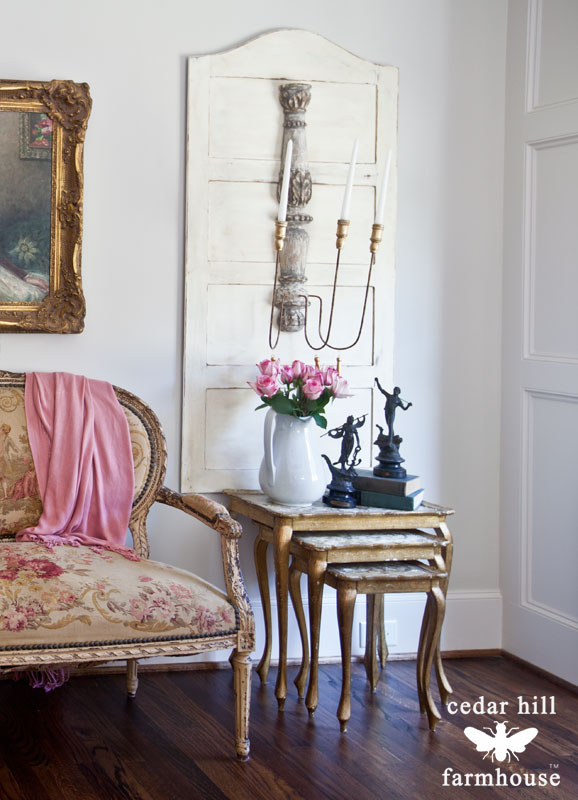 The lamp is from a thrift store, the settee and Florentine tables are from Craigslist, and the wall sconce is from Ballard Designs. (Not a sponsored post, I just love this sconce.)
You can see more of my room HERE.
And now for a funny, real conversation with my husband.
ME: We've been approached about putting our home on the neighborhood home tour.
MR: What? I don't want people traipsing through our bathroom.
ME: You ARE aware that thousands of people have been in there at least virtually.
MR: Well they weren't physically here.
ME: Well played my friend. Well played.
And so we will not be on the local home tour.
Looking for some simple, easy Christmas projects? Come join me at Bali Blinds for 3 easy crafts.