It's Thursday, so I have another DIY decorating project for you. I love this one. It's easy and truly elegant!
First I started with an Illy coffee can. When we went to Tuscany a few years, we got hooked on the delicious coffee there and were excited to see we could find the same brand when we returned home. Then when you finish your coffee you have there great cans to wor with. I cut the decorative paper to the height of the can. I also found some ribbon and trim that went with my paper.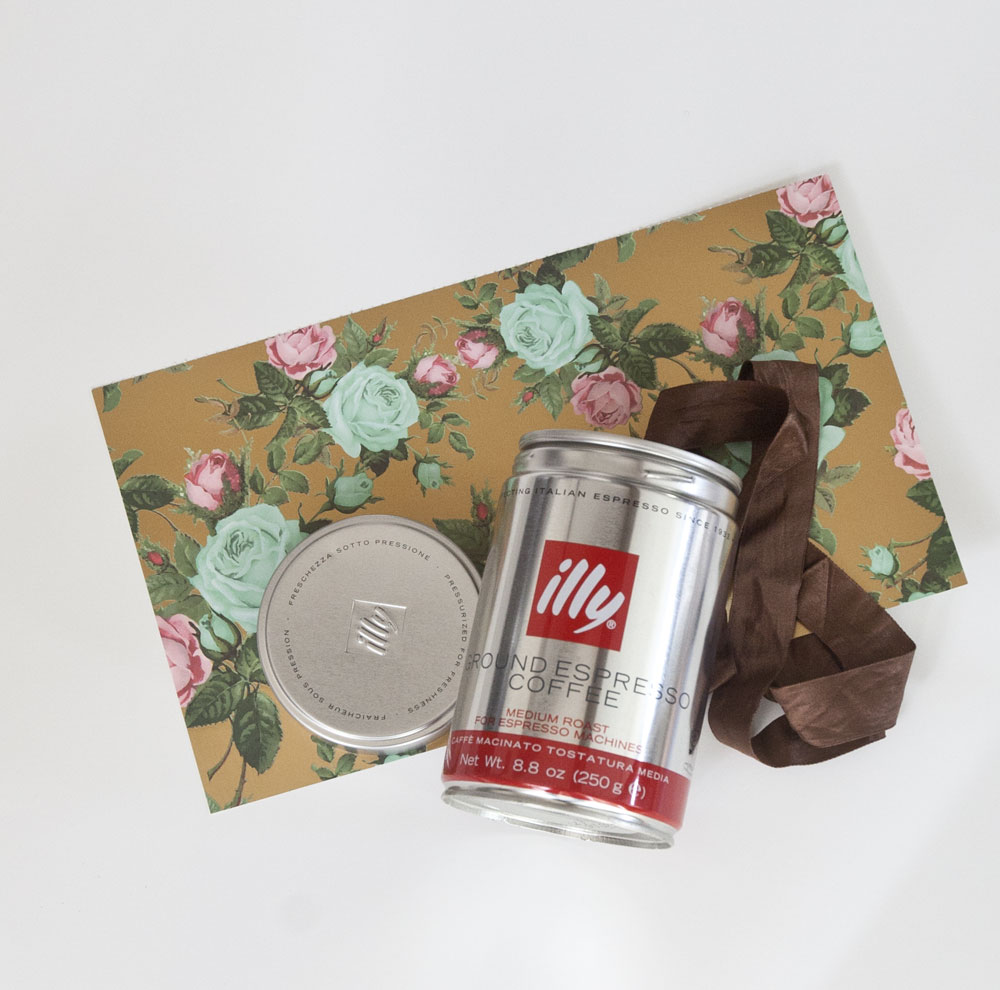 I used craft glue to glue the paper to my can, and used elastic to hold the paper in place while the glue dried.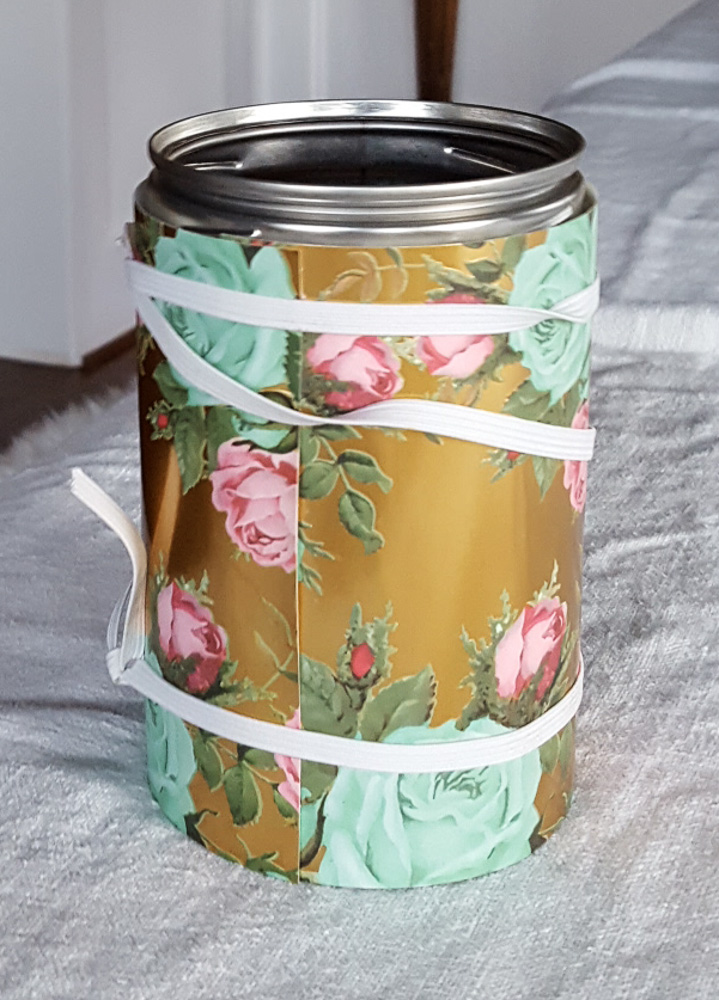 Then I glued ribbon on the top to cover the top of the can. I had to use a glue gun for the ribbon.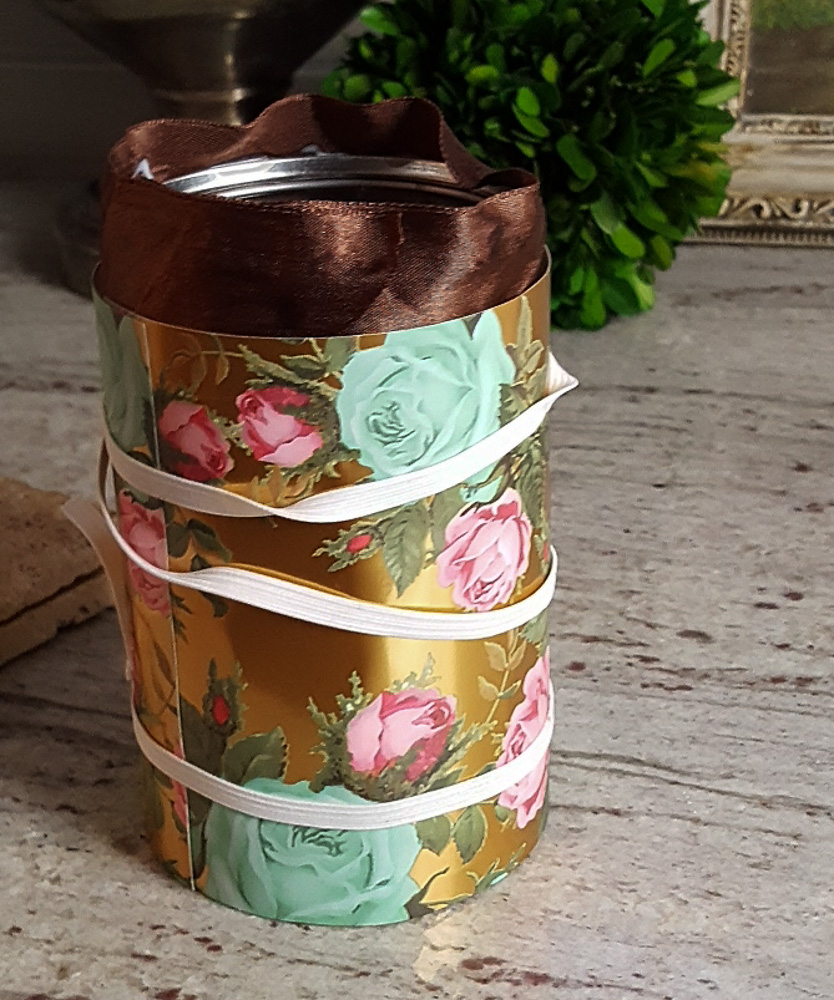 To cover the transition from the paper to ribbon, I added some trim that I glued in place with the glue gun.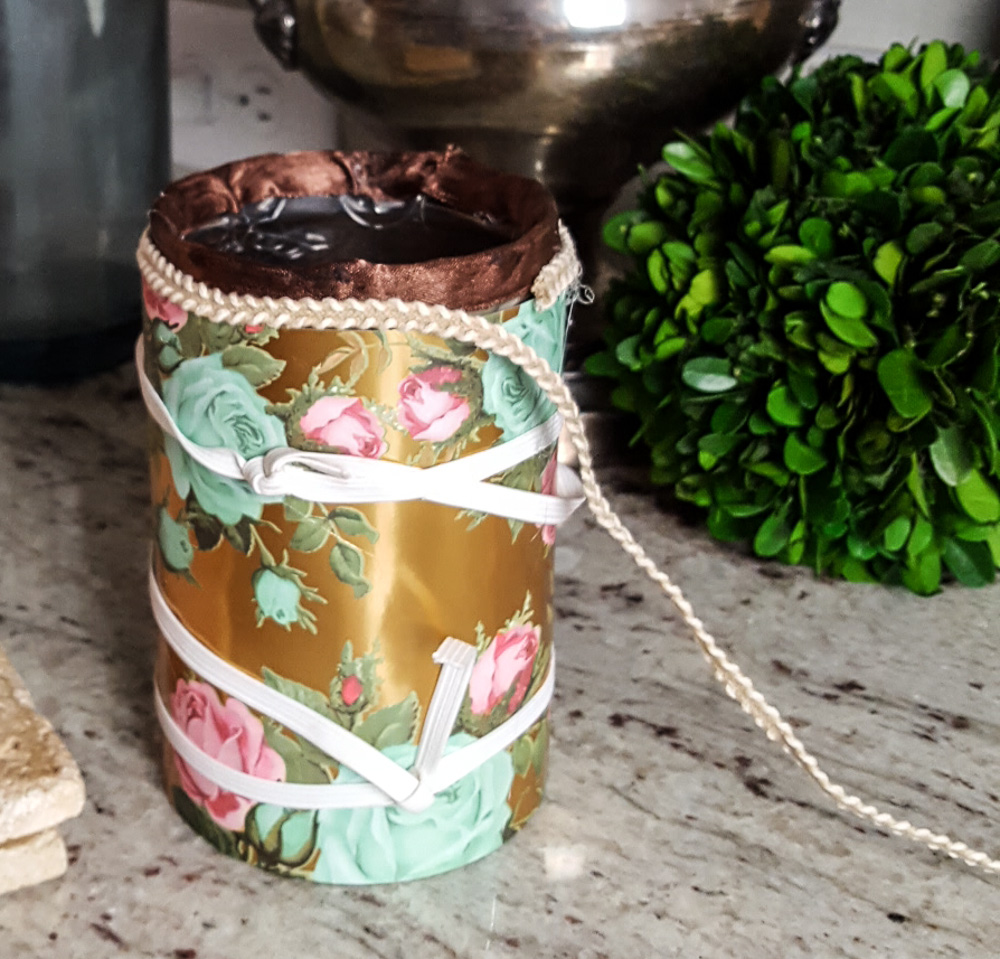 After the glue dried I removed the elastic. Then I filled the pencil holder with my pretty colored pencils.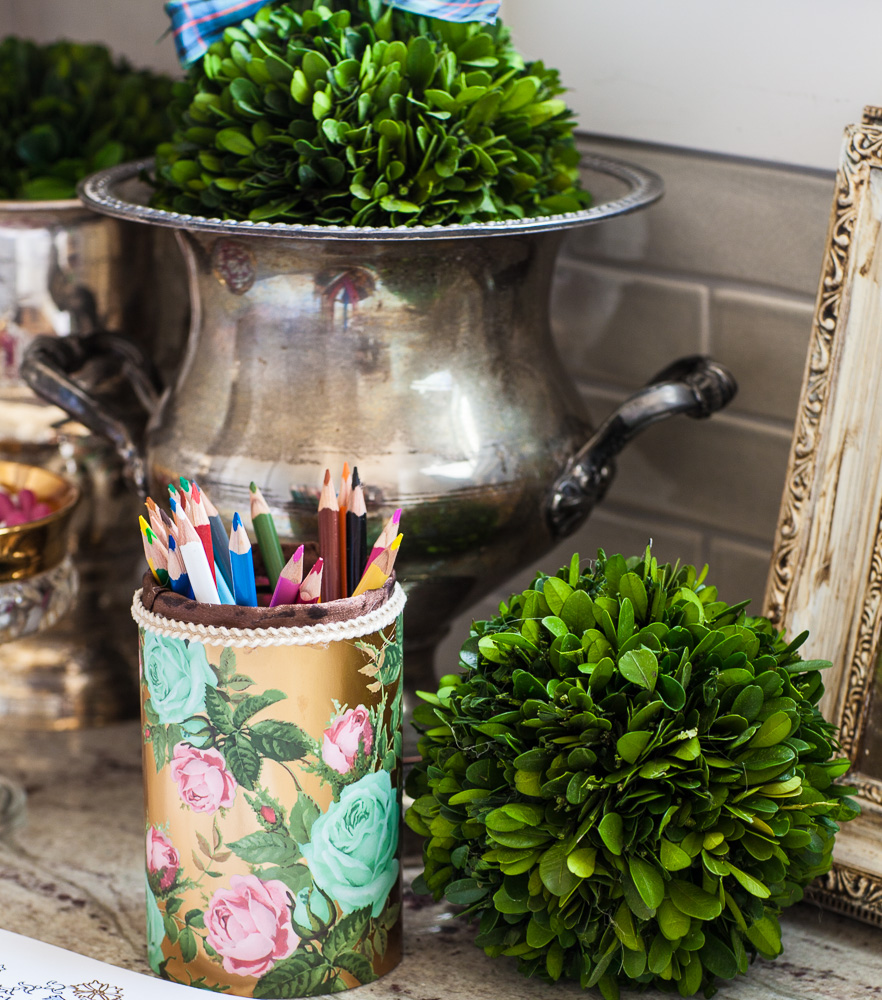 I love how it looks on my desk!  It's just a coffee can, but I think it's really classy.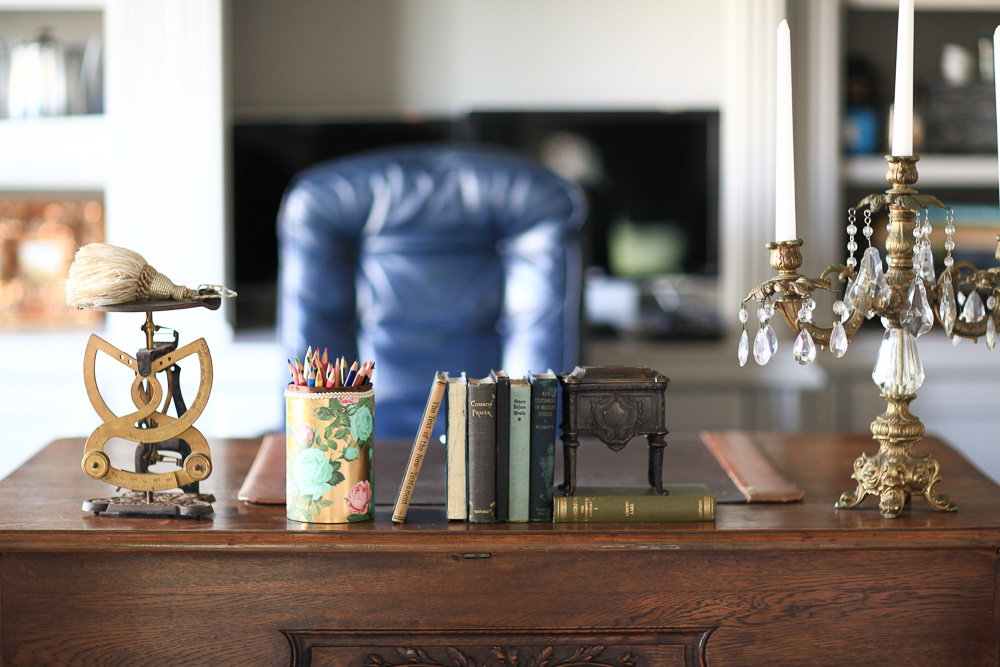 See what I mean? You could do this with any can that is the right size for pencils.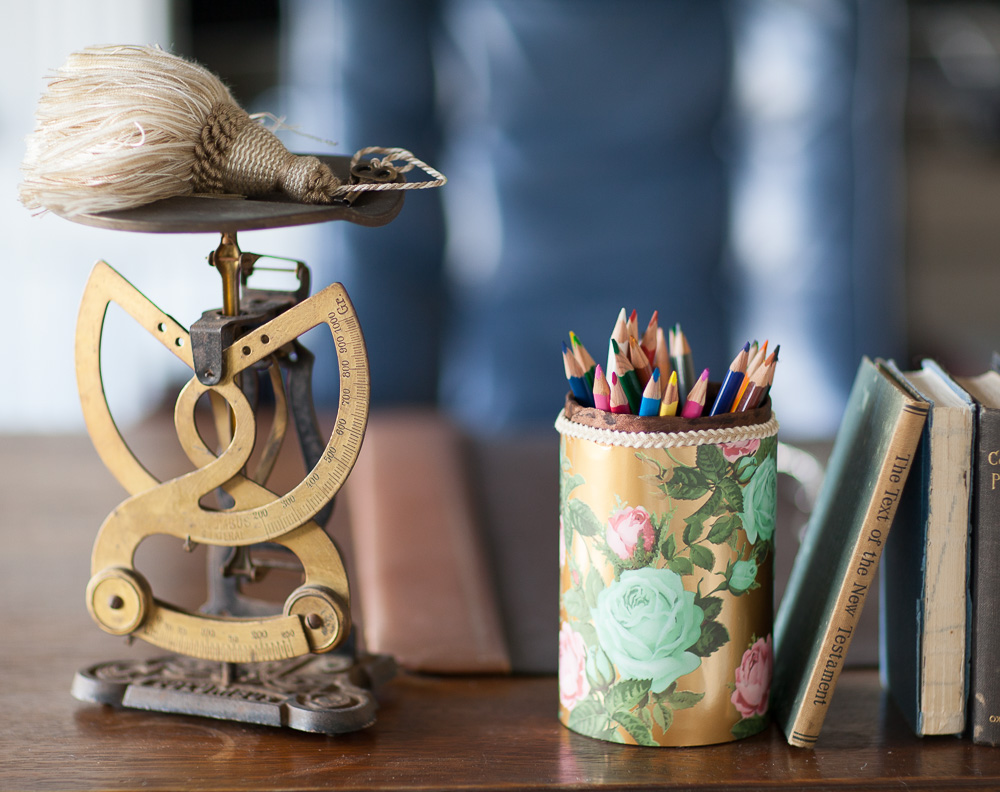 I also wanted to point out this scale on the desk that I just found. It's an old postal scale, maybe from France. It was a splurge, but gorgeous!  As much as I love my pencil holder I can't keep it on my desk, because there is a pencil theft in my house, and they will all be gone by morning if left here. I hide them in my pantry. But otherwise I would leave them out on my desk.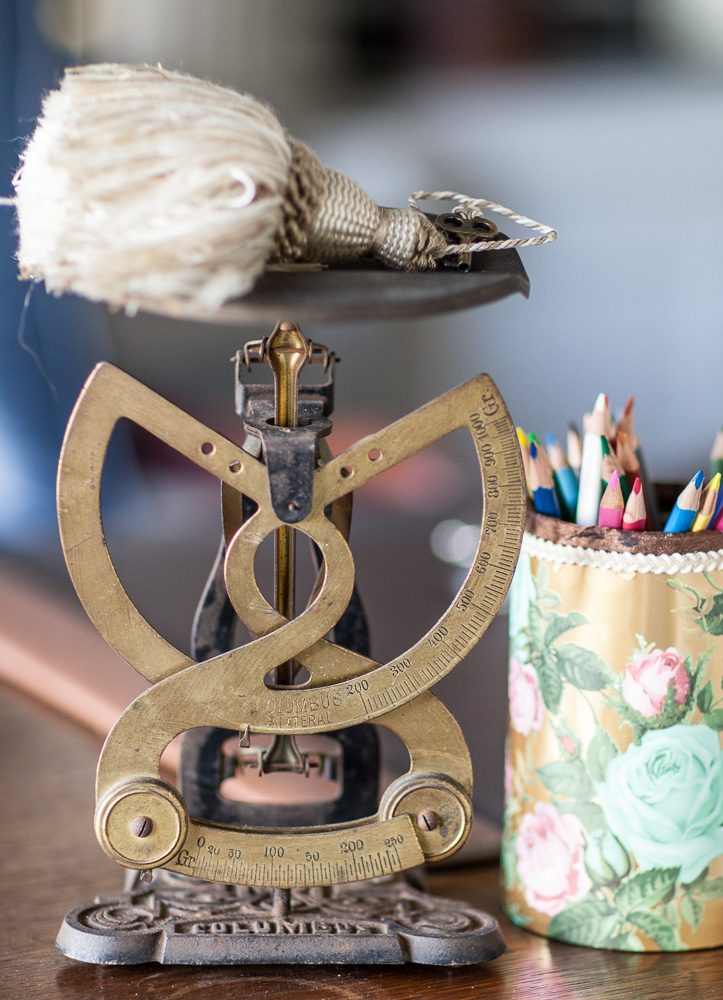 The trick to this project is finding beautiful paper. I found mine at my local Michael's store.
Don't forget the giveaway going on now.