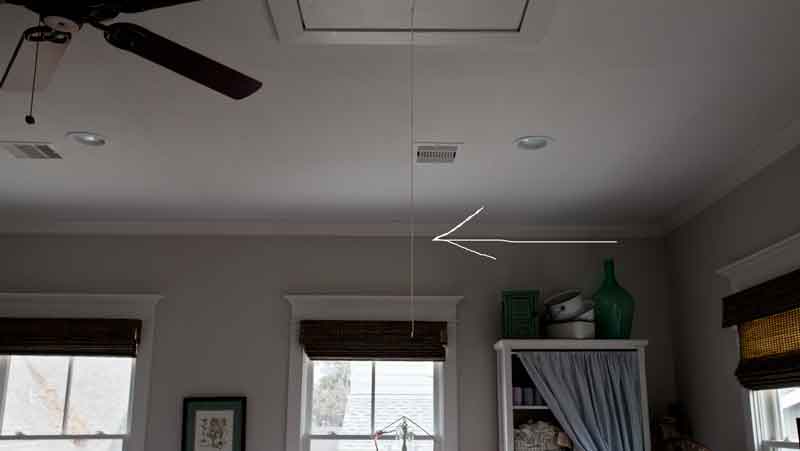 I can't tell you how excited I was when I got the idea for this project. It's just easy, cheap, and I think it made a big difference in the room.  And did I mention I was finished in about 10 minutes?
Okay here's the deal. I despise those strings for the attic stairs. It's one thing to have the string in a little used area of the house, but here in the guest quarters, the string hangs down in the middle of the room.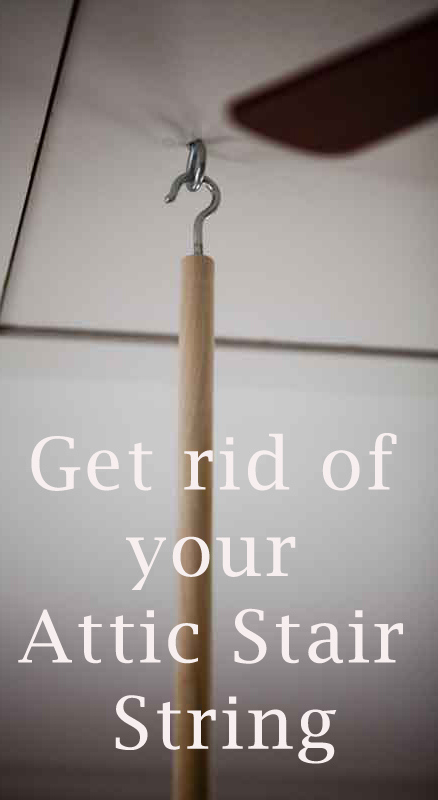 And so here is how you get rid of that thing.
First get the hardware needed, an eye hook and and a regular hook.  You"ll also need a long rod, this one is 3 ft.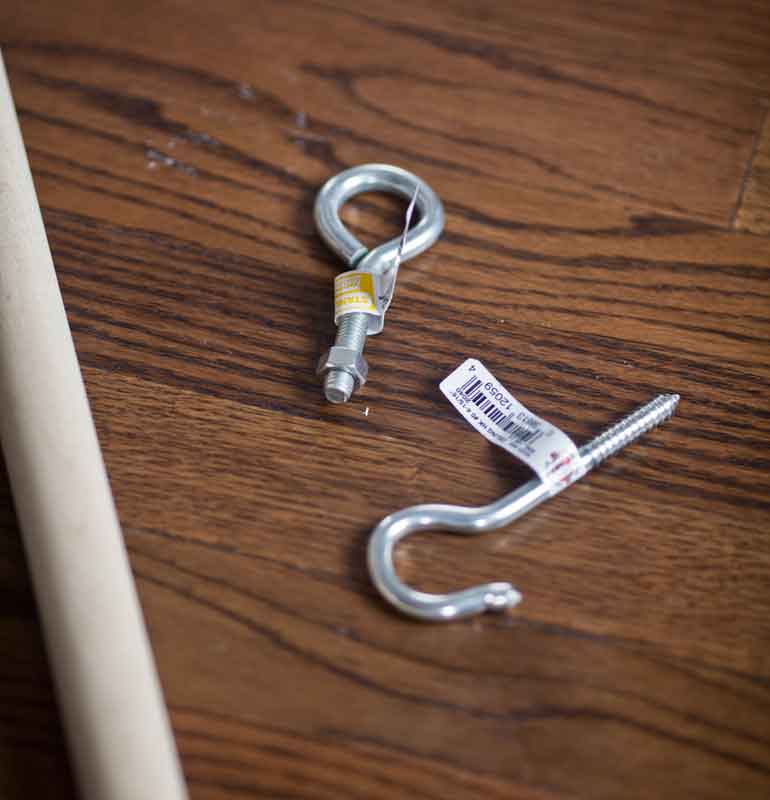 Then I drilled a hole in the end of the rod so I could screw in the hook.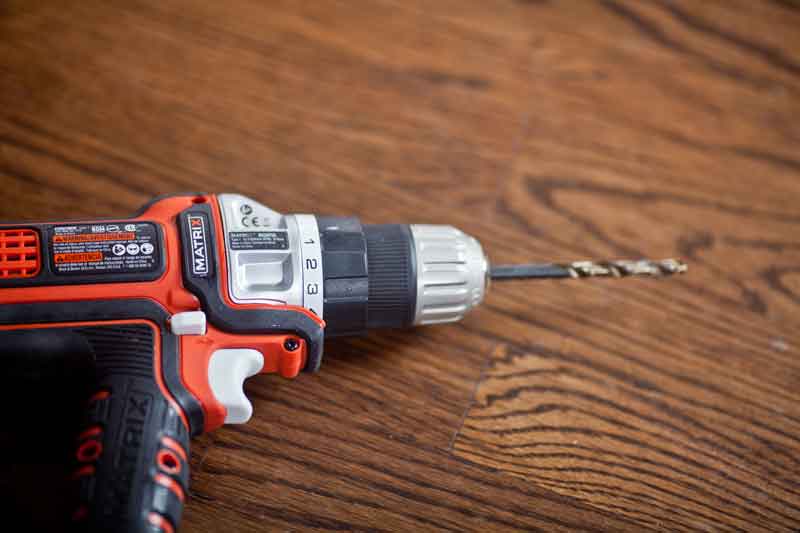 It was easy, but I used pliers to finish screwing it in all the way.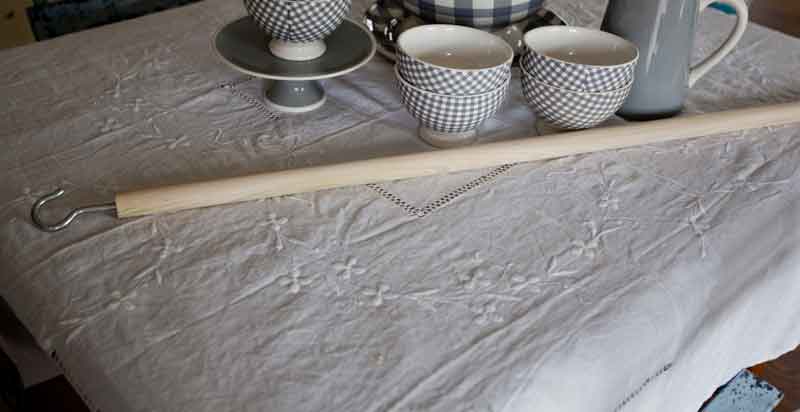 I also removed the string from the attic stairs, and made that hole a bit bigger to accommodate the eye hook.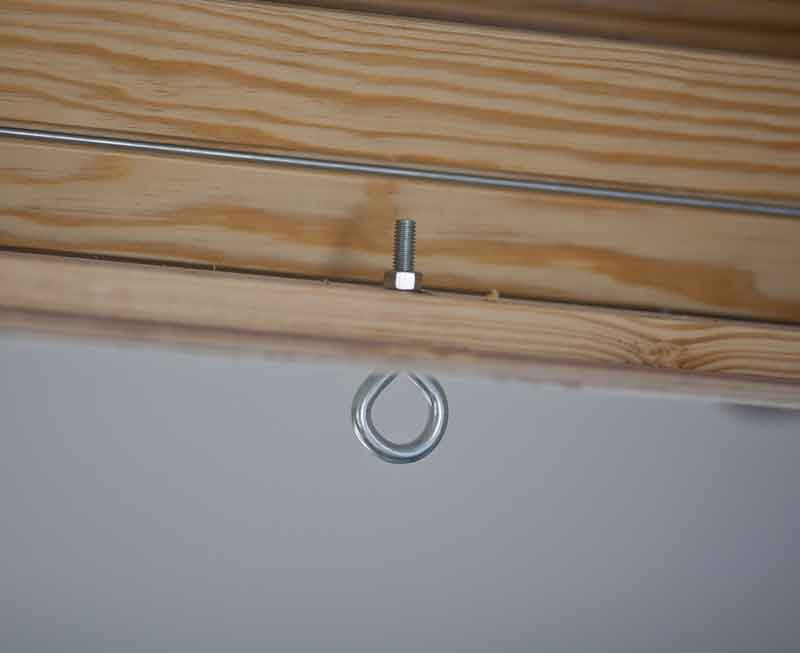 And now I was finished. I use the rod to pull the stairs down or put them back up in place.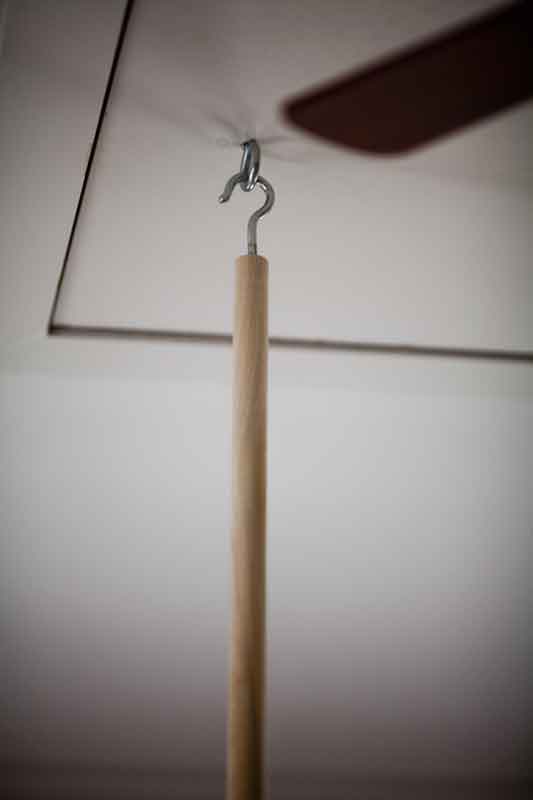 If you look up, you can see the eye hook, but it doesn't hang down like the string did.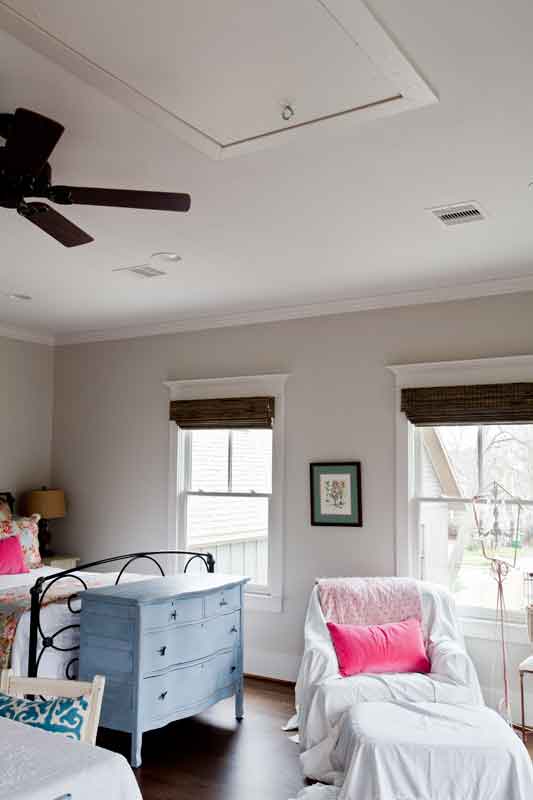 A few bucks, a few minutes and you're done.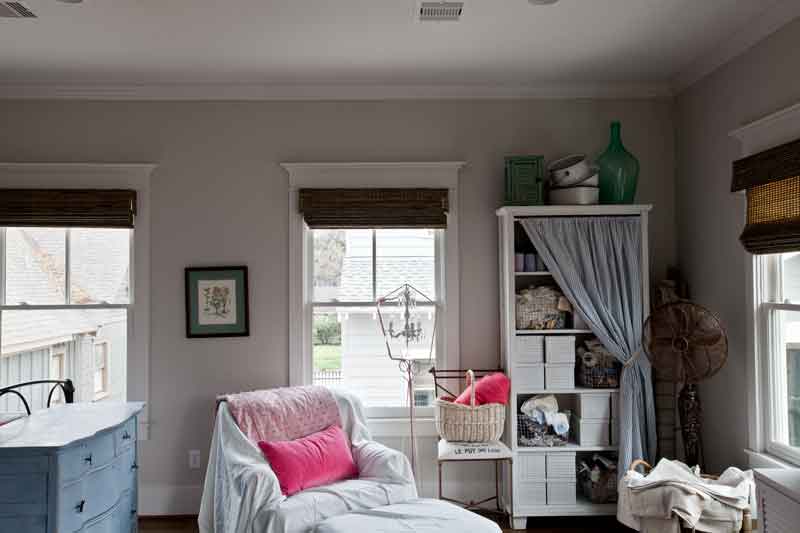 I also had the same issue in our dressing room, so I did the same thing there. No more string hanging from the ceiling!!