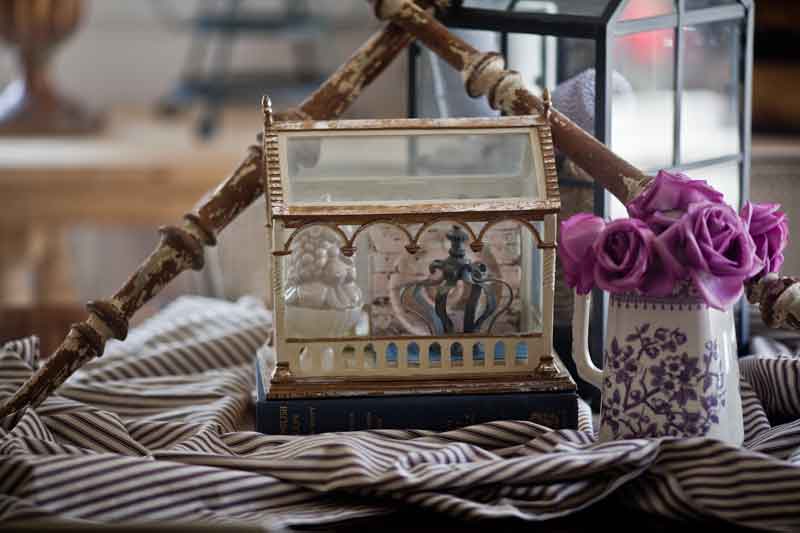 There is something soothing about using vintage decor.  I love the look of something that has been around for awhile, and I like to imagine what the original owners using the item.  But there's lot more reasons to use old things in decor.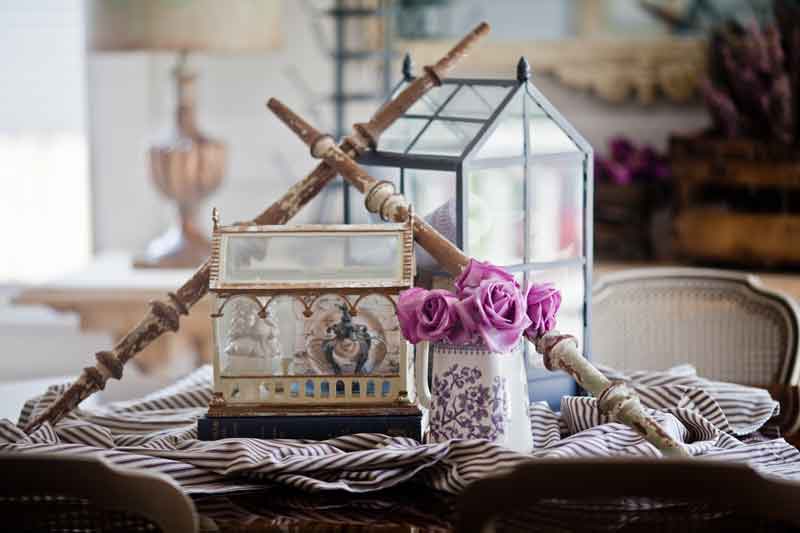 For one thing you are saving an item from a landfill, so using vintage decor is GREEN.  But I use vintage items for a different reason.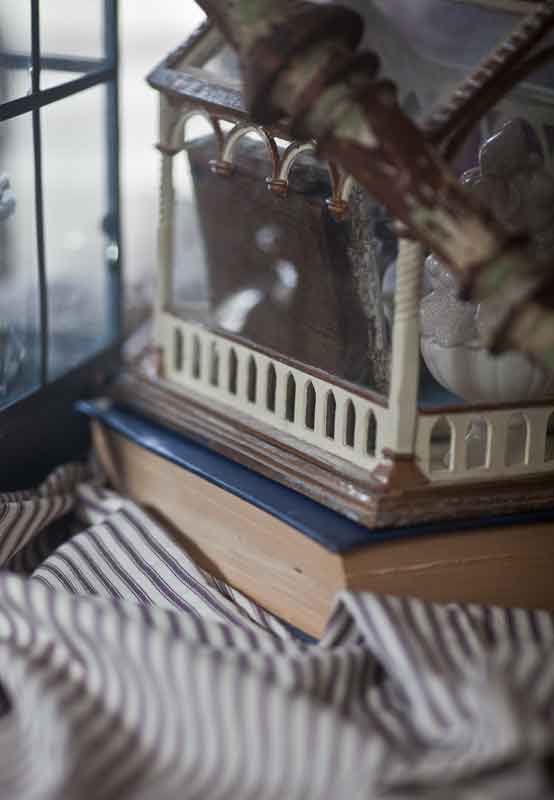 My personal opinion is that a room just looks richer using vintage decor. The room feels weightier and more interesting.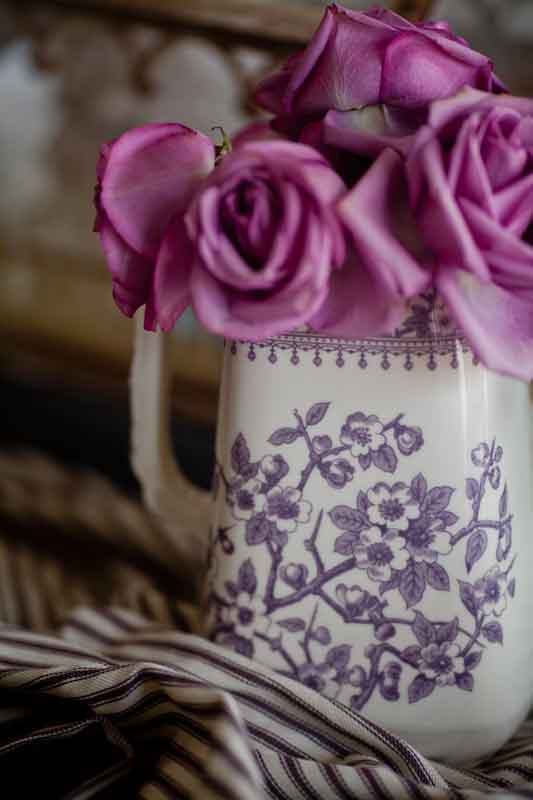 The items become works of art and conversation starters.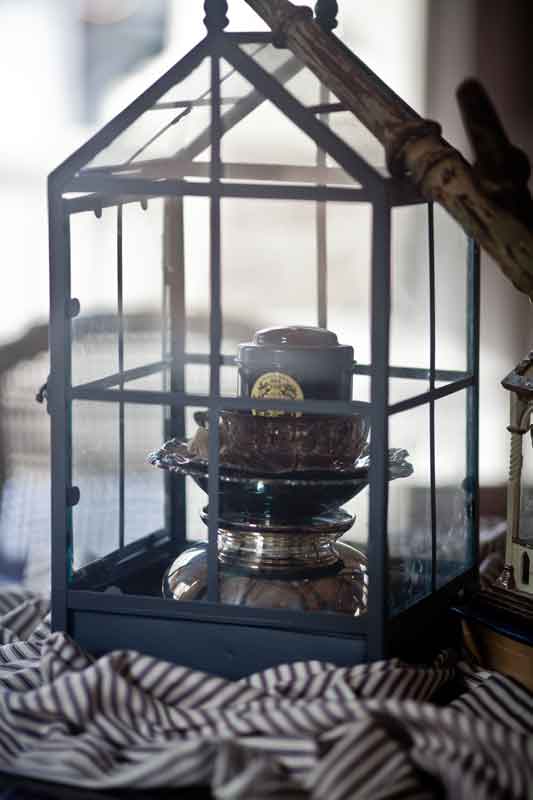 Sometimes I buy new things that look old, but I seek out the real thing whenever I can.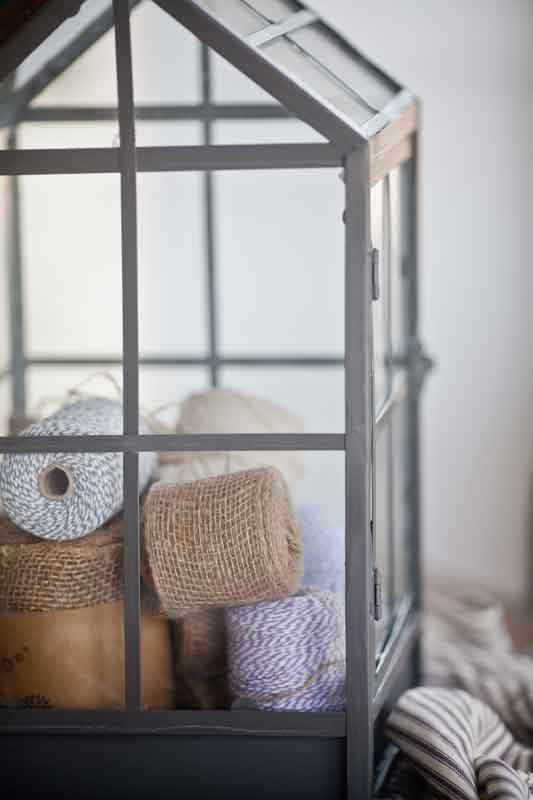 I love this French tea tin, but it's actually new.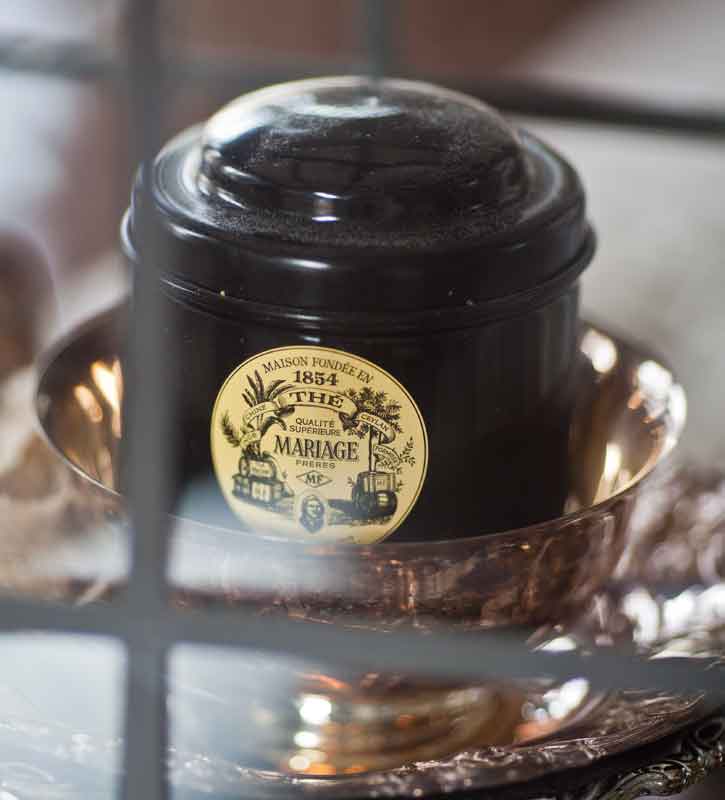 This stair spindle is very old; I love the layers of paint showing through.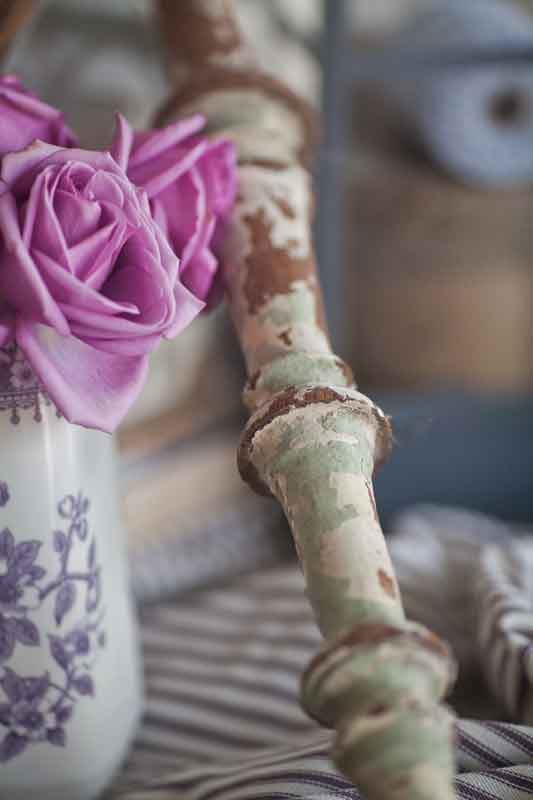 Sometimes I find things at thrift stores and I'm not sure how old they are.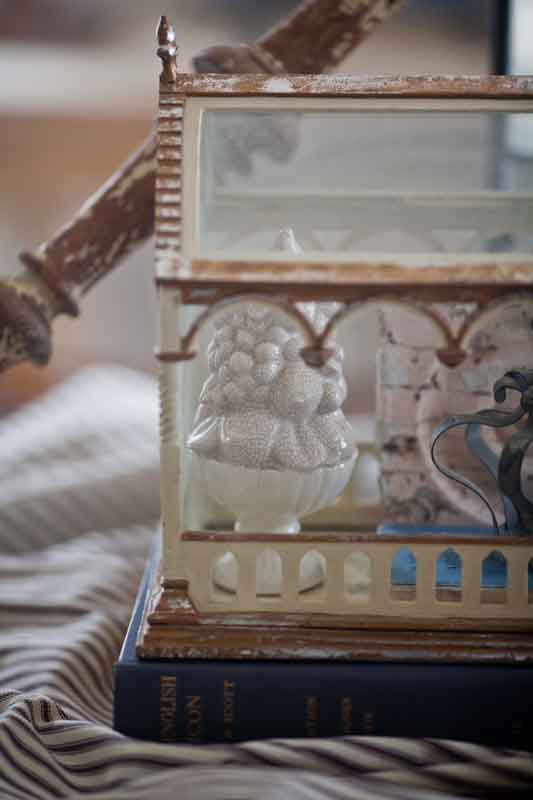 The down-side to using vintage materials is that are mostly one of a kind things you can't easily find.  So I am always happy to share sources with you. This tablecloth is from my fabulous partner Heritage Lace from their Downton Abbey collection. These are new, but they have an old look.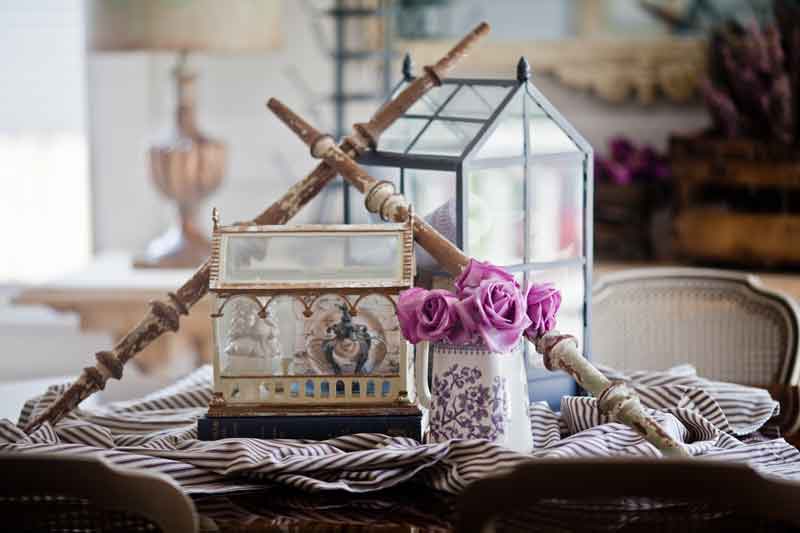 I LOVE this tablecloth!!  They have many more to choose from, so go check them out.