I know a favorite topic is how to achieve a high end look for less, so I thought I would throw out some tips on how to do it.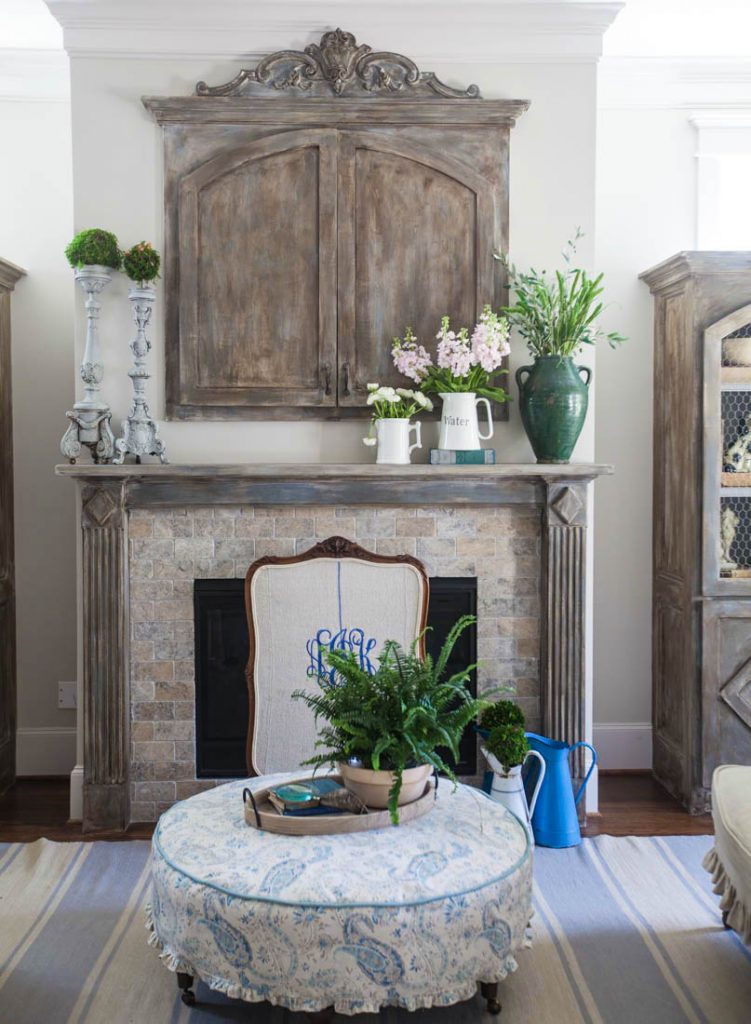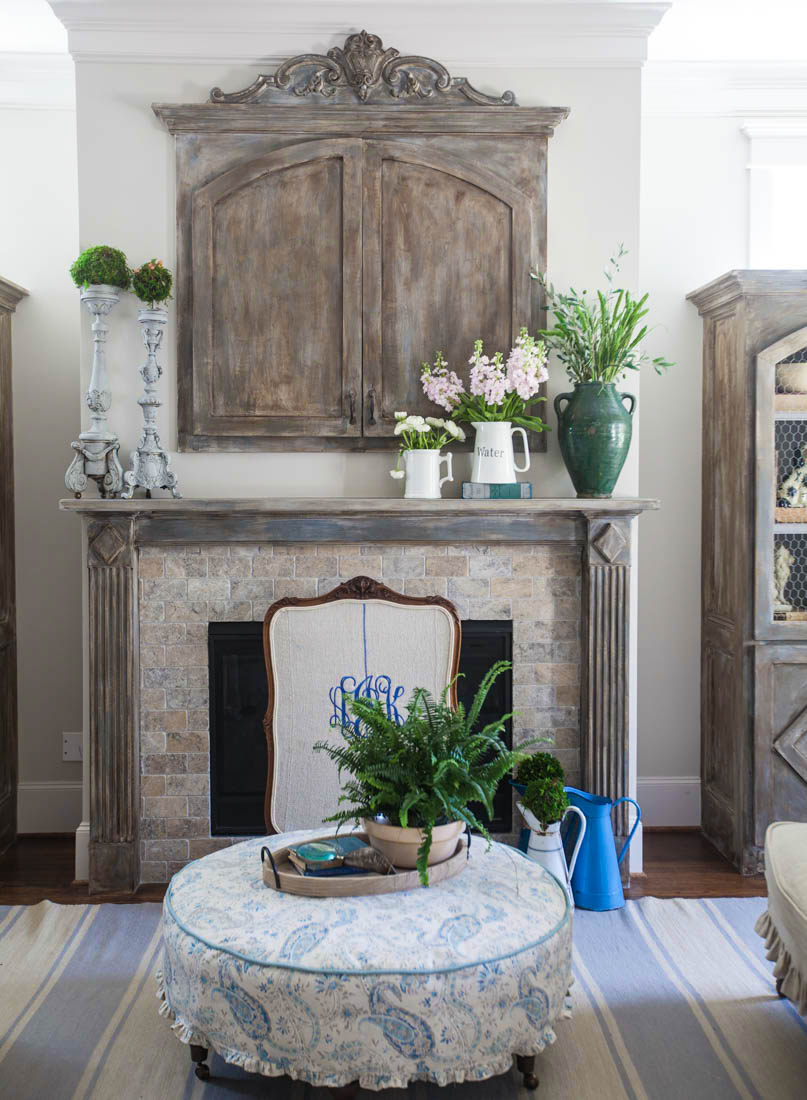 Remove things from the room that are 'too cutesy'
I've got some cutesy things. We all have them, but they somehow give off the feeling that the room isn't to be taken seriously.  I'm not suggesting that you get rid of them, but maybe move them to another room for awhile. I've got a vintage collie figurine because it reminds me of my sweet Molly. I know it's cutesy, but I couldn't help it. I had it in my study, but finally moved it to a less prominent spot in the house. I'm not planning to part with it, but I don't have it prominently displayed.
Add a designer pillow.
Adding some expensive-looking fabric will give your room a boost. The thing is, you don't need yards and yards of fabric, for the fabric to improve the room. Rather than using it to recover your furniture, try adding it on a pillow or two. The pillow shown is made from linen embroidered fabric. You could easily make a pillow with just a yard of fabric or less if needed. Information on this fabric is available HERE.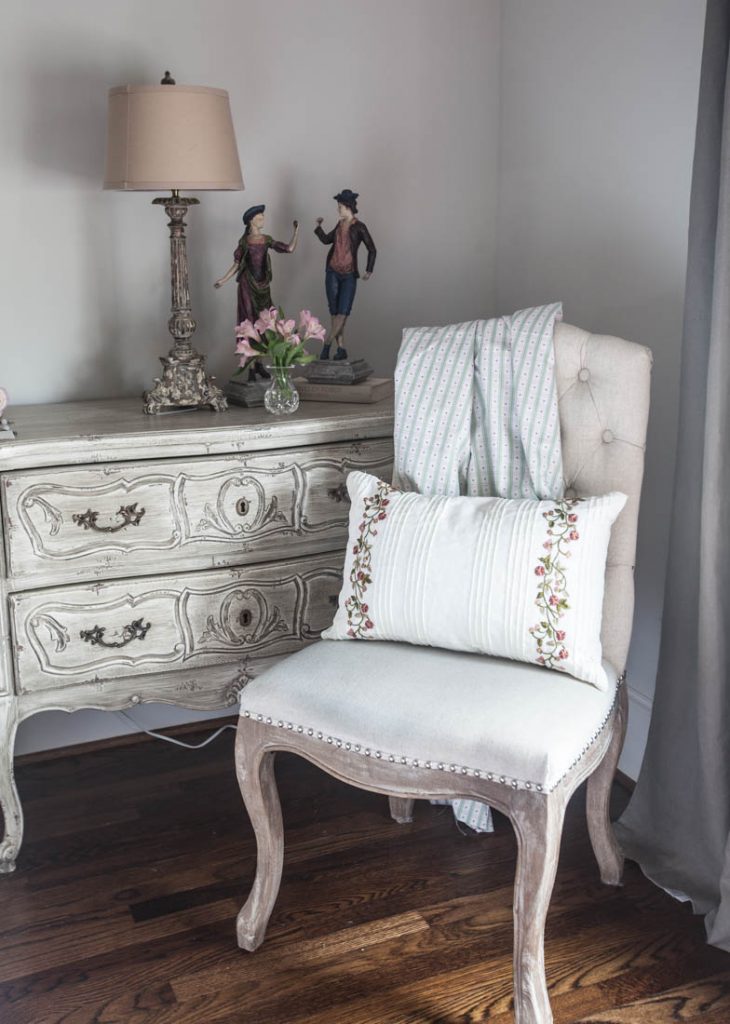 Hang plates on the wall
Plates on the wall are so elegant, and they don't need to be expensive. I love the look of a dark wall covered in white plates. You can use a plate rack or hang the plates on the wall. A reader suggested using pull tabs from soda cans glued onto the back of the plates. Use duct tape to keep it in place as the glue dries. Use at your own risk, however; I've used a similar technique to hang plates with no issues.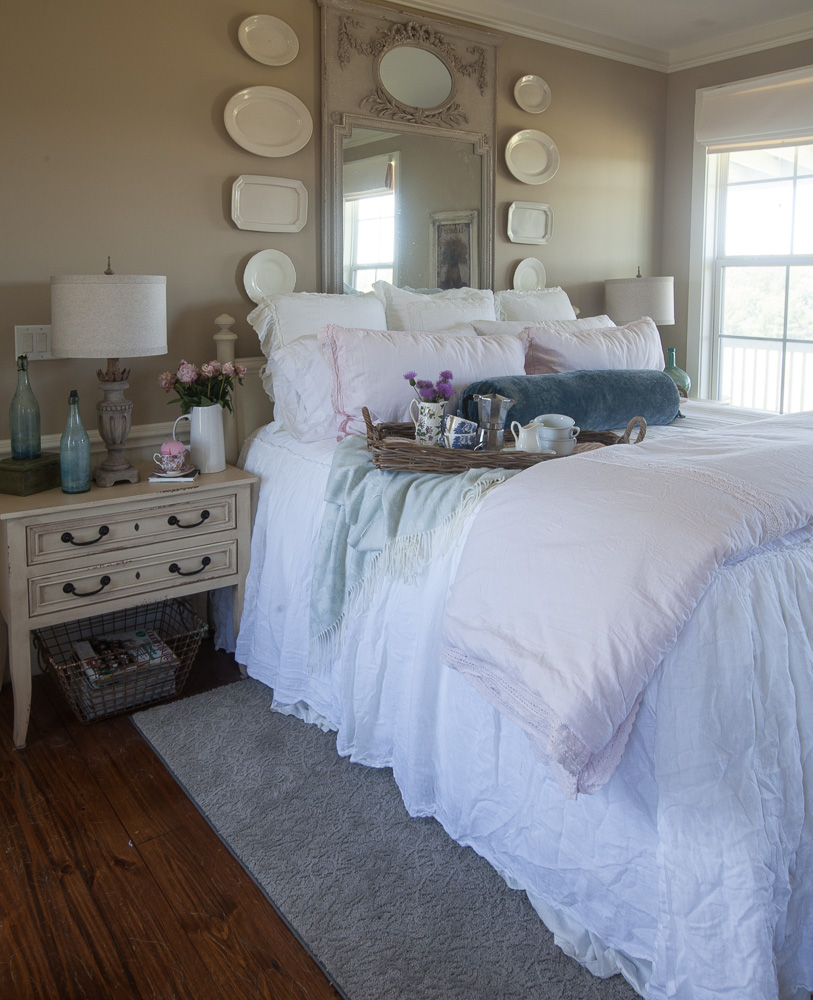 Looking for a wonderful Mother's day gift? Check out these ideas. Listen to the podcast below.
Add a plant.
I know, it sounds too simple, but it is an elegant look. If you can't keep a real one alive, try a faux plant.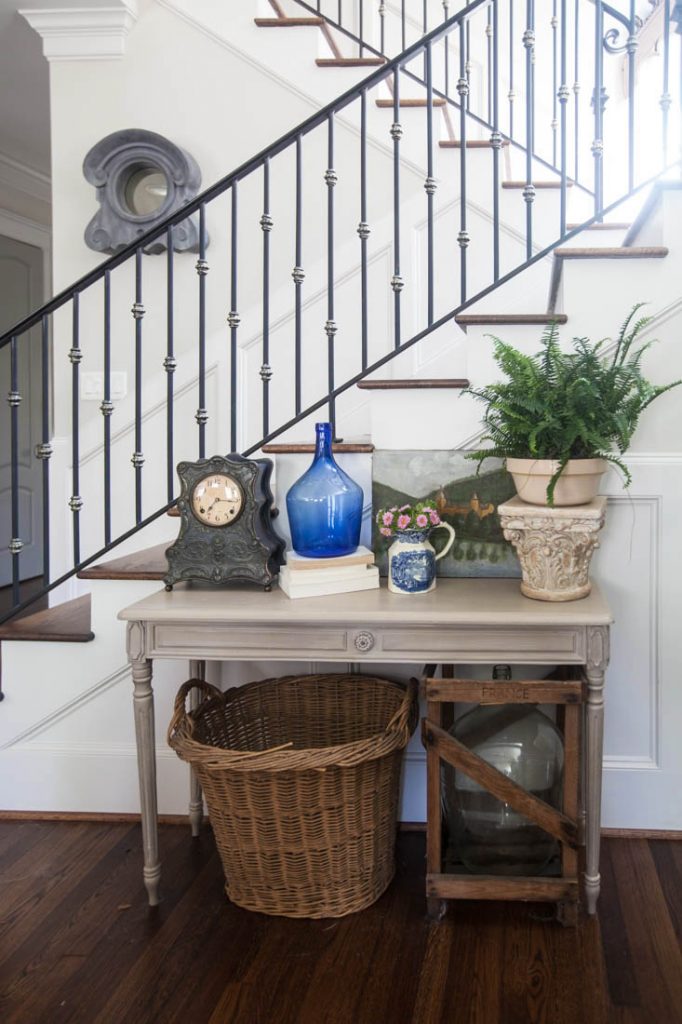 We are a participant in the Amazon Services LLC Associates Program, an affiliate advertising program designed to provide a means for us to earn fees by linking to Amazon.com and affiliated sites. affiliate links
If you are looking for something new for your home, I have so many ideas. I spend a lot of time curating things I love on Amazon. They are all displayed on one page. You can find them here. HERE. I've recently added several fresh spring finds.