I don't follow a lot of trends. As I said on the podcast, I feel like I'm on an island doing my own thing, and I don't focus on the current trends much. But sometimes, something trendy speaks to me. Remember when George from Seinfeld said he wanted to be ensconced in velvet? I want to be ensconced in faux fur. It's trendy, it's hot, and I love it.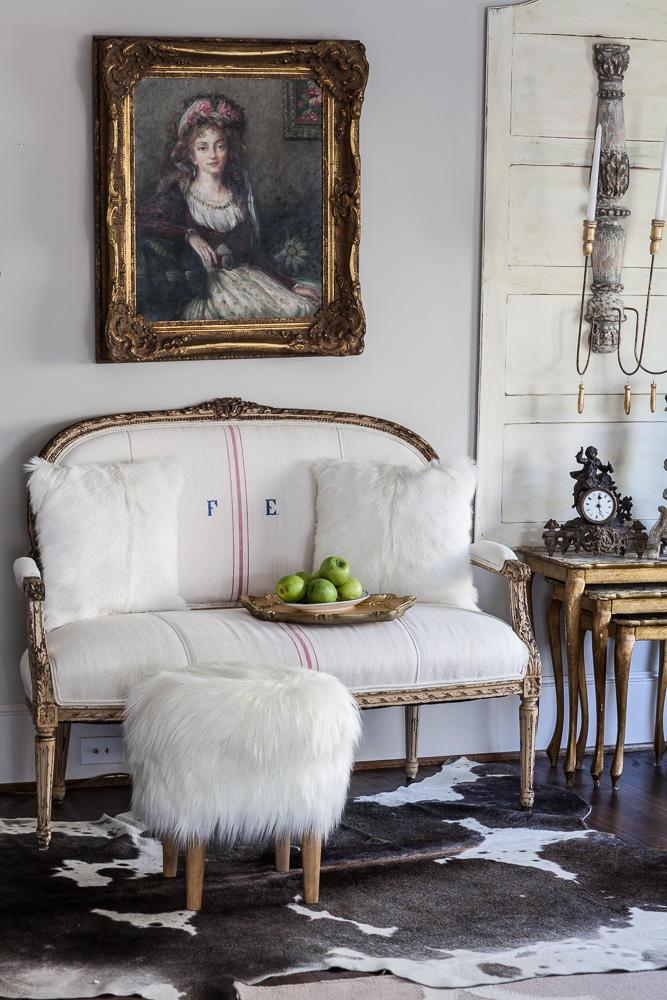 Yes, I broke down and bought something that is NOT farmhouse French, but you know what? I've got my hands in the air, like I just don't care. I am loving the faux fur! So this corner has fur pillows and the fur ottoman. Seriously how cute is that ottoman?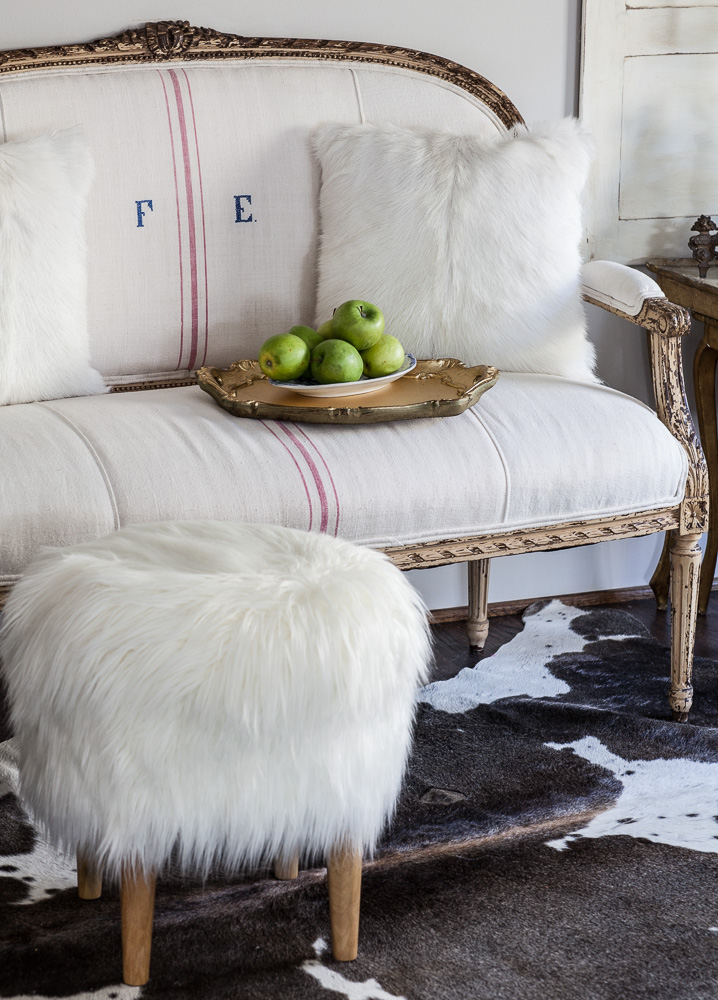 It gives the room a fun feeling. It's unexpected next to a vintage Louis XV settee, which is why I really like it. I think the unexpected element is what adds fun and wow to a room. Have you noticed that many well designed rooms have something unexpected in them? Maybe it's a piece that is a different color or maybe it's a different style. Or maybe the thing is used in a new and different way. The trick is to be creative, and don't worry about everything being perfect. I love this ottoman in here, but on the surface I would say it doesn't really go because it's not French. And yet, I really like it in here.
These footstools are fairly inexpensive, but if you want to make your own, I found a tutorial HERE at A Beautiful Mess.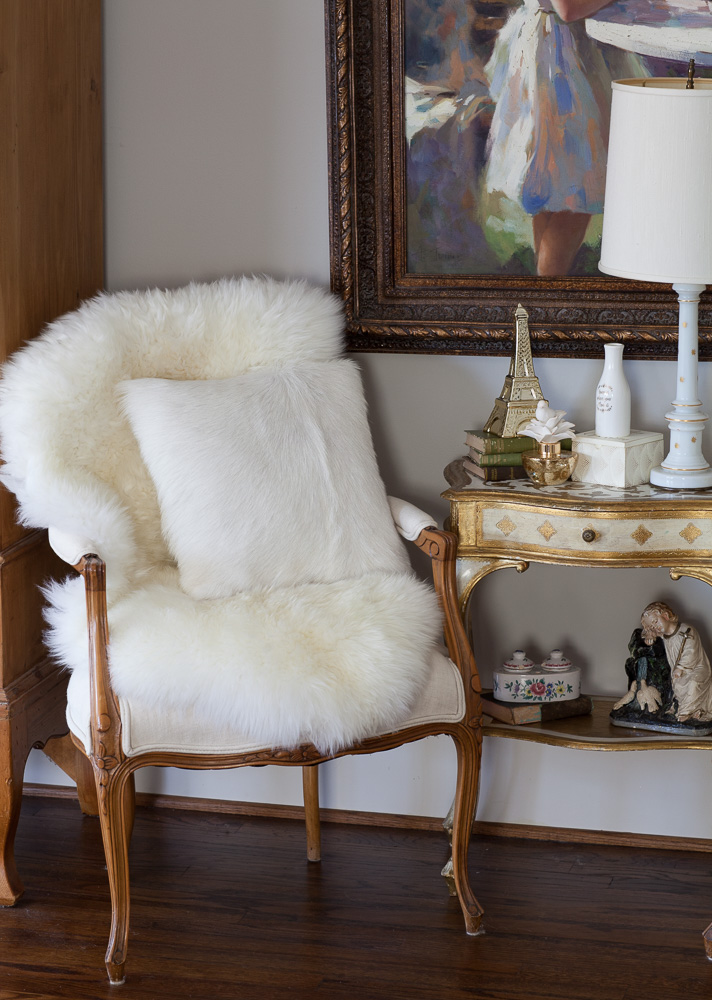 Here I used a furry rug and pillow on a Louis XV chair. It looks so warm and cozy to me. Below I placed a fur rug on my ottoman and then added a lavender throw on top of that. Layers and details, that look is also on trend.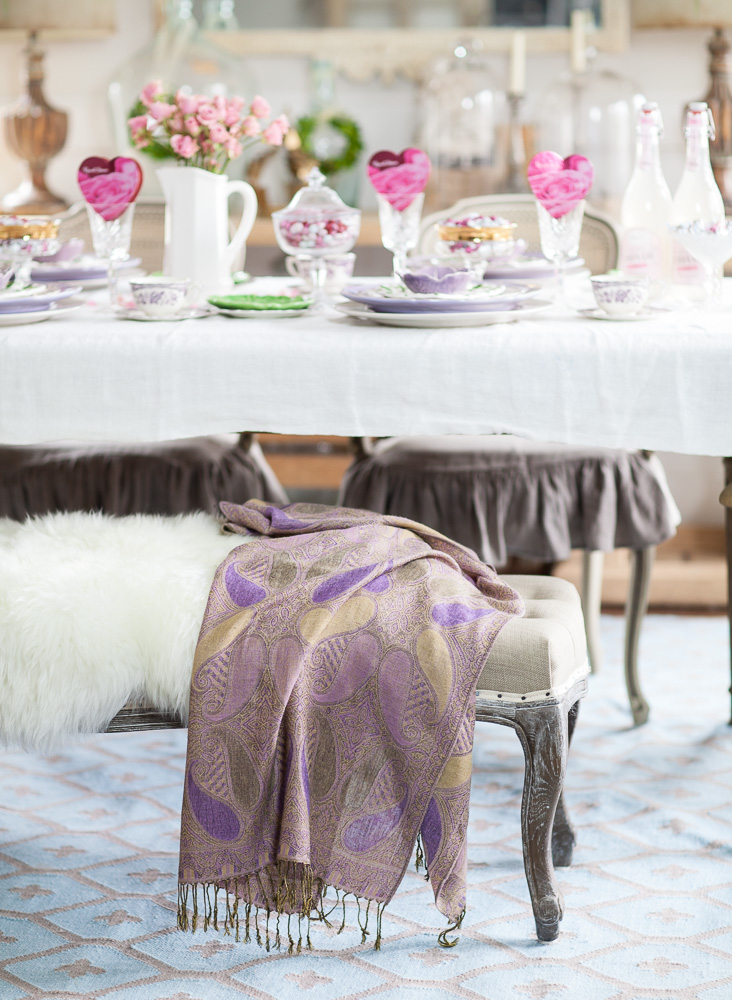 Next I added fur pillows to gray chairs. I think I need one of those pink fluffy pillows too.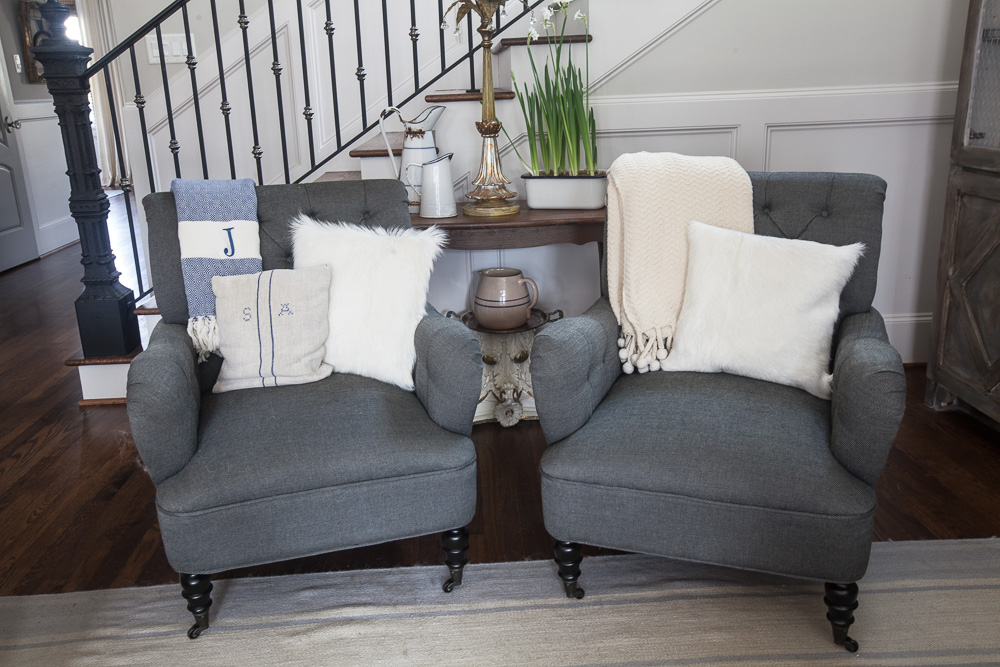 I found some gorgeous furry things for you to check out below.
Affiliate links.