Every now and then, it's good to mix things up. I like to move things around for several reasons. Firstly, it helps to keep you from getting bored with your home. When you move things around, it's fun, and exciting. It also helps you to learn by trying new arrangements. Every time you move something to a new spot, you are experimenting. You are also learning. As you try different things, you see what works and what doesn't work. You improve your decorating technique.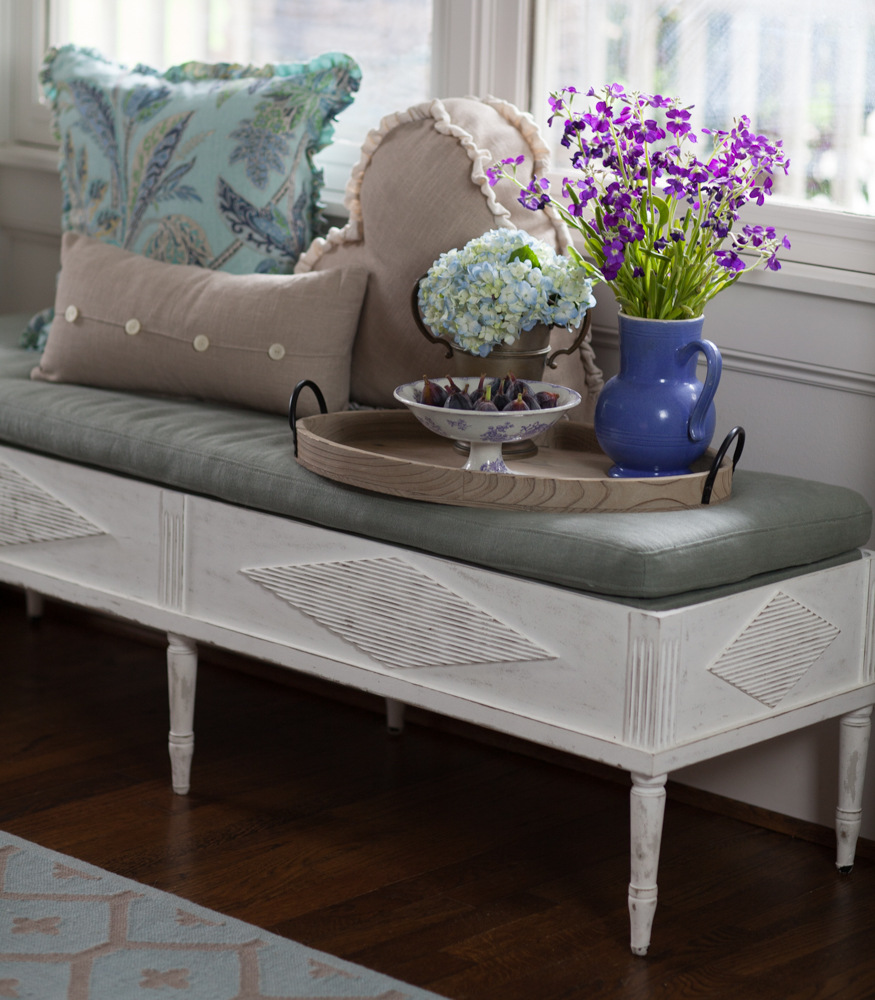 Another reason to move things around is that it saves money. Rather than buying something new for your house, why not just move something from one room to another? Sometimes that something new is just waiting for you in another room.
I moved the bench below into my daughter's room, and I moved the Gustavian bench (above) into the dining room. I like the color in my dining room.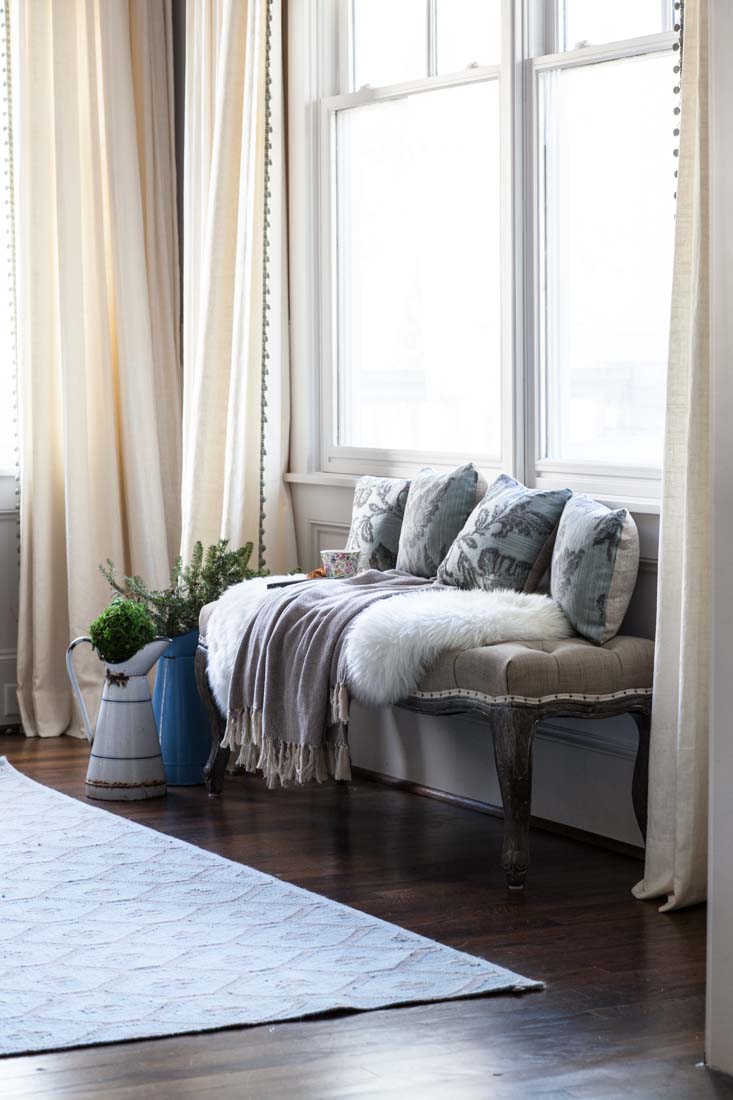 I also added a tray with some fresh flowers and a plate of figs.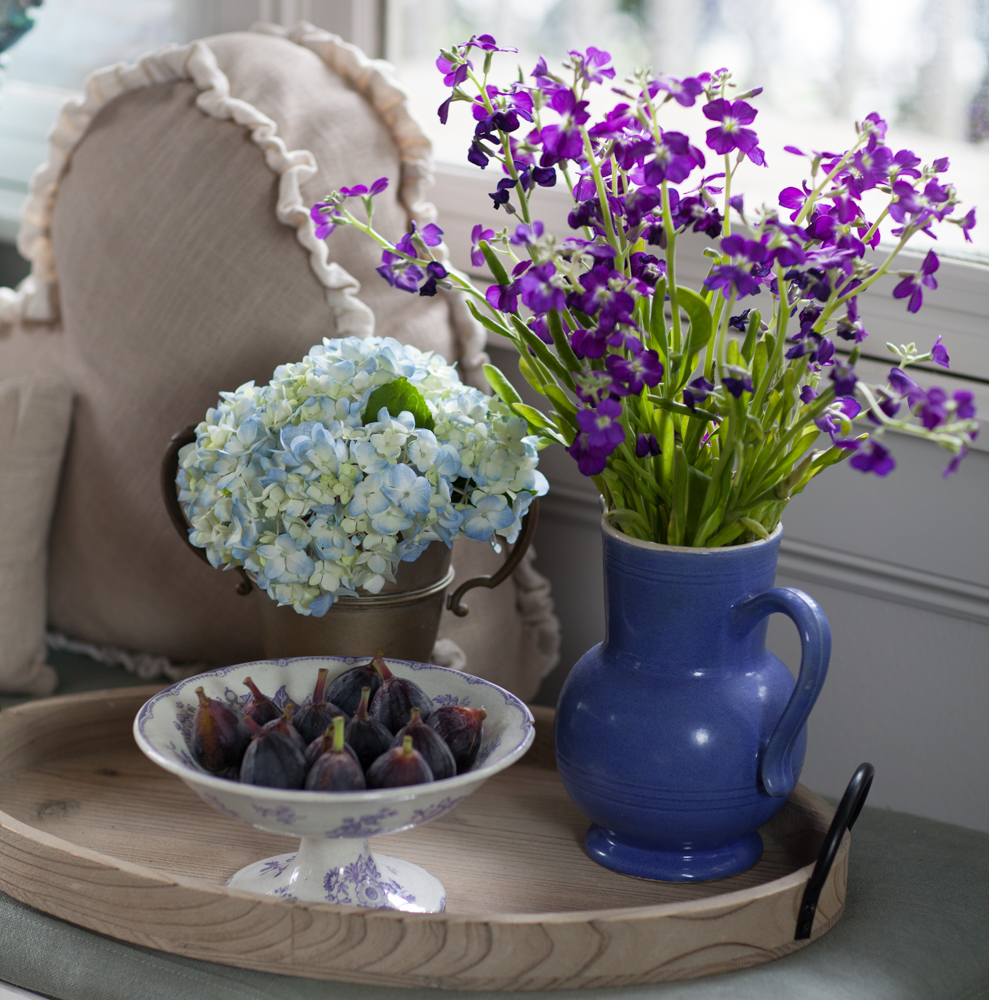 I love the way the figs look, and they are pretty delicious too. The footed plate is a gorgeous antique.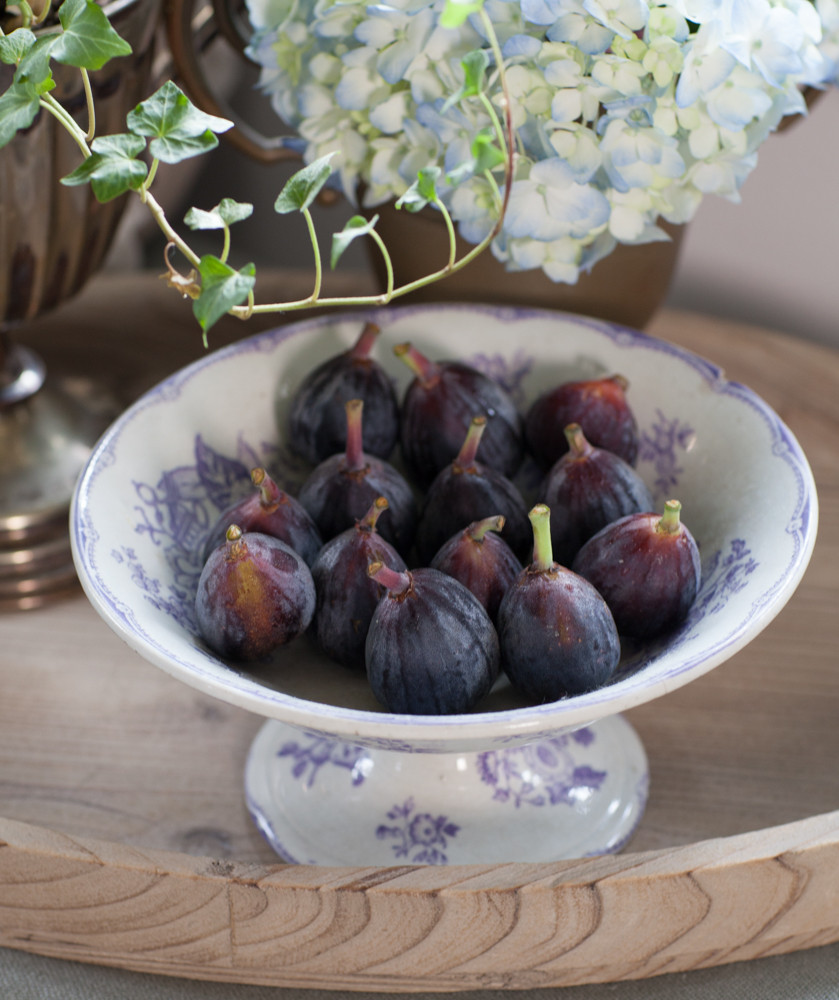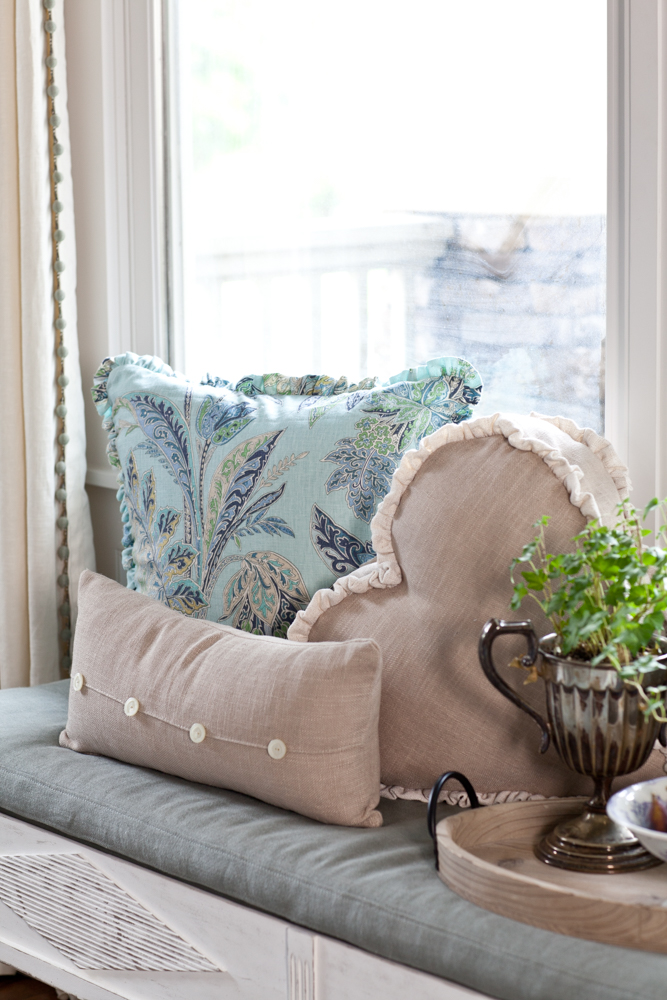 If you haven't try moving things around in your home yet, I hope you try it. It's fun, educational, and free.