Previously I showed you how I used a pediment as art in the bathroom, and today I've got another pediment. Yes I love antiques and try to use even pieces of furniture whenever I can. I've had this piece for a long time. I got it at the auction years ago. It came home with me and I wondered where I would put it. I set it on top of a cabinet and it fit exactly. It looked like it was a part of the cabinet. No one could believe my story. They thought this piece came with the furniture it was on top of.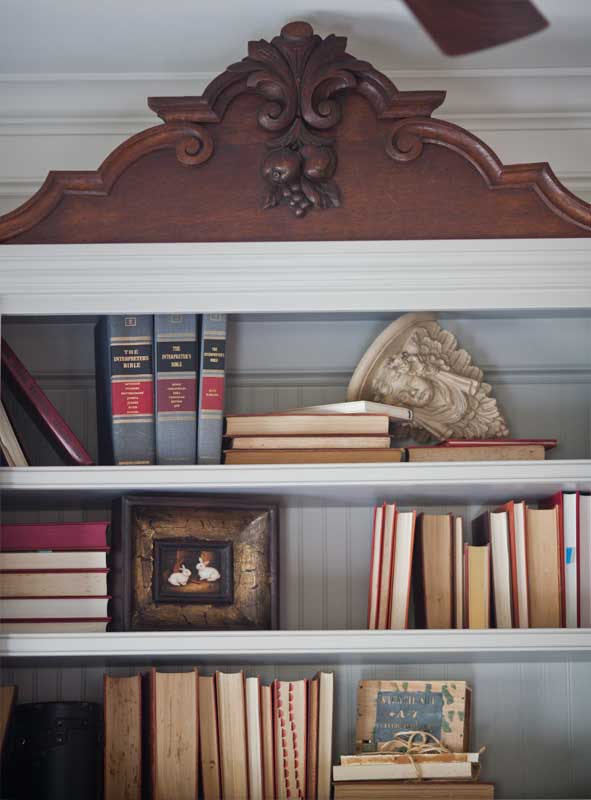 Fast forward to our move into our new house in 2013. I sold the cabinet that worked beautifully with this pediment, so what was I going to do now?  I sat in the closet for MONTHS.  Eventually I put it on top of the study bookcase, and voila!  Another perfect fit!! To make it look like it was made to go there, would require me to paint it, and I haven't been able to take a paint brush to it yet.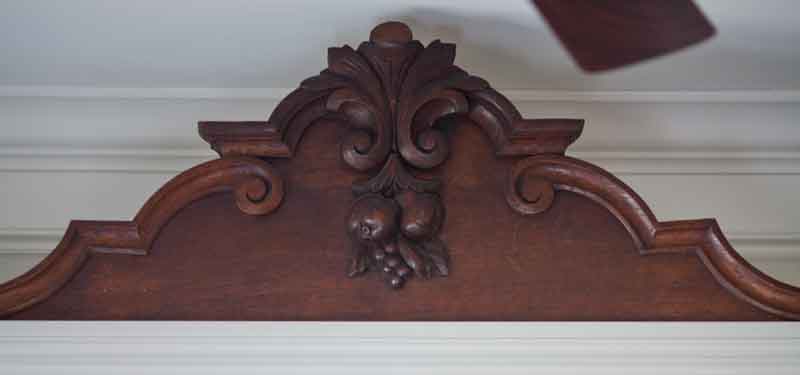 So I just leave it as it is.  I've gotten so used to it, that when I see photos of the room without it, the room seems bare.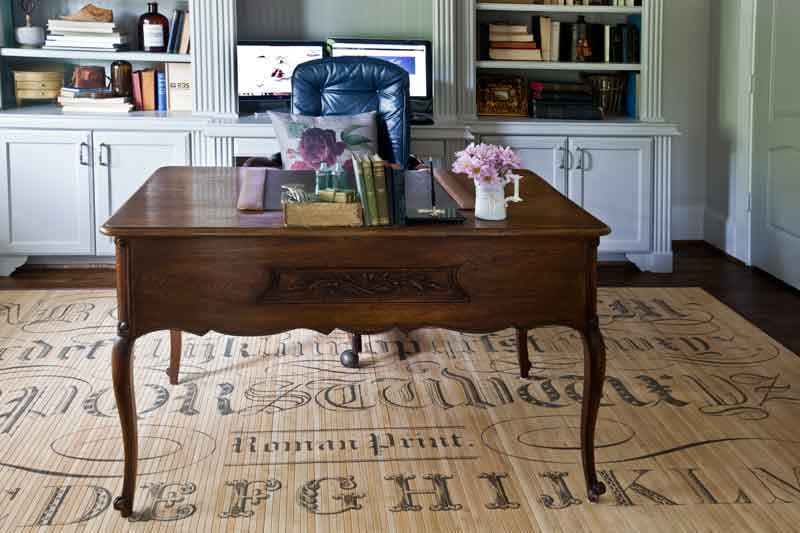 4 out of 5 collies agree with me…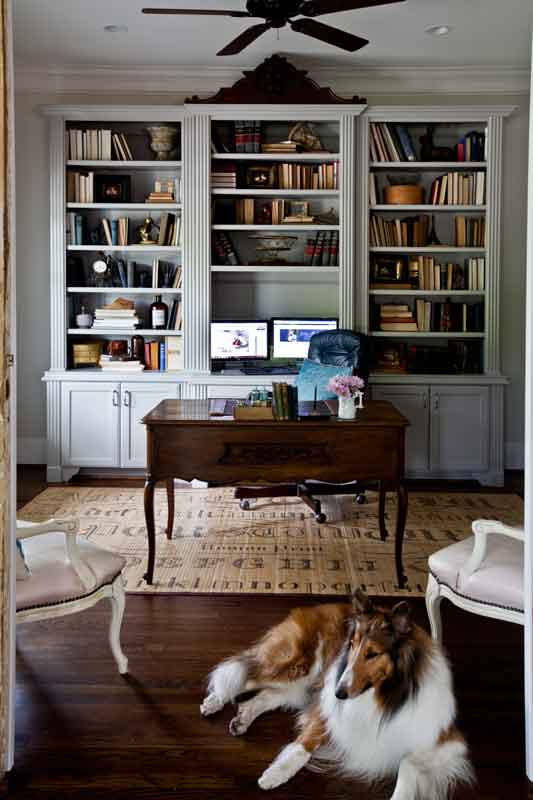 well this one does…
I mean she doesn't DISAGREE…
not that I can tell.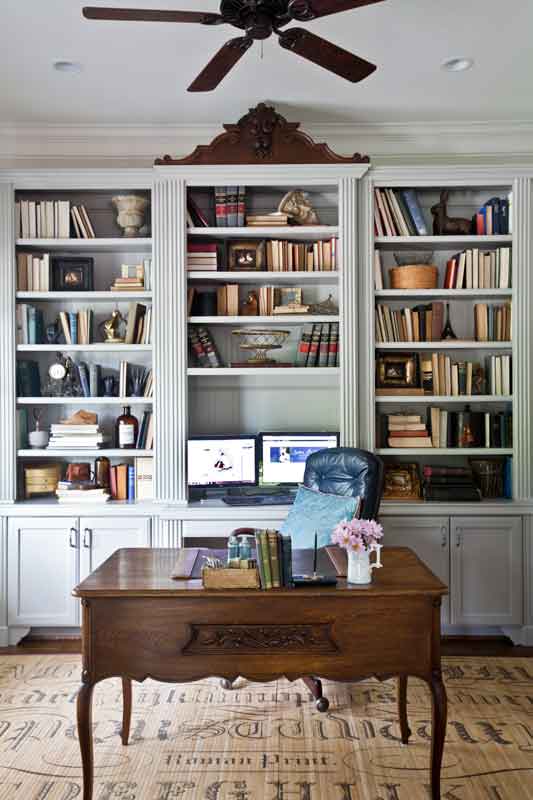 Did you notice my two monitors? When one of our old computers went out, I kept the monitor to use with this computer. It needed another video card, but I really like having the two monitors.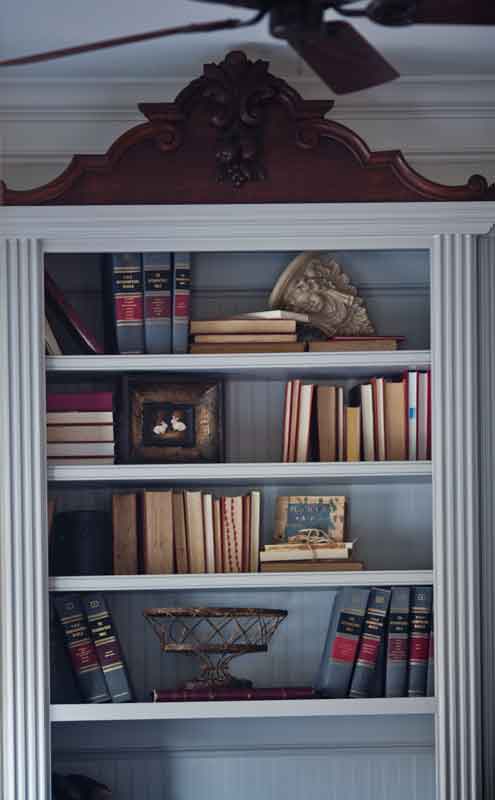 I really like my study, and it's a good thing, because I spend a lot of time in here. Right Molly?  She's nodding her head 'Yes.'