It's amazing what you discover when you experiment. I do it all the time, and I am constantly learning. So this photo below is my study the way it was.
For information about the chairs, click here.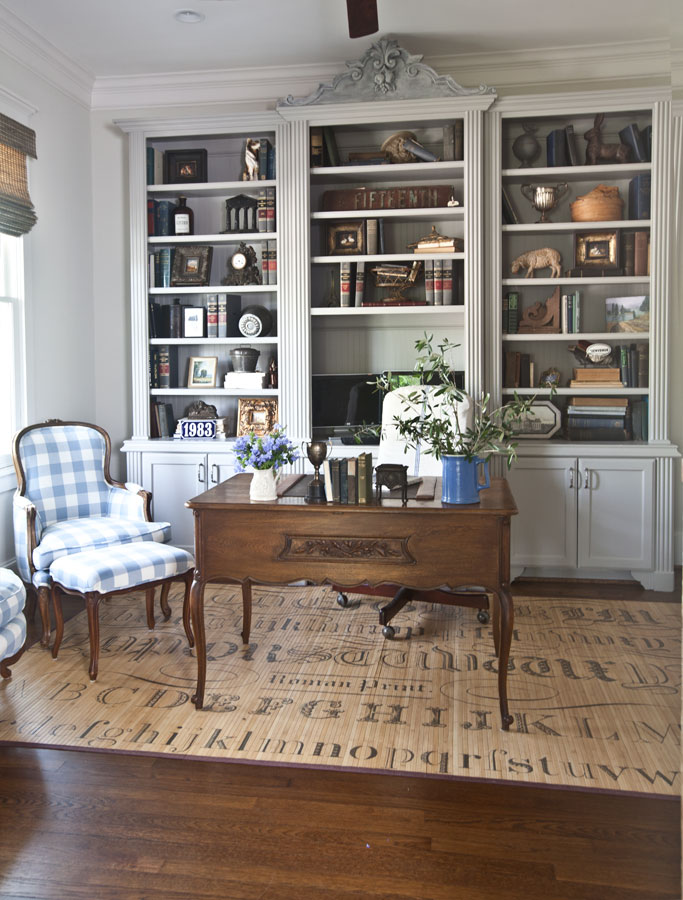 I like the rug a lot, but I had a problem, well a good one. I had an extra rug. I got a new rug for my dining room (click here to see the new rug.)
This is the extra rug that was in the dining room.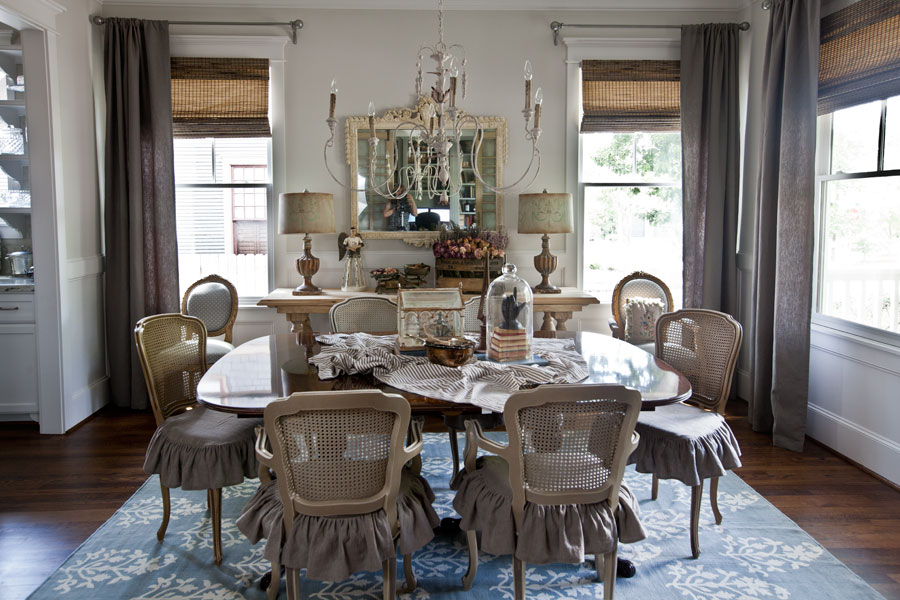 In case you missed it, Brenda Wilson won last month's giveaway. We're working on her consult date right now!  Yay Brenda!!! So I have another giveaway for this month. 14
Did you see my giveaway for November? Any comment during November on any post at Cedar Hill Farmhouse Blog automatically enters you to win!!! You can comment on older posts and the post for the day. They will all enter you to win!! Details here.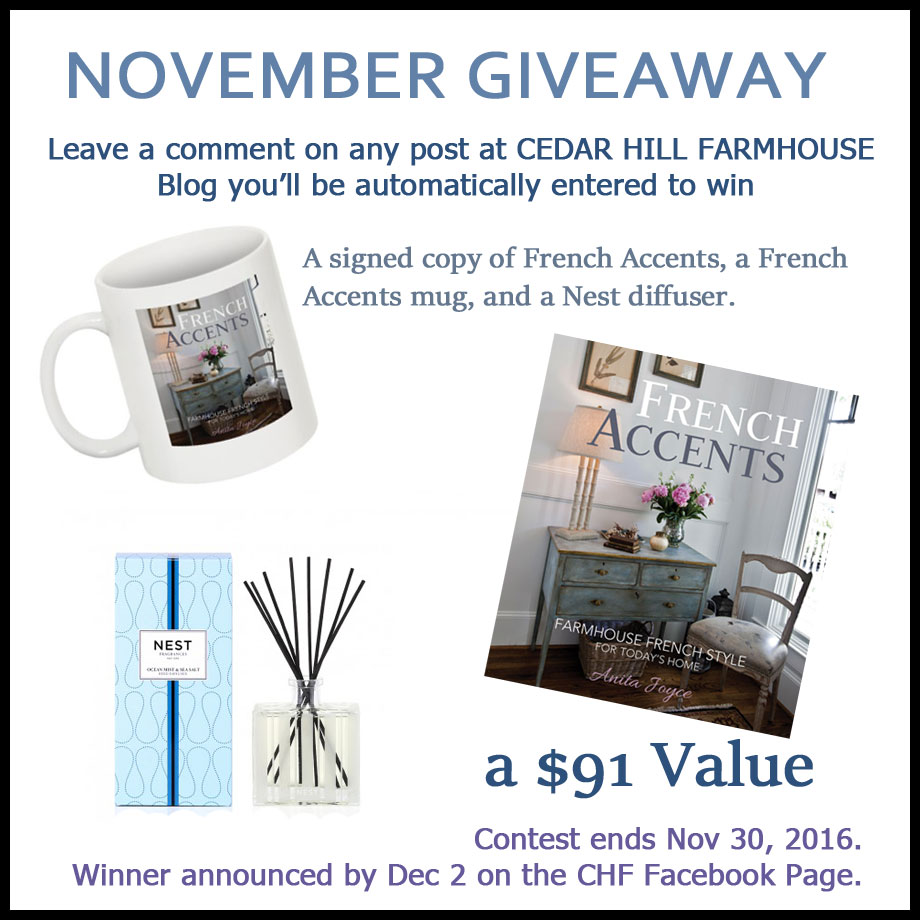 It's a gorgeous rug and of course I wanted to use it somewhere. So I moved it to the study.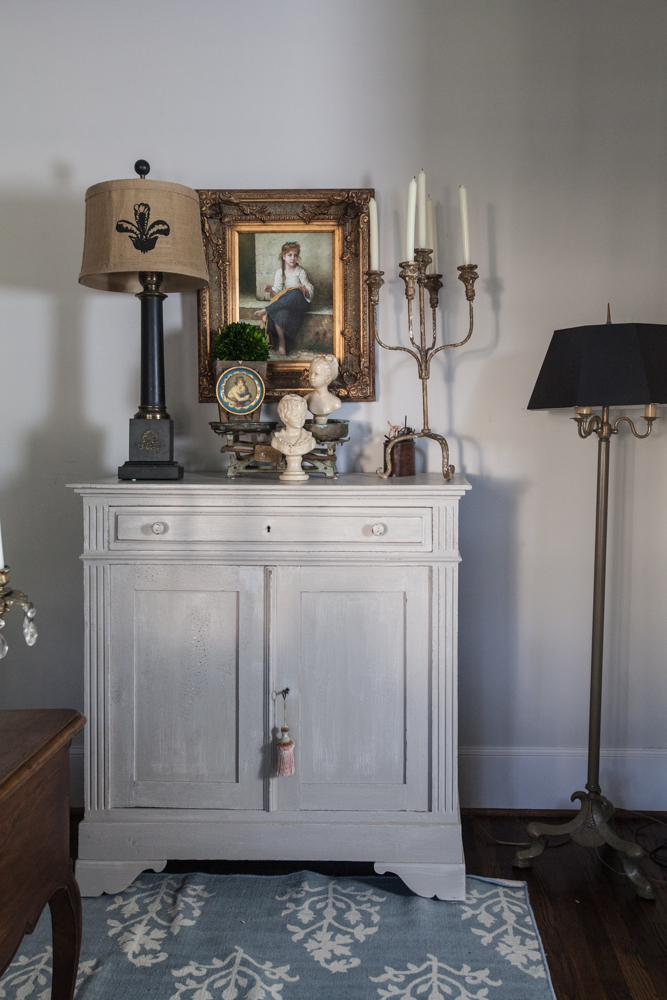 With the new rug, while I was moving furniture around, I decided to try some new arrangements. So I moved both chairs from the window wall to the front of the desk.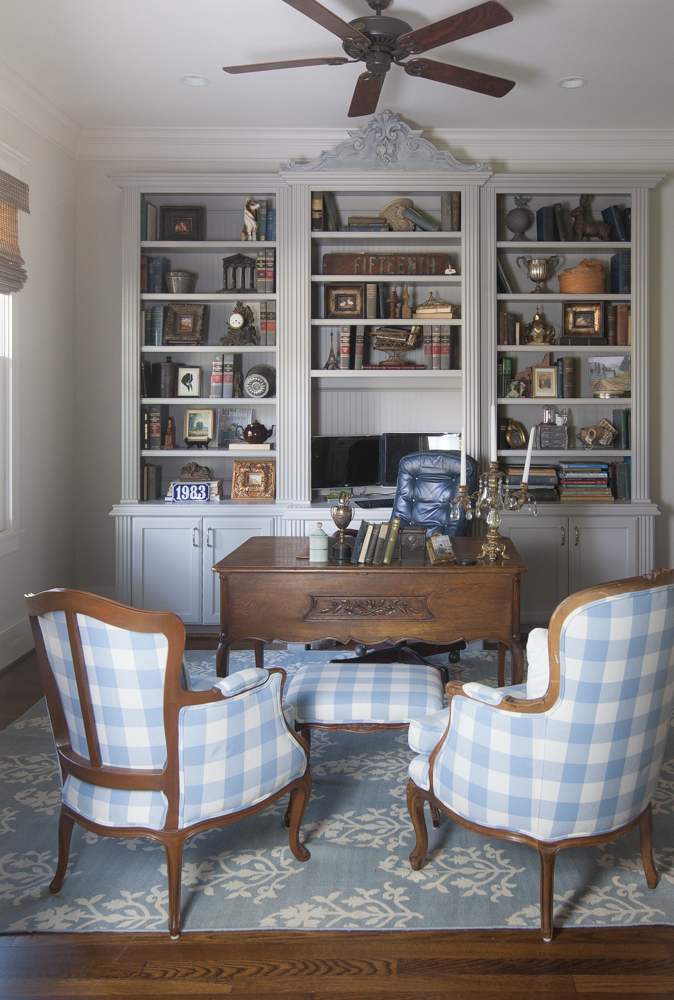 This felt crowded as you look in the office.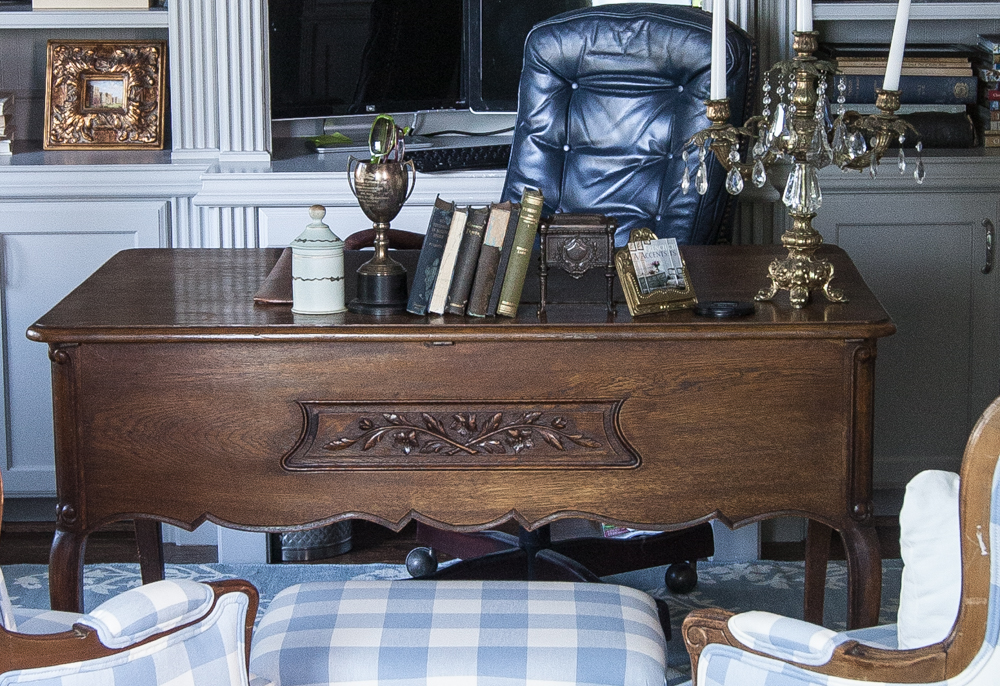 It was more symmetrical, but wasn't working from a practical stand point.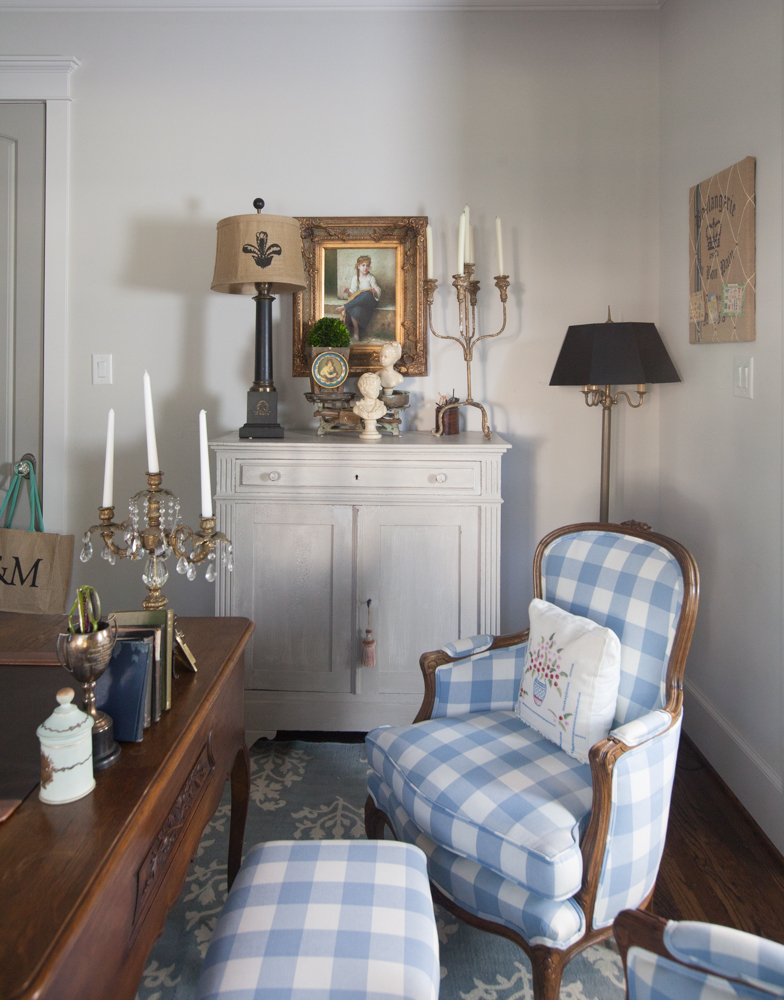 So I moved the chairs on the diagonal. There's a lot more room to walk around the chairs now. I really like the space better from a use standpoint. And I love the rug in here. The blue is so pretty. I realize now that the space works better with a bigger rug. We discussed this is the posts HERE and HERE.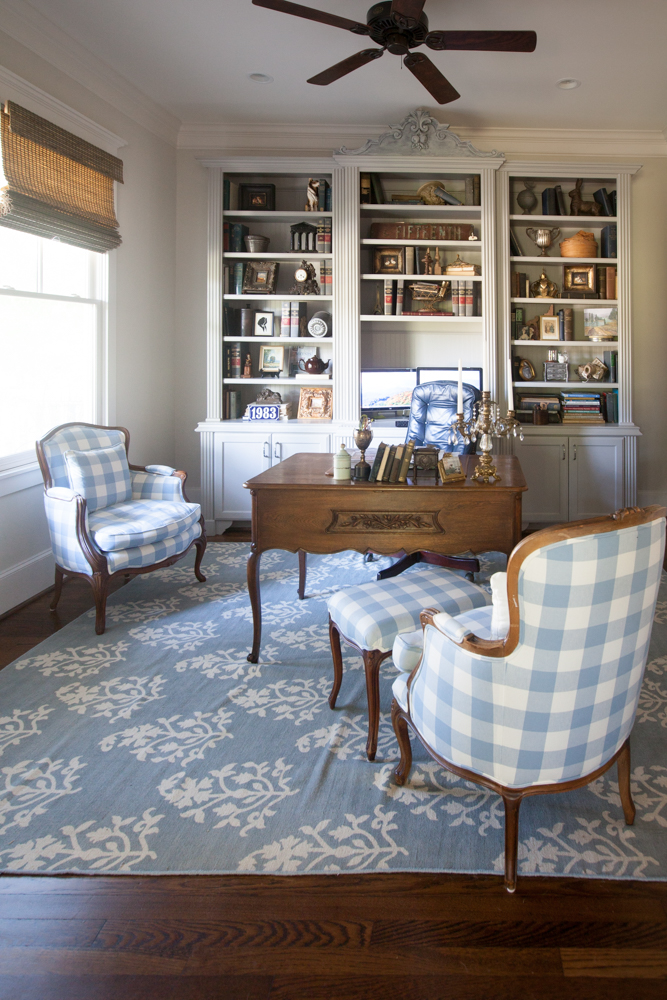 It's difficult to get a feel for a space just from photos, but you are getting an idea of the space I think.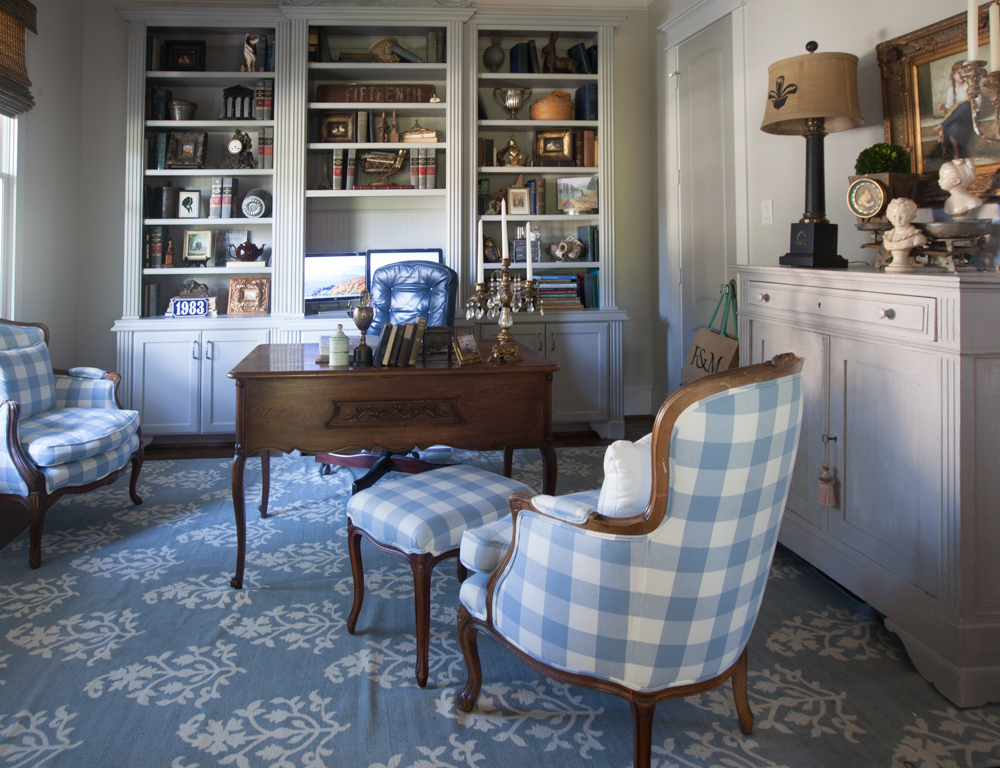 Now, what did I do with the rug with the alphabet? I'll show you that later. I still have to photograph it.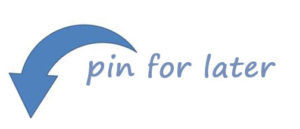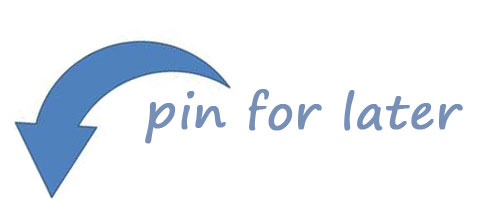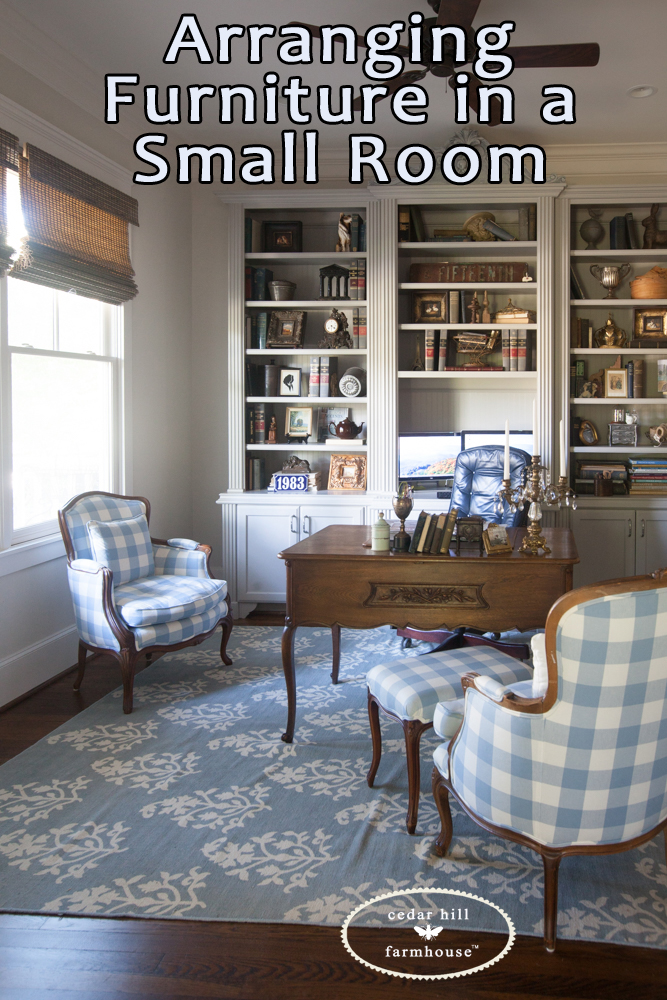 This blue rug is no longer available, I am sad to say. The alphabet rug is no longer available where I purchased it.