I know hutches can be a girls' best friend or they can feel really dated. The secret is knowing how to dress or style your hutch. Let's talk about fresh ways to decorate a hutch. I don't have a hutch per say, but I've got something similar so I'll use what I have to illustrate my points.
Take photos
Before you do anything, take some photos of your hutch. Then as you try different configurations, take more photos. This way you can try different looks and compare. Look at all of your photos side by side, and decide which look you like best. It's easier to compare each look when the photos are side by side. Also when you chose the look you like, you can use the photo to know where everything goes.
Use a limited color palette
Limit the colors of the items in your hutch. This is not something you have to do, but you might want to try it if you haven't yet. It's much easier to give the hutch a cohesive look if you do limit the colors in the hutch. I've seen colorful collections that look great, but I will say it's harder to make that look work. Note I have mostly neutral and cream colored things in my cabinets.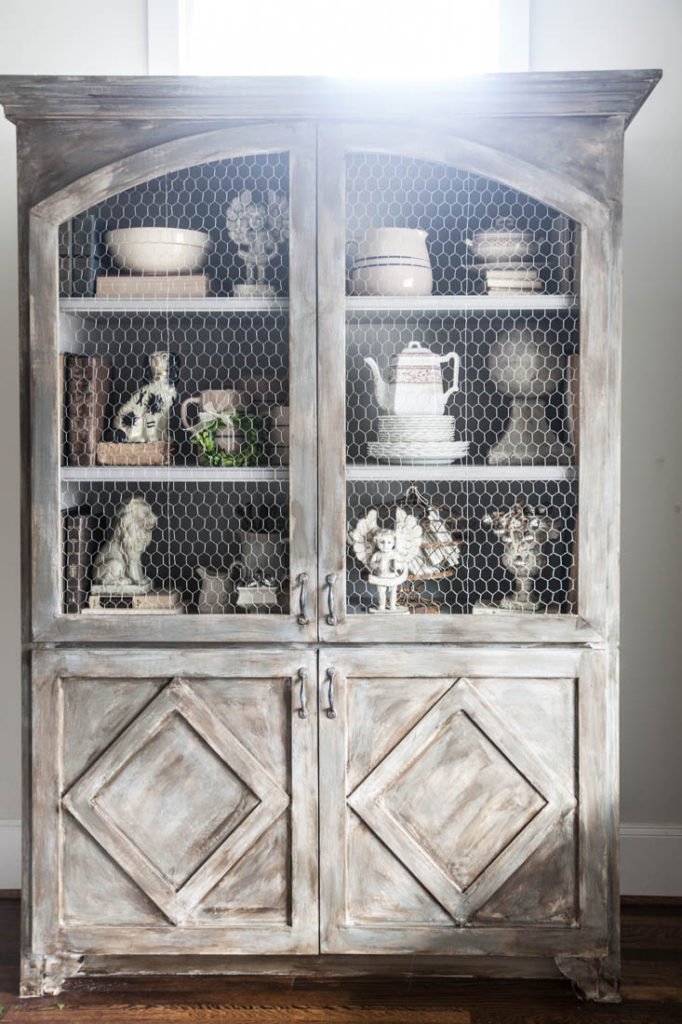 Keep the number of items to a minimum
Limit the number of things you display in the hutch. This is a lesson I learned from the magazine stylists that have come to my house. They didn't add anything to my cabinets, but they did take a lot out. It might look a bit sparse to you if you are used to displaying a lot of things, but as I said above, take a photo both ways and I think you'll like the look with less. This look is Molly approved.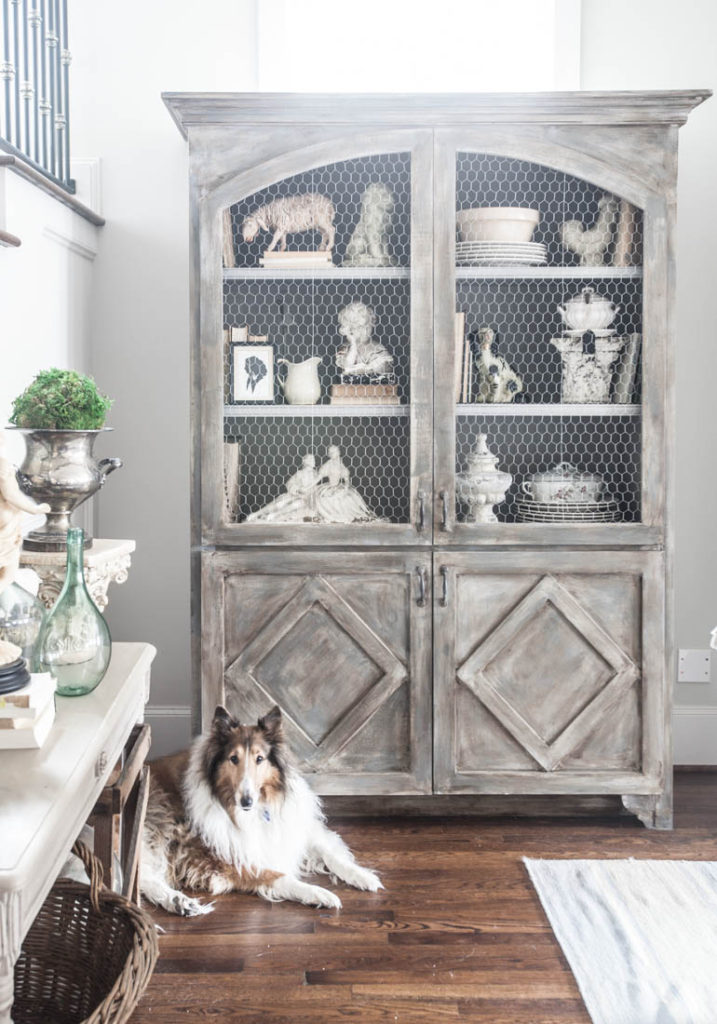 I also want to share these photos from my kitchen cabinets. It's not a hutch either, but still there are a few points I want to make here about how to decorate a hutch.
Use large items
I used one large item per cabinet door. Some instances the item was short and I put something on top, but it 'reads' as one thing. Note the large item fills the space. Had I used small items they would have gotten lost in the space.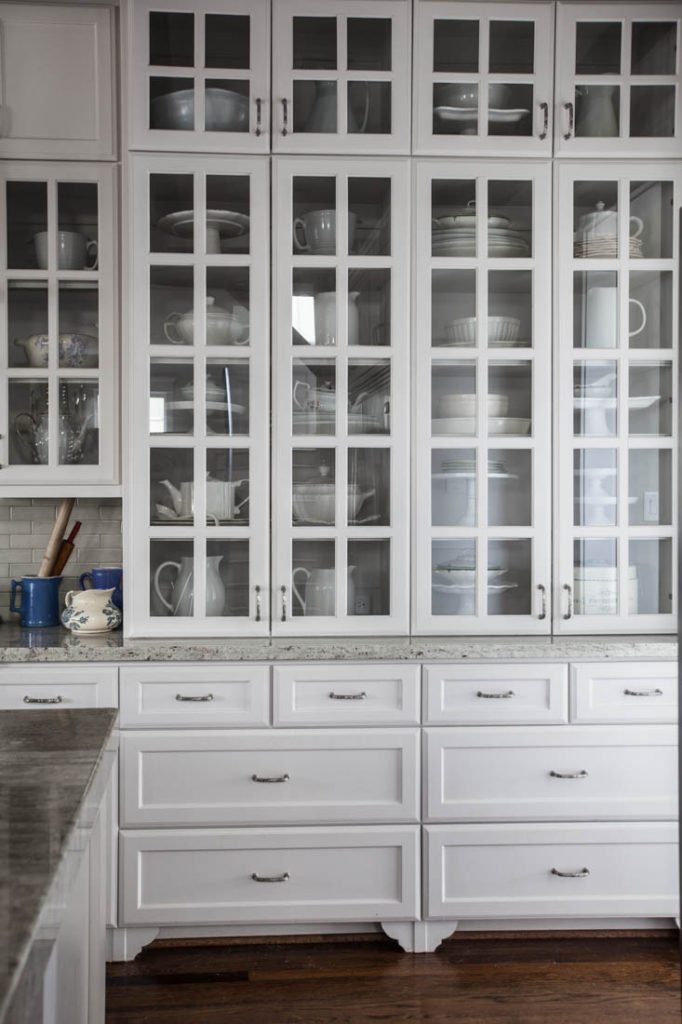 Lastly I want to show you my cabinet in the breakfast room. In this piece I have broken all of my rules. It's overloaded and cluttered. I still think it looks pretty good. But I think I would not like the look if everything in my house was this overstuffed. At one point, I did empty this piece out a lot, but then I made a few trips to the thrift store. That was the great part about having my online shop. (I don't have it any more.) I could enjoy some pieces for awhile, then sell them, so I was constantly rotating pieces. Oh well.