This post is sponsored by Occitan Imports. All opinions are my own. You know I love things from France, and you probably do too. I want to share some new French tablecloths and napkins I got from Occitan Imports just in time for the holidays.
First I love, love, love this turquoise colored French tablecoth, CLICK HERE.  This is the tablecloth we used for our Thanksgiving meal. It doesn't matter that the colors are not traditional Thanksgiving (fall) colors. I prefer these cool colors.
These colors work year-round. So what's special about this tablecloth?
Firstly it's made in France. Secondly, the pattern is woven not printed on the fabric. It's all cotton and it's got a Teflon coating. We had a little spill when on Thanksgiving, and yes it was my fault (no surprise there.) Because of the coating, I was able to get the liquid picked up before it was absorbed, and avoided a serious stain.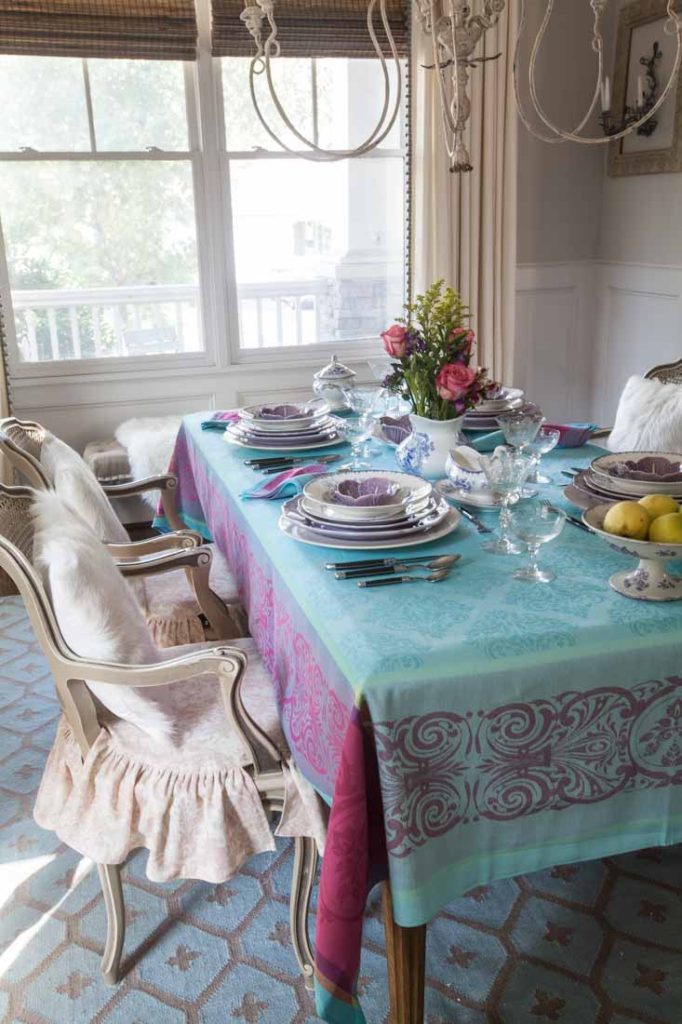 We'll be using this tablecloth in the spring and summer also. I love the colors. French tablecloths come in a variety of colors.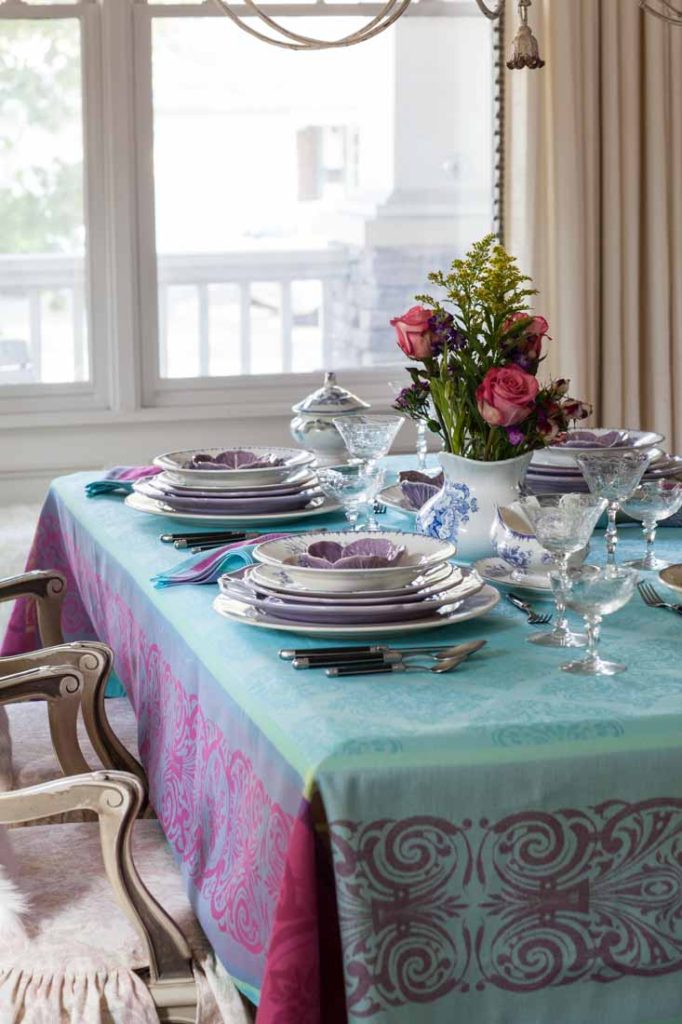 The napkins match the tablecloth and are a generous size. You can find all of their jacquard napkins HERE.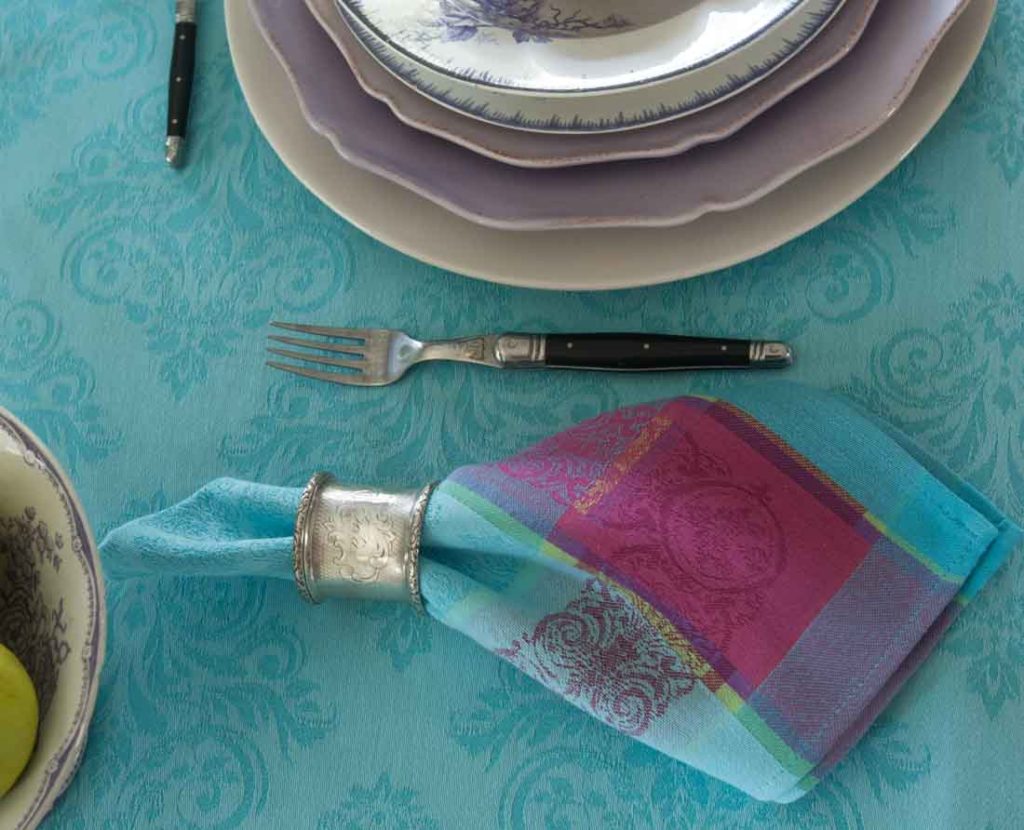 I plan to use the napkins for my Christmas table also.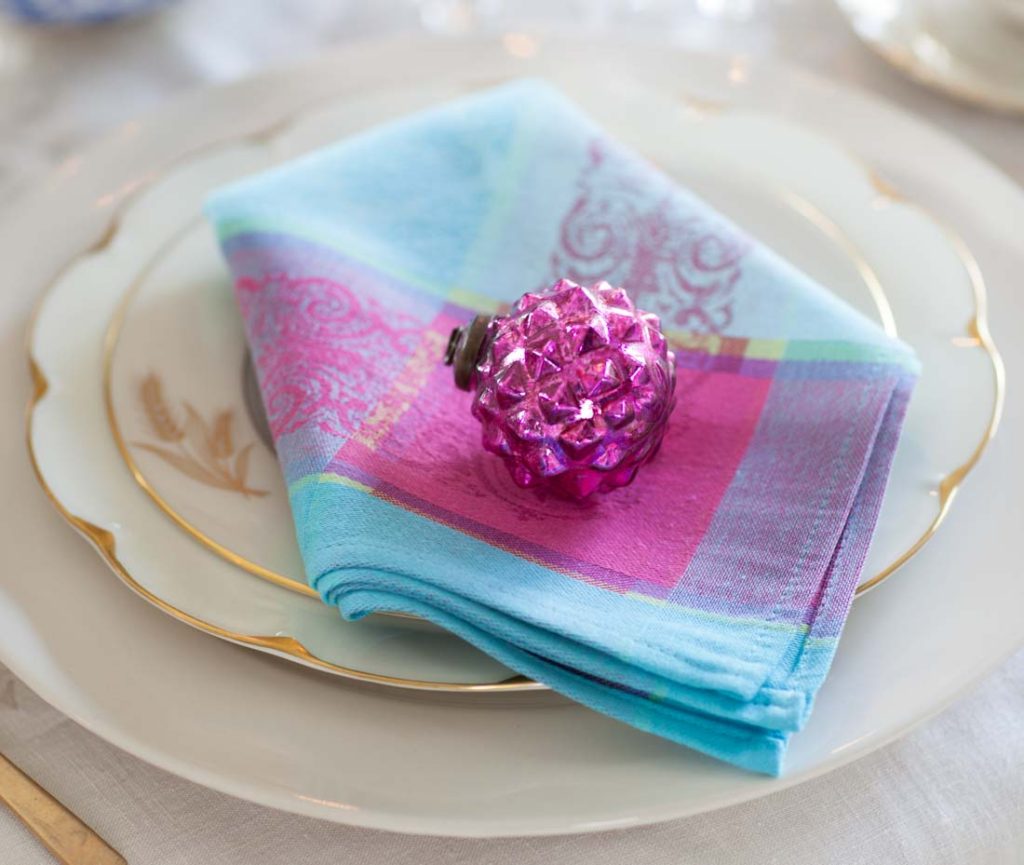 You won't want to miss today's podcast episode on Kitchen decor done right!
I also found this lovely tablecloth for the farm. It has an olive pattern and can be found HERE. It's printed cotton with a twist. It has a non-toxic acrylic coating on top of the fabric. It's not plastic-y feeling like a vinyl tablecloth, but acts like a vinyl tablecloth in that it won't stain. It's much softer than vinyl and looks more like a regular cotton tablecloth. I chose this option for the practical option for the farm for every day use. So far, I like it.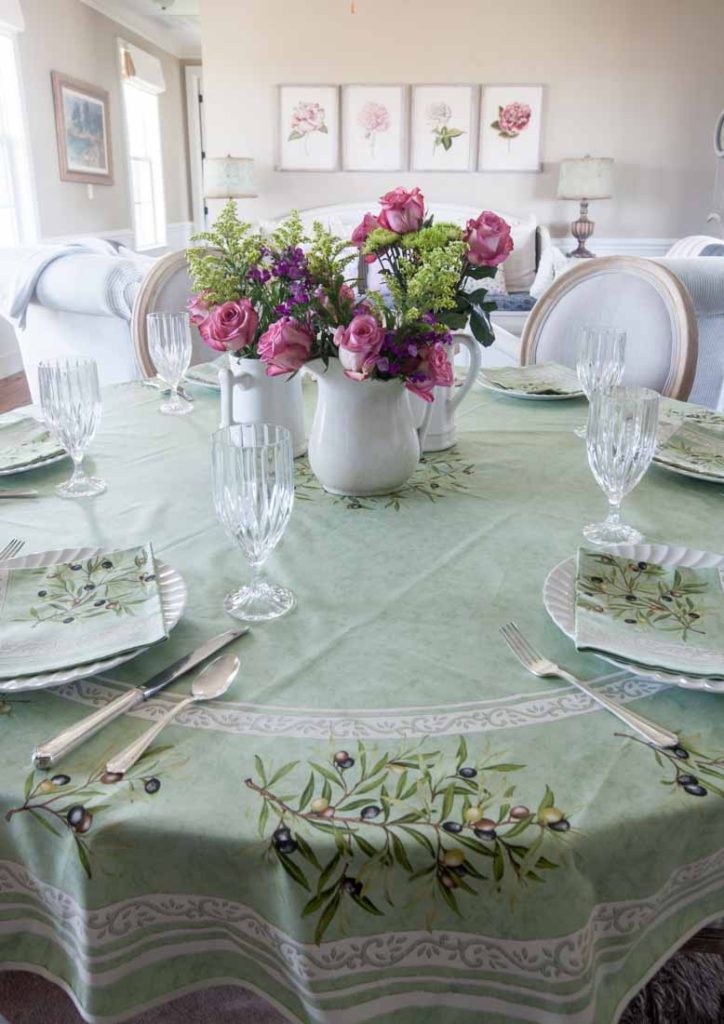 The tablecloth comes in a coated and uncoated option. The napkins are not coated. You can find the napkins HERE. I have a large 60 inch table, so I was thrilled this tablecloth was large enough. It comes in a 71 inch diameter size.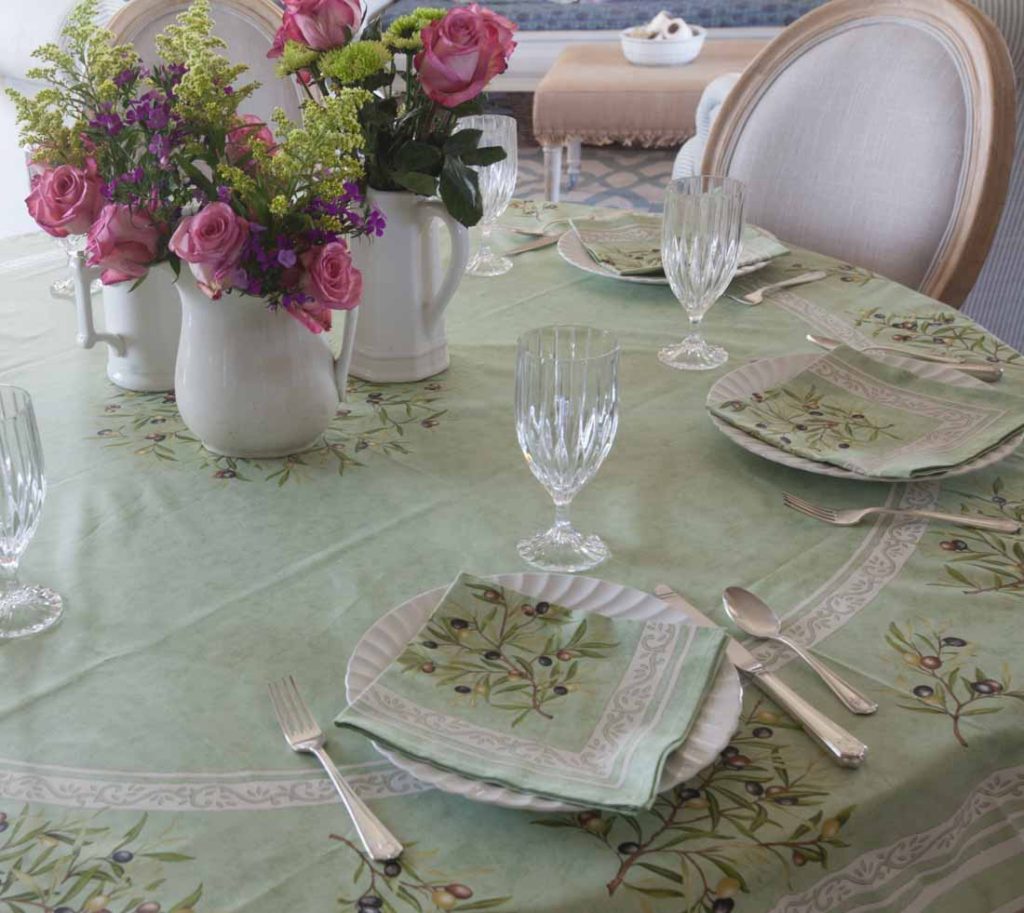 I much prefer using a round tablecloth on a round table. I've used a square tablecloth before, and I think the round ones look better on this table.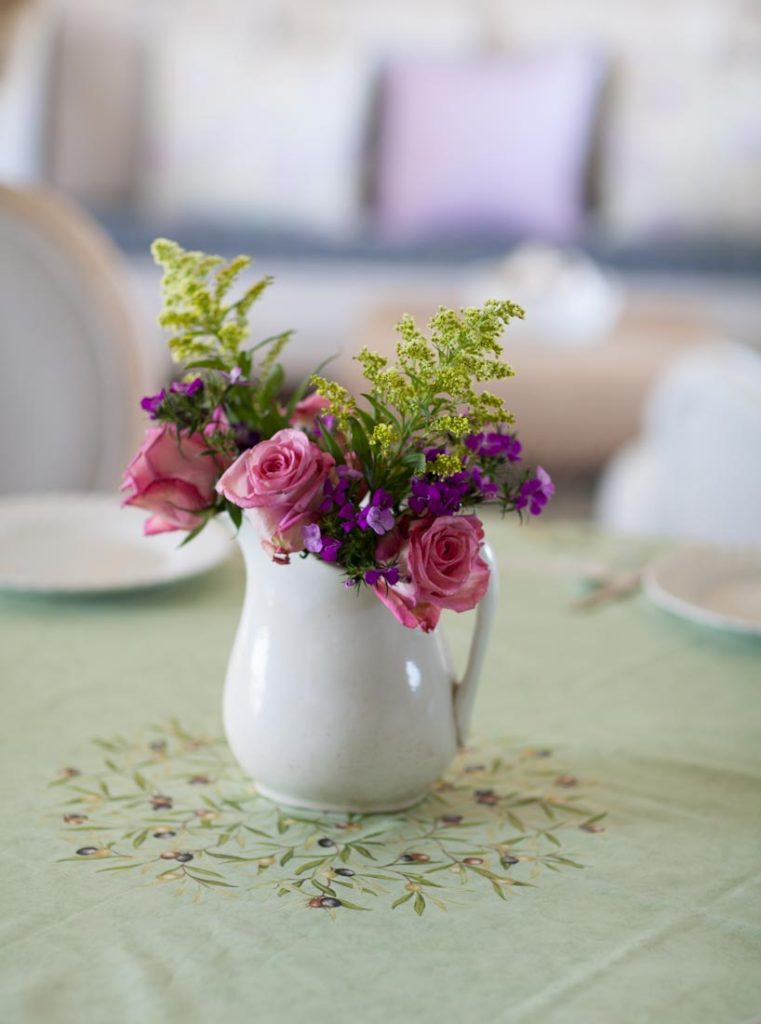 Occitane Imports also carries lovely table runners, CLICK HERE.