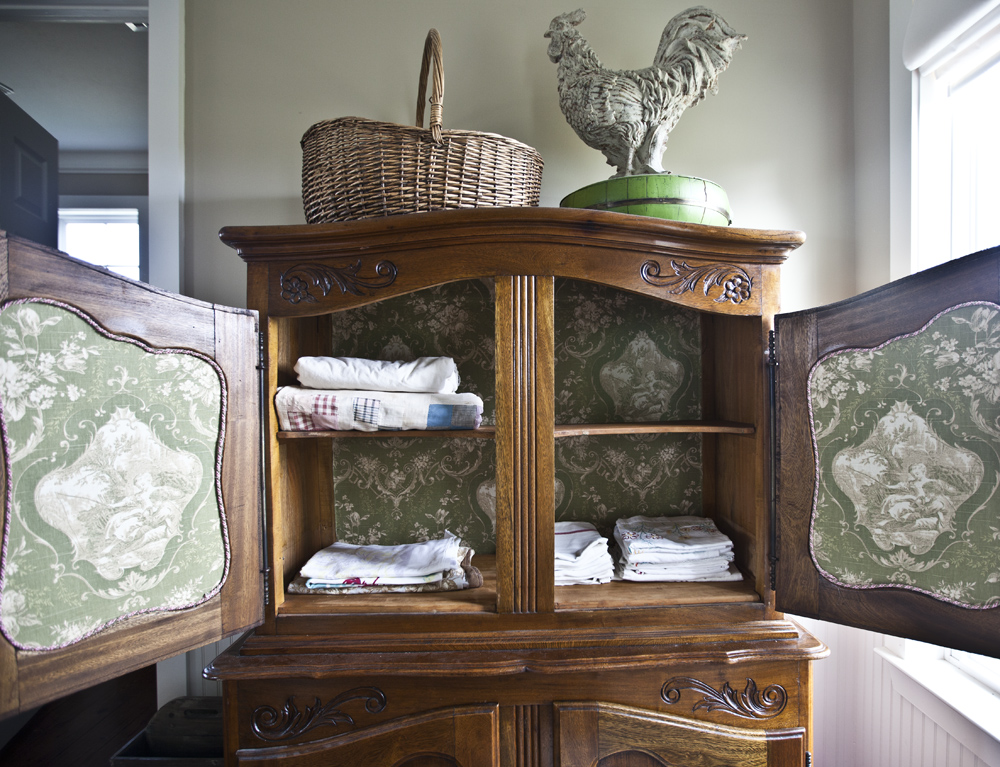 Do you ever have a wild idea and you're weren't sure if it was going to work?  Is that idea something you think other people might roll their eyes at?  This is my version of the 'out of the box' project.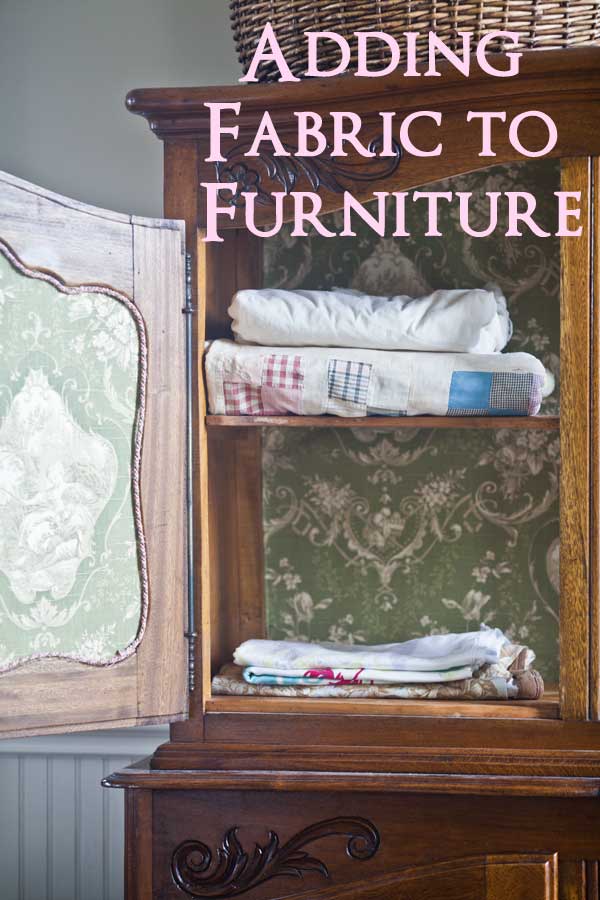 I have never seen someone put fabric on the inside of doors like this, but hey, that didn't stop me.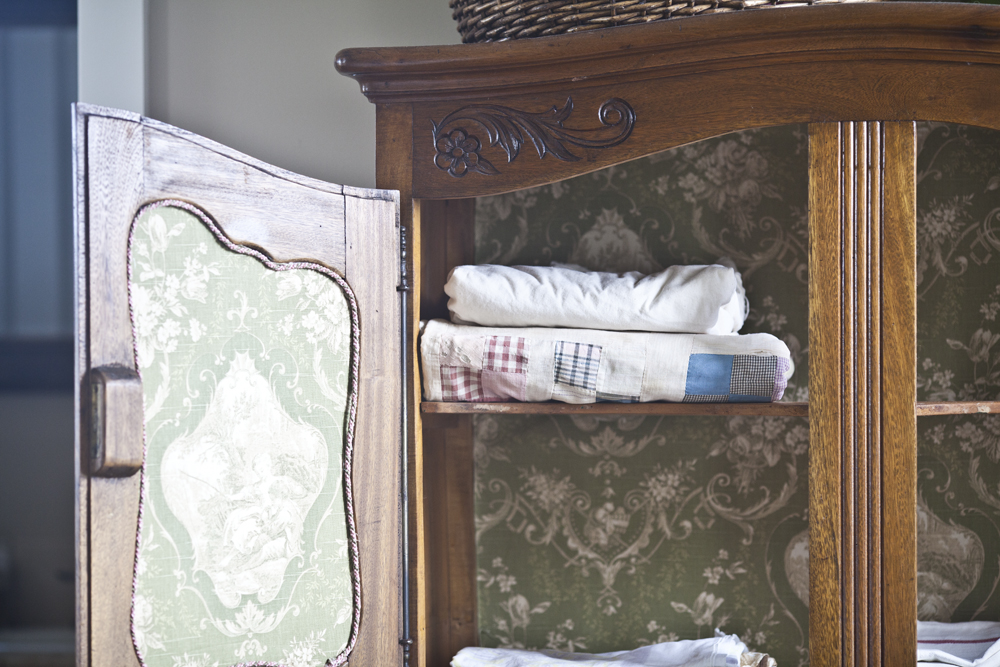 I applied the fabric to the piece using fabric spray adhesive, the non-permanent kind, because I wasn't ready to commit permanently.  I knew I might be ripping it all out if it didn't look good.
I added the braid around the outside edge of the fabric on the doors to cover the rough edges. I also put the fabric in the back of the piece.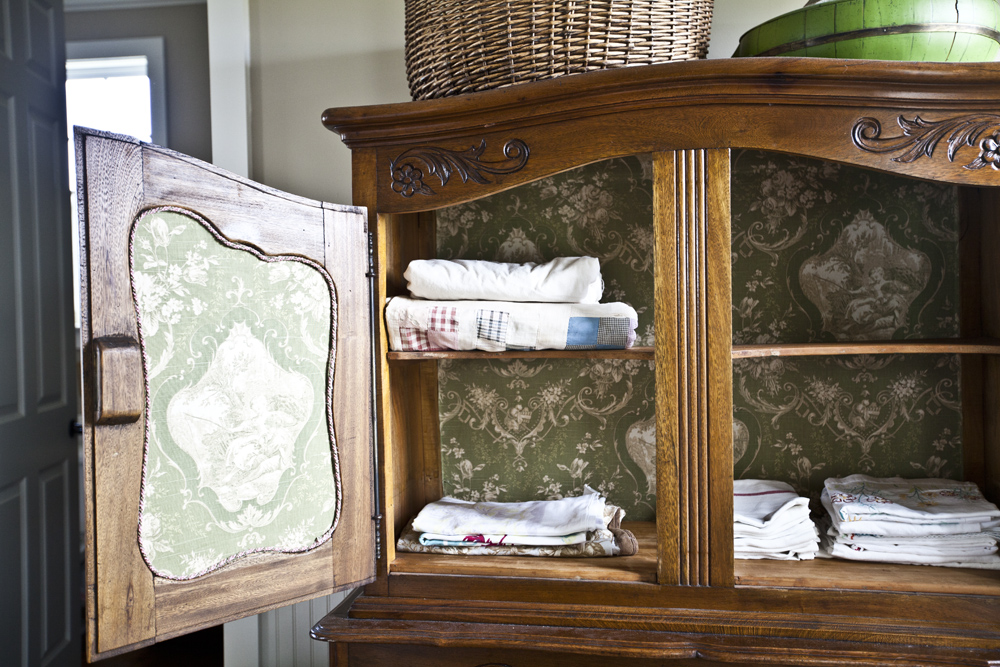 I actually really like it, and I enjoy opening the doors to see the pretty toile fabric.  Of course I removed most of the contents so you could see the interior of this French linen press. It doesn't normally look this neat inside… in case you are wondering.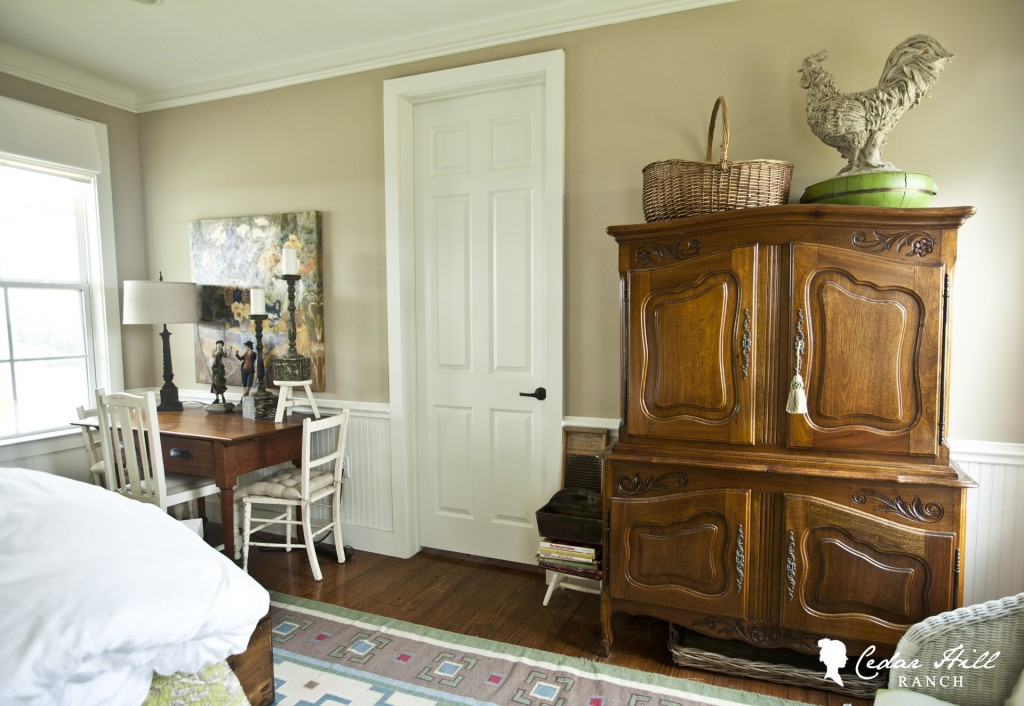 So now onto my next project here.. to replace that rug.  I never was crazy about it, but it was practically free and I needed something.  I like the idea of something white and fluffy but people do come in here with muddy boots sometimes. Don't get me started.
Be sure to join the home tour going on now.
For more details on the home tour, click here.