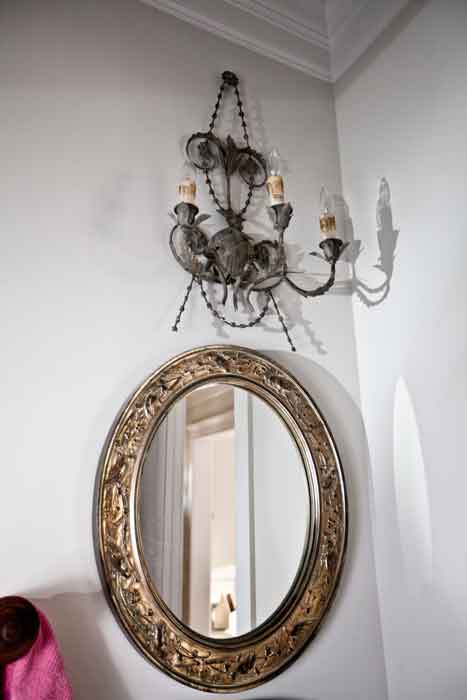 I know I have shown my powder room before, here and here, but I never had a good photo of the French lighting in here to show you, until today.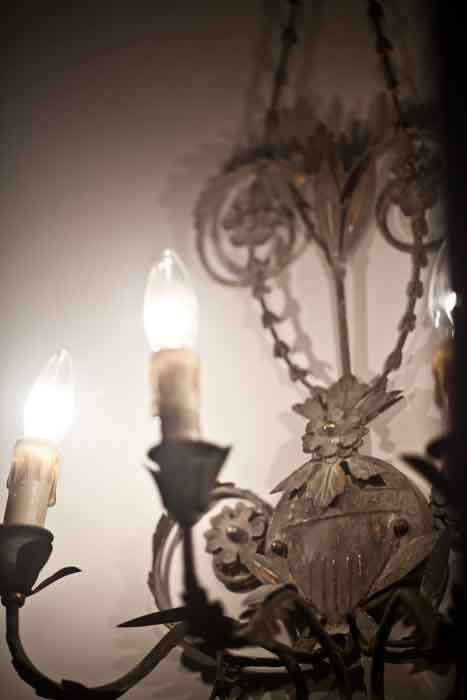 Today's lesson is to think outside of the box.  I wanted glorious, elegant French lighting above this vanity, but all I found was the same thing over and over again. It was predictable. There really wasn't anything wrong with it, but I wanted romance, not something you had already seen before.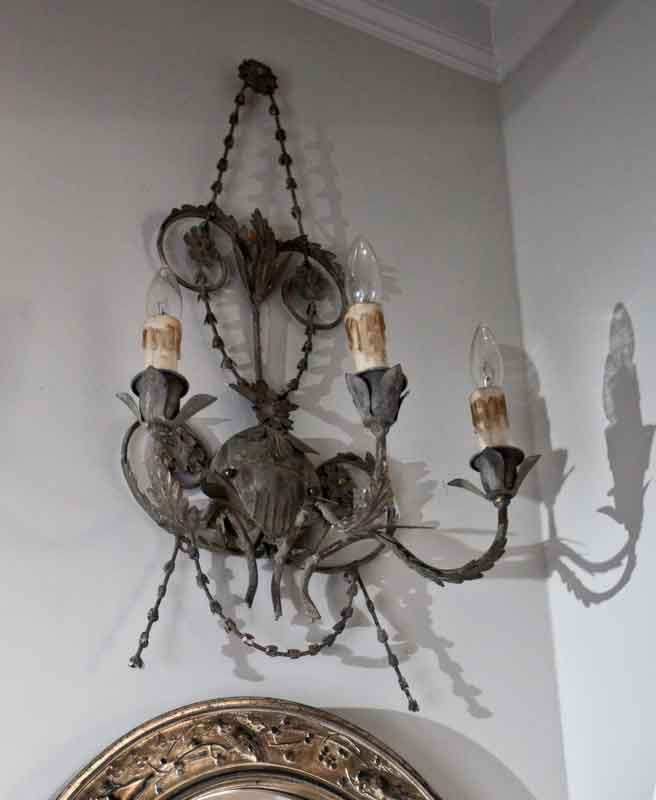 Then I went 'off-road.'  I decided to look at foyer lighting to find something to put above a vanity. My vanity is very unique; I had it custom-made, so I wanted lighting with the character to match the vanity and sink.  Horchow has tick tock sales that just last for a few hours, and I found this light fixture for 40% off one day during a tick tock sale.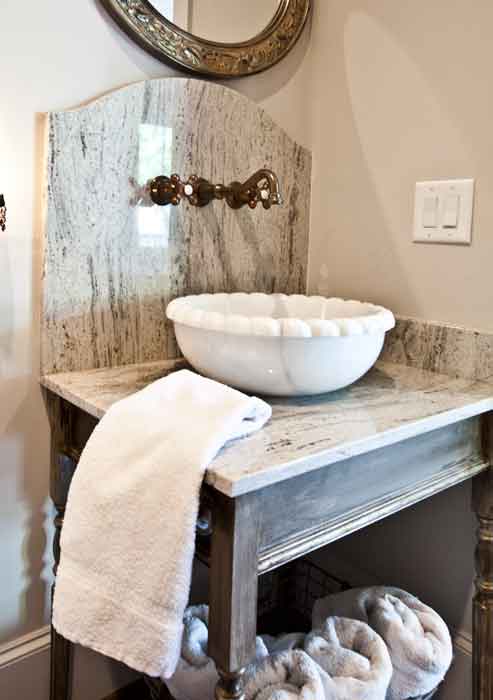 Sadly, Horchow doesn't carry it any more, but they do have lots of goodies. (Not a sponsored post, I just know you are going to ask where I got it.)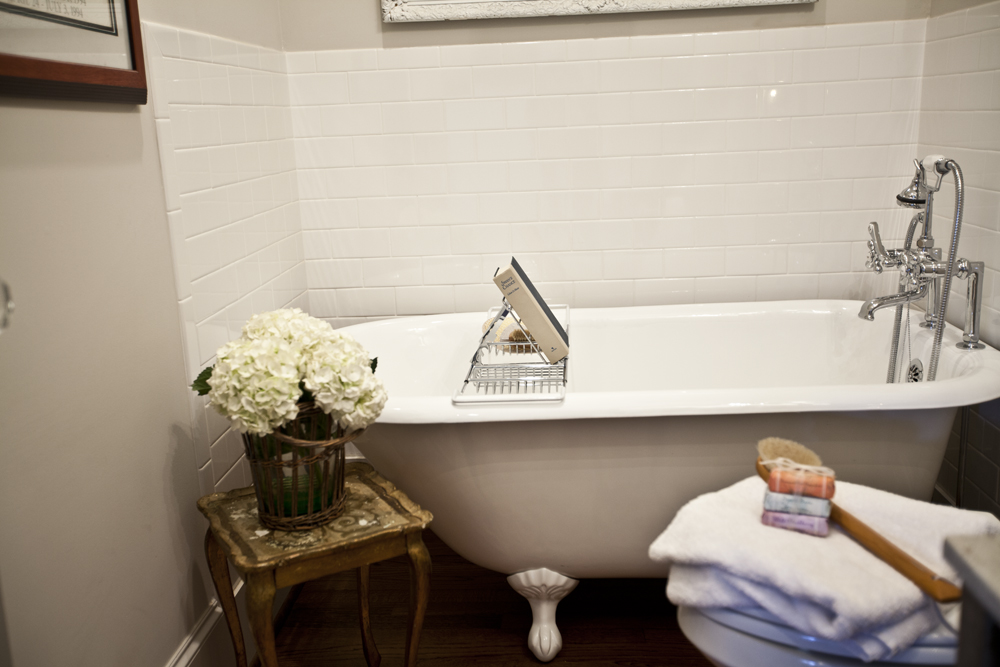 The thing to keep in mind if you use a foyer sconce is that they are often much taller than vanity lighting. Make sure you have room for the light before you buy it.  I have 10 foot ceilings in here so it fit. The light fixture is about 3o inches tall.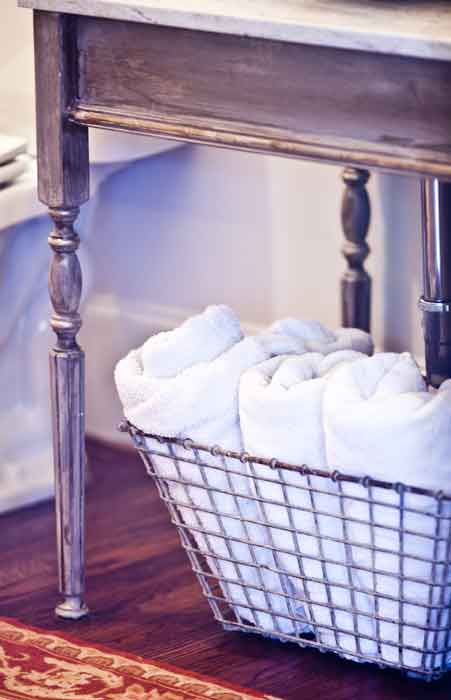 While I am in here, I will tell you that I used an oyster basket from an antique auction to hold rolled towels. Shhh… the toilet paper is hidden in the back of the basket.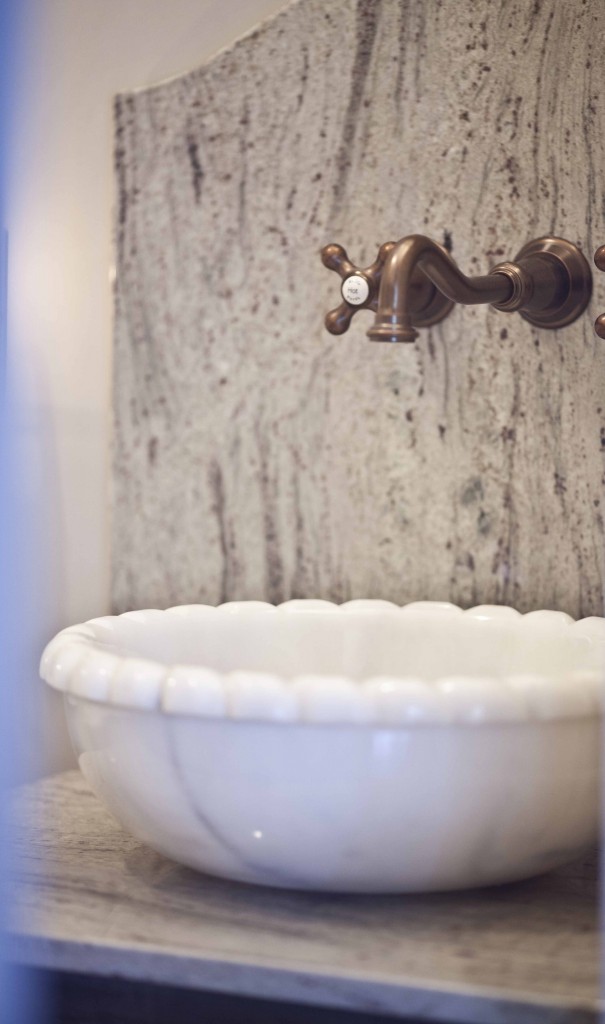 The sink is marble.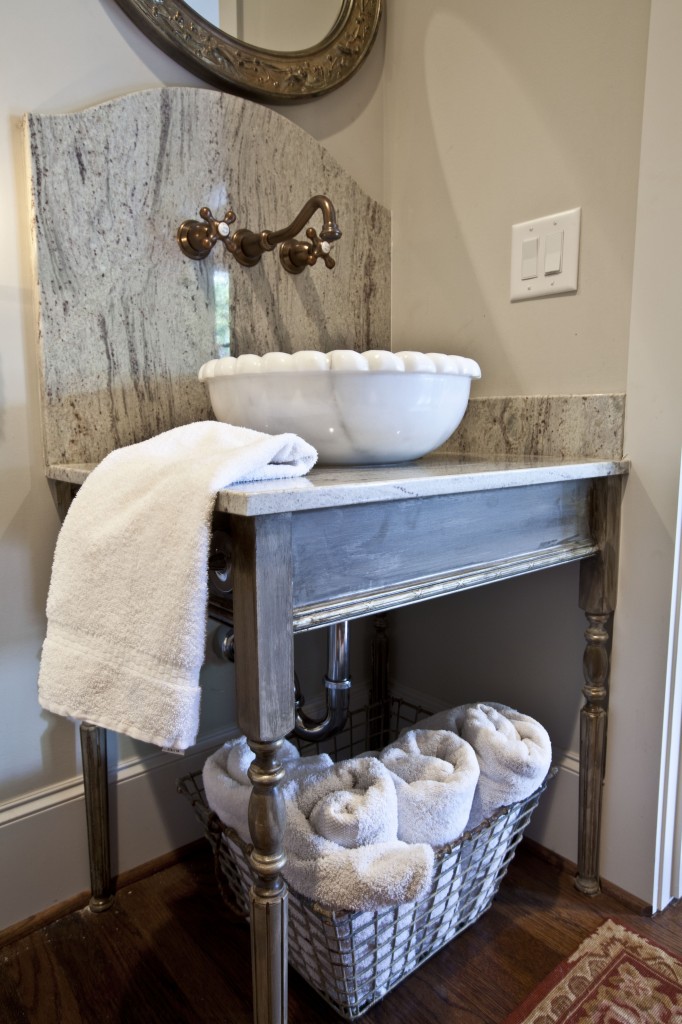 The vanity was painted in Sherwin Willaims Pussywillow, then I added some gold highlights.  The vanity was then antiqued using a dark wood stain. I can't recommend using a stain though, since it splashed everywhere.
Just remember, if everyone has the same light fixture or whatever, you don't have to follow suit.  You can do something entirely different.
I'm working on another project in here, and I have to admit, I'm pretty excited.