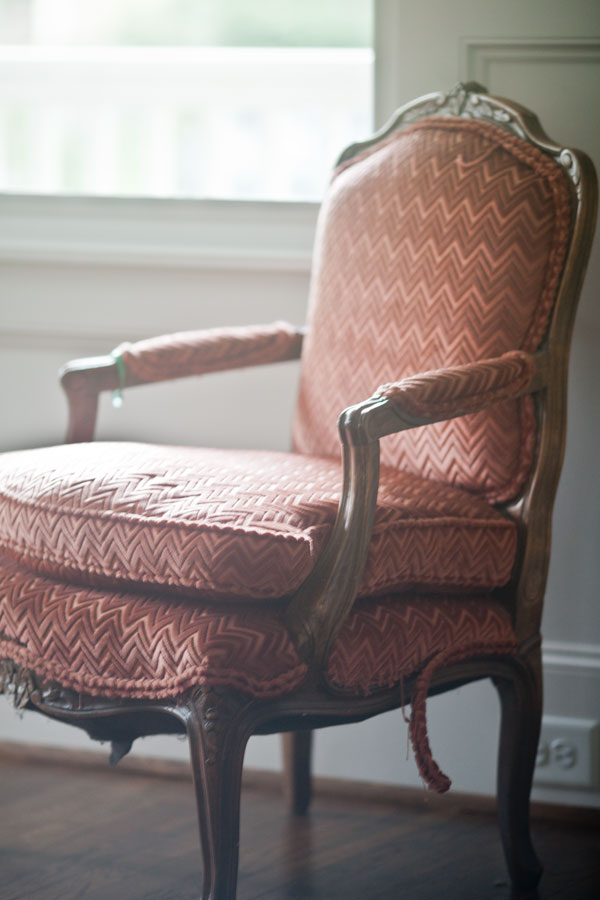 I am pretty pumped about these French grain sack chairs. Can you believe how they looked when I got them?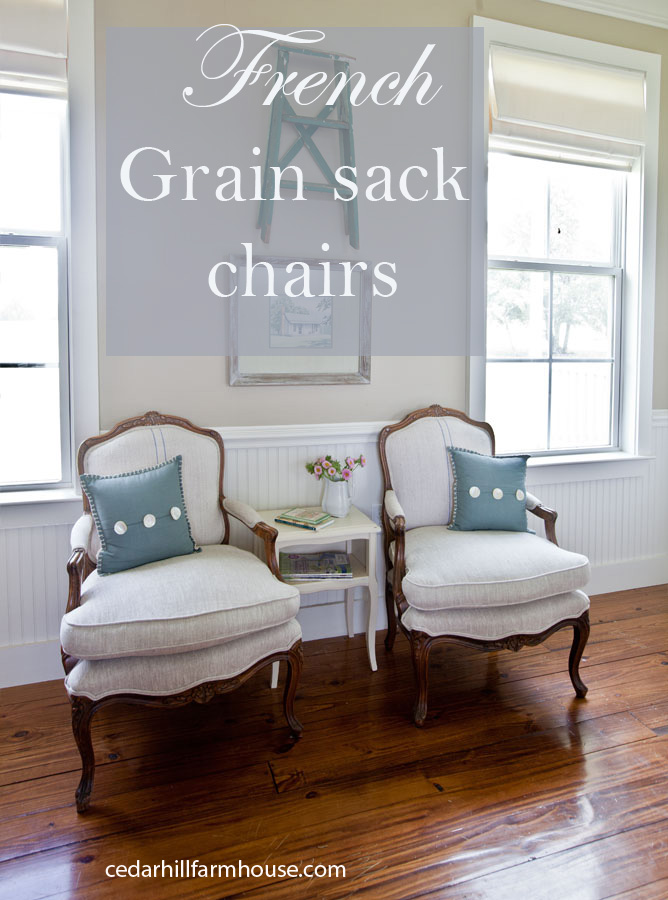 Someone got rid of these chairs because, and I am guessing now, they didn't like the rust colored corduroy fabric any more. I would like to explain to the previous owners, that with a small investment in fabric, they can be recovered, and you will have brand new chairs.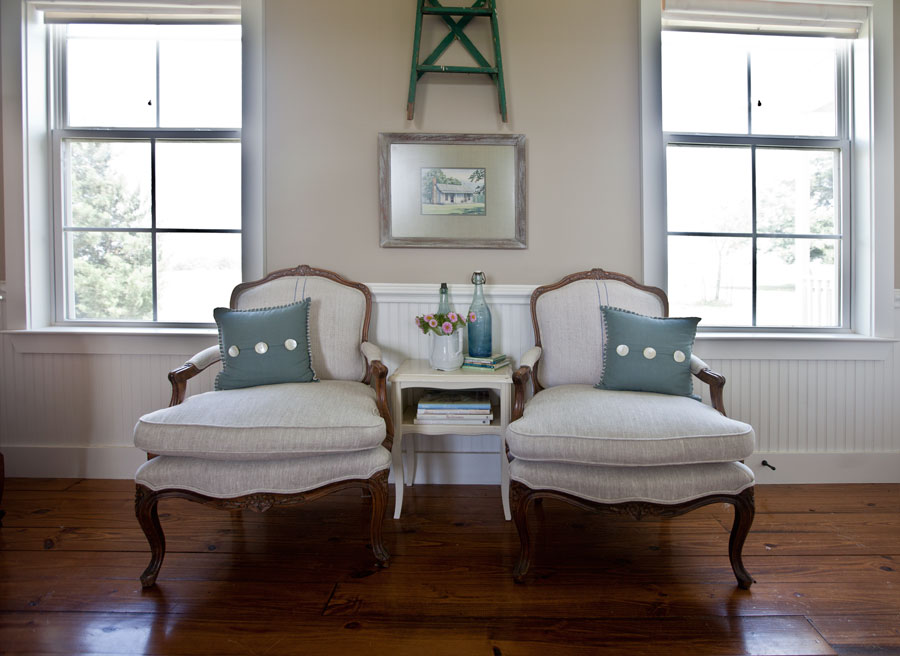 But then if I explained that, I wouldn't get these great deals any more. Yes upholstery is expensive.  These chairs with fabric and upholstery ended up costing around $500 each.  So,  obviously you can buy cheaper chairs. But these chairs, with the hand carving… are not made any more. At least, I can't find new ones that are this beautiful. So it is well worth it for me. And if you find them already recovered in a shop, you are going to have to shell out about $1,000 for them.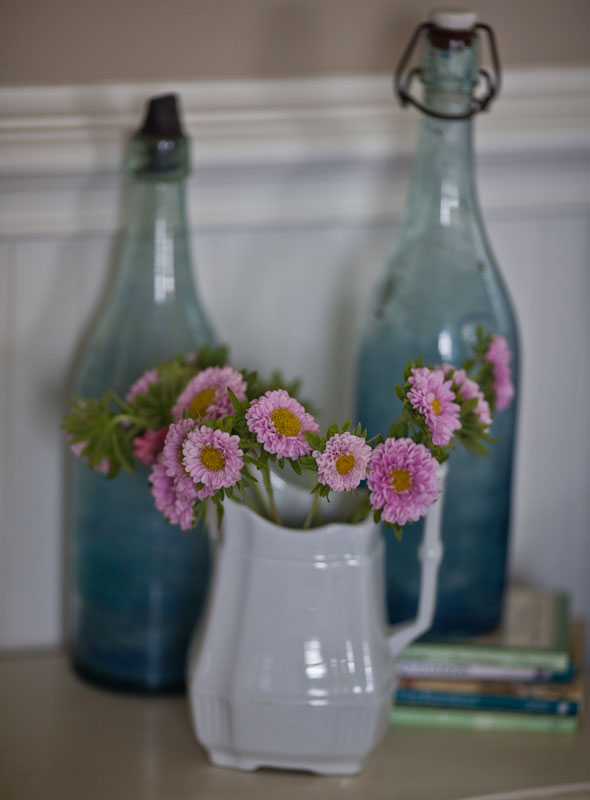 So, let's just keep this between ourselves, shall we? This way people will keep dumping these glorious chairs, and we will find them and redo them.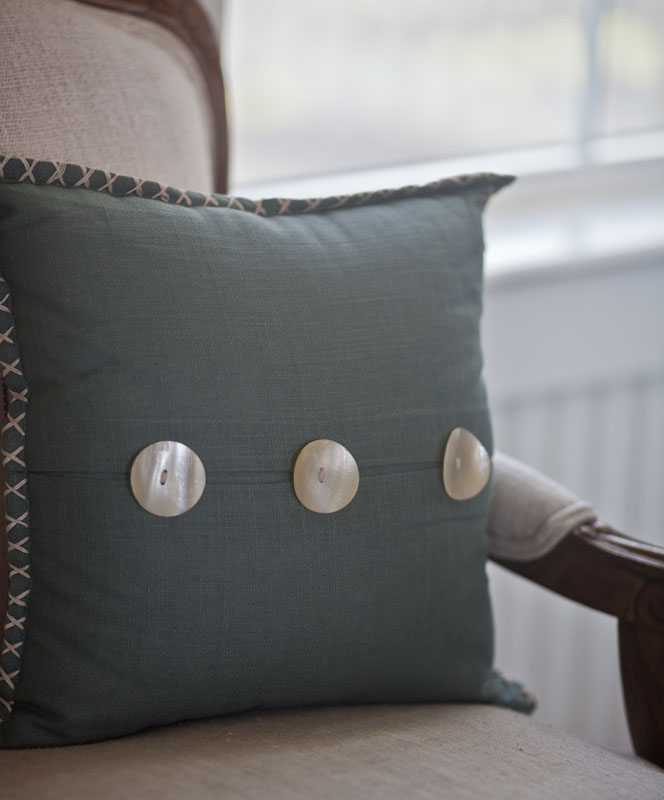 And, what is nicer than a bergere chair?  I would say a pair. And just look at this detail! The seats and arms are covered in new linen, while the back of the chair (front and back) are covered in antique grain sack fabric.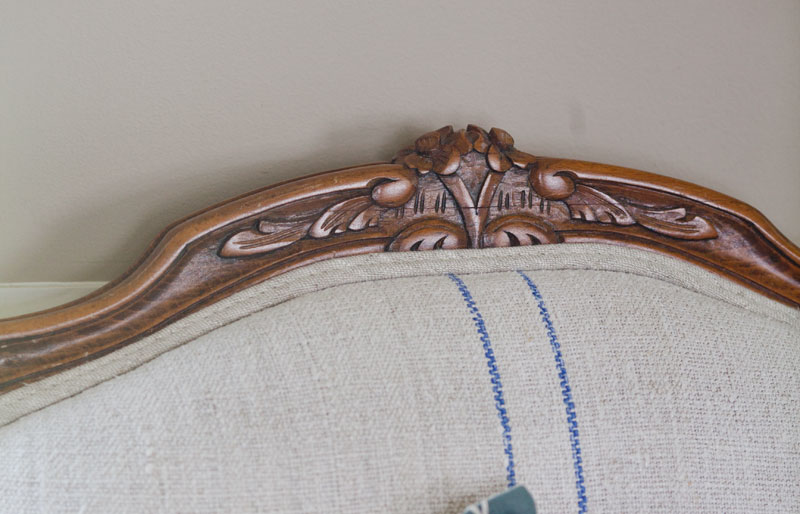 You can see my other French chair that I recovered in linen HERE.
And now for a before and after of the room.
BEFORE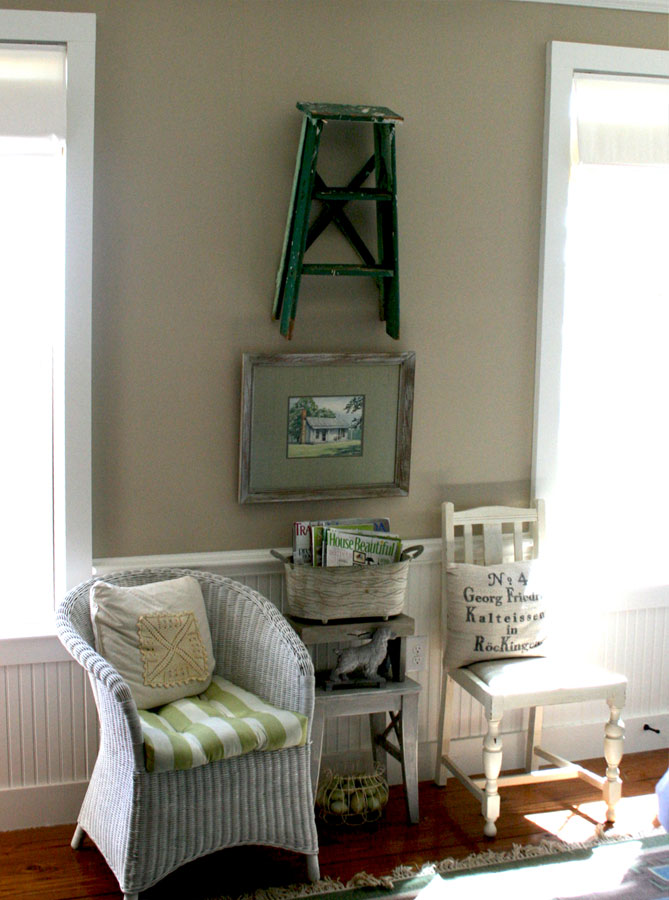 and the AFTER.