This is one of my very, very favorite projects. I converted this French crib to a settee.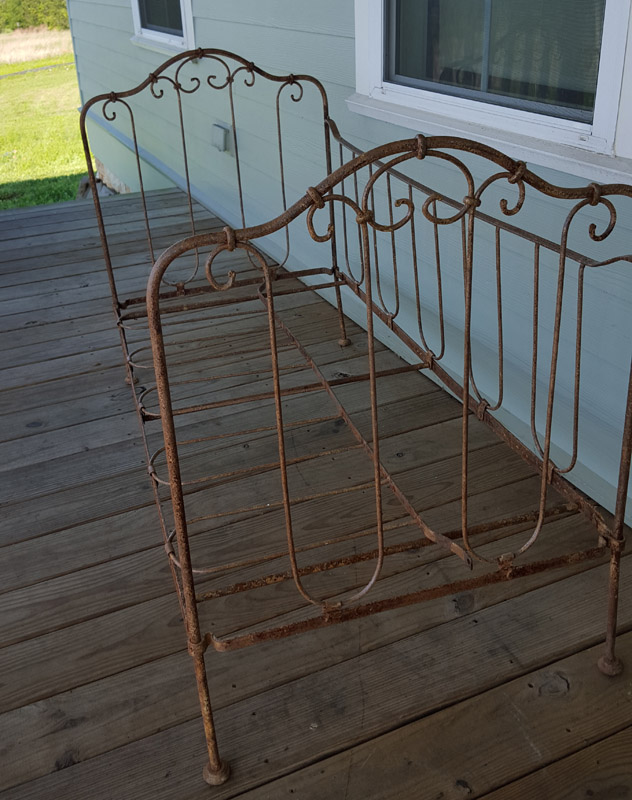 I had already converted two cribs before to settees, HERE and HERE.
This one is a bit different This one is an antique also, but it is FRENCH, so the dimensions are different. The other cribs I was able to use a standard brand new crib mattress for the cushion. The standard mattress did not fit this crib. I found the crib at Round Top in case you are wondering. Just look at that rusty finish!
(I would so love to meet you in person in Houston on June 18!!!)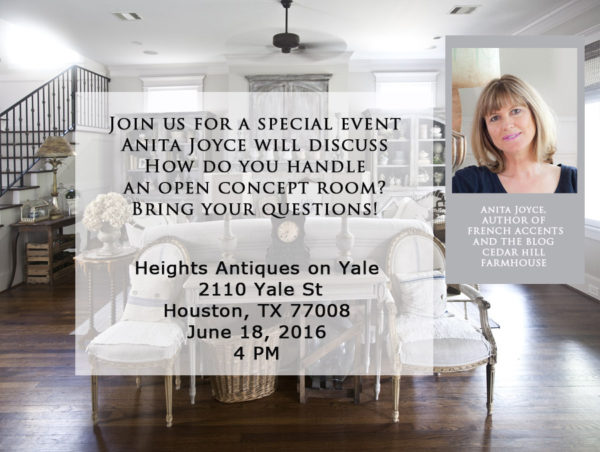 Okay back to the crib!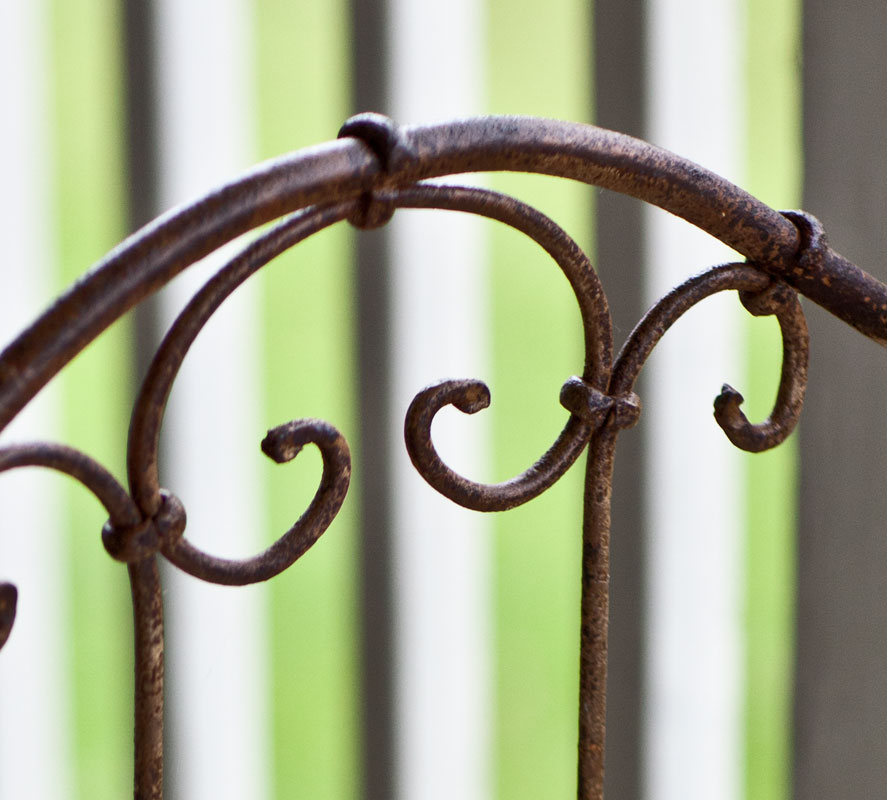 The scrollwork is simply divine on this piece. For the mattress, I gave the dimensions, the fabric, and a picture of what I wanted to my upholstery guy and he made the cushion for me. Could I have made it myself. Yes! But, I am just swamped right now, and the thought of doing all of that hand work was making my head spin.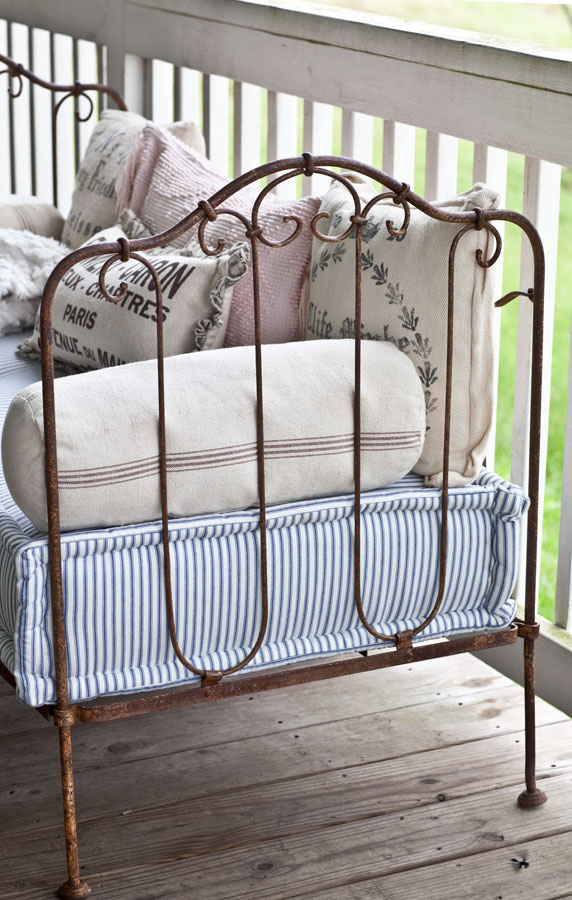 Before I put the clean, new mattress on the crib, I cleaned the crib, then after it dried, I sprayed it with a clear sealer. I didn't want to get rust on my new mattress.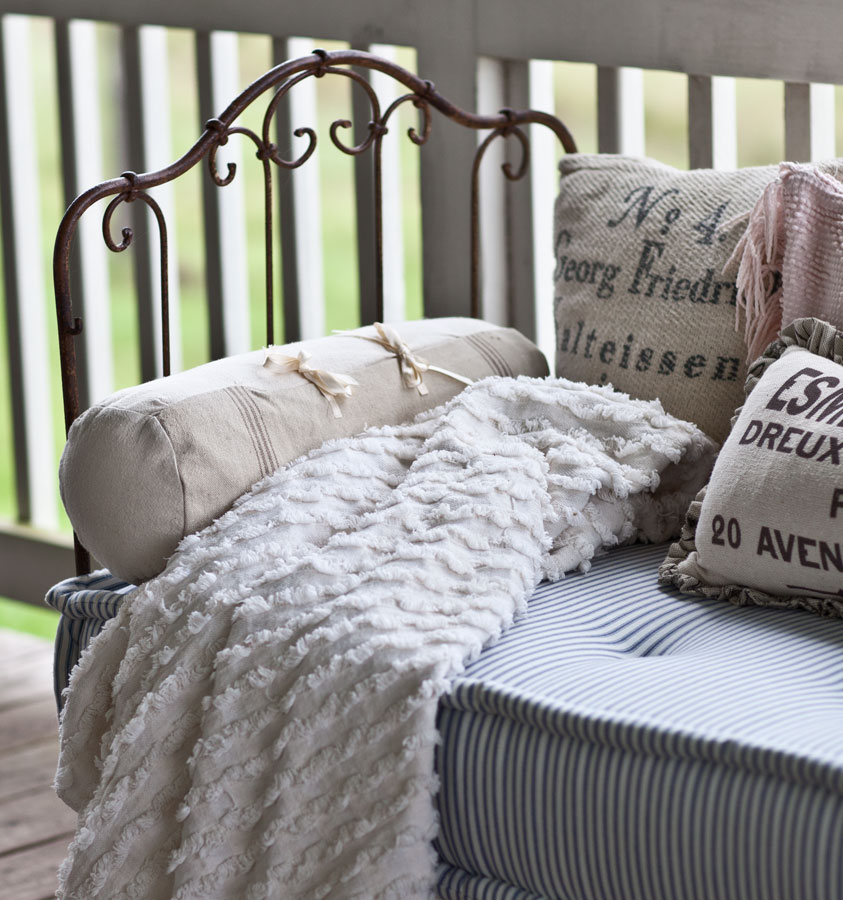 I used a similar technique to protect this antique iron bed, shown HERE. If you want to know where to find one of these French cribs, I've only seen them in person at Round Top during the Antique Show.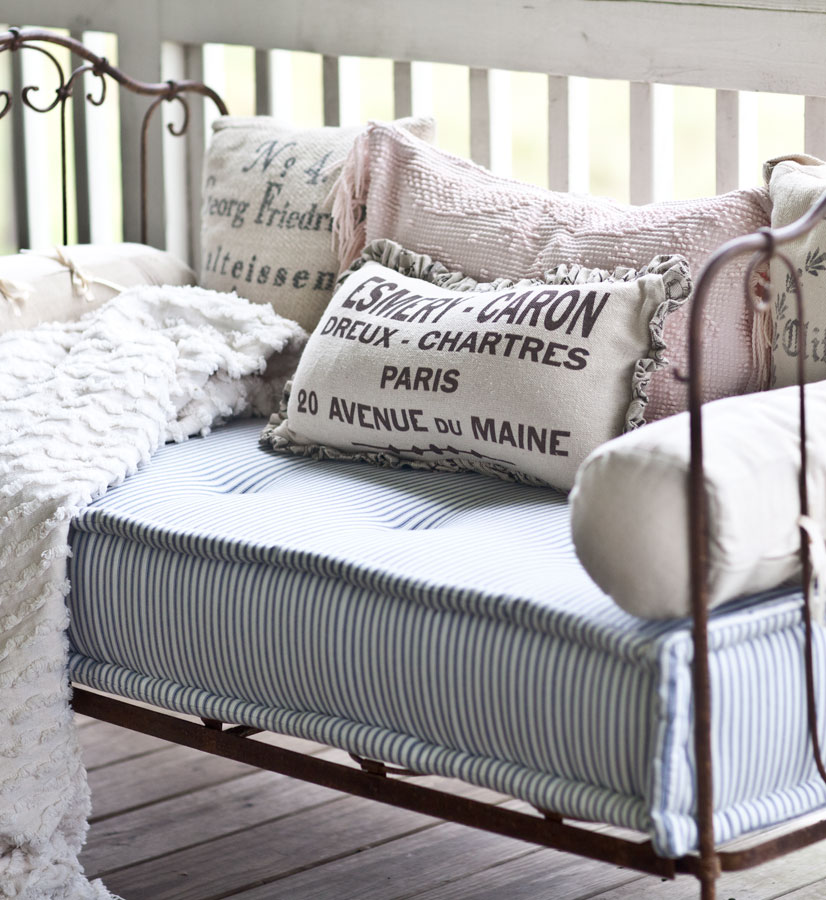 I took the daybed that was on my back porch, shown below, and moved it to the guest room, so it isn't back here any more.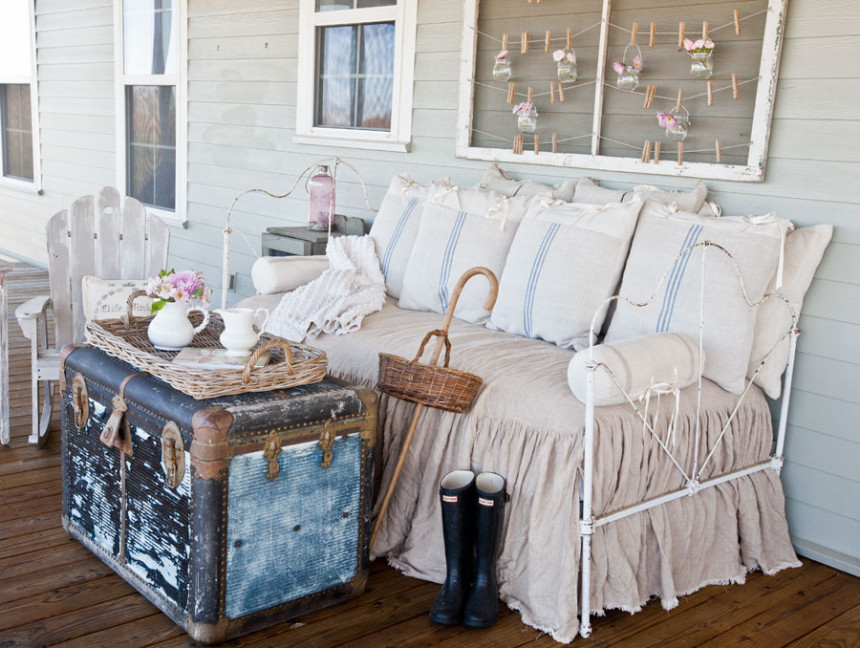 Here is the daybed in my guest room.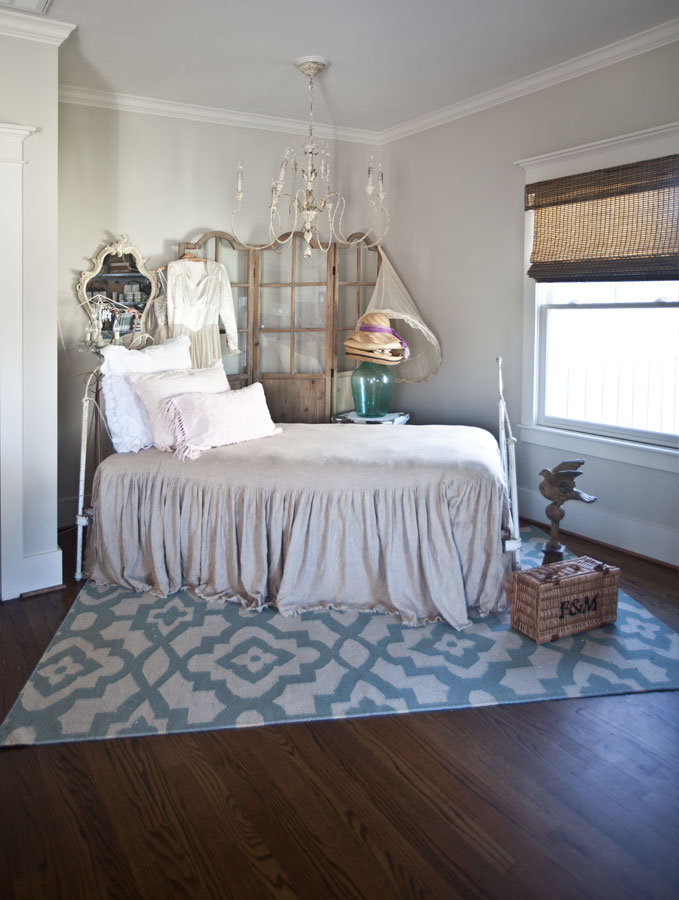 So you can see why I need a another bed on the porch. Actually, the truth is, having a daybed on the porch looks romantic, but it's a lot of upkeep. The crib is different. I bring the mattress inside when it isn't being used. This mattress is much smaller than a twin sized mattress. And the pillows when stored inside take up a lot less room.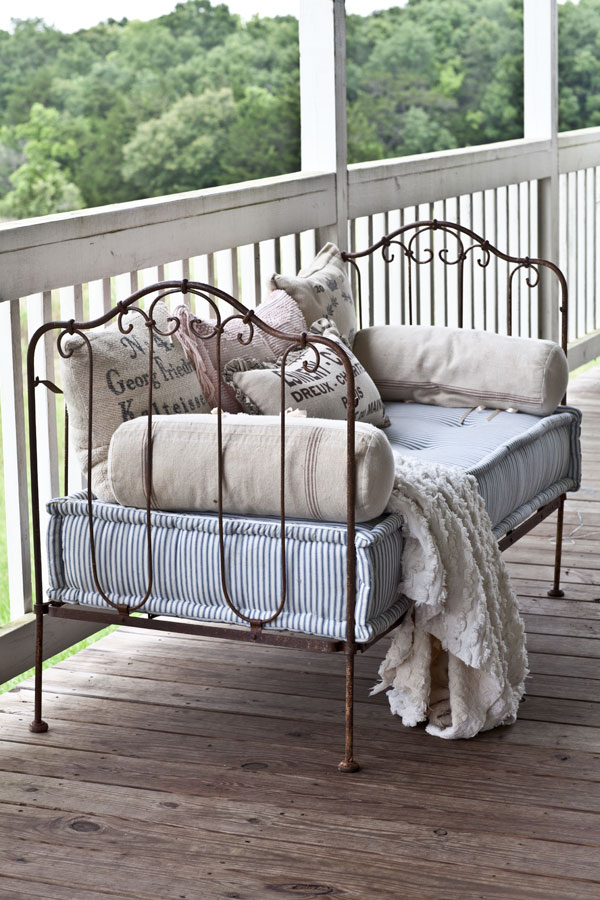 To be completely honest, this crib is a bit low to sit in. I just bought it any way, because I really, really (really) wanted it.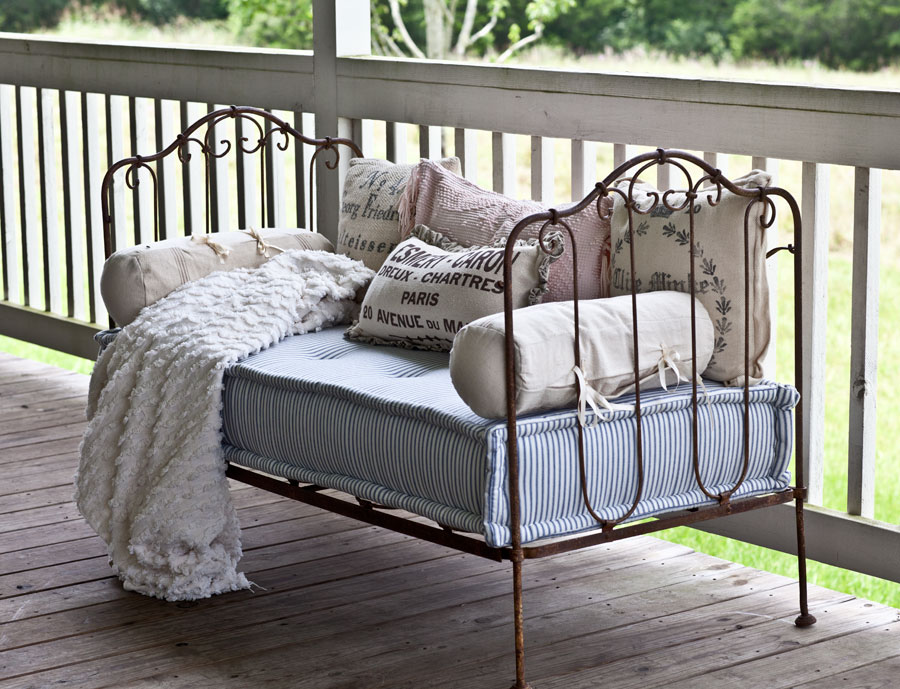 My special this week is my cross plaque kit. You'll have tons of paint left over to use on many projects. Try out the technique on the plaque, then use it on things you already have. Get 20% with the discount code KIT20 .