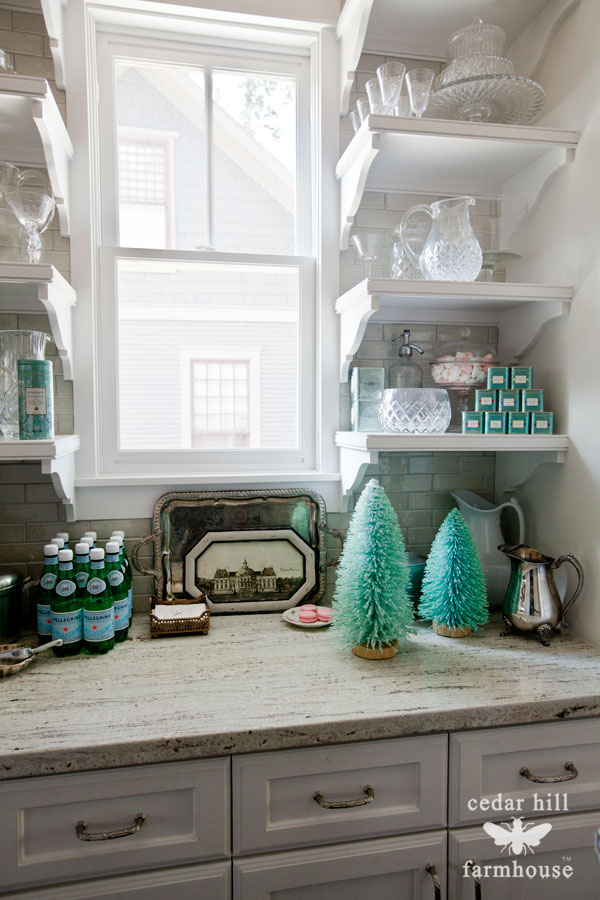 Christmas, Christmas, Christmas.
I hope you are enjoying the season. This is my last Christmas blog tour this year. I have been saving several photos for today. I bought several of these awesome aqua bottle-brush trees that work well everywhere.
And I love these oversized mercury ball ornaments I have been using.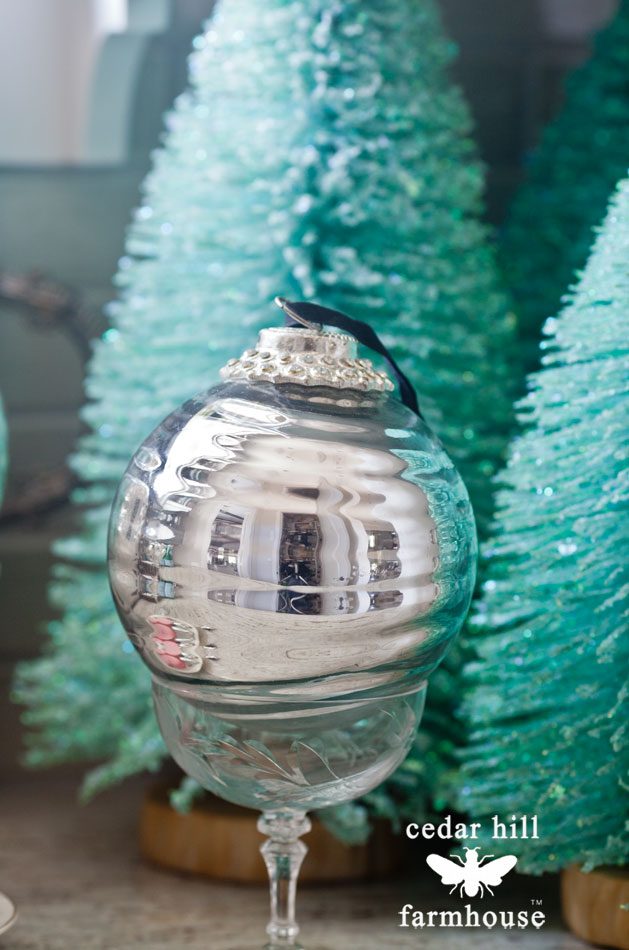 I adore mercury glass and use it around my house. I love those mini mercury glass ornament too.  I used vintage crystal glasses and candy dishes to display this collection of ornaments.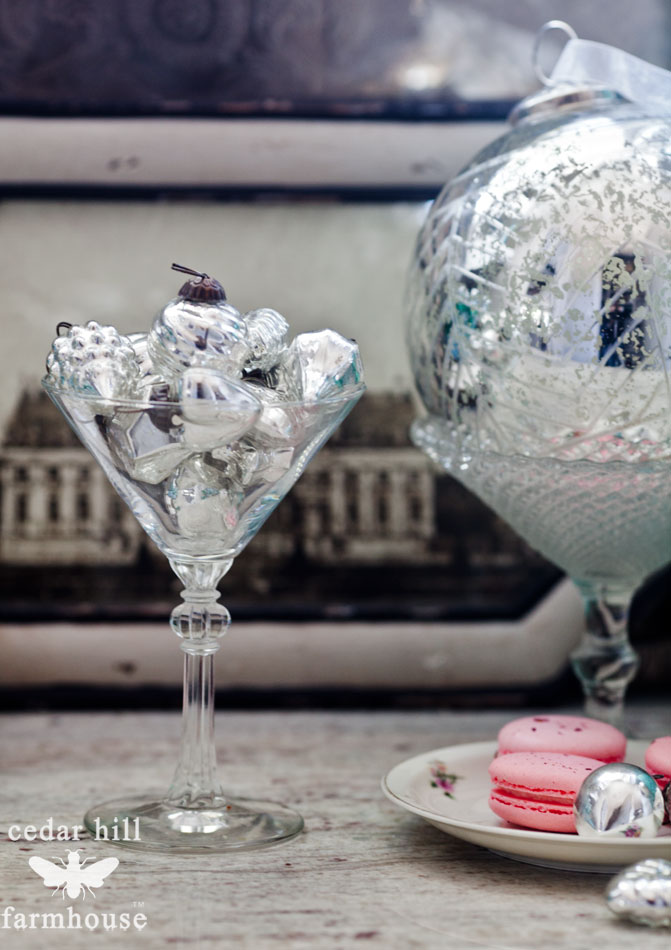 I also set out my Fortnum and Mason teas since they went so well with my trees.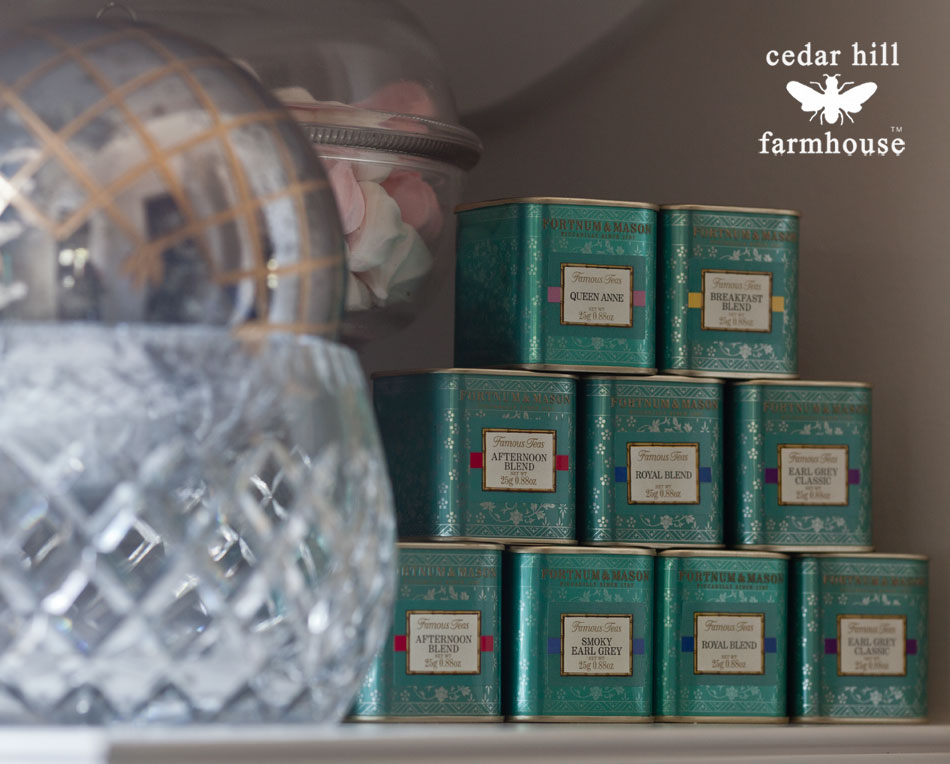 Yes I love tea!! Below you can see our tiny butler's pantry. I also keep Pellegrino waters here for guests.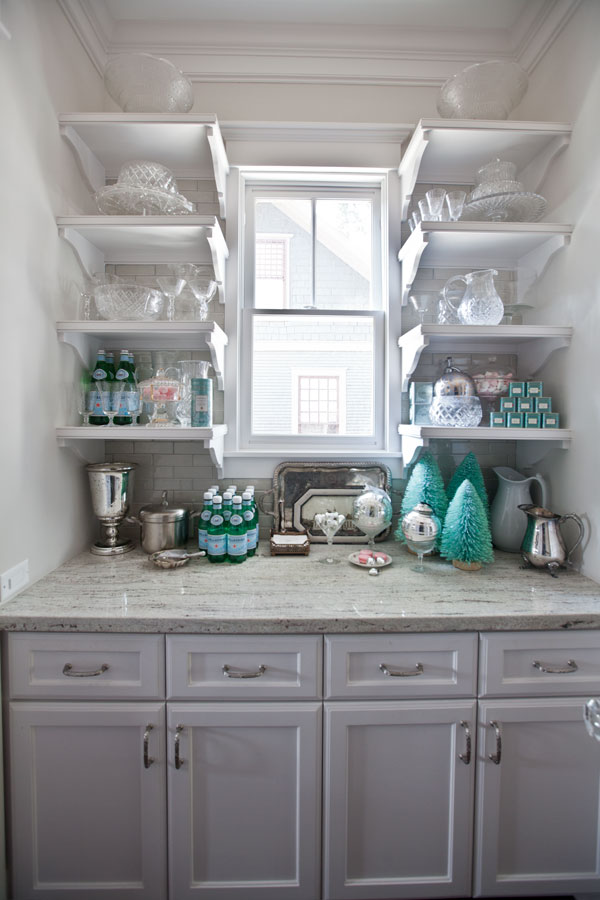 The mercury glass fits right in with the vintage crystal and silver collection.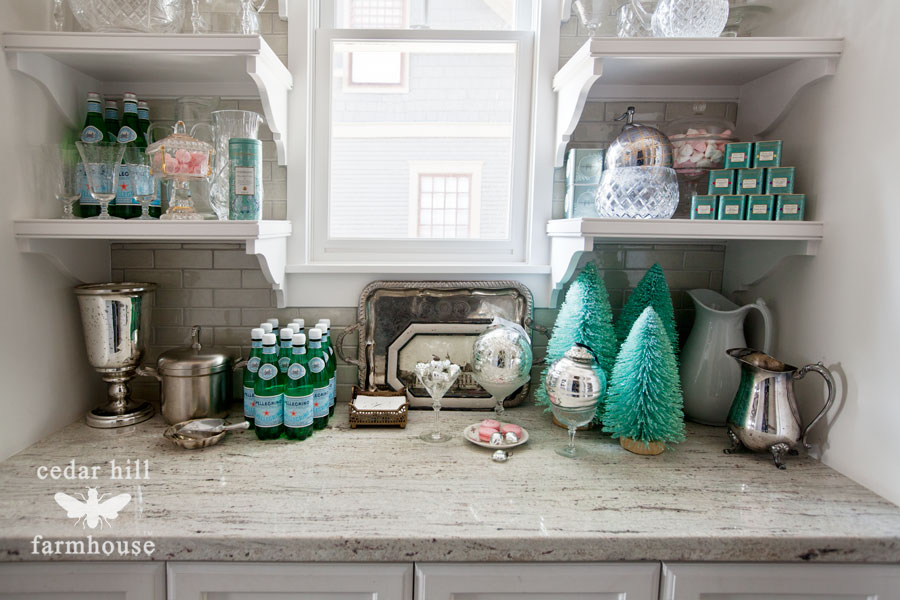 I was doing a bit of wrapping in the breakfast room.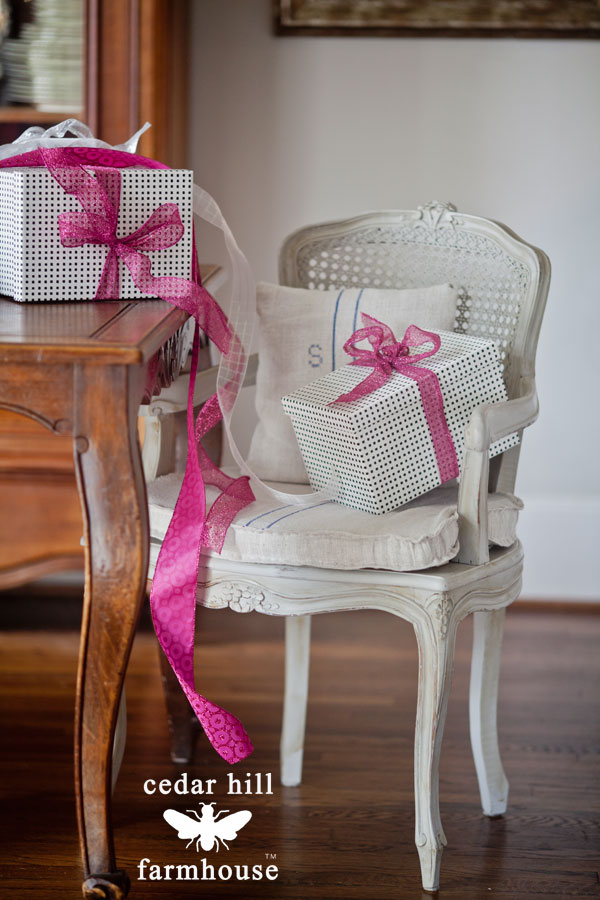 Here is Christmas in the kitchen. Let's say it's a bit understated. I just added the boxwood balls in the vintage trophies. I just don't like a lot of clutter, so I find it difficult sometimes to decorate for the holidays. You can see the butler's pantry to the right.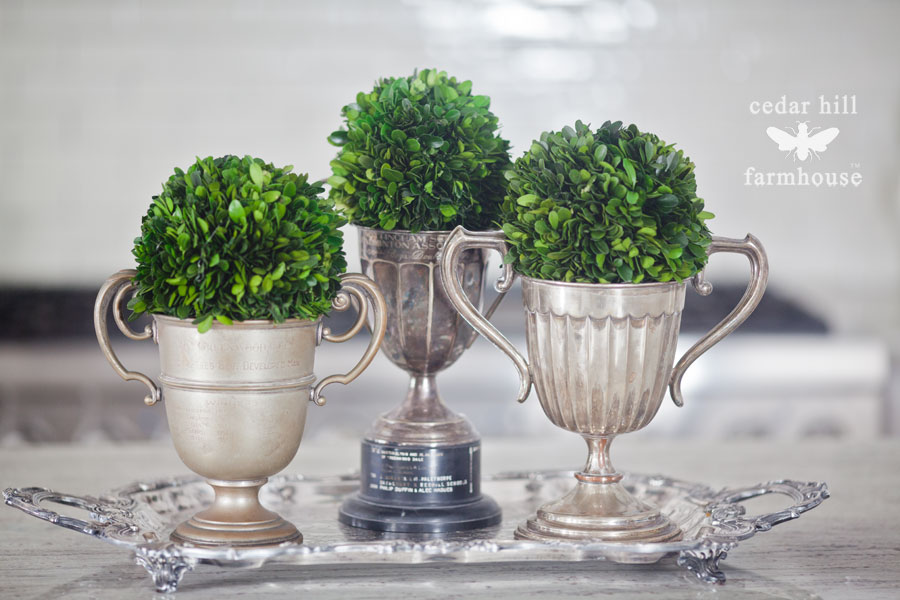 I'm not sure that my Christmas decor is that country French, but it is in a country French house.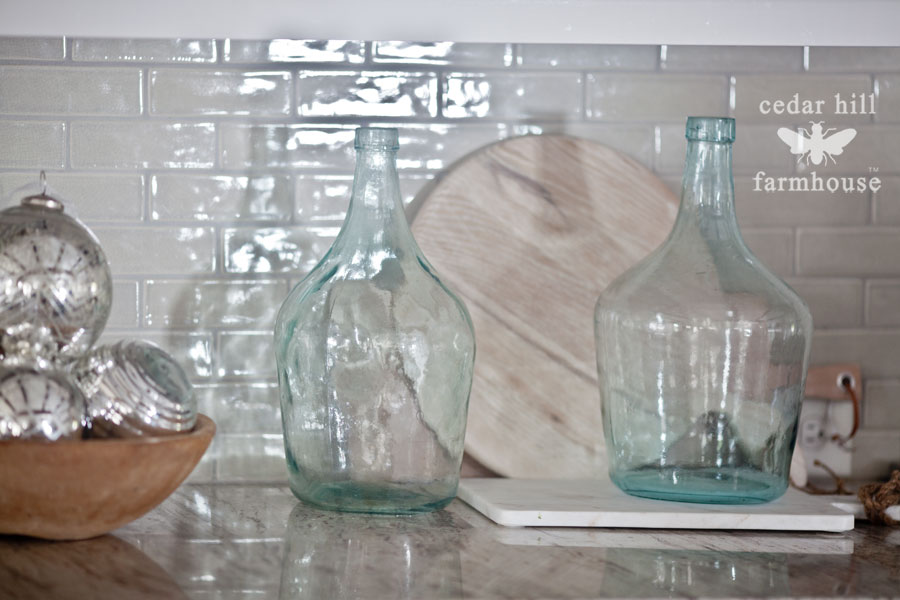 The natural boxwood feel French to me for sure.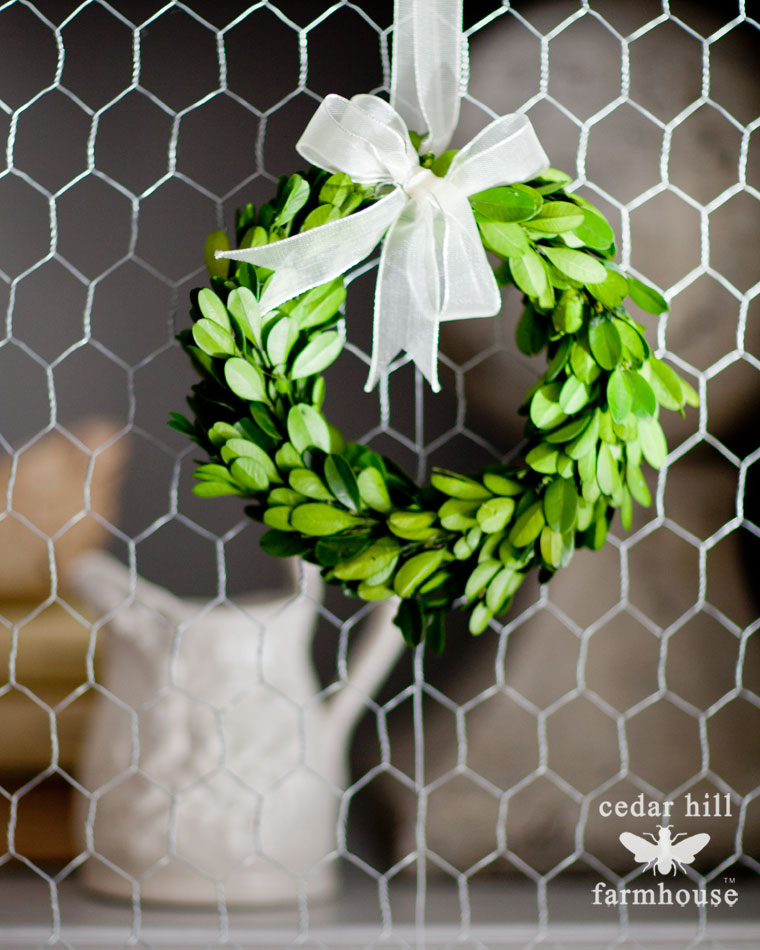 The understated Christmas decor also seems elegant and French to me.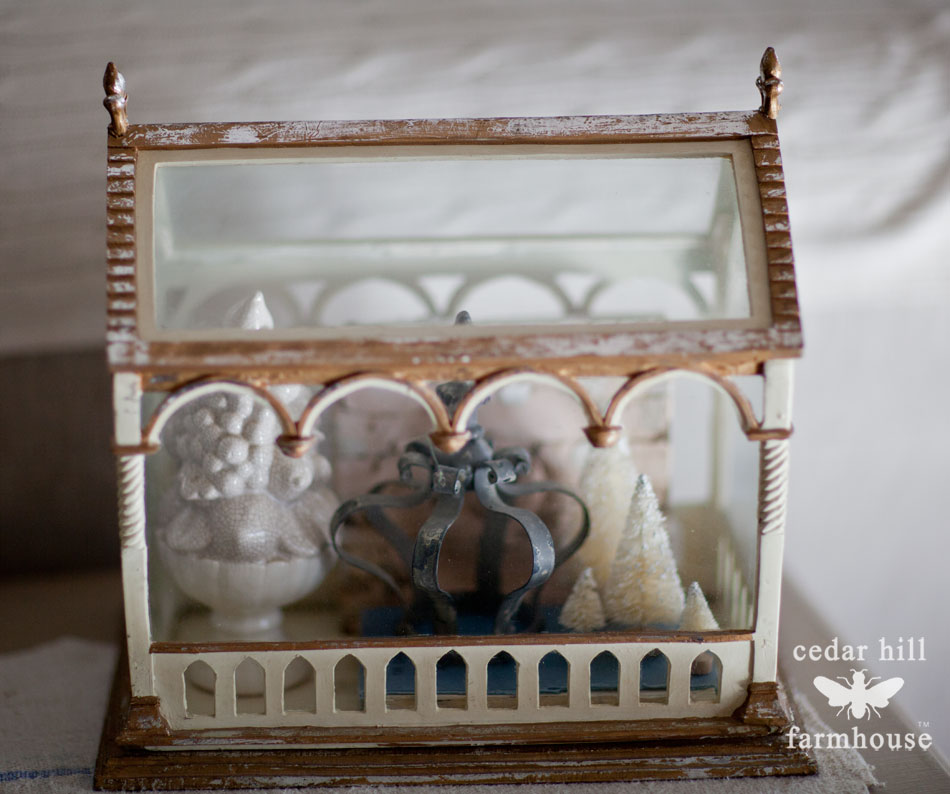 Greenery on a French chair? Can you say "French Christmas decor"? Works for me.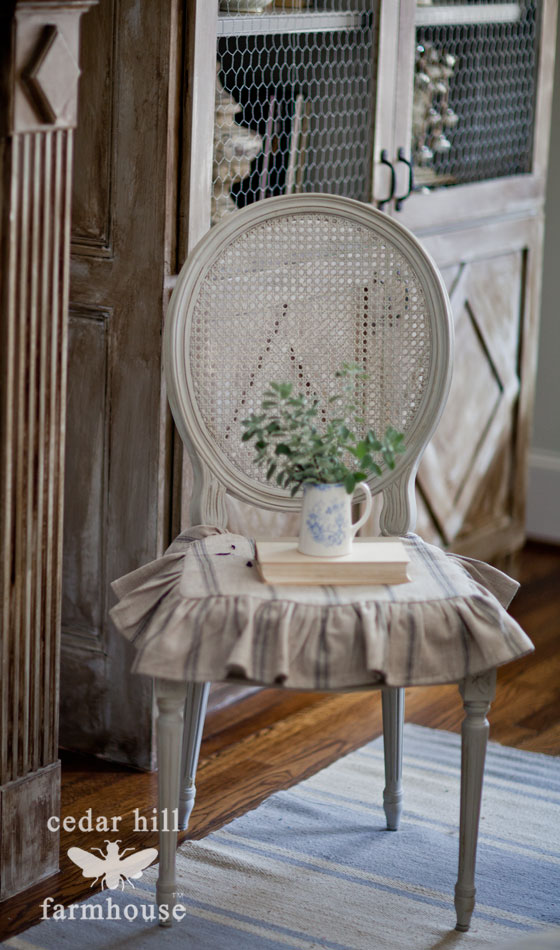 Here you can see the little wreaths on the cabinets, really simple, along with greenery in pitchers.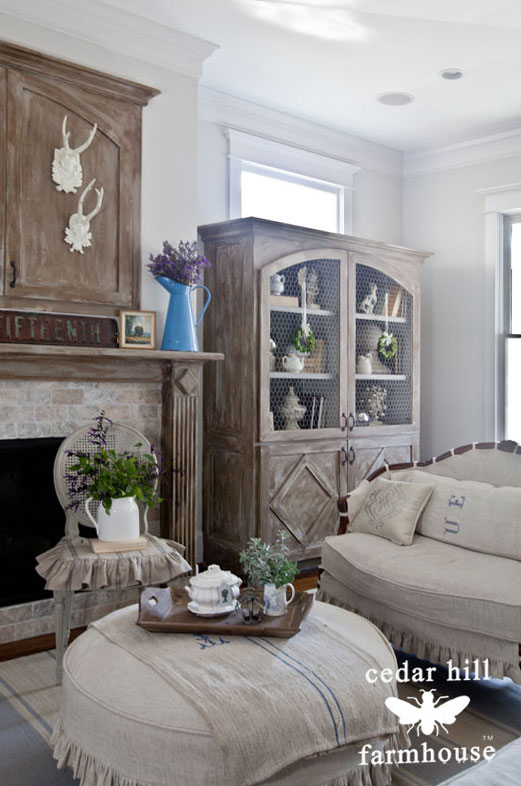 Ribbon on a clock, still more simple decor.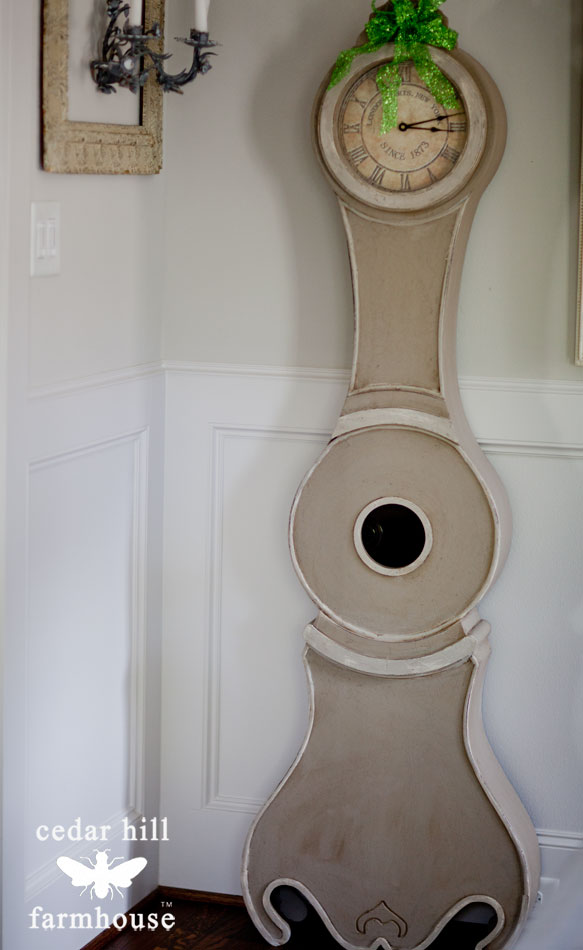 Want to see the rest of the house?
CEDAR HILL FARMHOUSE CHRISTMAS POSTS