All changes to my daughter's room have to be approved by her. So when I wanted to upgrade the night stands I presented her with my plan.
Here is the before. I learned my lesson on the need for approval. For a long time she didn't really care about the furniture or lamps in the room. A few years ago I added these vintage lamps to her room. She had no reaction. A few months later I decided they were a bit 'too over the top' for me. I was unplugging them to sell them and my daughter was horrified and asked what I was doing. When I explained that the lamps were going 'bye bye' and she said the lamps stayed. She said they looked like 'paradise'. So when your clients say 'the lamps stay' then the lamps stay. I said, "Okay." Honestly I was happy she had an opinion about her room decor.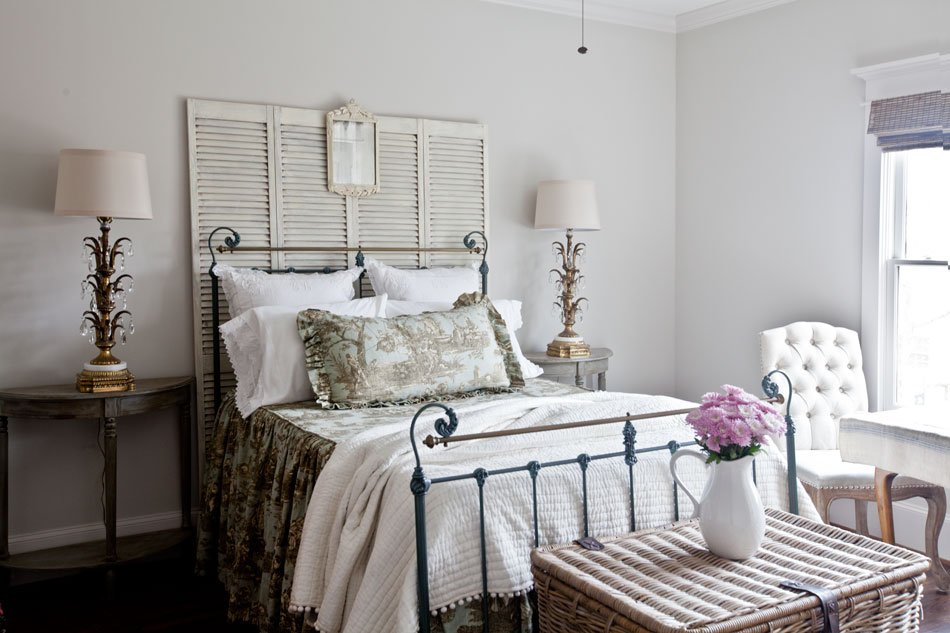 Now these demilune night stands were actually purchased for the guest room (in our previous house.) I don't think they work for my daughter's room because they have no hidden storage (she has lots of stuff) and she has no room to put much on the top. Had this been the guest room, I probably would have left them.
Oh I forgot to mention this post is sponsored by SOFT SURROUNDINGS.
I found some gorgeous French chests on SOFT SURROUNDINGS. I showed them to my 'client' who then approved them, especially when I explained she would have a lot more storage space.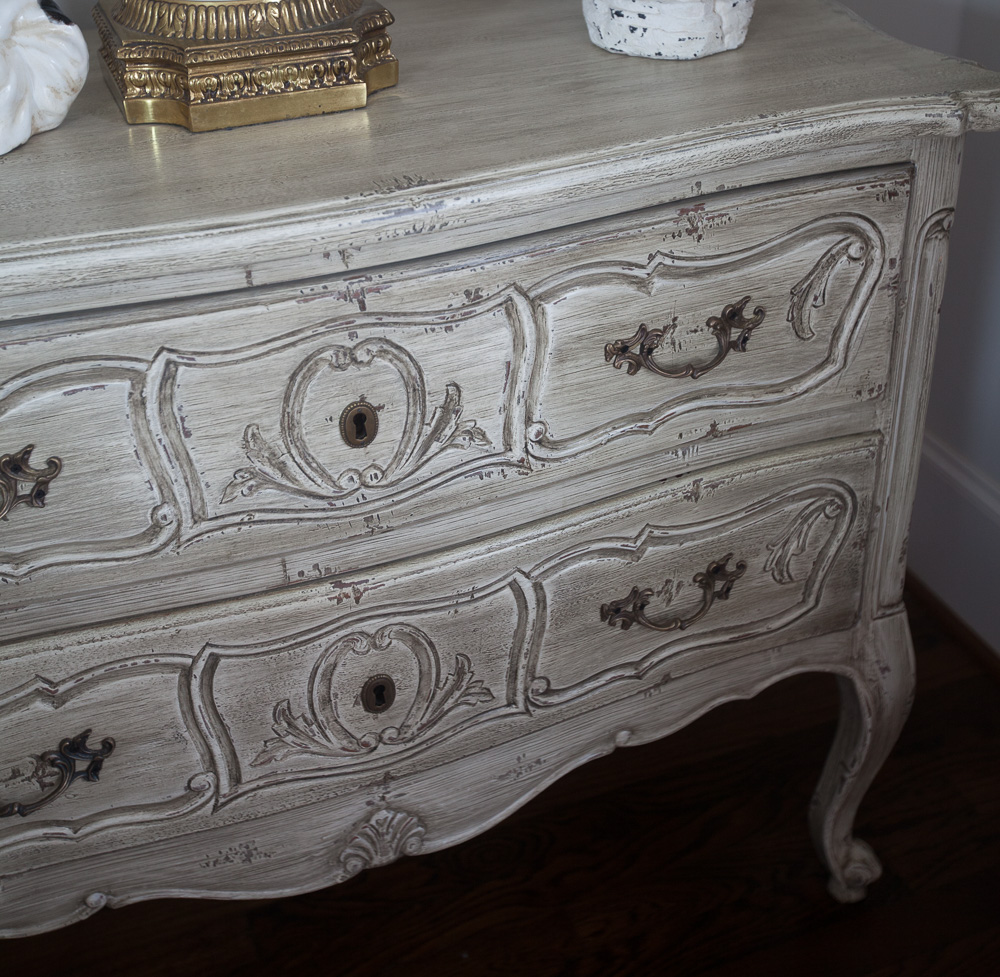 Now they are already painted and have a patina. Unlike vintage dressers, these required no painting or repairs. The drawers slide very nicely unlike the old chests. More importantly we now have storage for the many textbooks and clothes that were without a home. (That's a nice way of saying they were on the floor.) Yes I had ulterior motives. And since we did the big declutter CLICK HERE, her room has stayed in pretty good shape, she just needed more storage.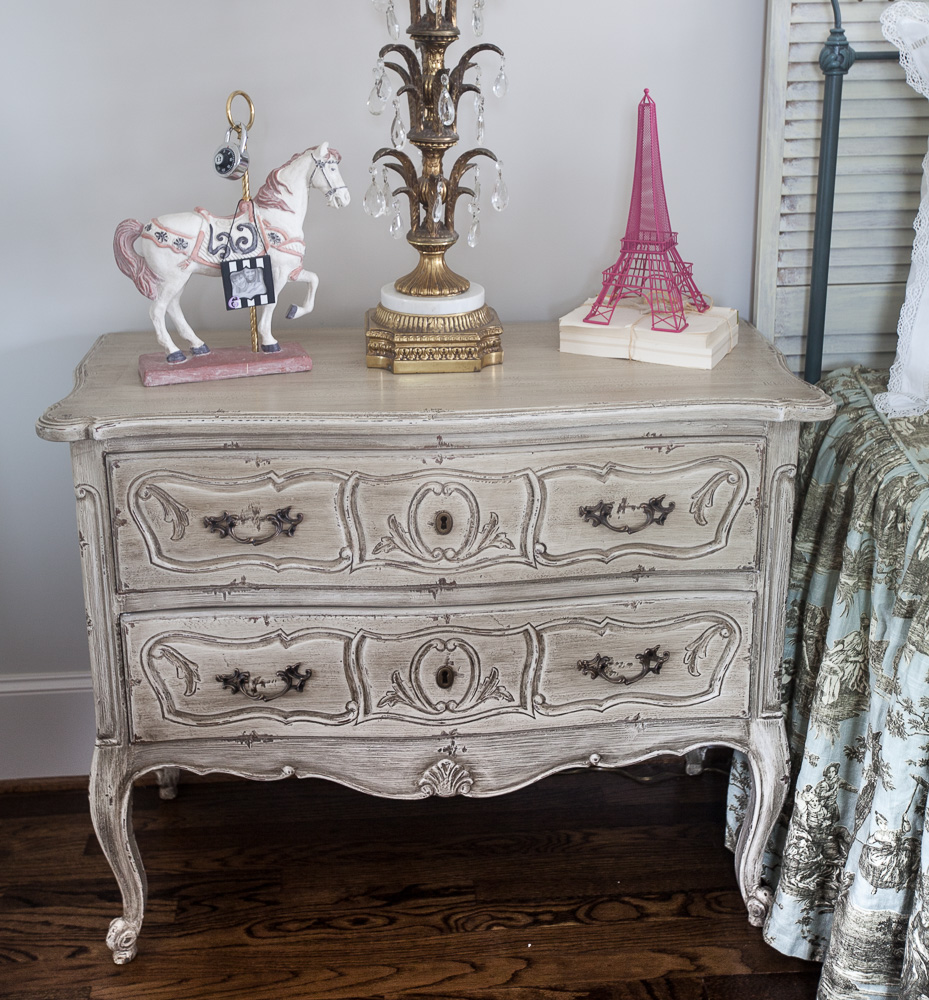 So really it was a WIN/WIN for both of us.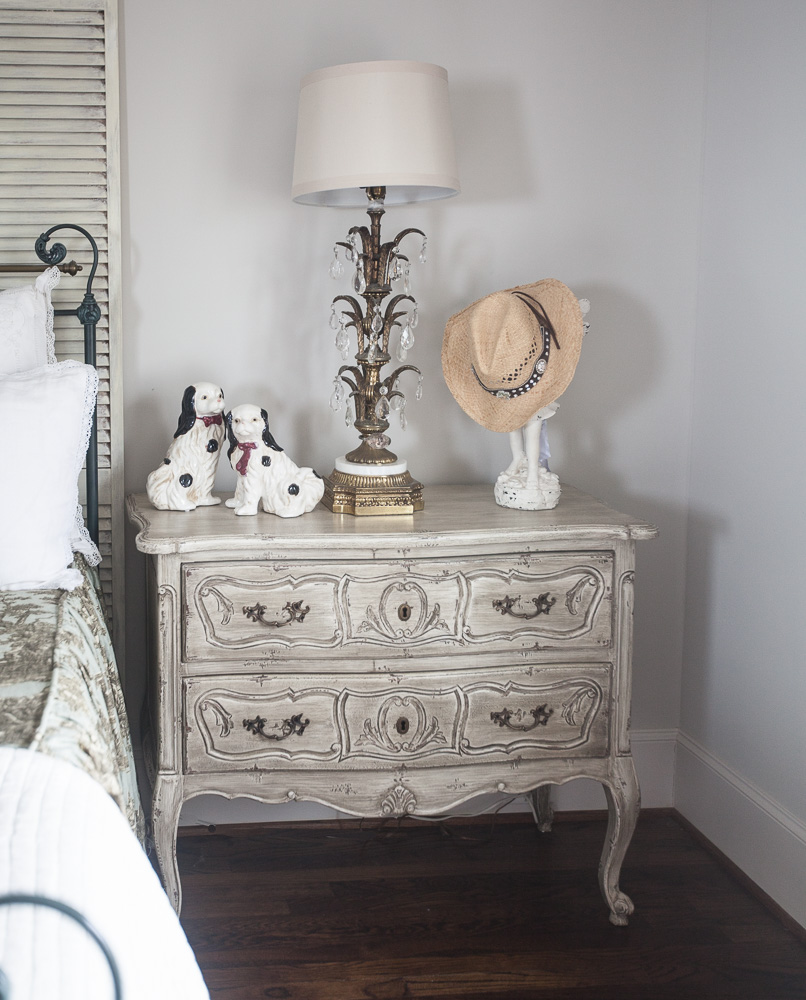 She spends a lot of time in here studying. I'm not sure the ottoman really goes in here, but again, I was told 'it stays.' To see all the gorgeous furniture at SOFT SURROUNDINGS, CLICK HERE.