Once upon a time my house was red, very red, and the girls room at the farm was also red.  There were red dresses on the wall,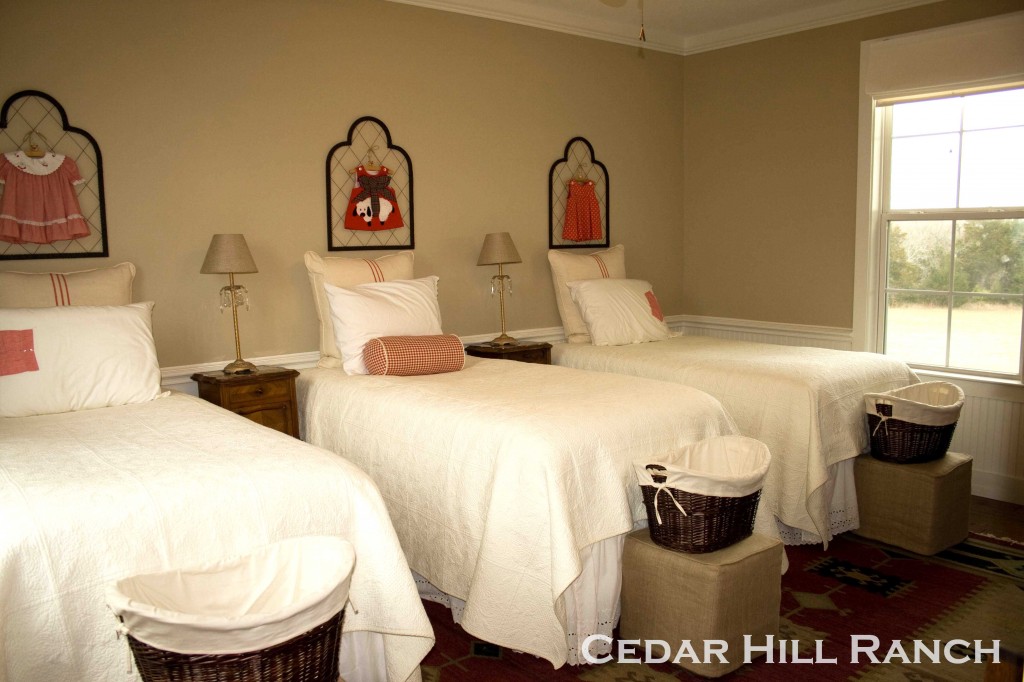 There was a red rug,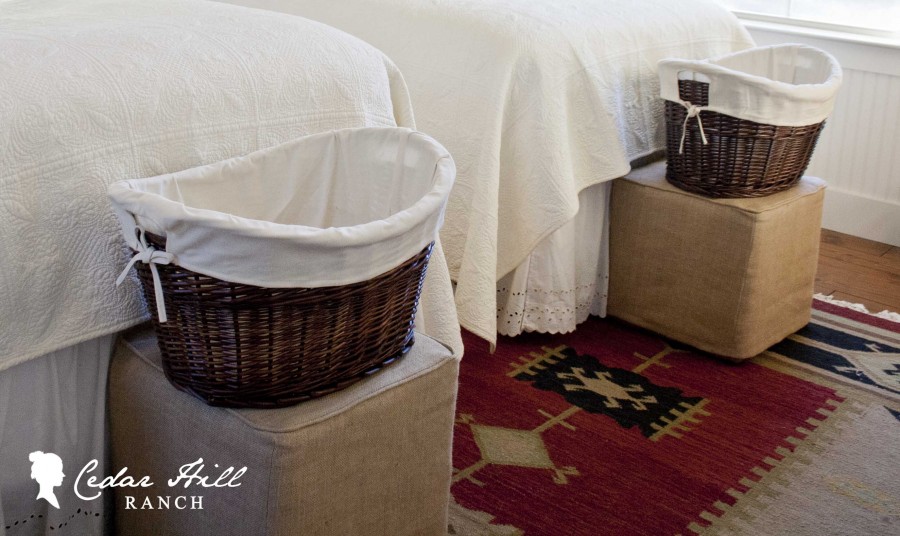 and a red chest.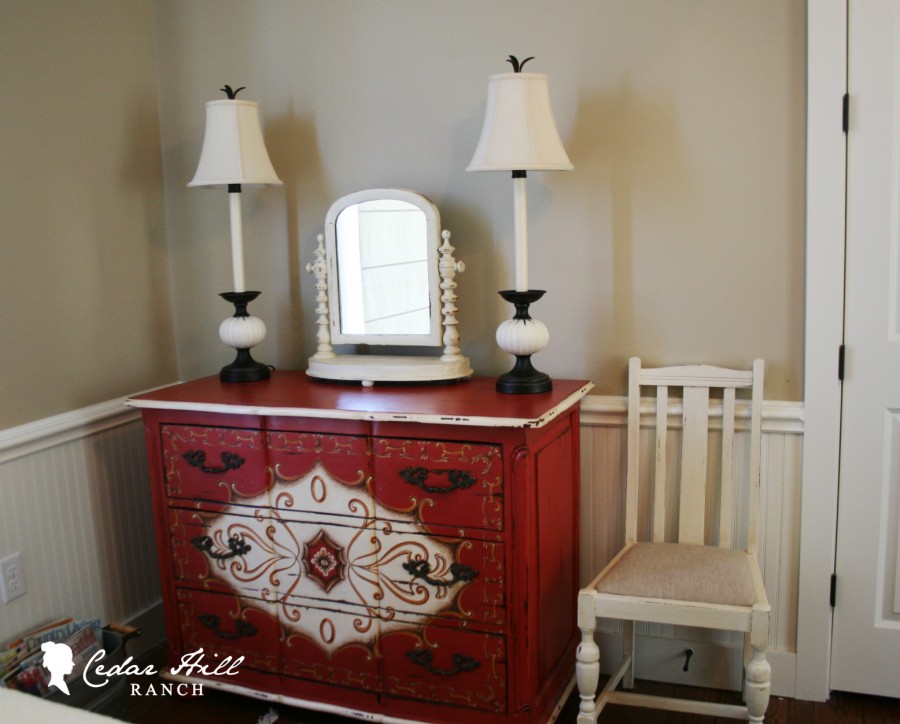 Then one day I woke up and decided I didn't like the red any more. That was too bad because I had red bedding on my bed, 3 red settees, a red sofa, 3 red ottomans, a red chest… well, you get the idea. It was overwhelming to me. But I decided I would change things bit by bit, and I have.
You can see the way the beds look now CLICK HERE TO SEE POST.
Now for the red chest,  *poof* it's gone.  In it's place, I bought a vintage oak French chest. I've ordered a new mirror, and I'll show it to you later, but I didn't have it when I took these photos.  The old mirror has been moved to a new spot.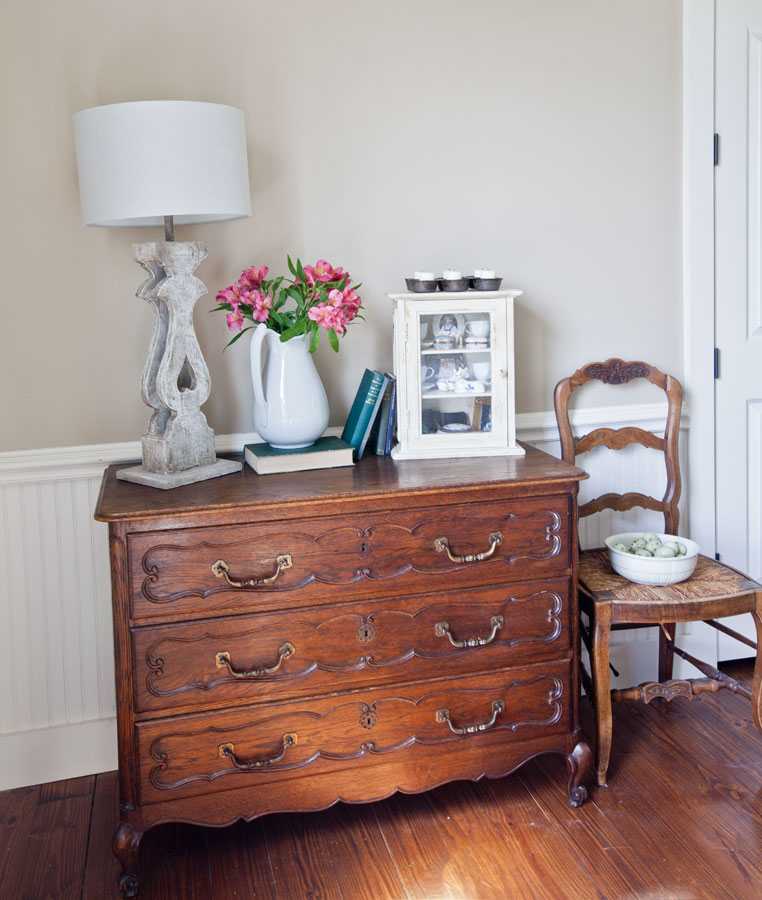 I also played musical chairs, and brought this antique rush seat chair over to the farm.  It is one of the first French antiques I ever bought.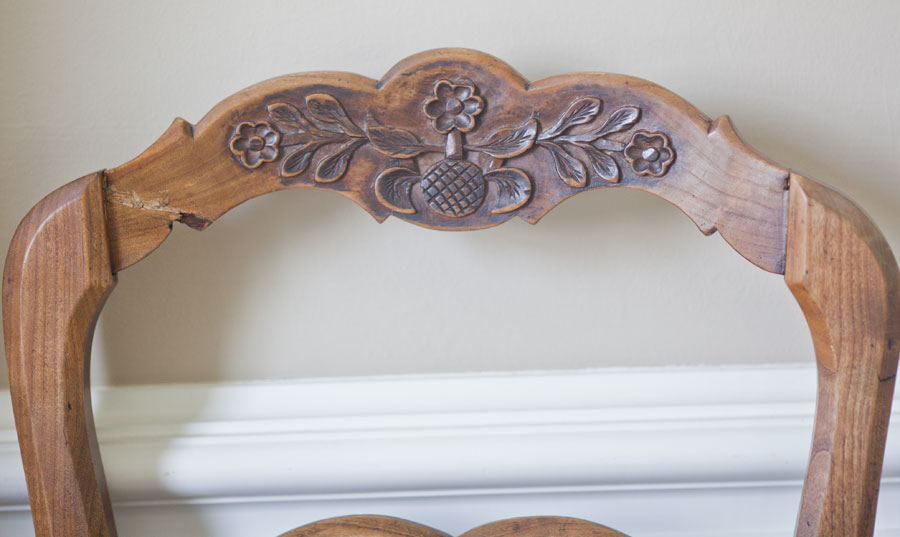 I was going to show you the detail on the bottom, but in the photo I realized the 'help' hasn't been dusting it. If you haven't guessed the 'help' is my daughter.  We'll be discussing proper dusting techniques tomorrow.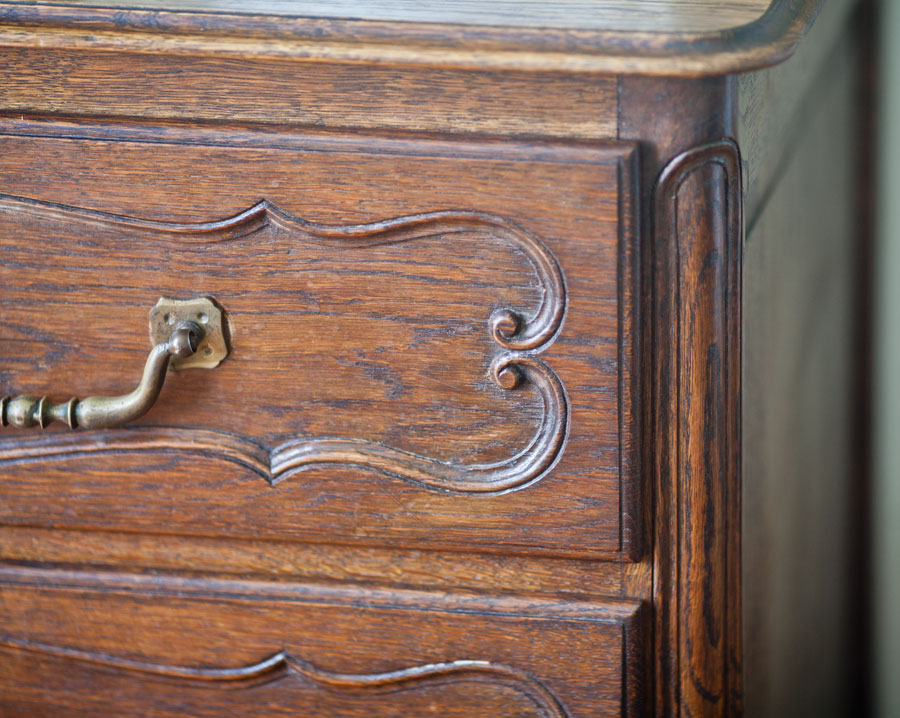 The chest really has some beautiful detail, which is why I really like the old pieces. The red piece was hand-painted, but it was just a few years old. I sent it to the consignment store.
I had fun moving things around.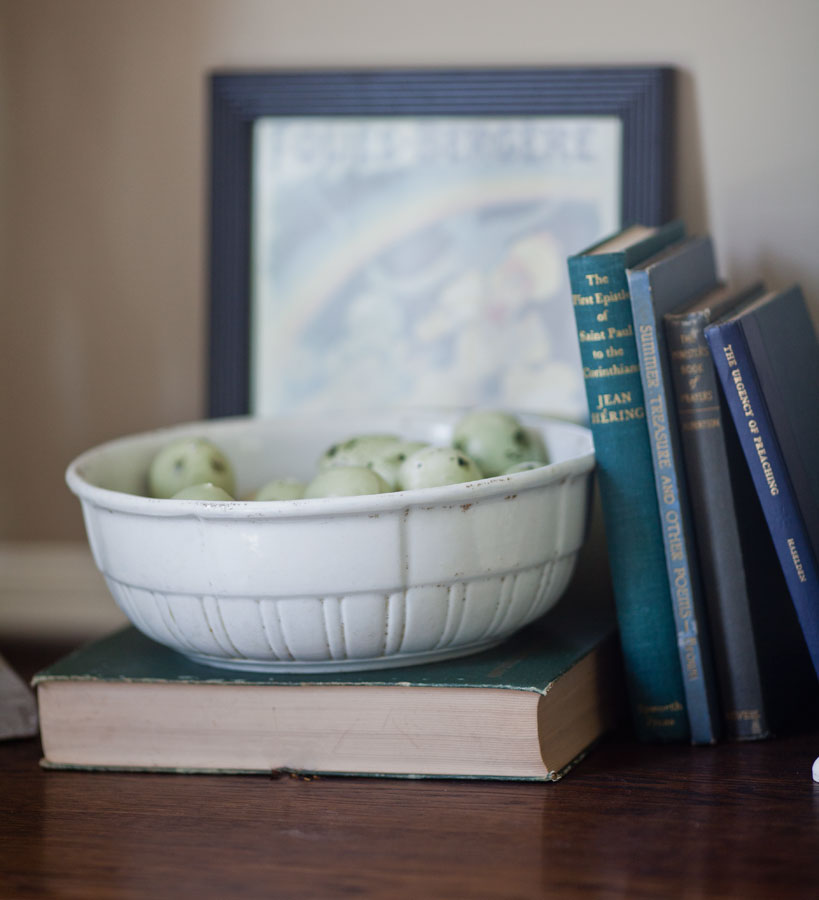 Well I hope you like it better; I do. And if you prefer the red chest… maybe it's still available. :0