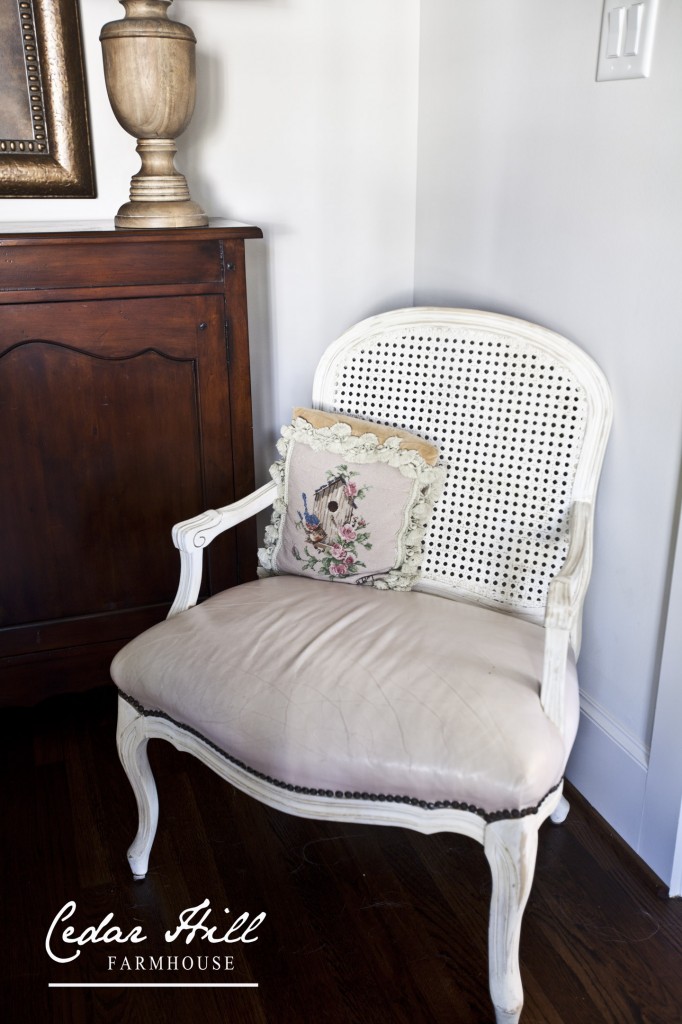 I think you might have seen my leather French chairs before, but I don't think I shared my before photo with you.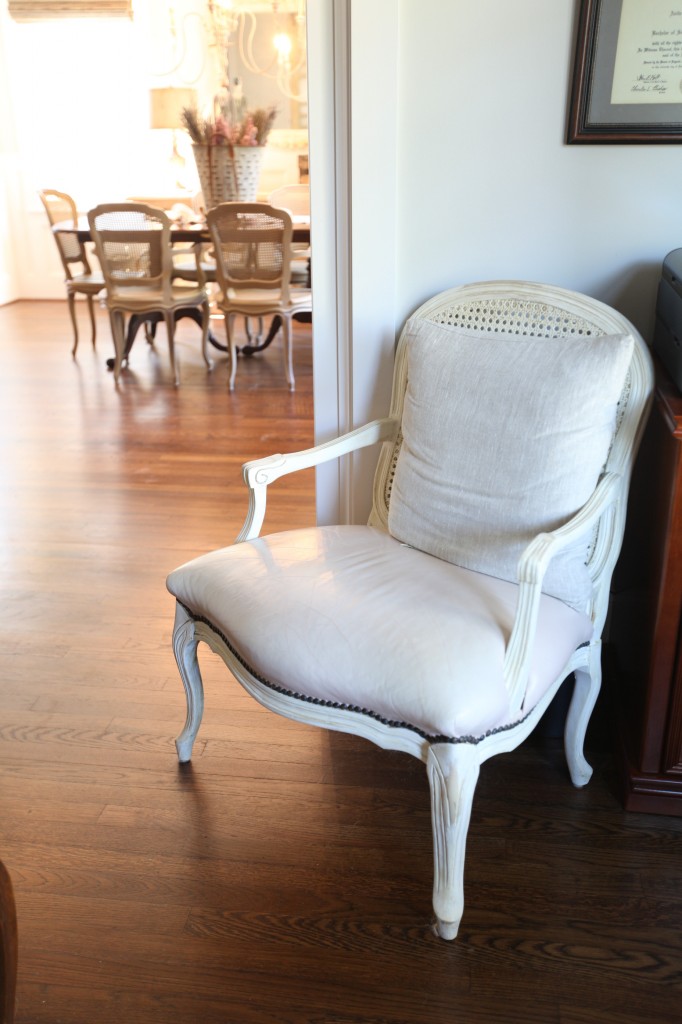 These chairs are great for visitors. Big enough to be comfortable, and the leather seats are easy to clean.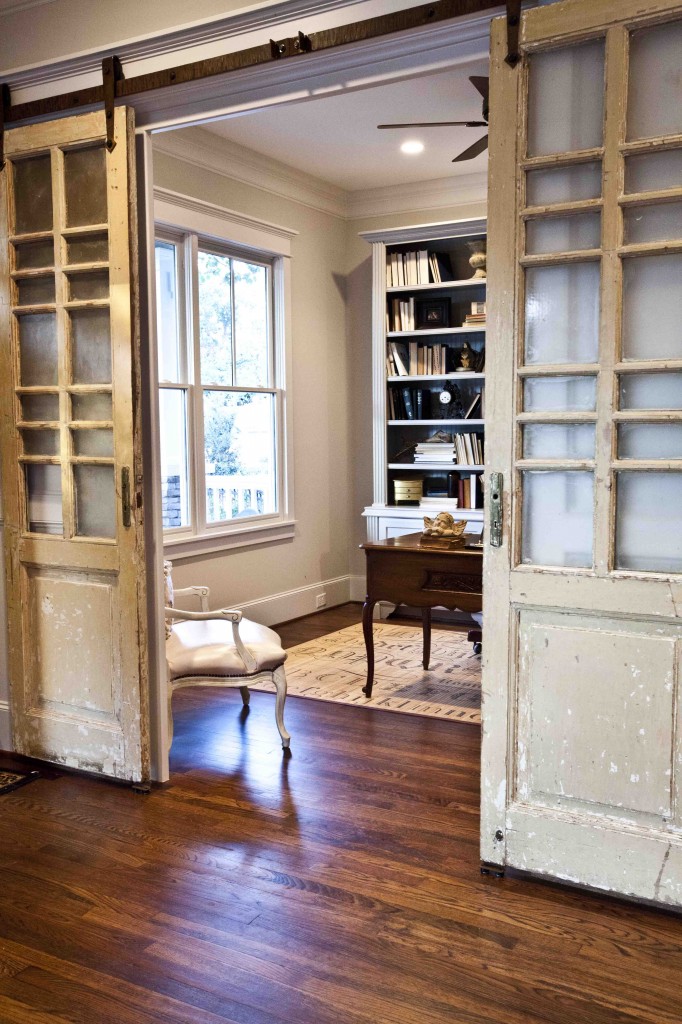 Not only are these French chairs gorgeous, but I got them for a fabulous price.  How did I do that?  I found them at a consignment store for a very reasonable price. The wood was that blonde color, so I knew the chairs wouldn't work as is. I taped off the leather seat and used chalk paint to paint the wood and caning.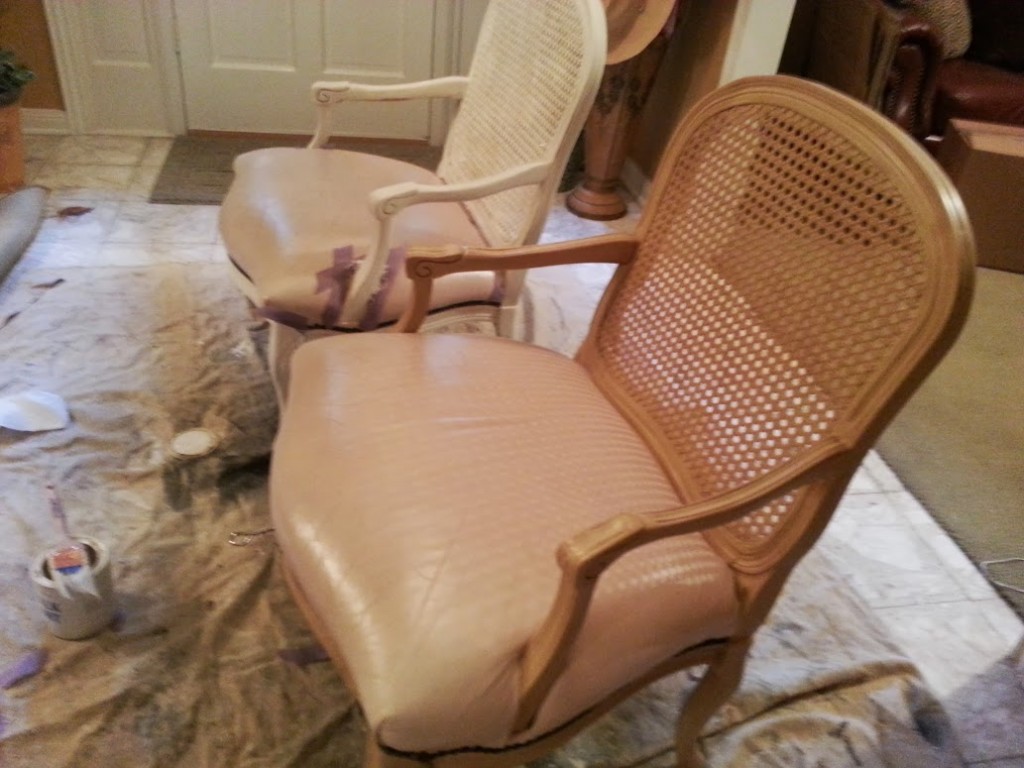 The seat color is champagne, doesn't that sound yummy?  I just like for you to see that French furniture doesn't have to be expensive.  These are vintage chairs and are very sturdy.  I am pretty certain I paid less than half of the original price.  Have you gotten a great deal lately?