I left you at this version of the farmhouse bedroom. It was in transition to a decidedly French bedroom.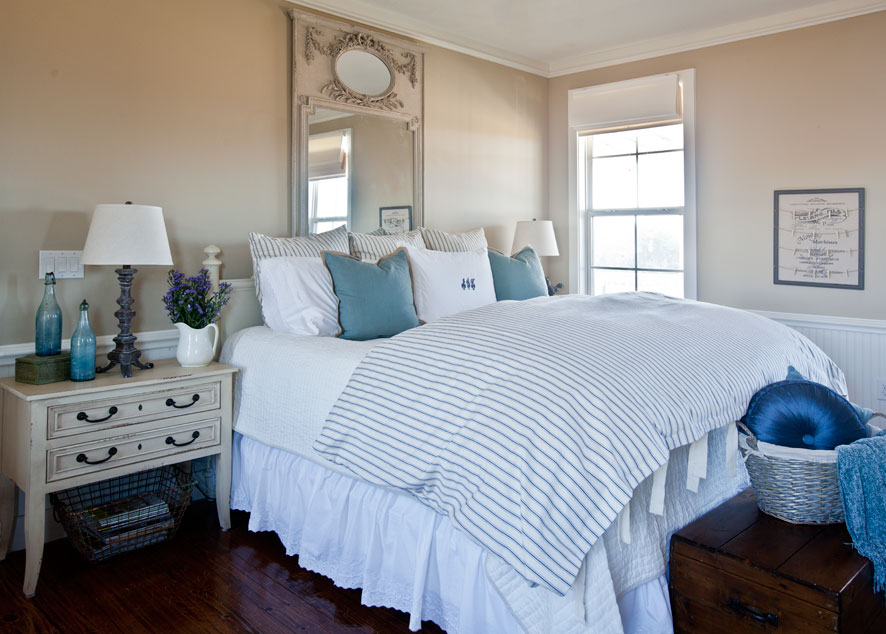 I know, I know the wall doesn't look quite right, but I love, love the mirror here. So I knew that I had to add something if I wanted to keep the mirror here. I thought it was too narrow and tall to look right. I felt it needed to be wider to work with the bed.
So I added some vintage ironstone platters and plates.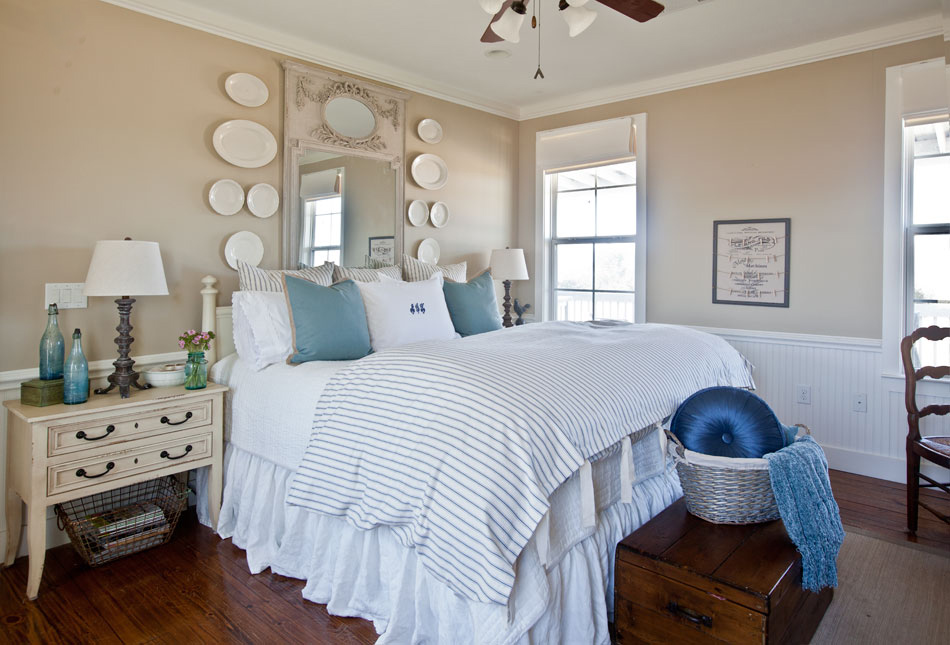 Now I know someone isn't going to like it, but I do. And I do what works for me, even if someone doesn't like it. And even if someone is telling you that your room is 'wrong', I think that it's your room, and you need to do what suits you.
The other thing I did, was to make a linen bed skirt because I couldn't find one the correct length, 21 inches to be exact.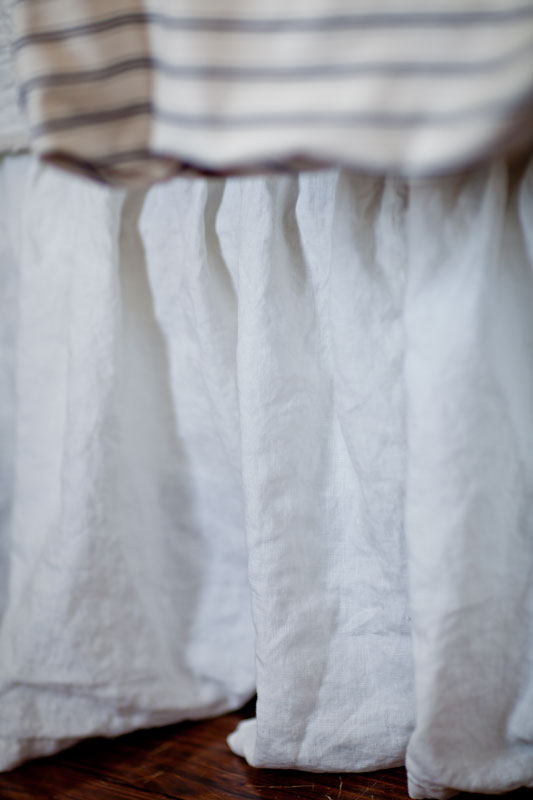 I did not iron it after I washed it. I love that wrinkled linen look!! Here is a close up of the vintage ironstone platters. The mirror is actually new, but was made to look old.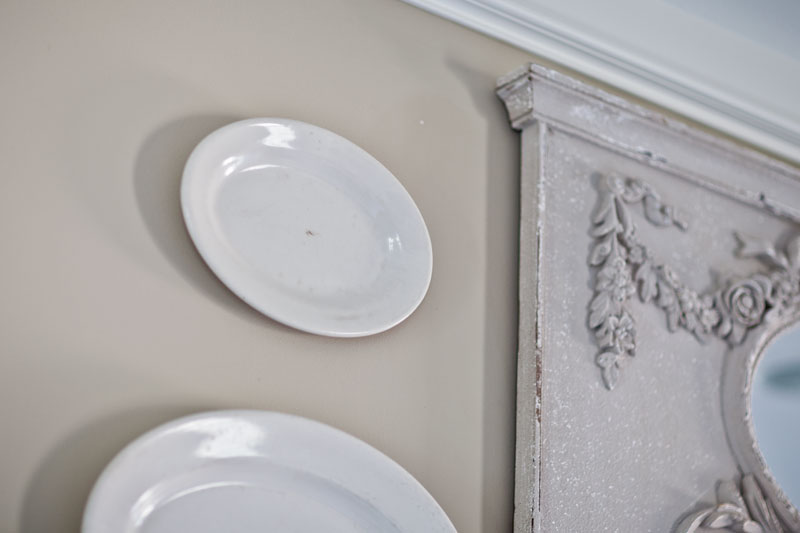 Although the bed was not meant to be used with a bed skirt, I like the softness it adds. I wanted to try a more tailored look in here, but the reality is that I love the soft look of the bed skirt. Although I thought the small single mirror looked just fine,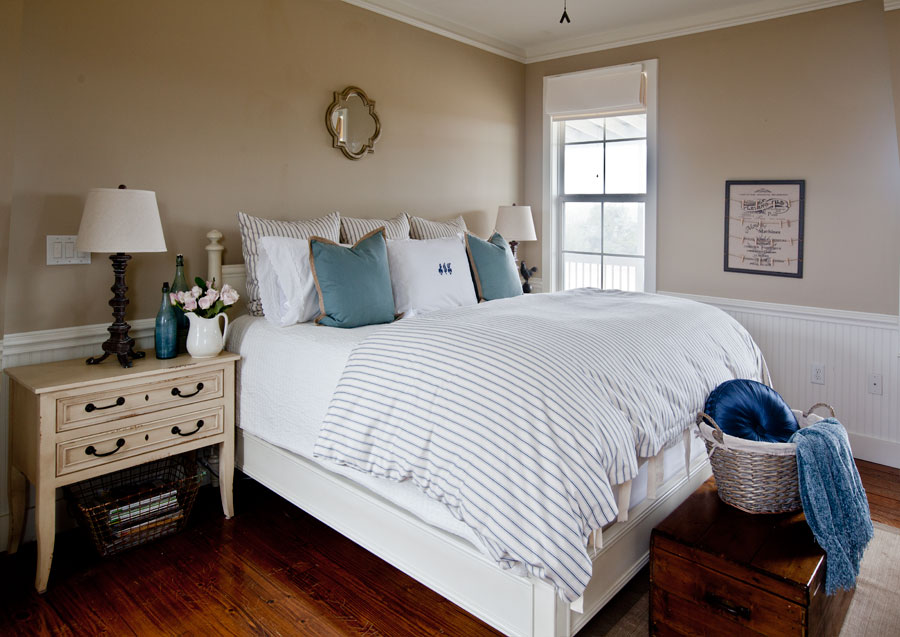 I wasn't 'me'. I like to have a different look in each room, but I keep coming back to neutrals, soft French details, and linen ruffles.
I know some people on my Facebook page really did not like the large mirror behind my bed, but it is staying at least for now. I do listen to every piece of decorating advice I am given, and truly, I am given A LOT! Some I incorporate, and some I don't, but I appreciate ALL of it.
What's next in here? Some soft curtains at some point, but that's on the back burner for now.  I'm still enjoying the new mirror!