I want to talk about making your home a warm and welcoming environment. It should embrace you. I love coming home, and it's usually my favorite part of any trip.
What makes it special is a touch of the outdoors on the indoors. Flowers!
****PLEASE NOTE****
This applies to REAL or SILK flowers. I just wanted to add a note because of a sweet email I received reminding me that real flowers are not for everyone. I had mentioned in the post that I thought either real or silk would work, but I wanted to be more clear, because some thought I was saying the flowers had to be real.  I really think either way, flowers just make a room prettier, real or silk.
Do what works for you.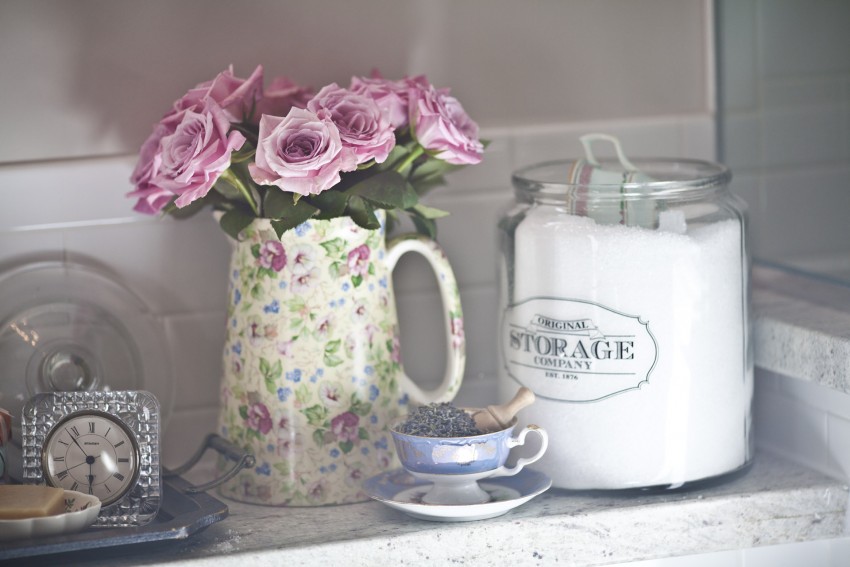 So why should you have flowers in your home? For your mood. Flowers add pleasure to your life. Here's a link to a study about how flowers boost one's mood in the morning. Flowers boost morning moods
Did we need a study to prove that? Apparently!
And as part of the mood boasting, I want to show you how the flowers make a room feel better.
Are you ready? Here we go. Plain jane with a hint of lavender versus….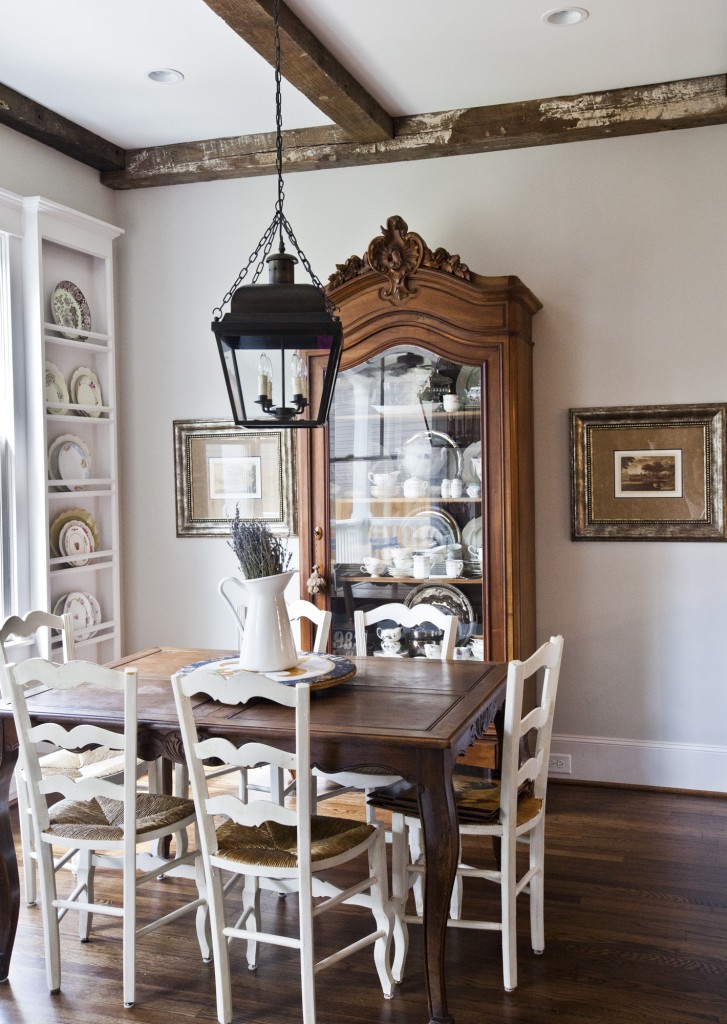 Greenery and apples.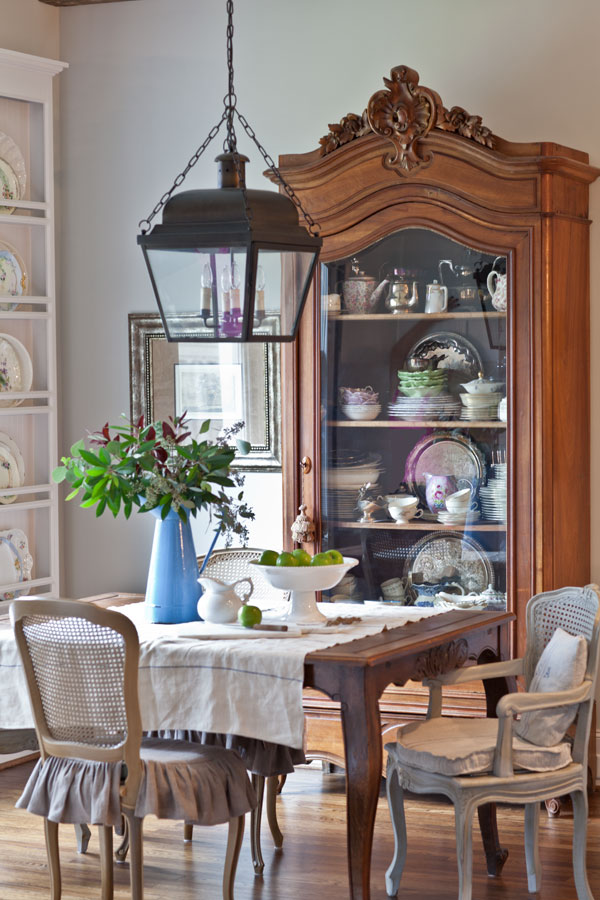 Here I've used no flowers just some greenery you can easily grab from your yard. When I trim the bushes, I try to bring some of the cuttings inside for my tables. Next time if I can't find anything in my yard, I'm going into the alley to get some.
Ready for more? Here we go again.
Shelf with dried lavender or…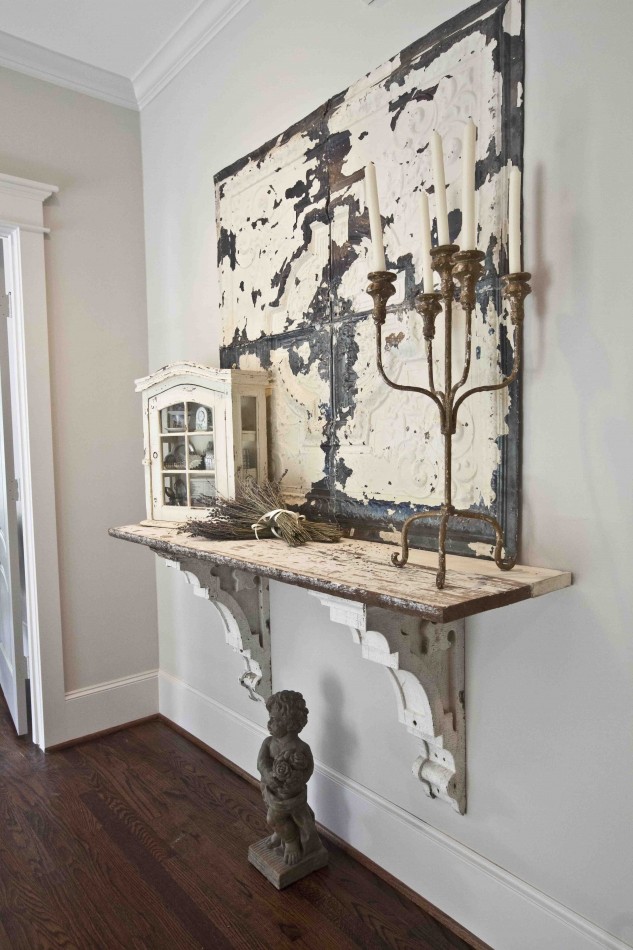 Shelf with pink roses. The container is from Ikea, so you really don't need to spend a lot on an expensive vase.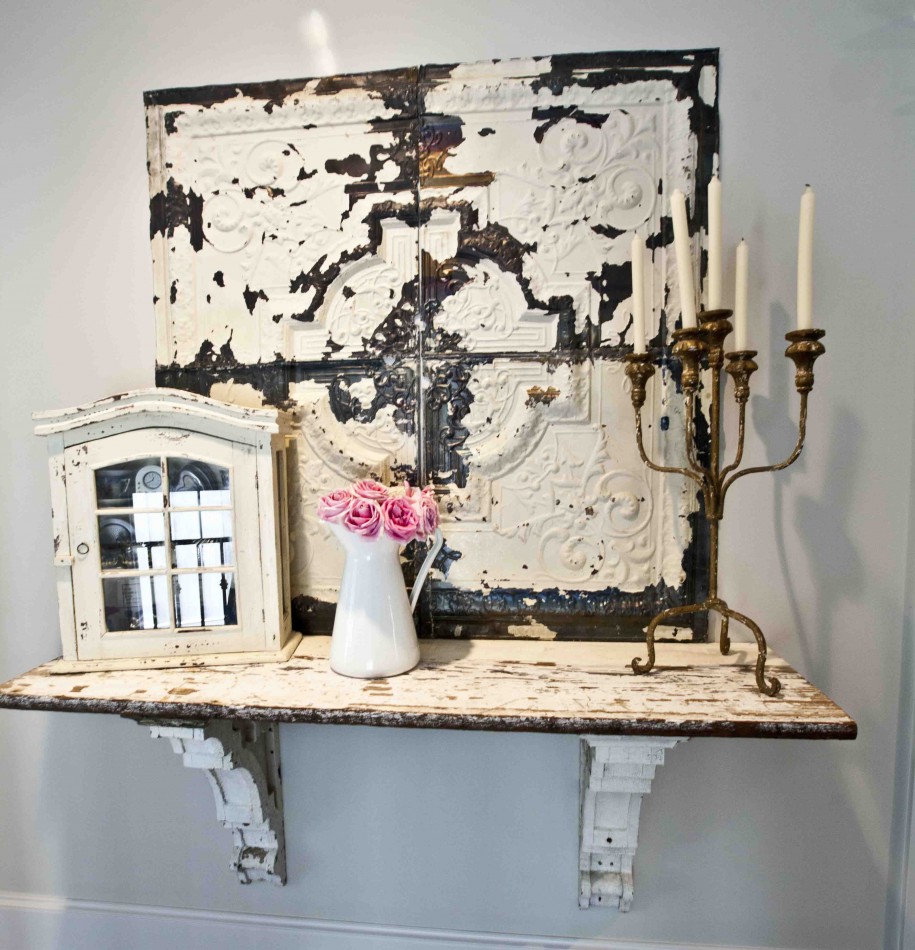 I love using ironstone for flowers, but there are so many other things you can use as well.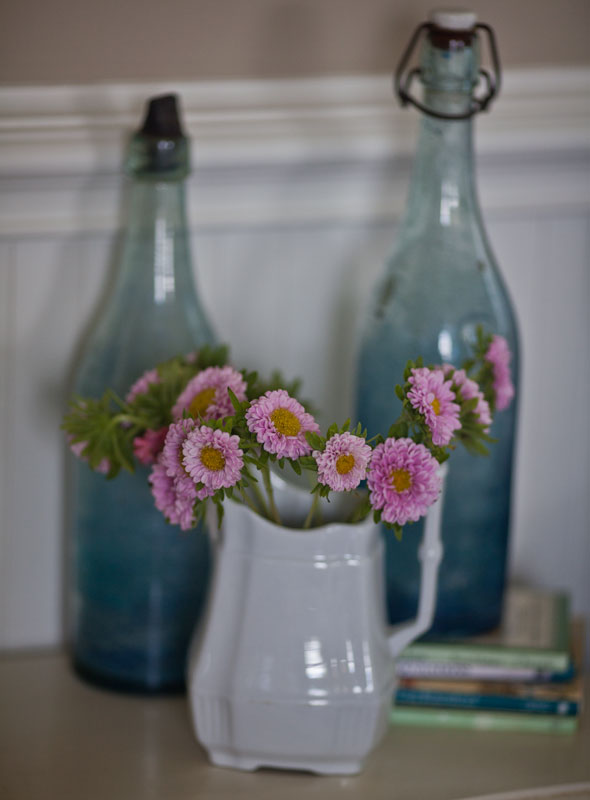 Crystal water pitchers and antique cream pitchers work beautifully. The small purple flowers are dried.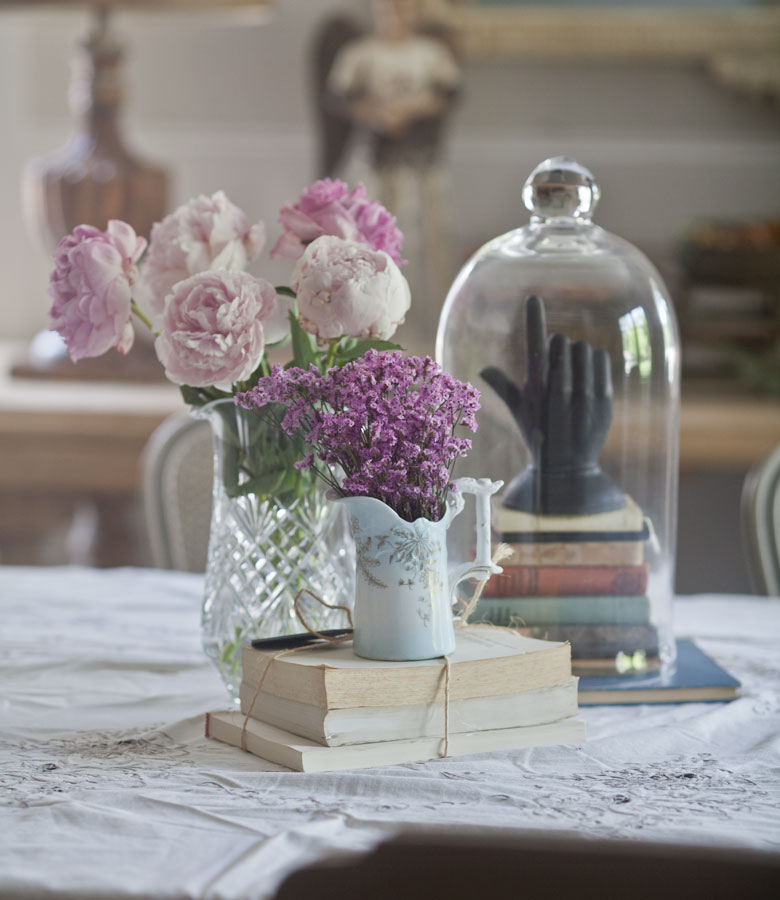 Actaully pitchers are my very favorite thing to use as a vase.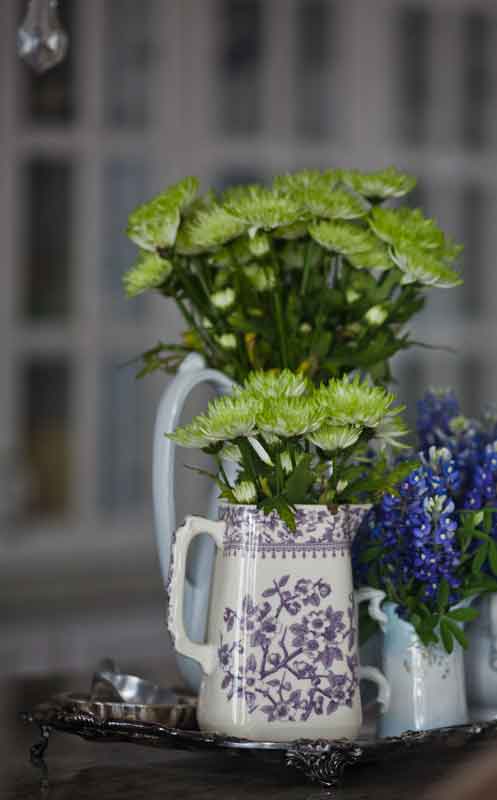 Vintage silver water pitchers work very well too.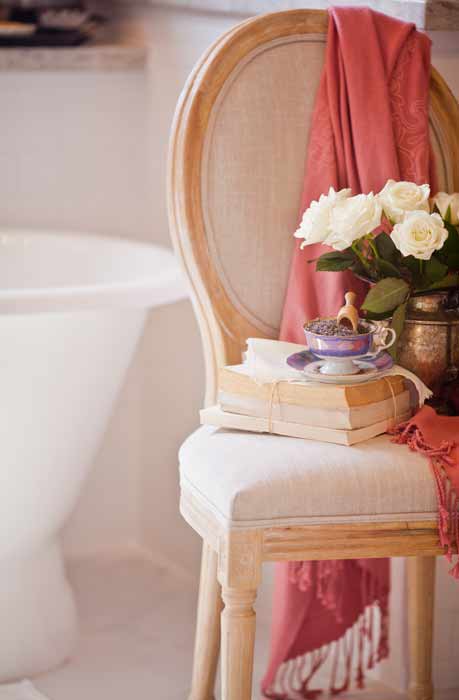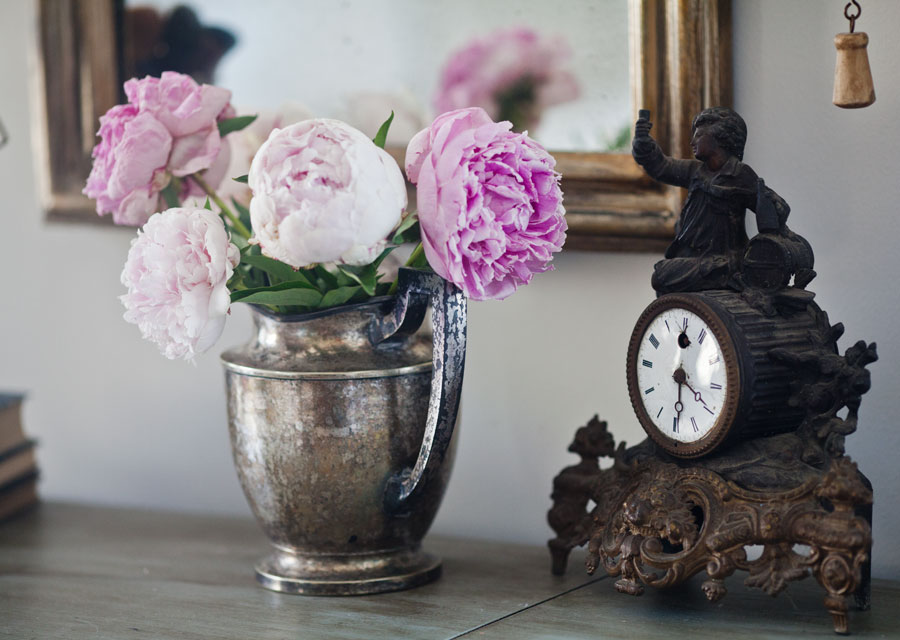 I try to mix it up and use different vases and different flowers. I buy flowers at the grocery store. They are often 4 – 10 dollars for a bunch.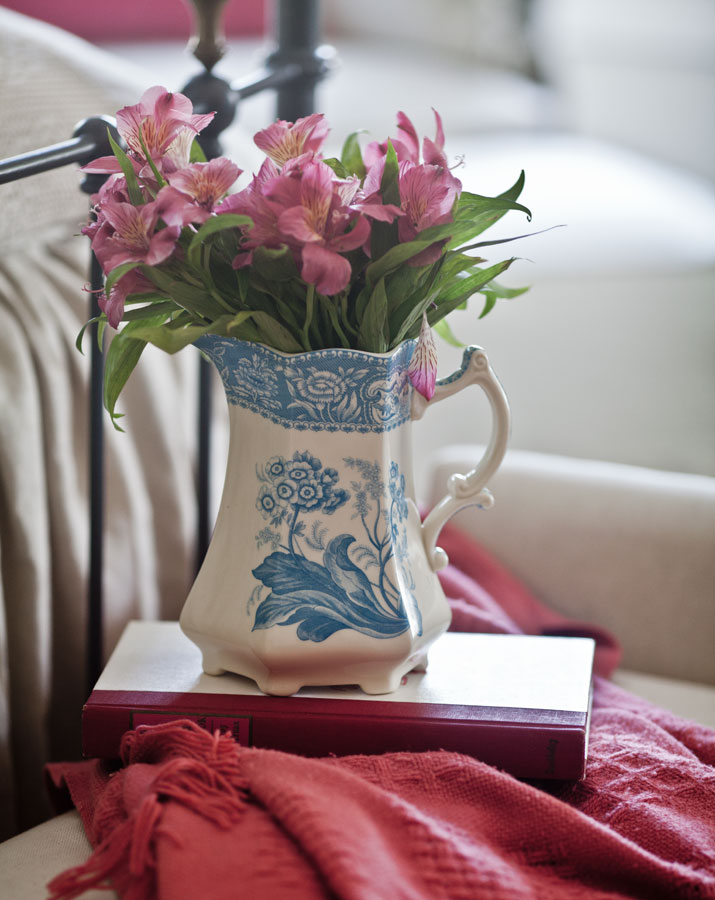 Ready for another example?
Here is a room without flowers.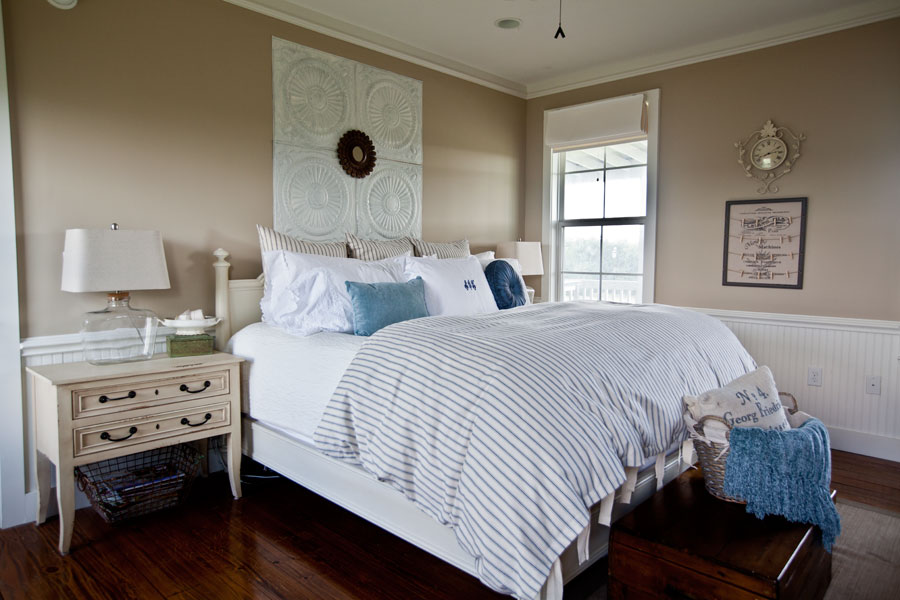 And here it is with a large ironstone pitcher full of pink roses.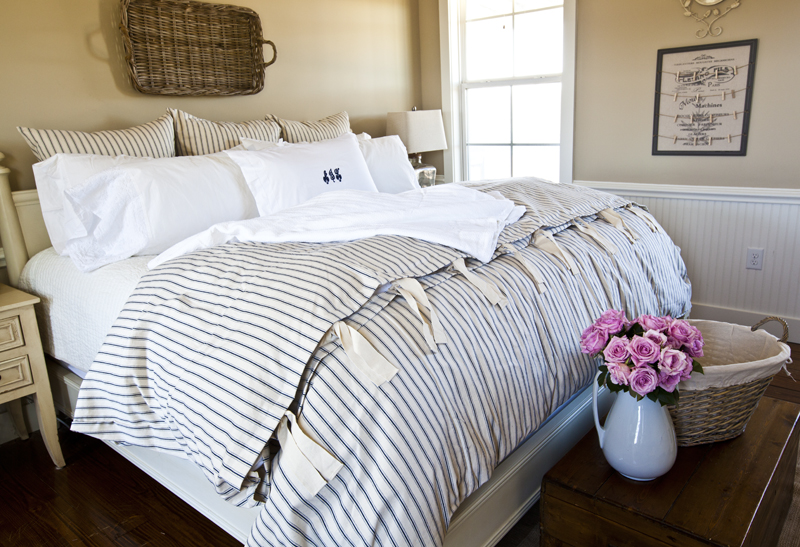 You can also keep some plants indoors, although mine don't usually last very long. This plant has sadly already bit the dust.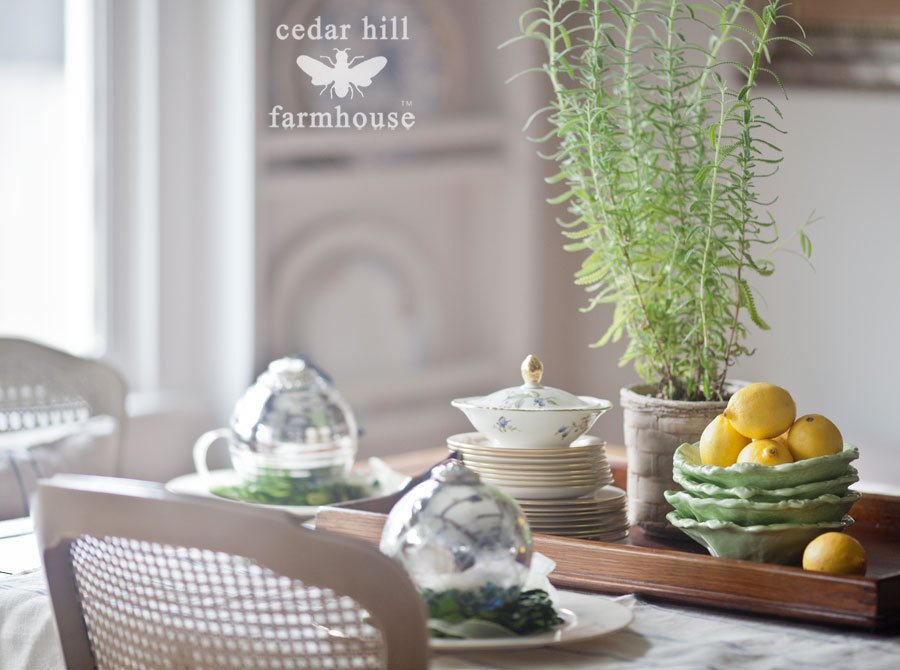 Well I hope I have encouraged you to bring the outdoors inside. I think we need to think about what makes us happy. Often it is small things like flowers that can bring a smile to my face. And I want to say again, that you need to use the flowers that best suit your situation. Okay did I say that right?