I know it's spring because my calendar says 'April', but seriously? It's in the 50's today, and that's not normal for South Texas. I'm used to weather in the 70's and 80's this time of year. So even though the weather is not cooperating, I'm still going to talk about decorating for spring. I think our cold should be gone in 24 hours. I hope you are having beautiful spring weather at your house.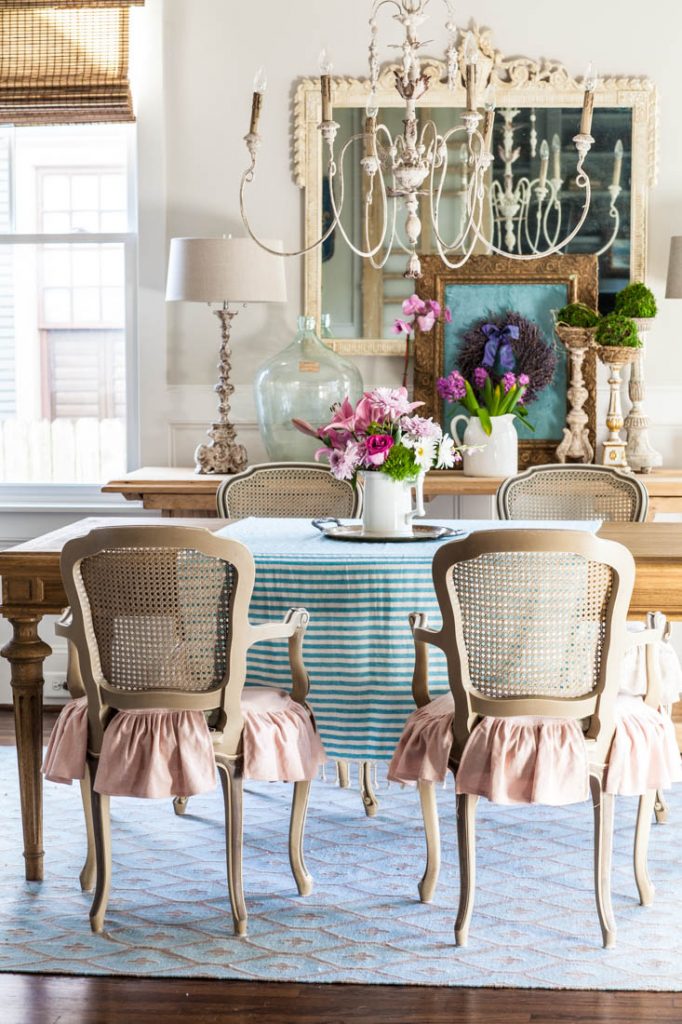 Of course my favorite way to decorate for spring is with fresh flowers, but there is so much more you can do.  I love to add plants, which reminds me, I really need to water them today, before I forget.
On the podcast today, we're talking about what's going on at our houses right now. Listen below.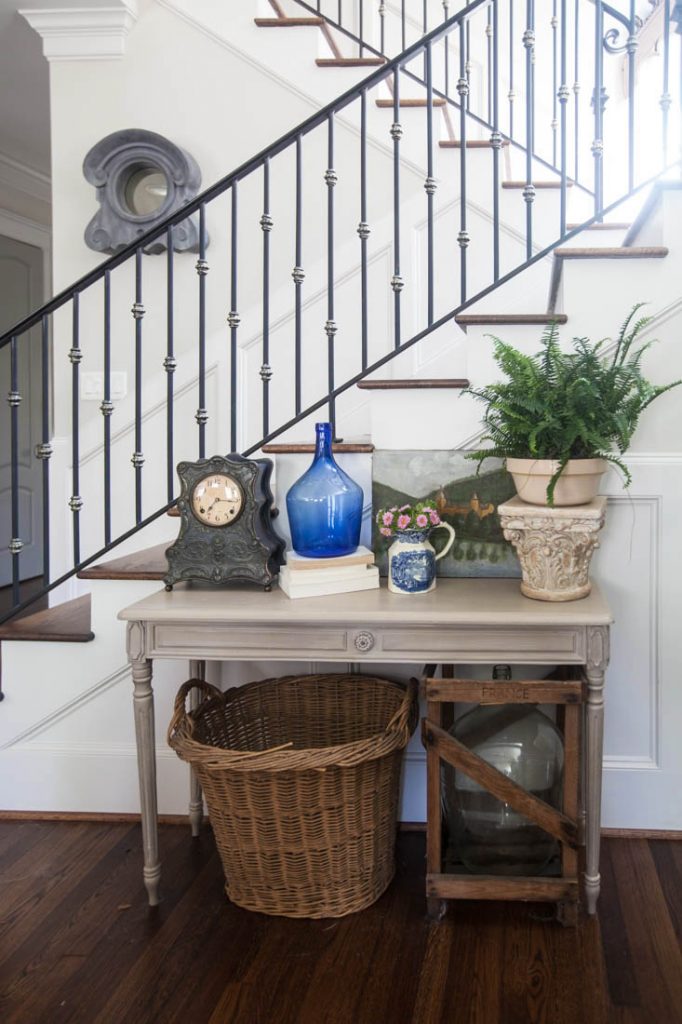 We recently did a podcast episode all about the spring/summer 2018 trends. You can listen below.
Moss balls, and birds nests on candlesticks are perfect for spring. Add a birds nest and moss to a cloche too for a spring look. You can find my post on how to make moss balls CLICK HERE.
Other ideas are to display colorful dishes, change out the hand towels in the bathrooms, and tea towels in the kitchen. Add some bunnies or lambs to the room.
Think of ways you can add spring color to your home. You can change out some of your bedding or maybe seat cushions in your chairs. Add flowers (faux or real) to a lantern. Use the lantern again in the fall filled with pumpkins, then fill it with Christmas ornaments in December.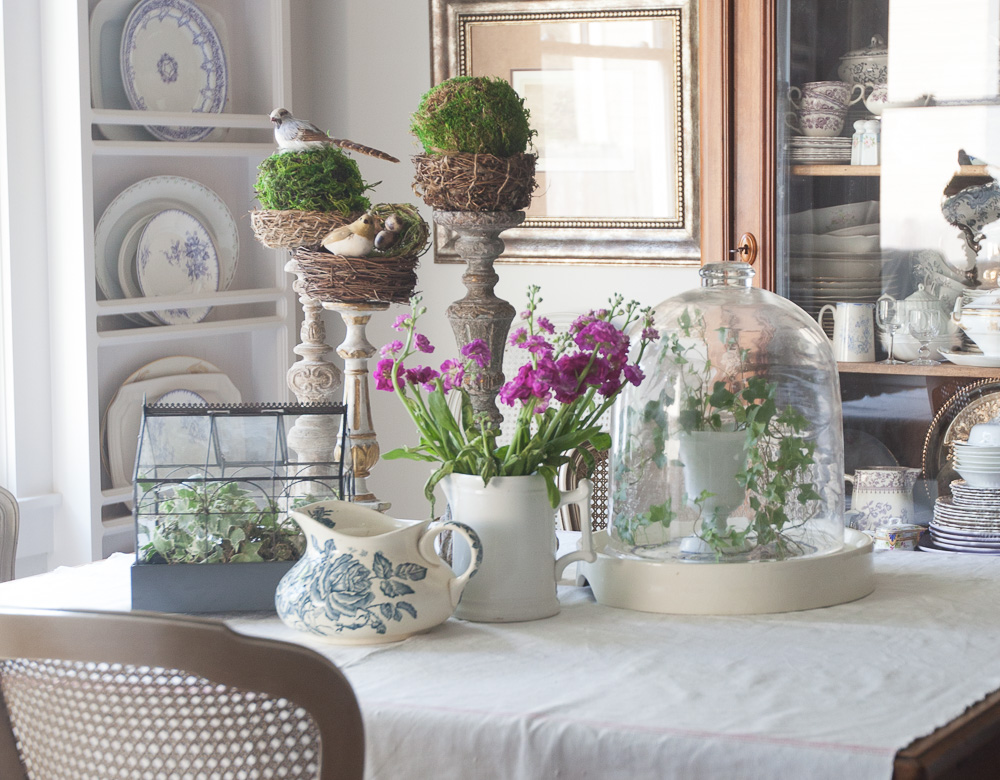 This post contains affiliate links. We are a participant in the Amazon Services LLC Associates Program, an affiliate advertising program designed to provide a means for us to earn fees by linking to Amazon.com and affiliated sites.
The other way great way to add a spring refresh to your home is with pillows. I love changing out the pillow covers for my pillows throughout the year. It gives the room a fresh look all of the time. You can find my spring decor and pillow favorites for Amazon here Amazon.com/shop/cedarhillfarmhouse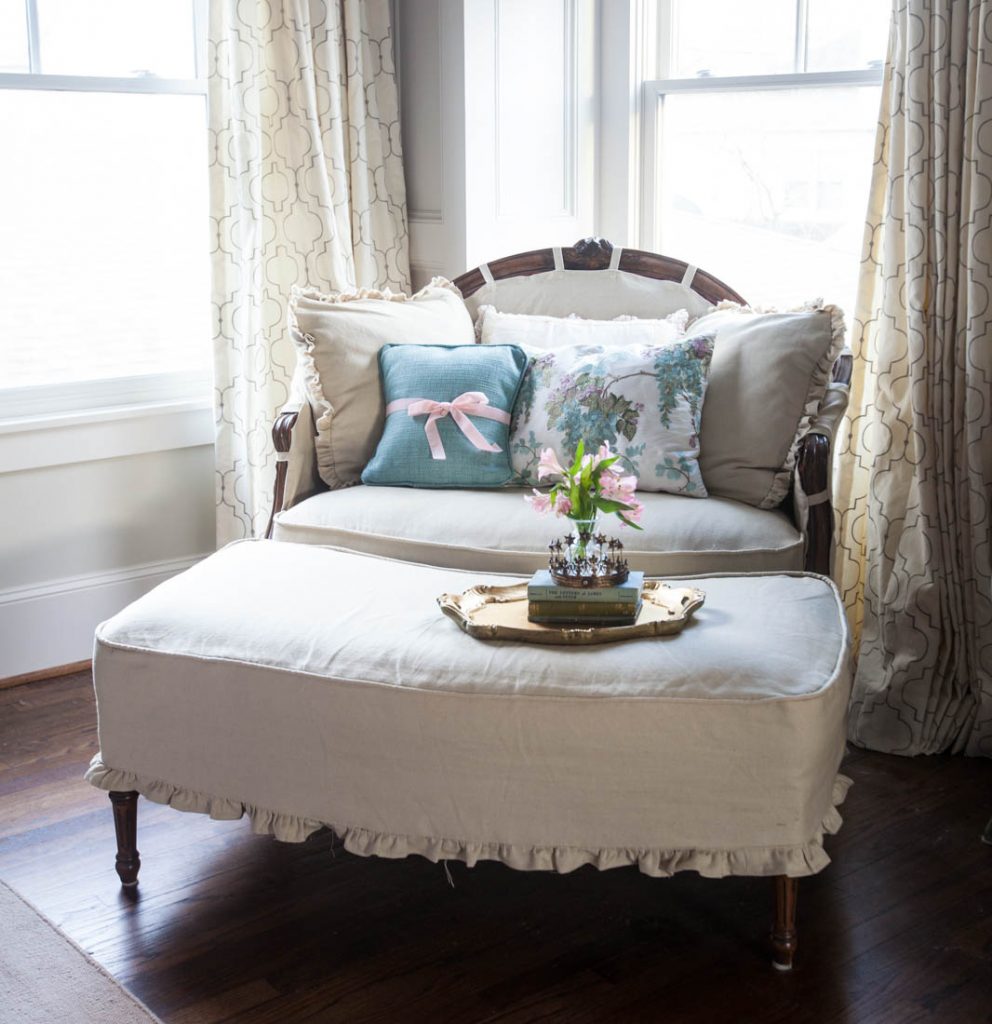 Below you'll find some of my very favorite pillows for spring. Many of these are from Overstock, so the prices are reasonable.