I decided to begin doing more DIY projects because you asked for them. I'm not crafty so I was a little concerned about how much I would like the projects. The thing is, it has to be easy and look amazing. If not, then count me out! This project is both.
Here's another thought. Do you love the preserved boxwood balls? I know I do, but I don't love the price. I sometimes sell them in my shop, and they are pretty expensive wholesale also. So why not make the moss balls instead? They look very similar.
You'll need moss either loose or sheet moss. The sheet moss is easier to work with, but doesn't seem to go as far. I used both, but the photos show the loose moss.
Supplies needed:
Green Styrofoam balls (whatever size you want)
Moss (sheet or loose)
Glue (you can use craft glue or a glue gun)
Start by adding the glue to the ball. Then apply the moss. This process is the same no matter which moss you use or glue.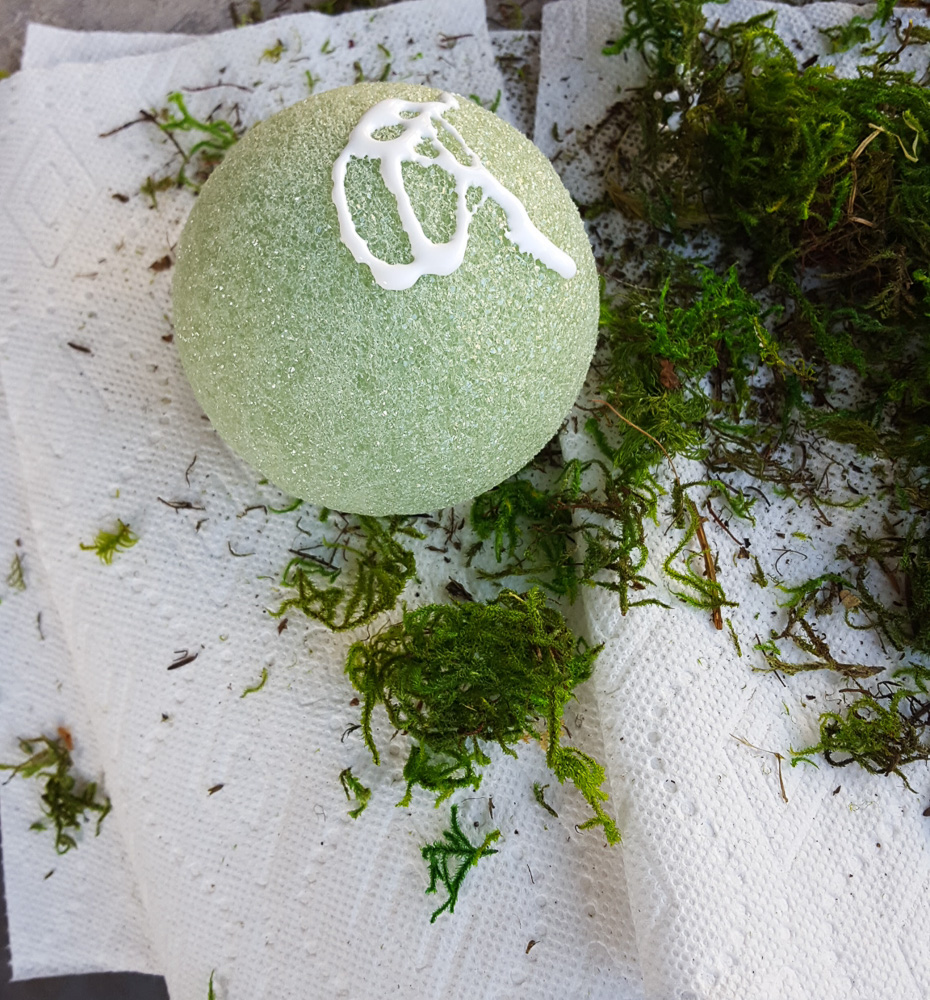 Apply the moss. With craft glue, it takes much longer to dry. Keep going until you have covered the ball. I kept mashing it down.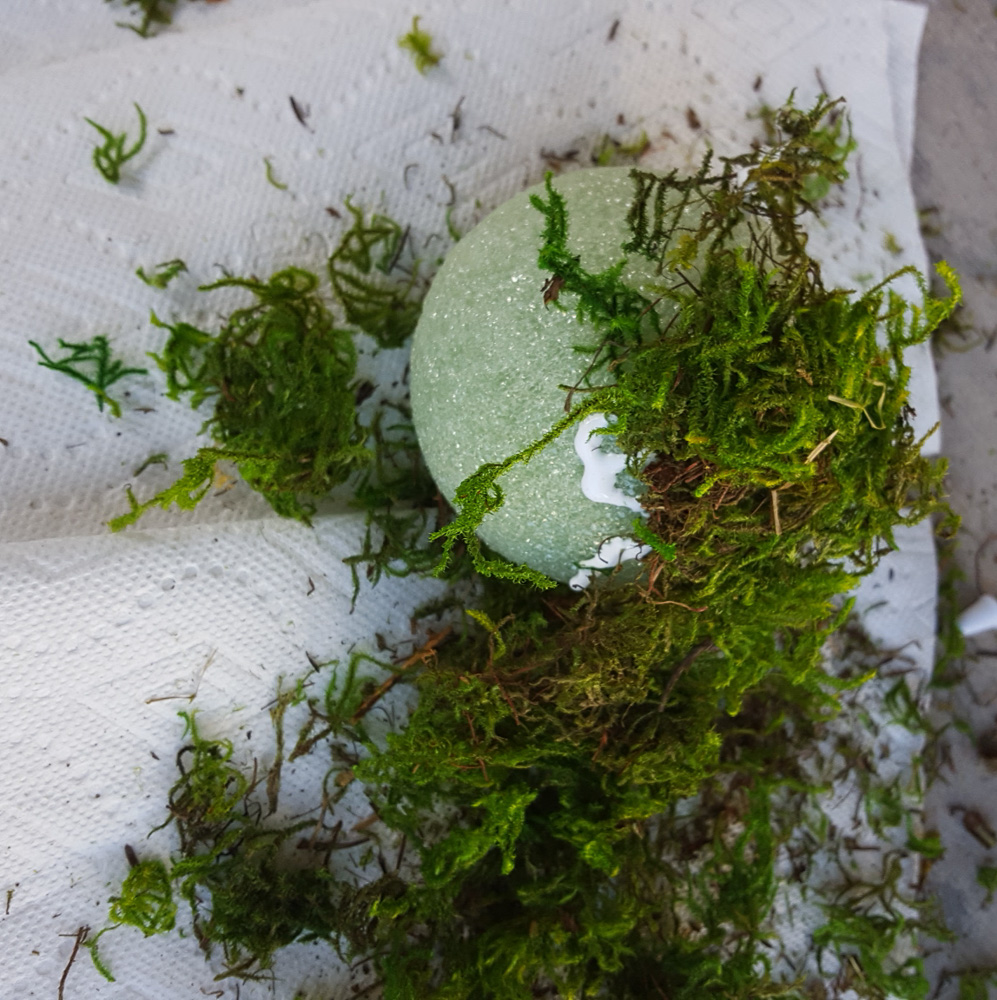 To keep the moss in place while the glue dried, I wrapped it in a paper towel and put it in a dish to dry. If you use a glue gun you can skip this step.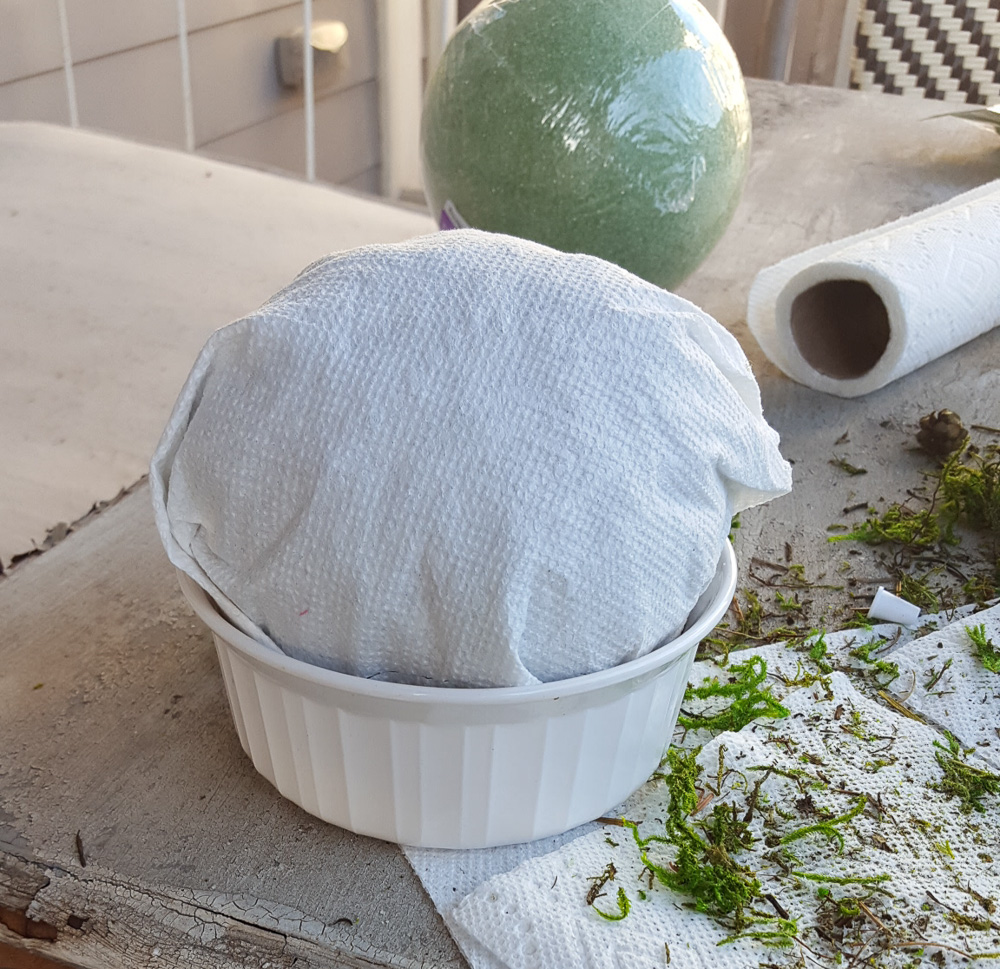 Then they were ready to go. The loose moss sheds some so be careful. I have to say I'm in love with the look.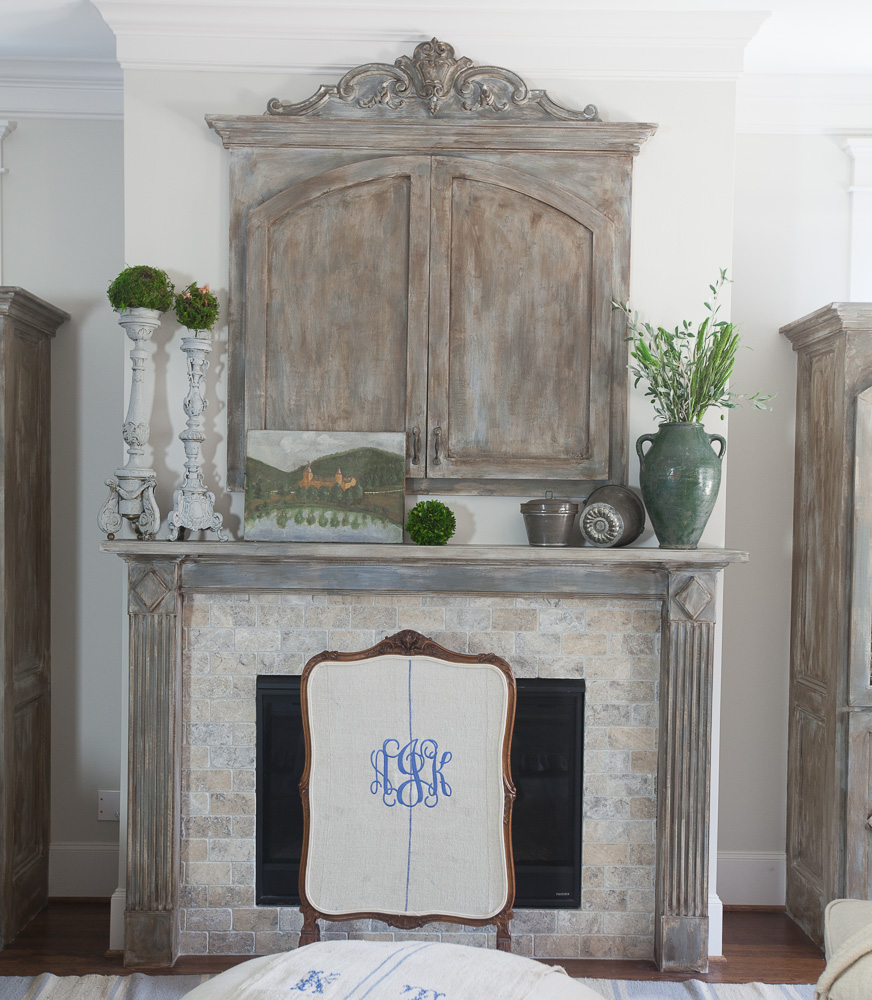 I kept going until I ran out of moss! Here's three more. I love the look of the moss balls on the candlesticks.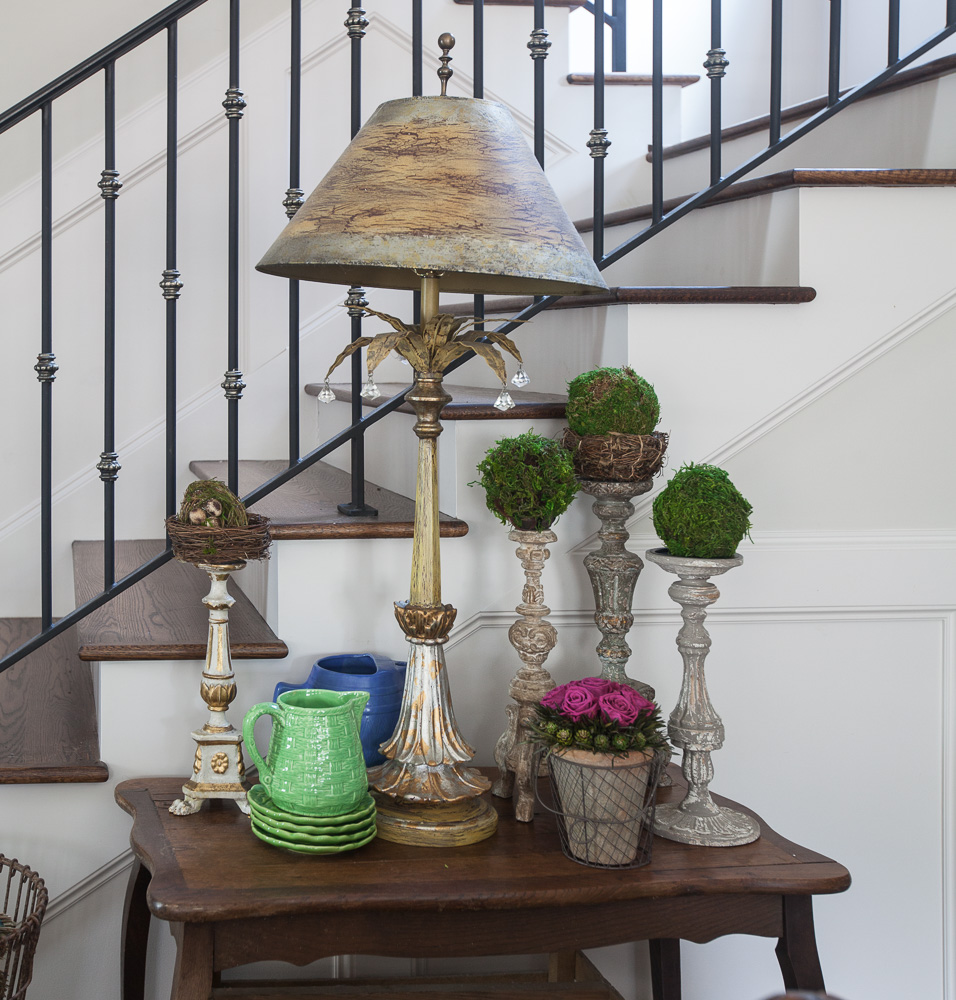 The one on the left is made from loose moss and the one on the right is made from sheet moss. Or do what I did, and make some of both.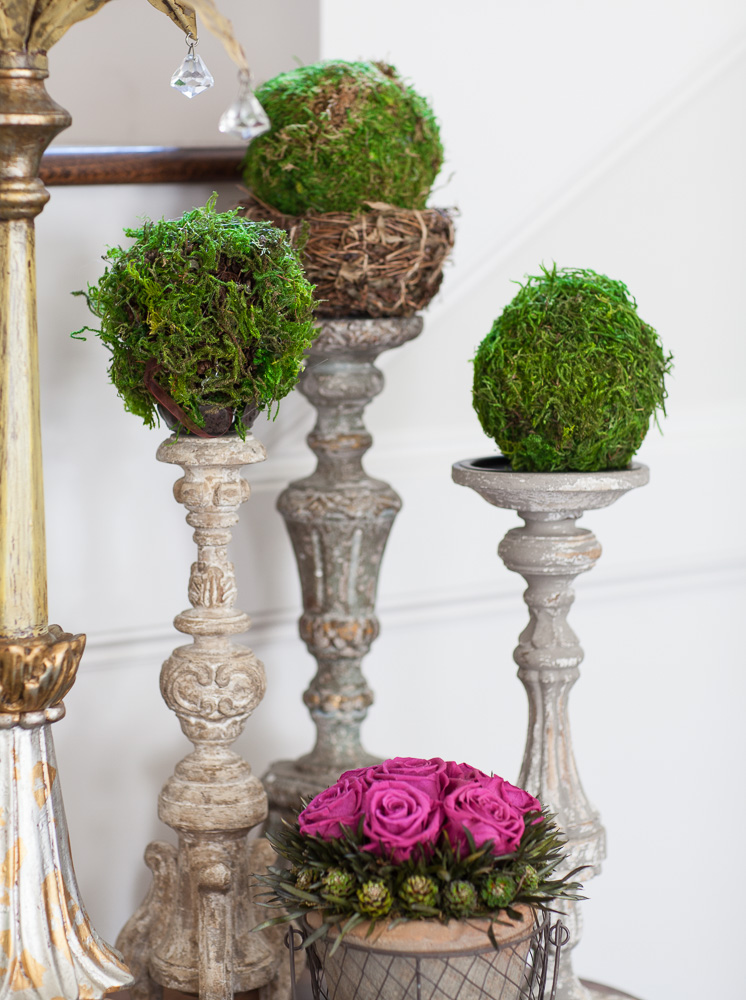 And I added this stack of nests to another candlestick to break it up a bit.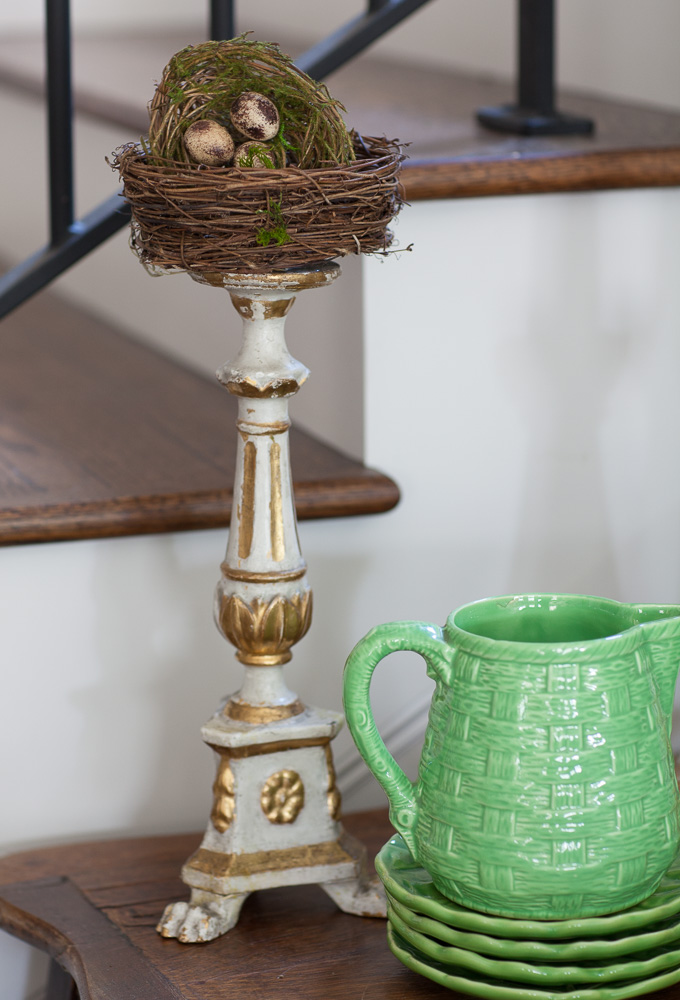 (affiliate links)
You can buy the
loose moss HERE and the