I love transforming old things with paint. I am always amazed at the transformation. Like this one.
So let's see what I did with these wood panels. They are antique and hand carved. I actually bought quite a few of these at Round Top. Here is the process I used on all of them.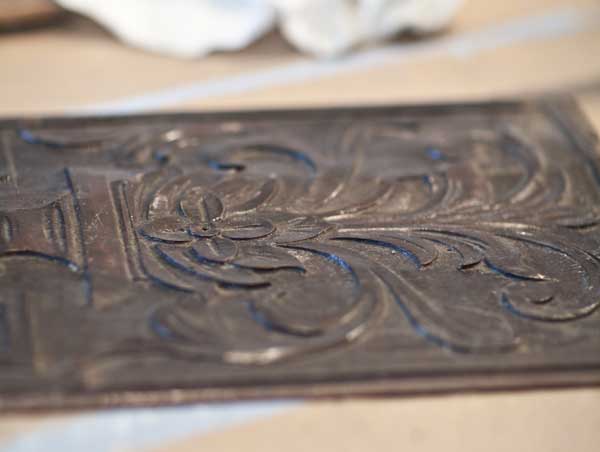 First I cleaned the pieces since the were really dirty when I found them. The hand carving was amazing, but since the pieces were dark the carving was difficult to see.
I wanted to highlight the carved areas. First I applied a layer of gray paint Stanley, from Southern Honey. I did not push the paint into the recessed areas.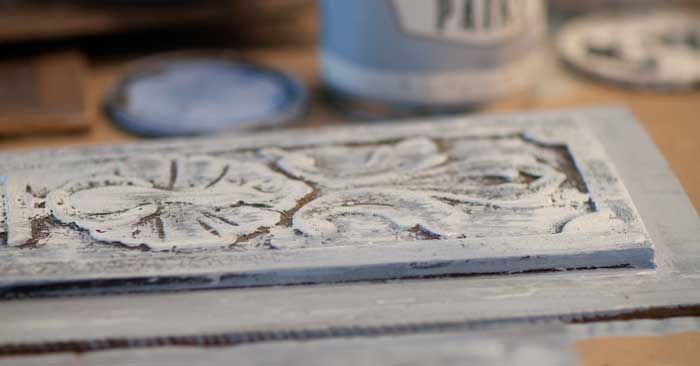 Then I dry brushed a bit of white paint on top of that, but barely added any.
Next,  I added a bit of gold paint. (This is an affiliate link) GOLD PAINT. Then after it dried I sanded it. The piece already had a crackle finish from age, so the paint looked crackled right away.
Finally I topped it off with a clear wax.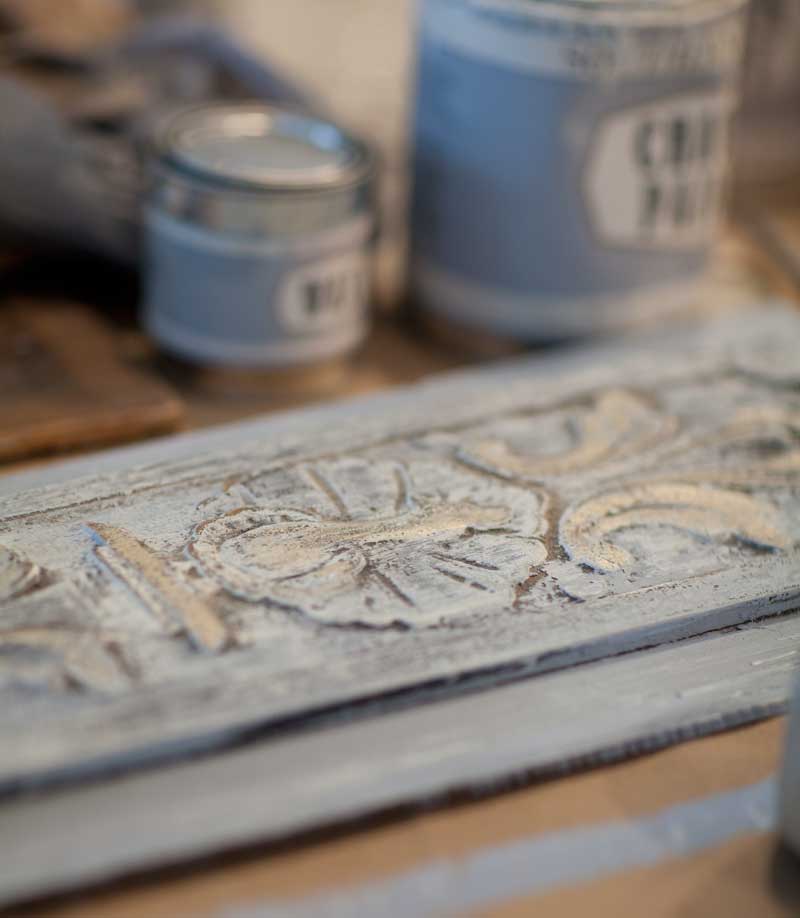 Here is how it looked when I finished.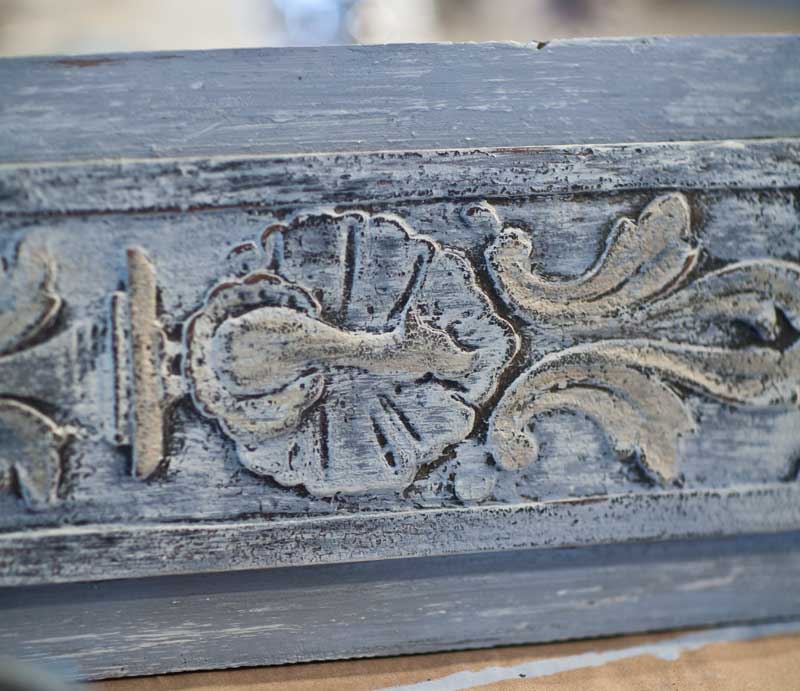 It was pretty quick and actually was a lot of fun. I hung it on the wall, but it felt too small, so I added this old gesso frame on top of it. I used this technique on several pieces I found at Round Top. I know it's a bit 'Minnie Pearl' but I left the price tag on the frame. I don't know why, I just like it there. See how the frame finishes the look?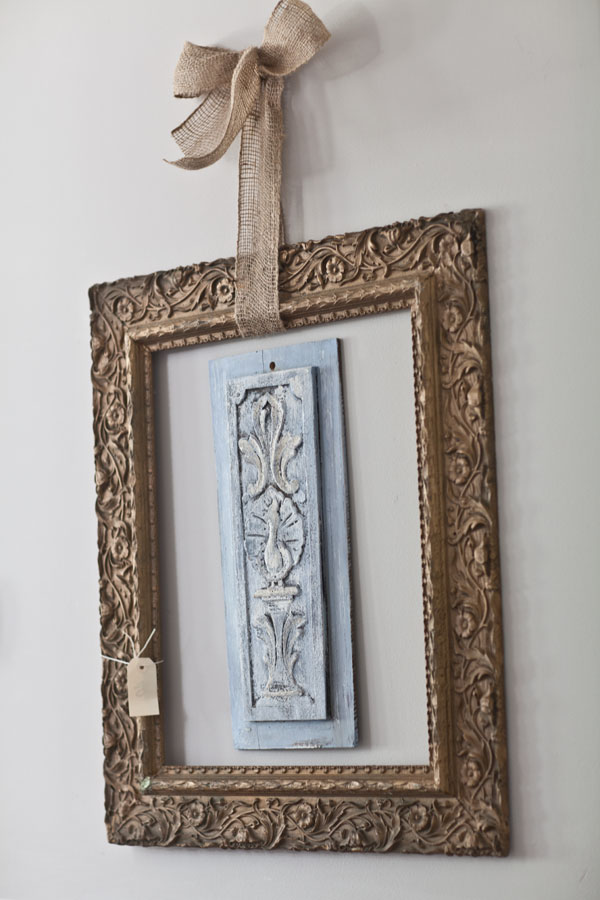 Here are a few more pieces that I painted using the exact same method. I even bought several small doors (from antique furniture) and painted those. Those sold right away at my booth in Round Top.
These are available in my online shop. They are all at least vintage and probably antique.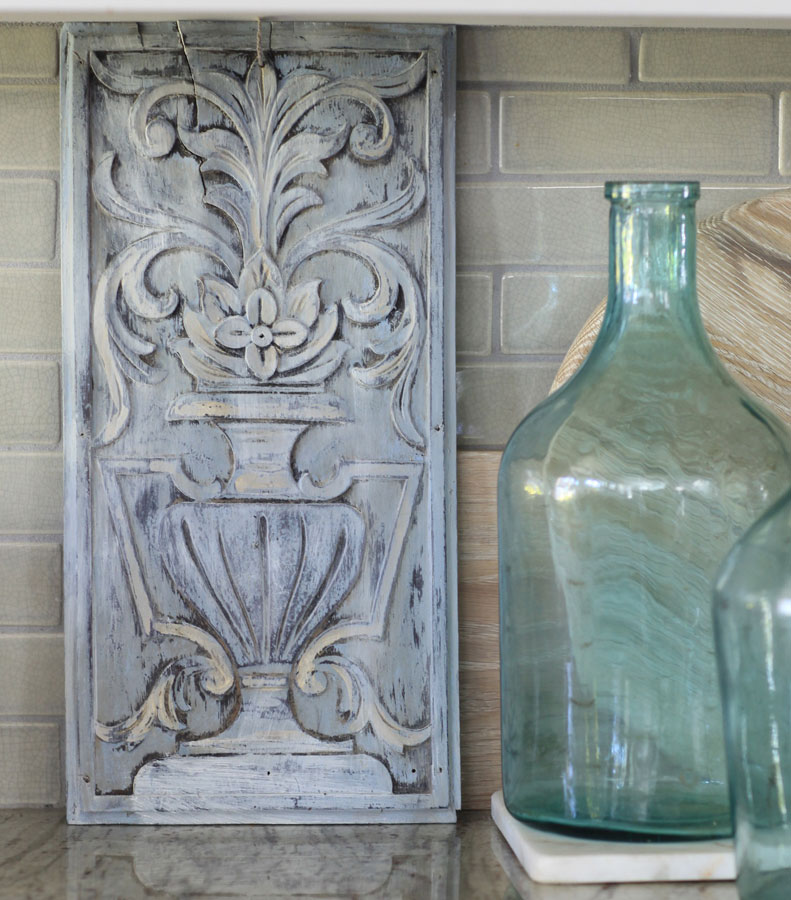 Can you imagine how long it took an artisan to carve each panel? J'adore!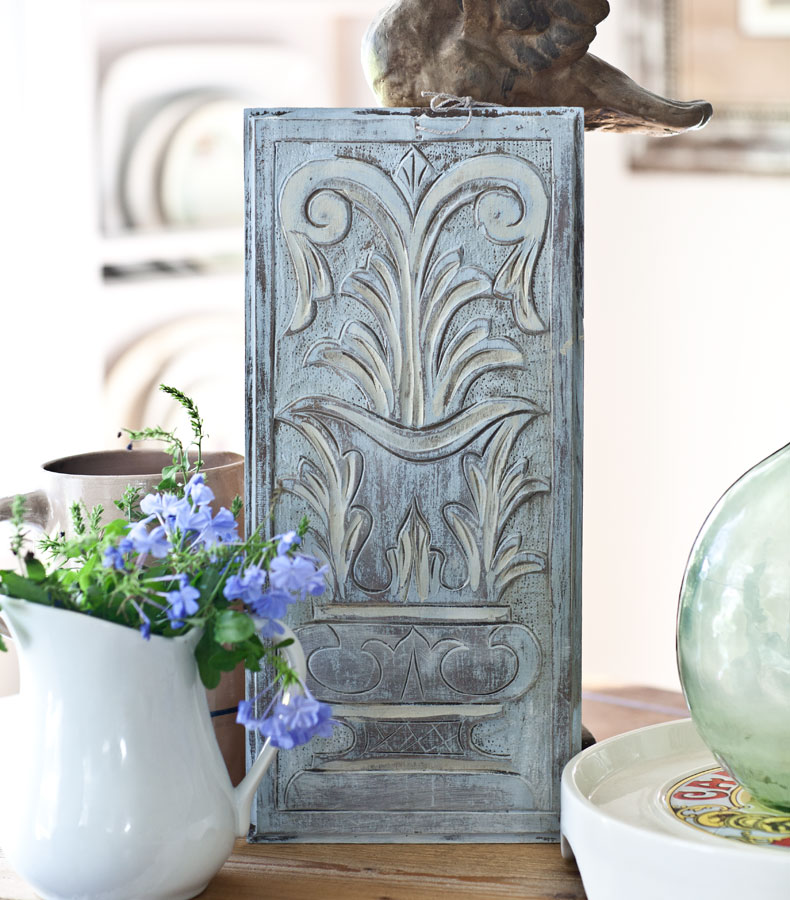 If you like these, I have a few in my online shop, HERE and HERE, and they are on sale!
And I also have purchased just a few Christmas decorations, so if you like them, better grab them now. I probably won't be getting any more this season.
There are also quite a few things I just put on sale. Many of these things are last chance items, meaning I won't be getting any more.
Friday I'll be at Village Antiques Nov 13, at 11 AM
And Saturday I'll be at Jubilee in the Heights, Nov 14 at 2 PM