Fast Fall Decor
One of the best ways to create a fast Fall decor is by using mostly things you already have on hand. I try not to go buy a bunch of new things each year. I also don't like storing a lot of seasonal decor. So here are a few tips I like to keep in mind when creating a Fall look that are fast, inexpensive and simple.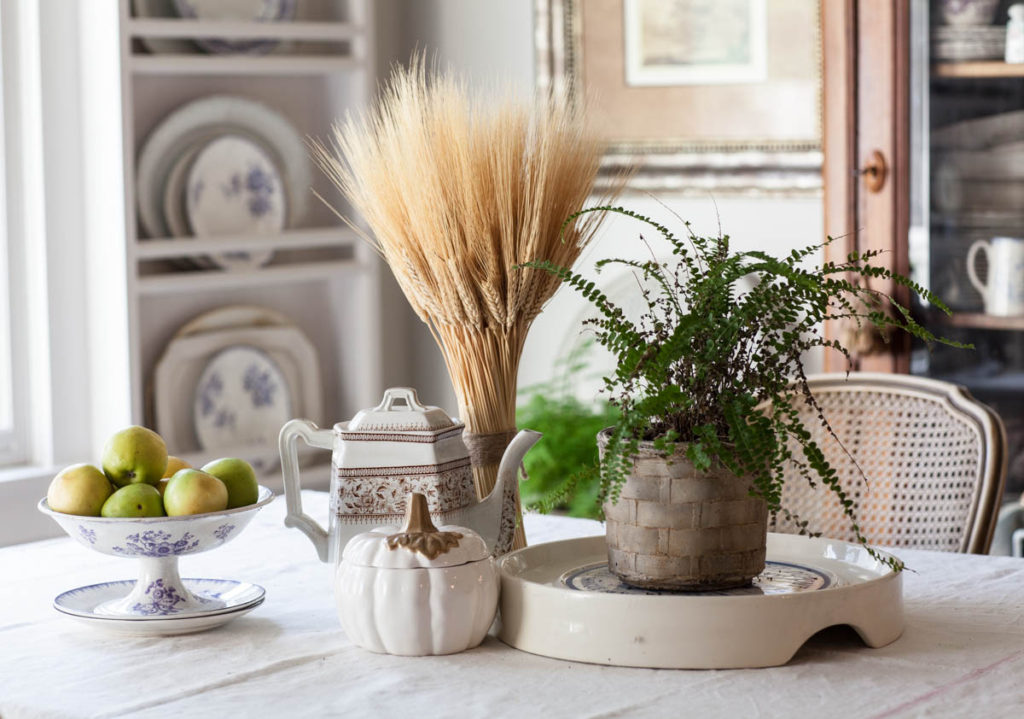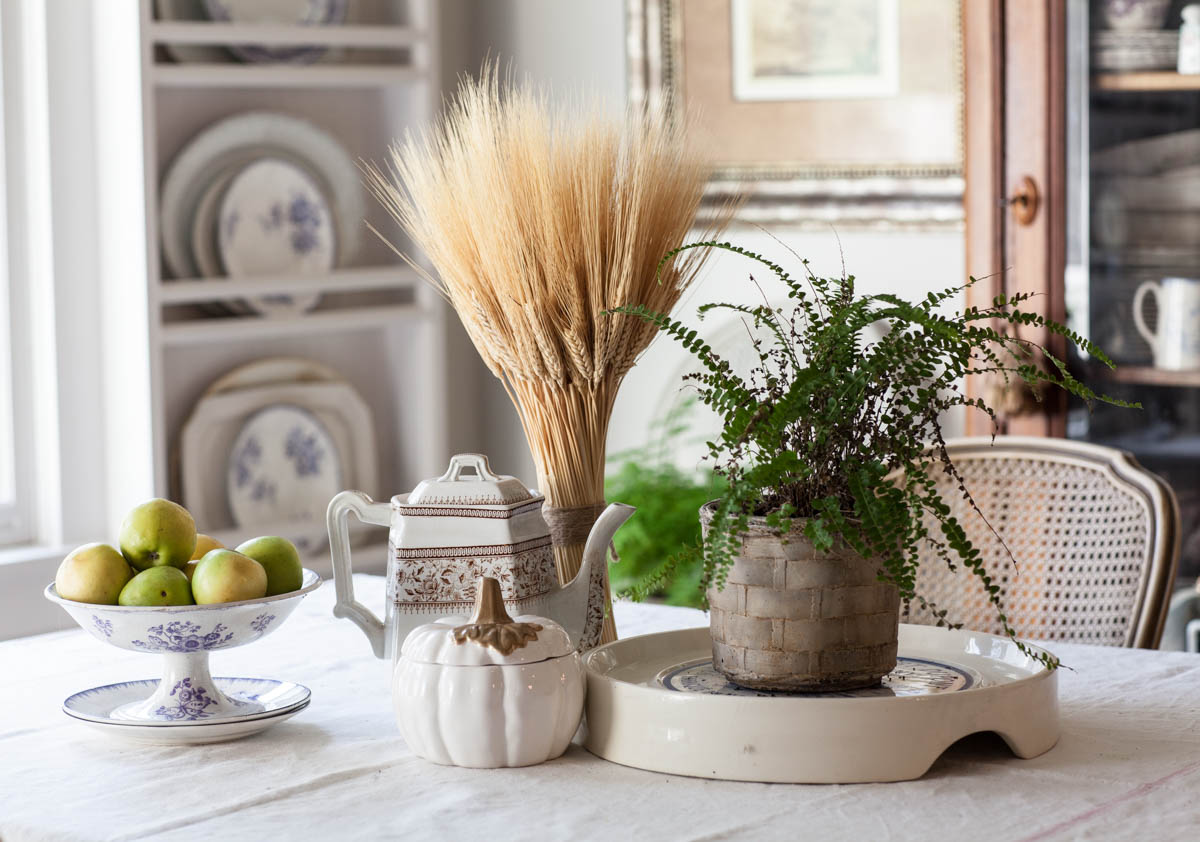 GO ORGANIC
I love using acorns from the yard, sticks, deer sheds and other natural things from outdoors. Last year I bought this stalk of wheat, and I love that it's a nod to the season without being over the top.  It's easy to slide it into a tablescape and add it to what I already have. This one was purchased but can be used again next year.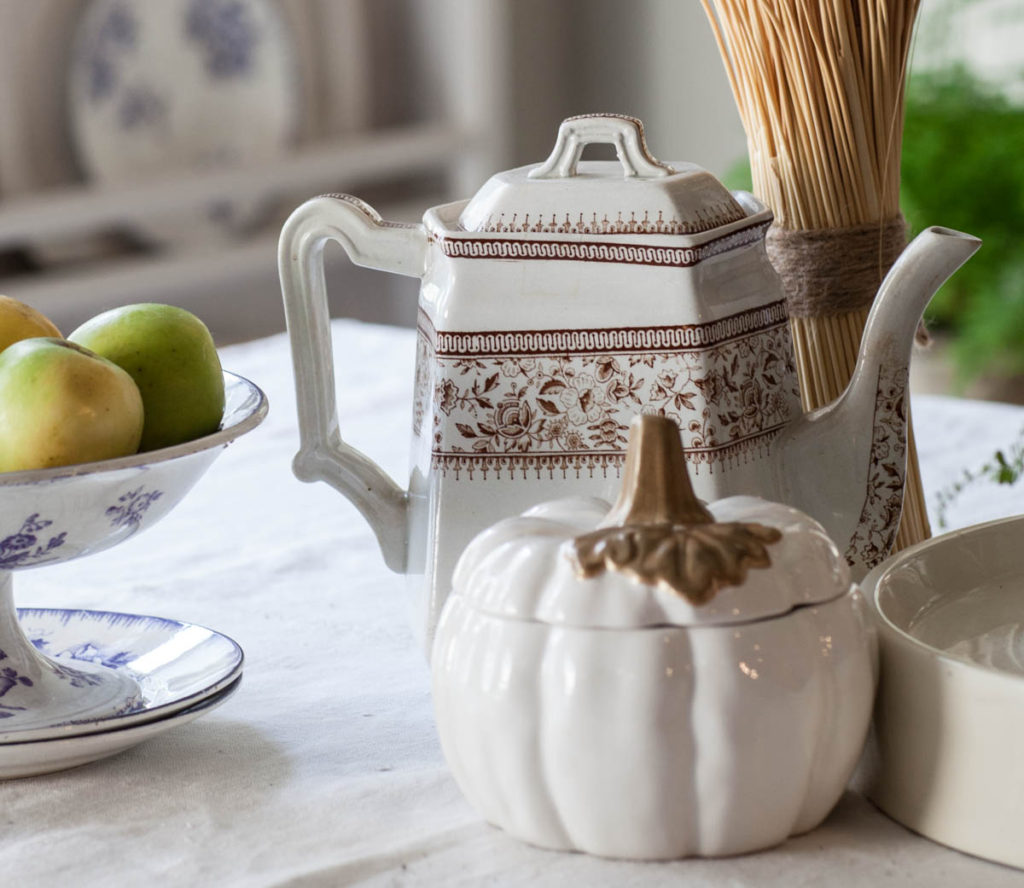 LOOK FOR THINGS WITH FALL COLOR
I love to bring out my brown transfer-ware teapot during the fall. It's not necessarily fall decor, but the colors work beautifully for fall. I display it all year, but in the fall, I bring it front and center.
USE APPLES OR PEARS
They look great, and you can eat them. I leave them sitting out for awhile. As they start to soften, I pop them into the refrigerator to keep them fresh long term. But usually by then, someone has eaten them. That is the hazard of having them sit out; they get eaten. I like to use a vintage footed bowl for the apples or pears. This lavender and white piece is a favorite of mine. At Christmas time I can use it to hold pomegranates, in the spring strawberries, and in the summer peaches.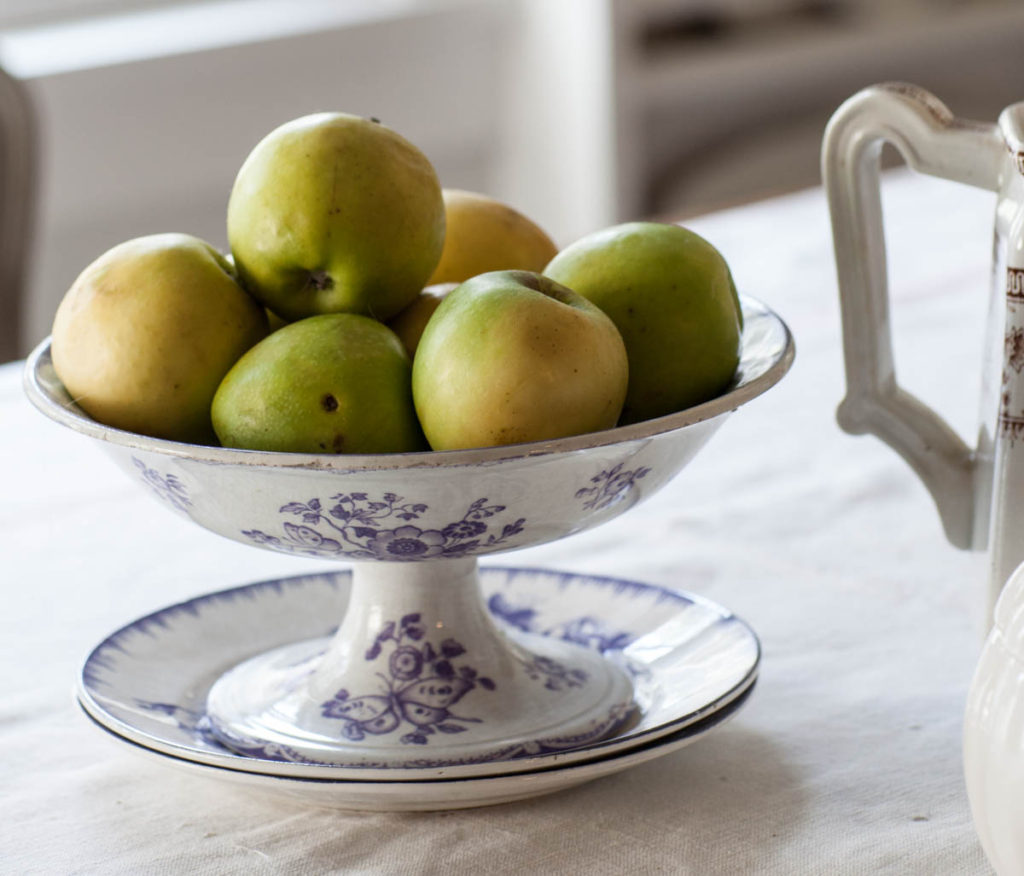 USE LIVE PLANTS
Live plants make everything look better. At least, that's my opinion. If I can keep this ivy alive, I'll be using it as part of my Christmas decor later on. It's a bit touch and go for now. We'll see if it survives my care (or lack thereof.)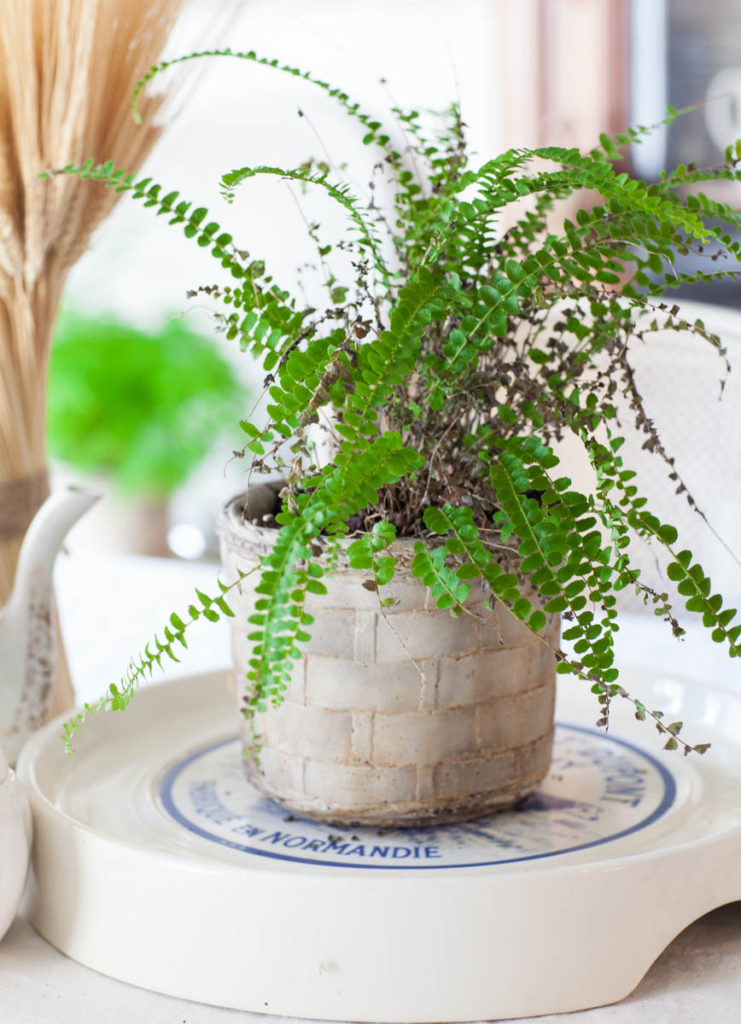 Now this brings me to my favorite type of fall decor. Can you guess? Macarons in fall colors of course! These are lemon and pistachio, but coffee, chocolate and vanilla macarons also have great fall colors. Of course these really don't last long, because they get gobbled up right away. But hey, they sure are delicious!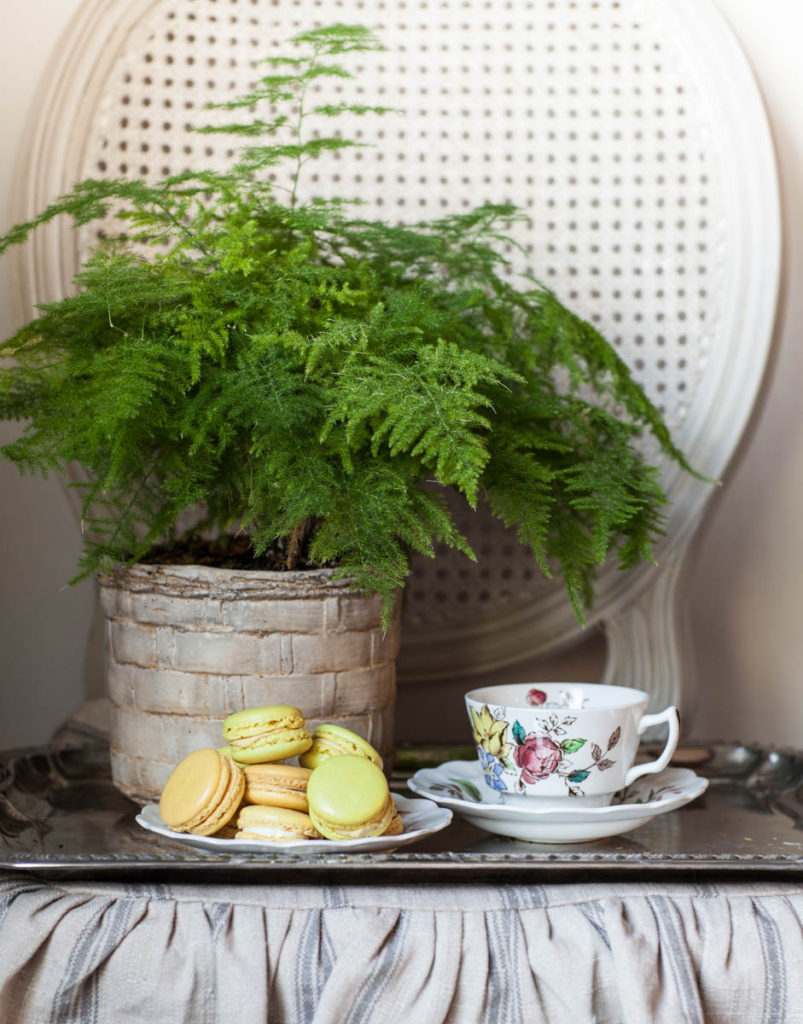 So many they aren't fall decor so much as a treat for me.
Today's podcast episode is now available.
EPISODE 101 TEN MINUTE DECORATING IDEAS