I admit it. I don't have a lot of time for fall decorating, but I suspect you don't either. Compound that with the fact that I live in South Texas, and you might understand why I can't just grab some fall foliage from the farm. We do get fall color, but it comes in late November not September.  Remind me in November to photograph my posts for next year!!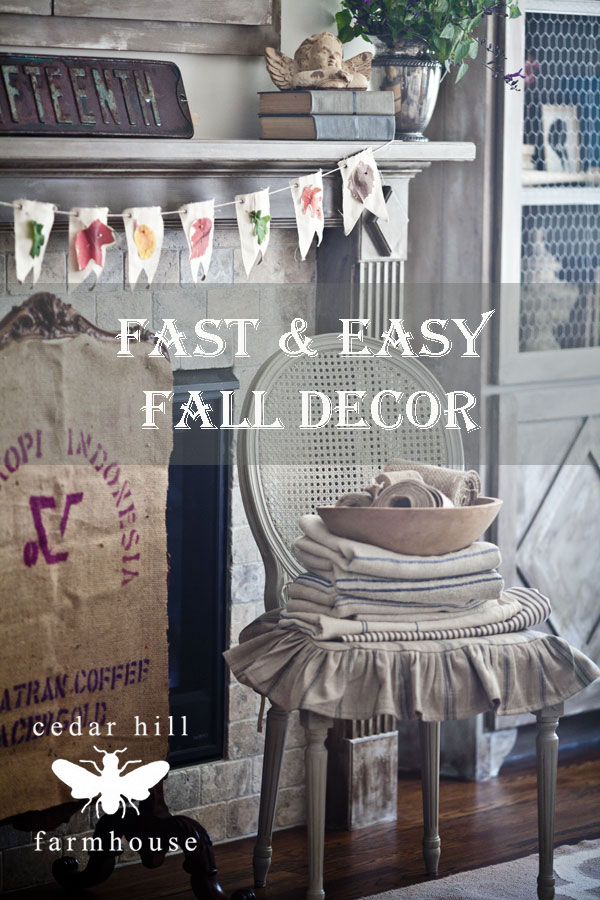 Before I get started though I want to thank Kelly from Eclectically Vintage for inviting me on this tour.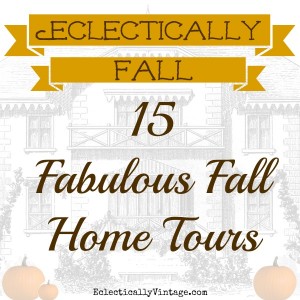 If you came from the previous home on the tour, welcome!! If not you can go back and see the previous home here! It's Jennifer from Jennifer Rizzo.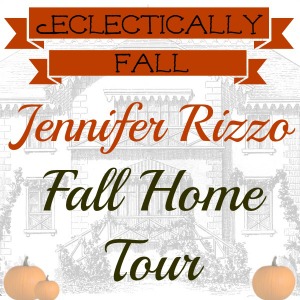 So I went to the farmers market looking for pumpkins… nothing, then onto the grocery store.. more of nothing, then I ran into one last store. I couldn't find anything, then I saw some felt leaves and a pack of fall paper napkins. That was all I had.  It was pretty paltry.  So I felt like the little boy with the loaves and fishes. How was I going to decorate my house with my small offering?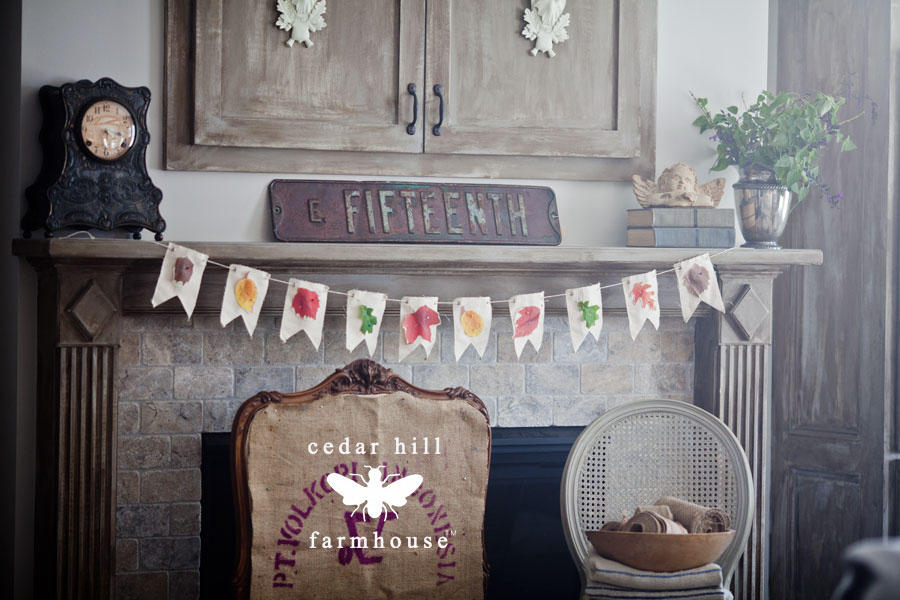 Well, I had some canvas pendants that I had ordered months ago, but never used. I added them to a string and instant bunting. I used straight pins to attach leaves from my oak tree. I also cut out leaves from my paper napkins. Woo hoo, I was on my way.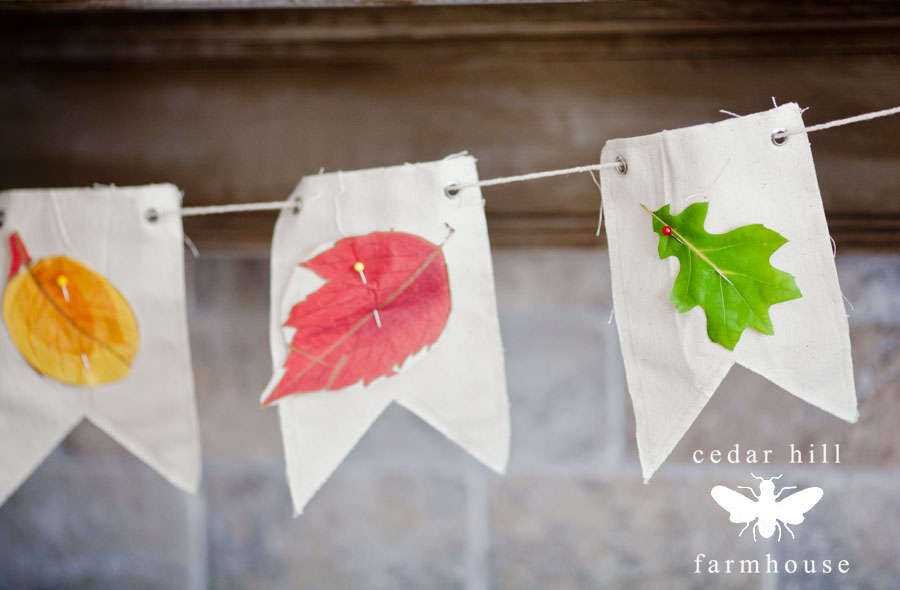 Since I attached the leaves using a straight pin, I can easily remove the leaves and use the bunting for another holiday.  I simply remove the leaves when I am ready. Next I added the felt leaves that I purchased to my dining room chandelier.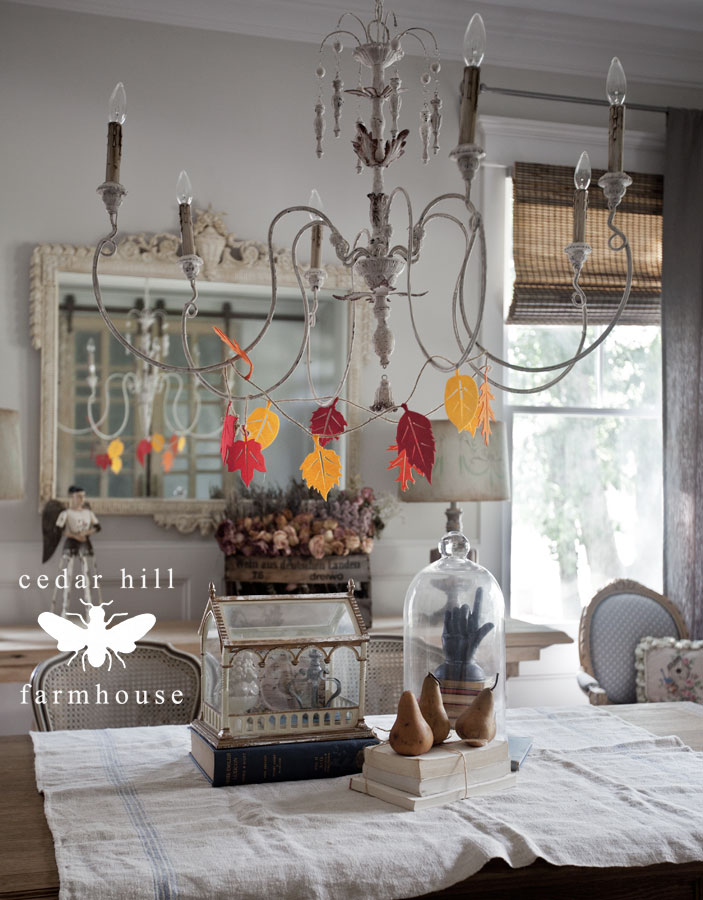 On the table I added 3 pears.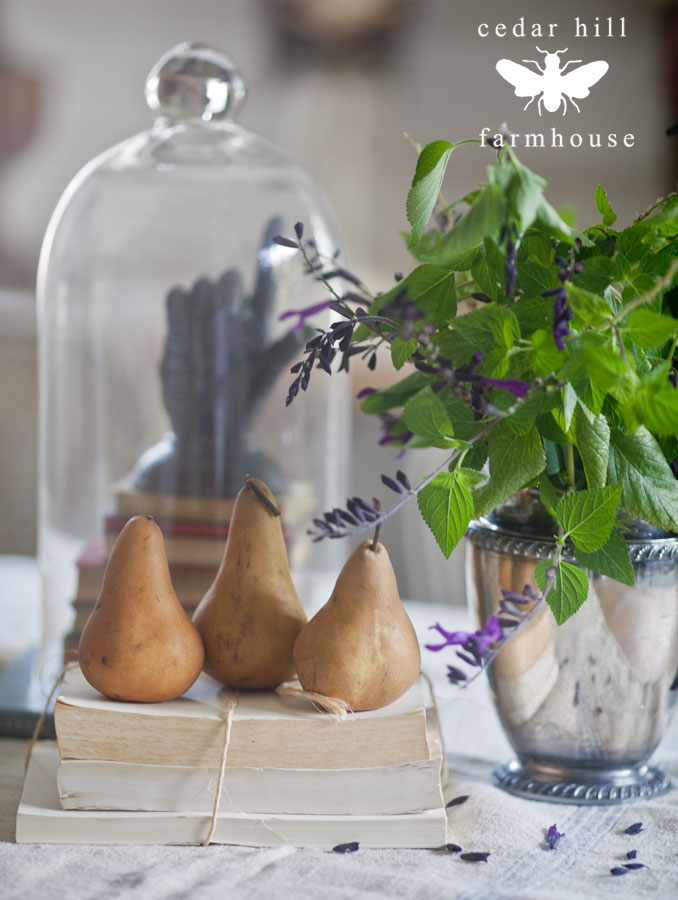 The flowers are simply cuttings from my backyard.
On the other end of the living room, I already had some wheat displayed in a tall French gathering basket. The sunflowers were fresh flowers from the grocery store.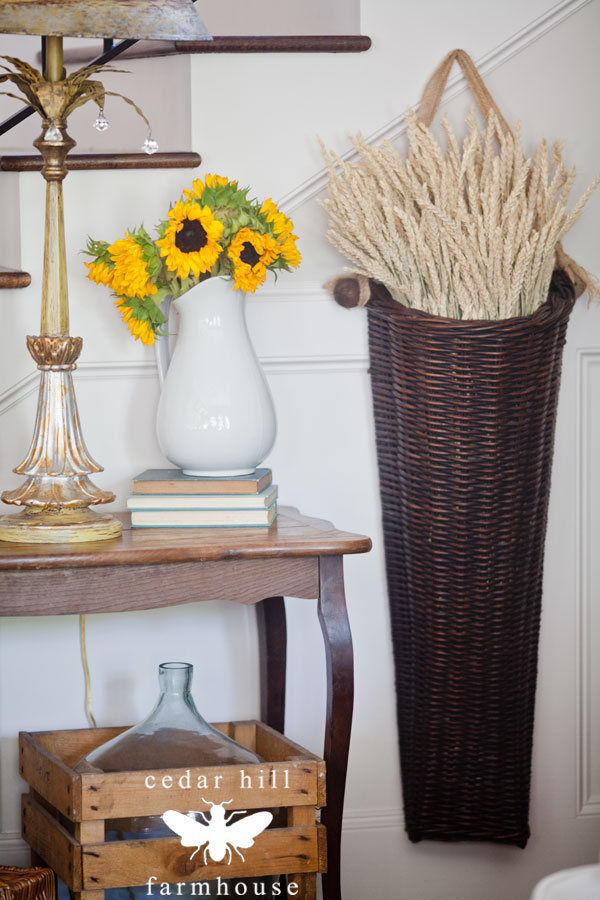 I'm personally not a big fan of orange so I don't like to use it much even in the fall. Instead I use the colors I like as much as possible, but go more muted, like using dried flowers whose colors have faded. Below, I used dried hydrangeas in my antique bottles, that sit in front of a Parisian map.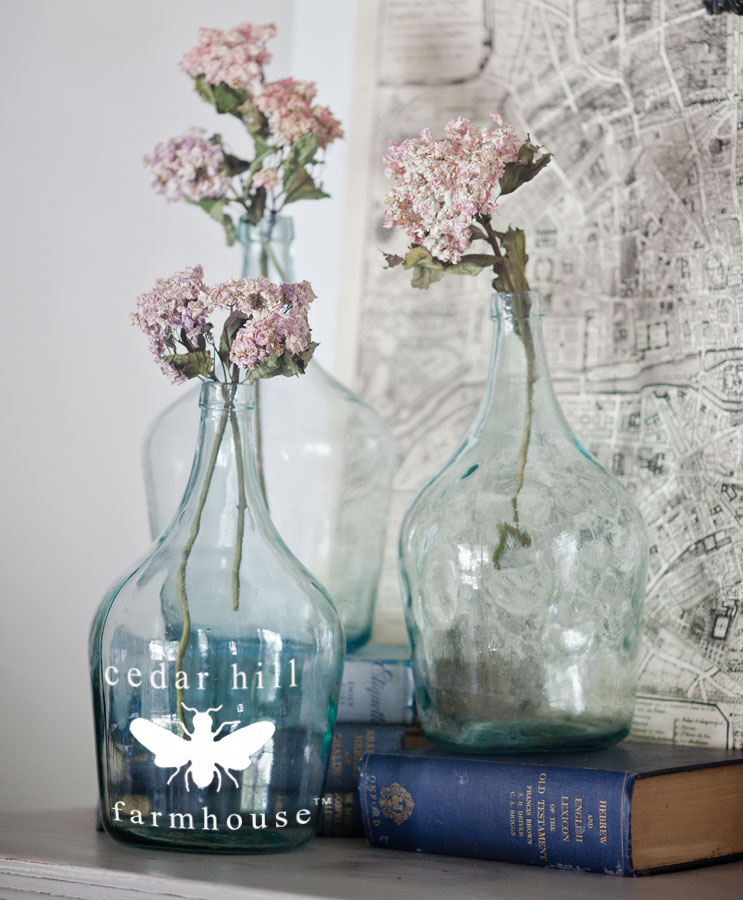 I used more dried hydrangeas in a basket mixed with dried lavender hung on my antique French doors. The antique wooden bowl holds twine and burlap, which adds a bit of brown color for Fall.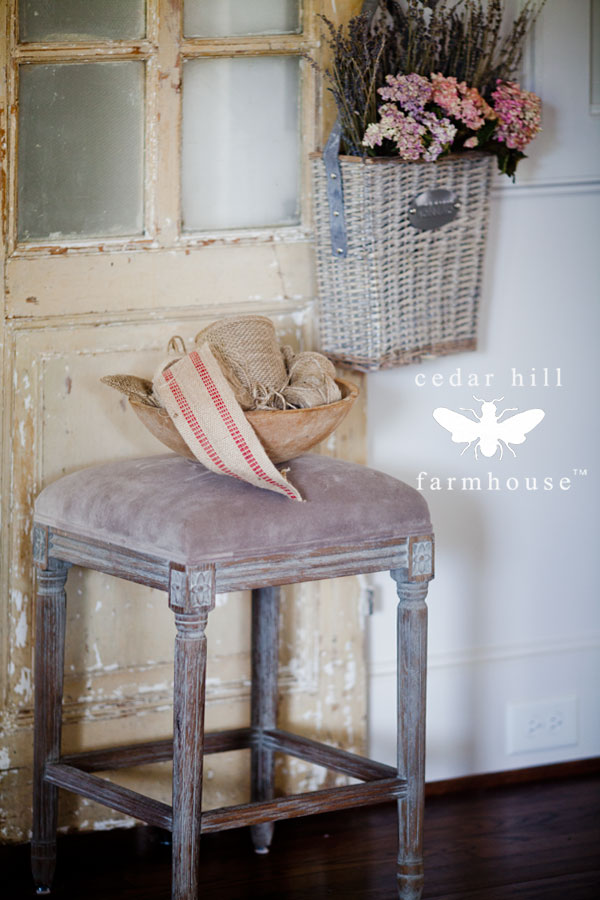 The bowl sits on a gorgeous stool from World Market. This counter stool is as beautiful as it is functional. We use them in our kitchen, and pull them out as needed.
Some items, like this lovely stool were provided by World Market. You can find this gorgeous stool here  WORLD MARKET PAIGE BACKLESS COCOA COUNTER STOOL.
For those of you that are new to my blog, WELCOME!! Here are a few more peeks into our home. Here's my bedroom. you can see more HERE.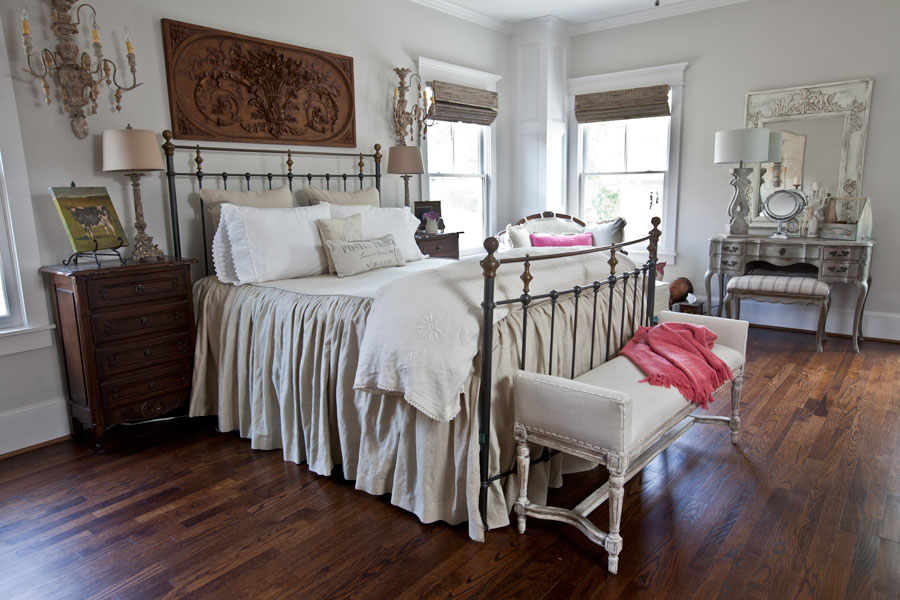 The study is where I blog. You can see more of my study HERE.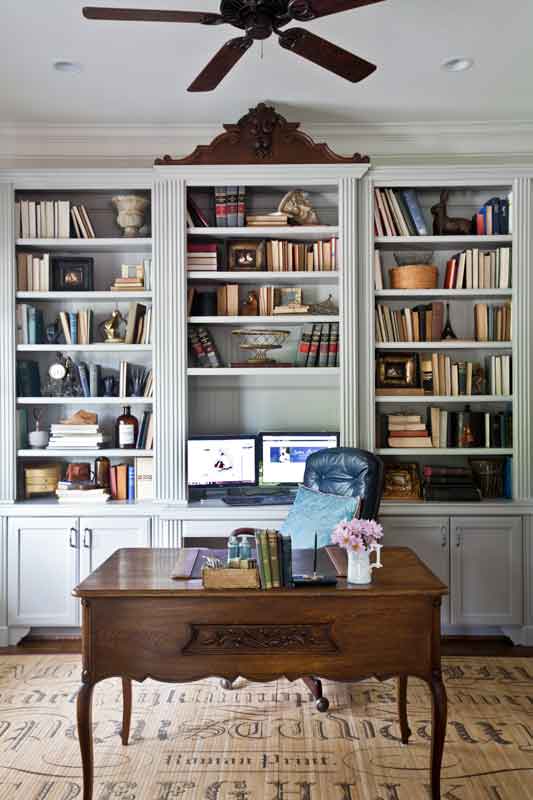 And this is the downstairs bath. You can see more HERE.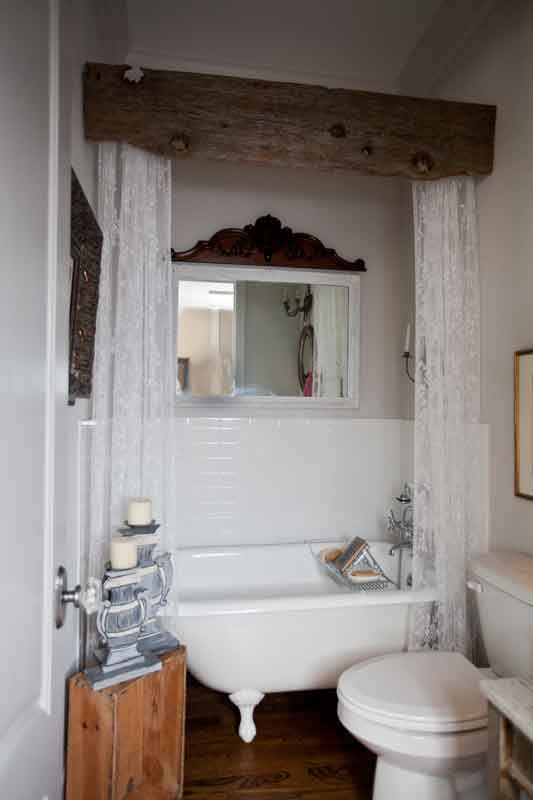 And this is the living room. You can see more HERE.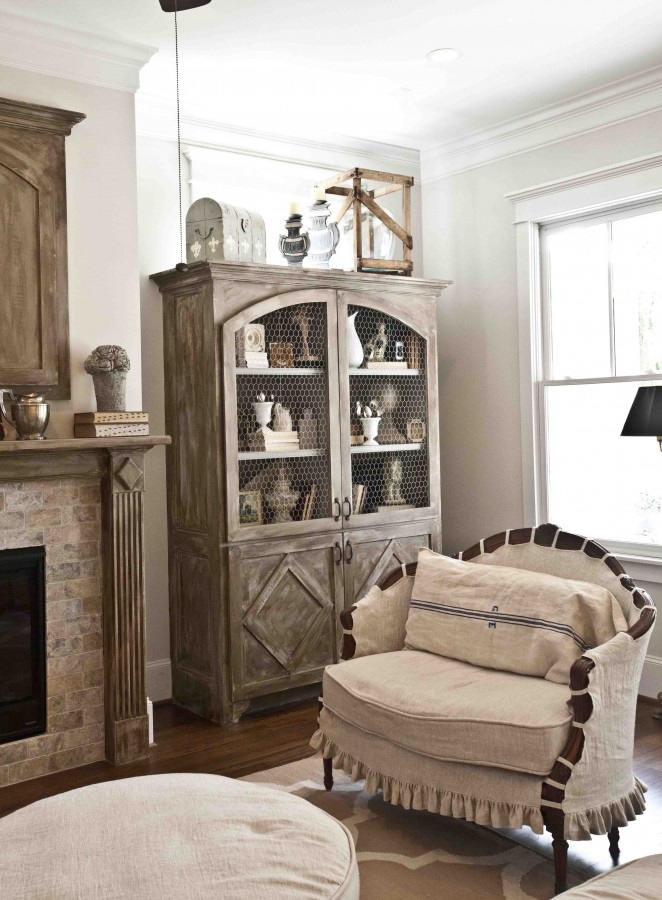 Now back to my Fall touches.
For my plate rack I added some little leaf pictures I had purchased years ago that were stashed away. The actual leaves were plucked from my oak tree and attached using scotch tape. Oh yeah, I'm high-tech. I so wish the leaves were showing fall color, but hey it's Texas. so all of the leaves are still green.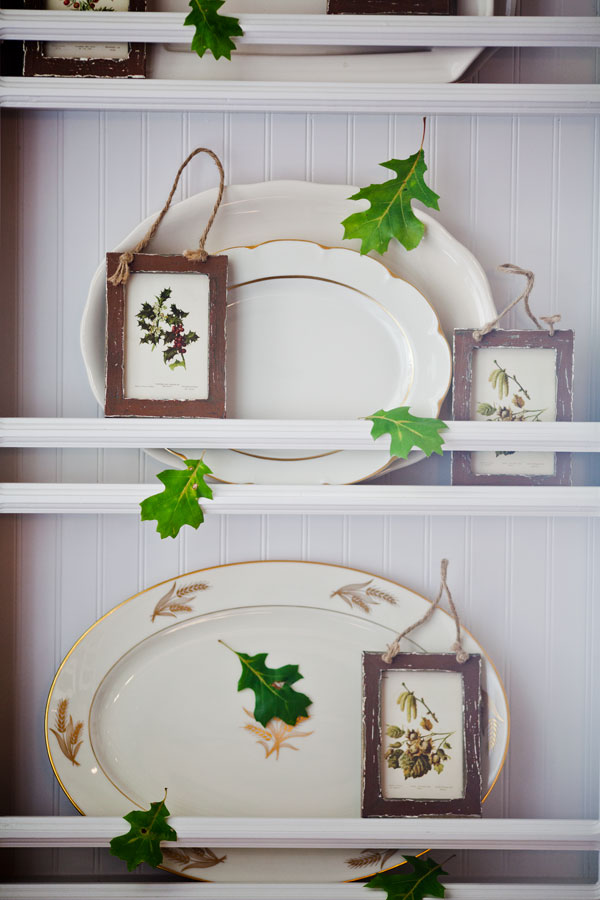 On my chair, I placed a vintage wooden bowl full of apples, boom, and I'm done with my fall decor. Maybe I spent 20 minutes decorating… maybe.  So if you don't have time to decorate for fall, just grab what you do have.  I'm saving my fall napkin leaves for my fall decor next year. You might see them again.
I mean… try to forget you saw them, so they will seem fresh and new next year.
LOOK INTO MY EYES, LOOK INTO MY EYES, when you see my fall leaves next year, you will not remember seeing them this year  (snapping fingers). Okay carry on.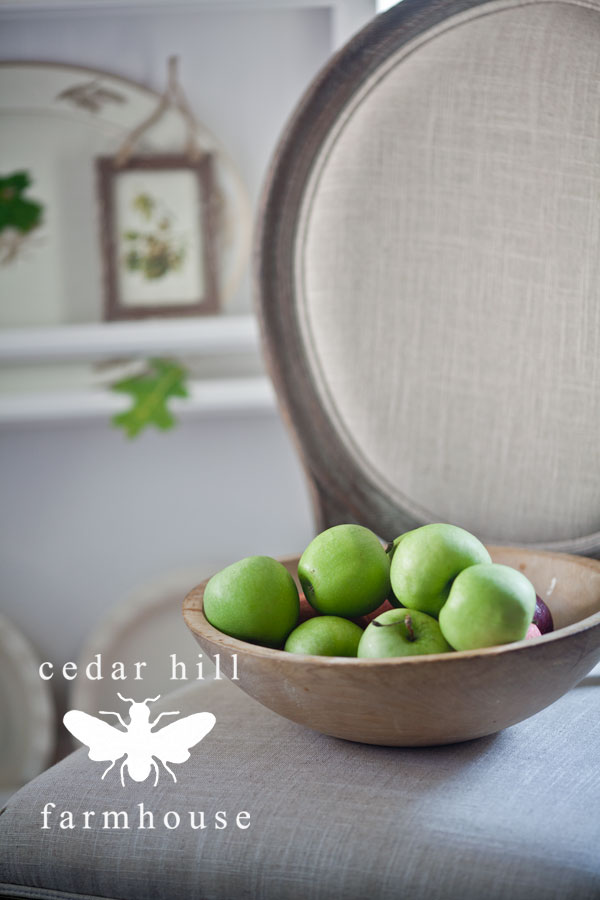 (Some items were provided by World Market.)
This absolutely gorgeous chair is from World Market, and can be found here.  WORLD MARKET PAGE ROUND BACK CHAIR
I'm so happy you gave for a visit.  I sure hope you'll stay in touch!  If you'd like to get a copy of my downloadable book on French decor, it's only only available to my newsletter subscribers.  Both are free and you can sign up HERE.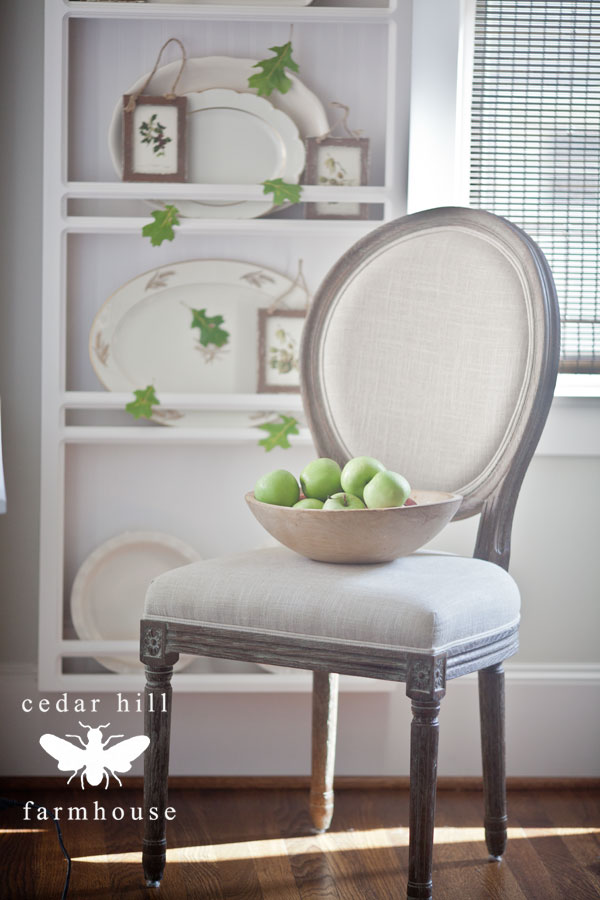 Thank you to World Market for sponsoring this Fall tour at my home!!
To go onto the next home on the tour, just click on the button below, and it will take you to Craftberry Bush.