I am not sure you have seen my farmhouse kitchen before. Probably not. Why? Because I rarely show it. The cabinets were stained wood. Now let me say there is nothing wrong with stained cabinets. But I will say they don't photograph well. So I didn't like showing the kitchen because I didn't think it looked so hot in the photos. I just got the cabinets painted and can't wait to show you my farmhouse kitchen reveal.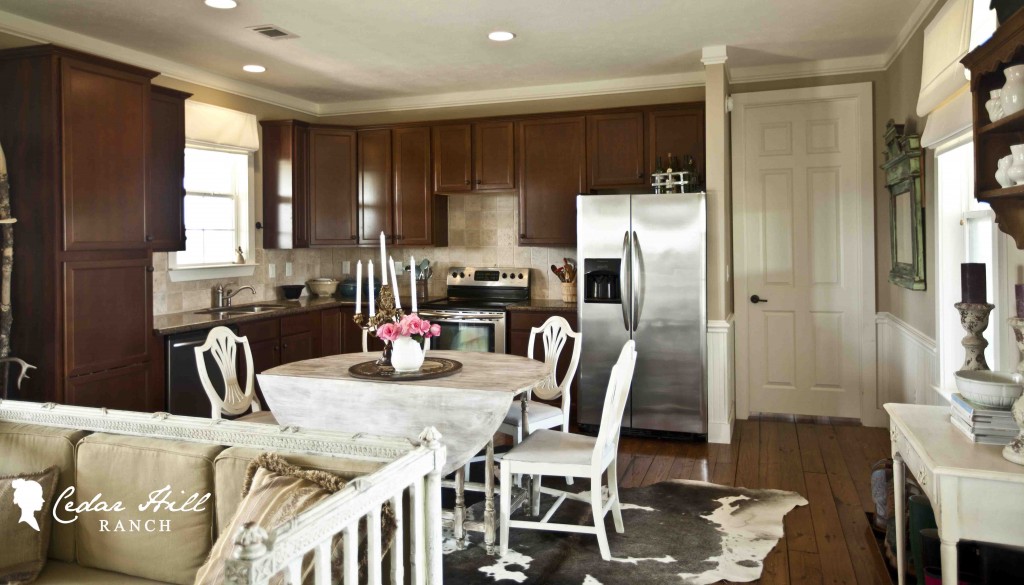 I have been wanting to paint the cabinets for some time, but there were a few obstacles. I didn't have time to do. I didn't know of any painters in the area. And I had no idea what color I would paint the cabinets. You see the counter-tops are a dark brown granite. The backsplash is tumbled marble. At some point I realized that many of you may be in the same boat. I wanted a gray look, however; I needed a paint color that would work with the Sherwin Williams Windsor Greige paint color on the walls and the off white marble and brown counters. I knew that a lot of the grays were just not going to work in here. I somehow ended up with one of my chairs in front of the cabinet and realized that the color of the chairs would work rather well. The problem was the the chairs were covered in a antiquing wax, so I could not just use the paint color that was used on the chair. Once you add antiquing wax, that affects the final color a good bit.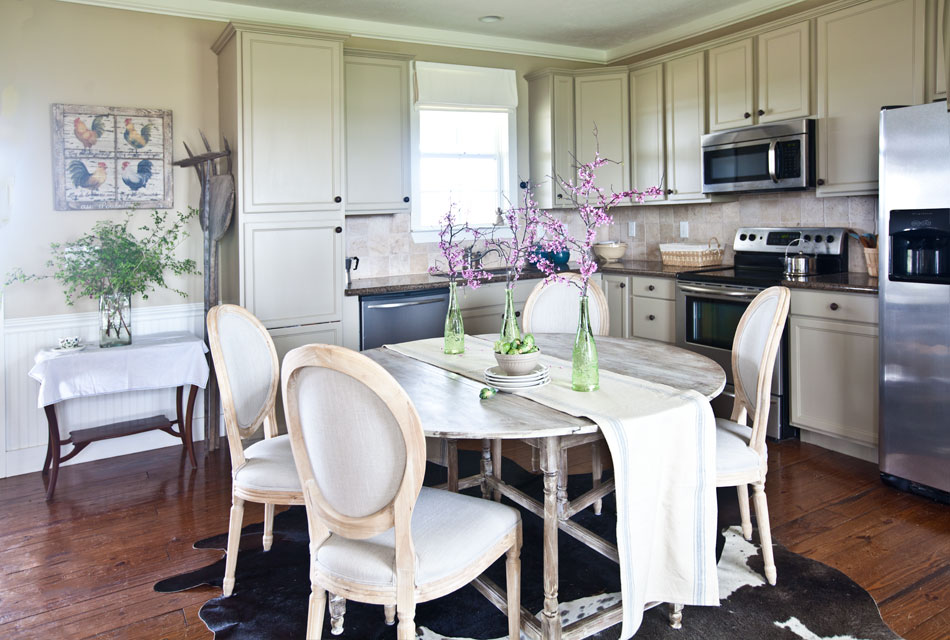 So I grabbed my handy dandy paint deck to see how close I could get to that chair color. I found Sherwin Williams Prairie Grass. As you might guess this paint color has some green undertones, but mainly is a cross between tan and gray. It does look green under incandescent lighting, but not during the day.
I admit I hired painters for the task. I have painted my share of walls and cabinets, but I just try to avoid that these days. There just aren't enough hours in the day, and I really, really don't like doing that type of painting. Cabinets can be tricky.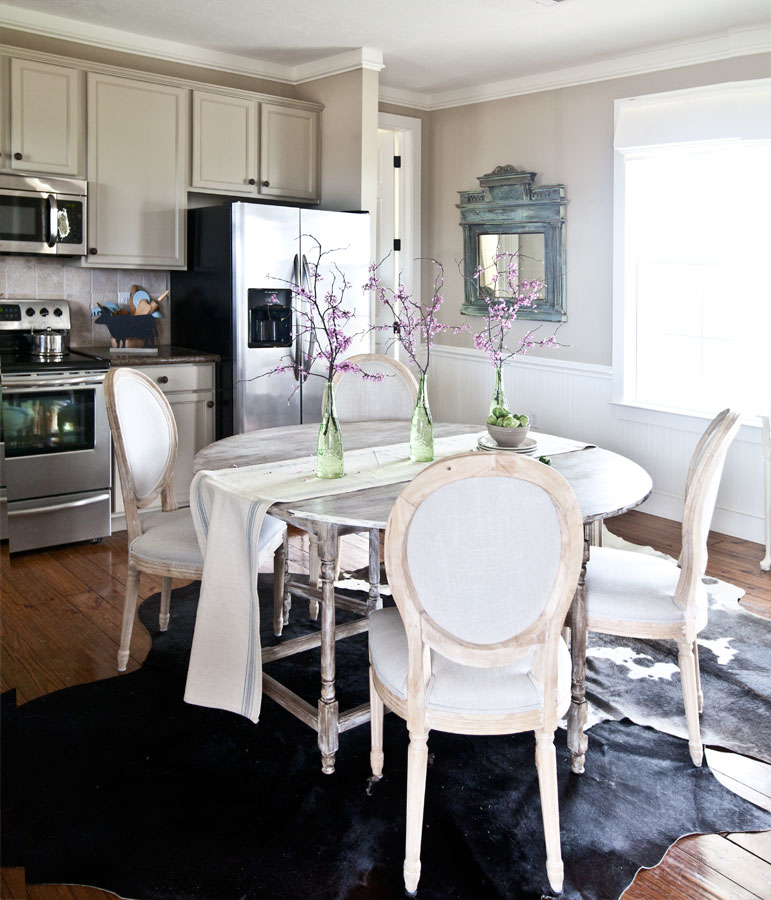 We kept the old hardware which I still like. I think it all goes together quite well. I did not want to use white paint because I felt the counter-top would not look so great next to white cabinets.
Any way, I guess my point today is that you do not have to paint your cabinets white if you don't want to. And that there are several grayish tan colors that will give your room a hint of gray, yet still work well with tans and browns.